San-x has combined
リラックマ (Rilakkuma)
and
くじ (kuji - lottery)
, and presented Rilakkuma fans with this!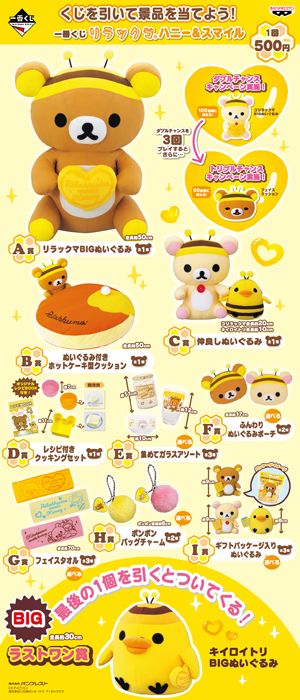 It's the
RILAKKUMA
meets
HONEY
series!
Actually Rilakkuji has been around for quite sometime and it is available in convenient stores (usually Lawson). I had even seen Rilakkuji in my campus co-op too!
One lottery ticket costs 500yen. If you are lucky, you walk away with cool prizes like a big Rilakkuma plushie or other awesome goods. A prize is guaranteed, so you are bound to win something. No matter how small the prize is, it is still a Rilakkuma good not available anywhere else except in Rilakkuji!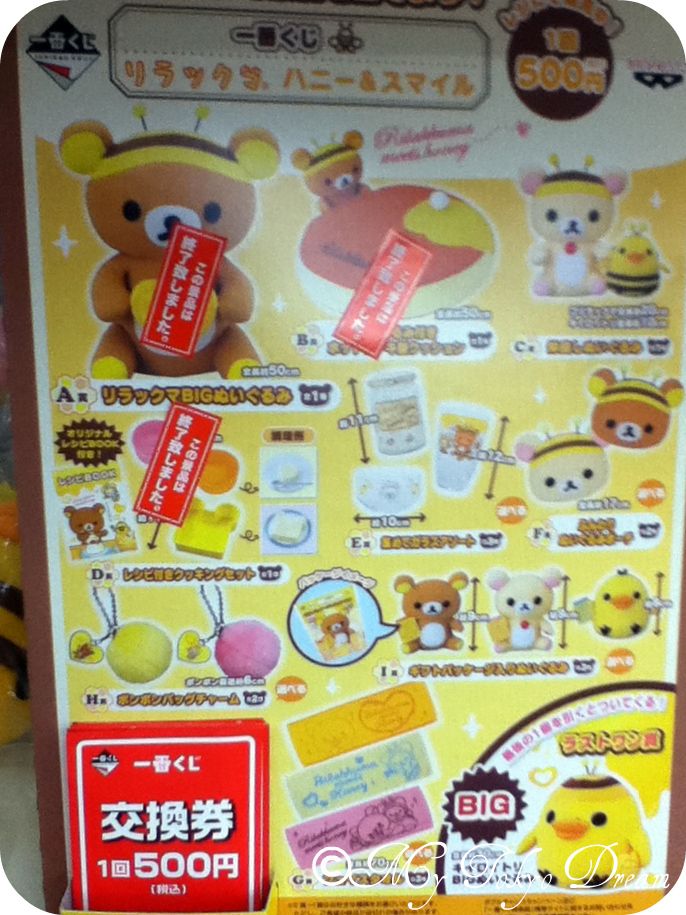 So I saw this at Lawson.
The giant Rilakkuma (dressed as a bumblebee!) plushie and pancake plushie prizes are claimed. Hmmph. But maybe I would have a chance at scoring this...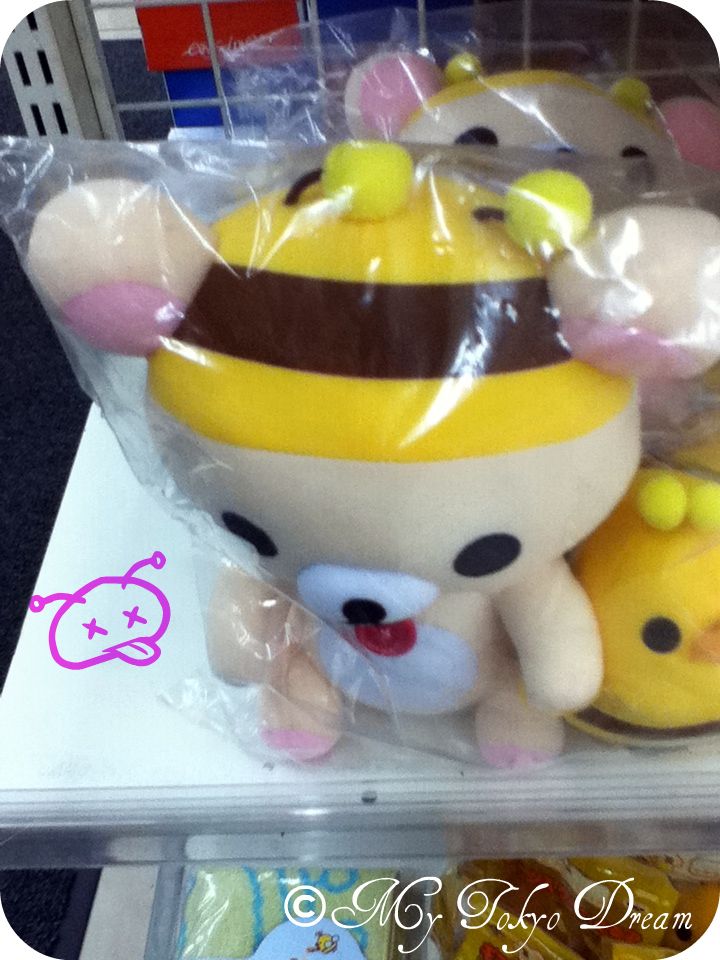 KoRilakkuma and Kiirotori honeybee plushies.
(Sorry for the bad angle that this photo was taken.)
So I bought a Rilakkuji ticket!
And this is what I won!
.
.
.
.
.
.
.
.
A teeny Rilakkuma plushie.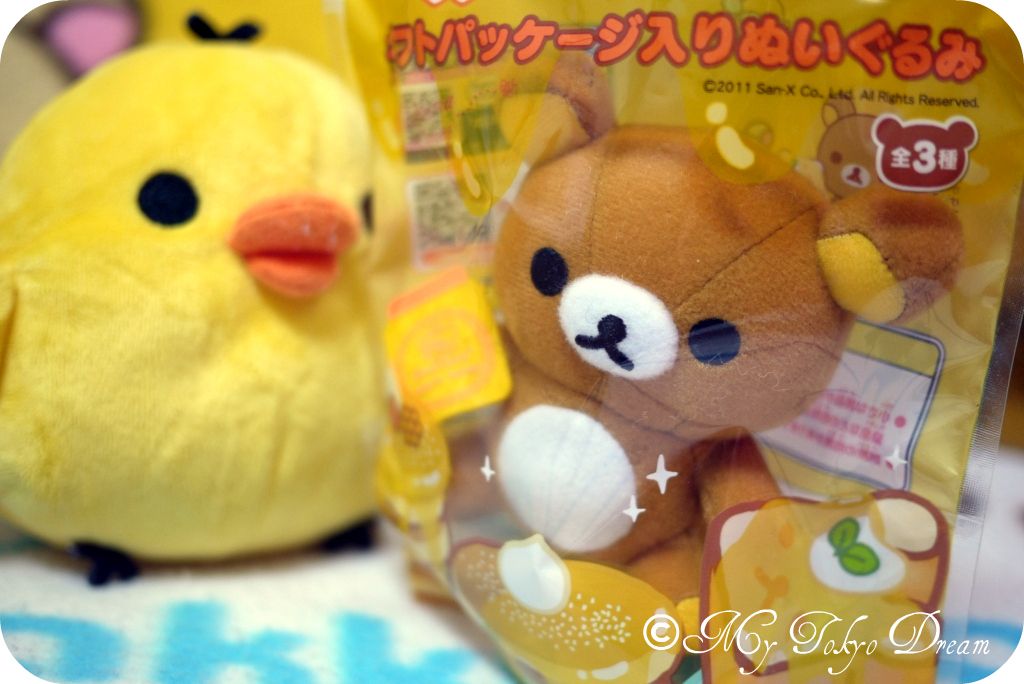 It's so tiny. Even my small sidekick Kiirotori is bigger than it.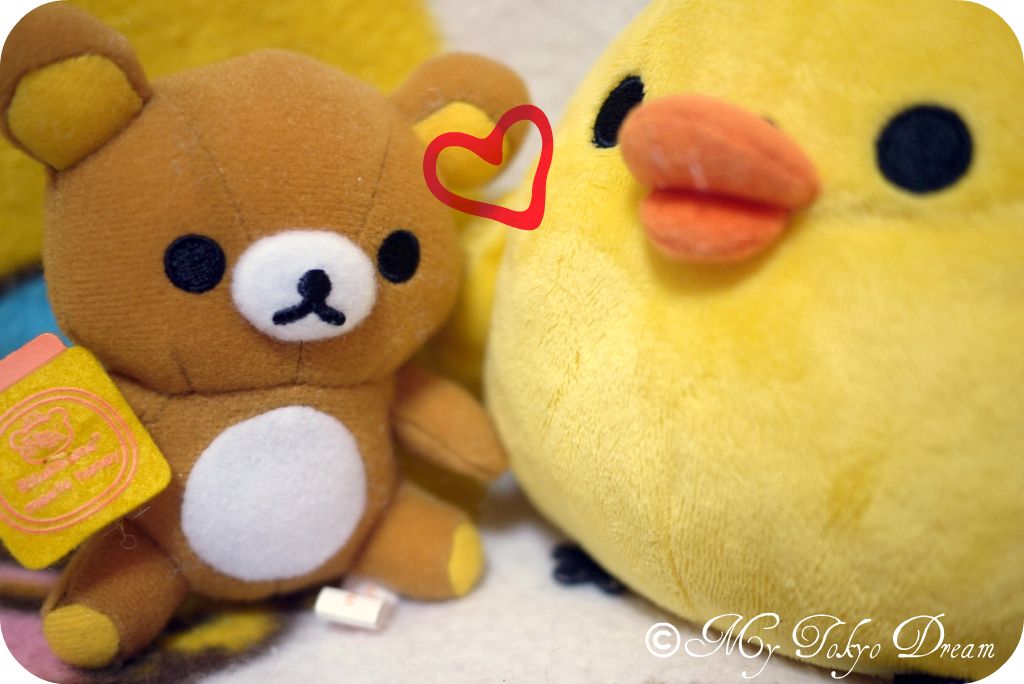 Whatever. It's cute and I love it anyways!
(Trying to console myself.)
Maybe I will have a better chance at scoring a bigger prize at the next installment of Rilakkuji!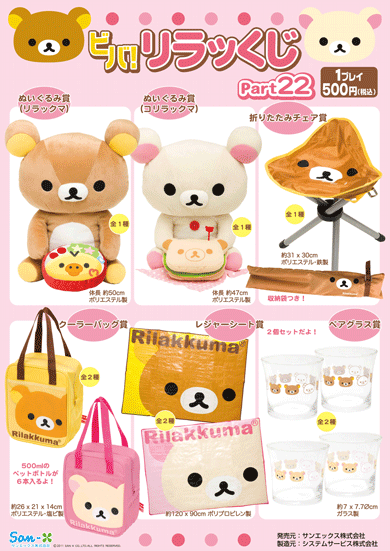 Look at Rilakkuma and his Kiirotori bento! LOVES!
Here are the rest of random Rilakkuma loot I got that day.
Honey-stuffed marshmallows and honey-flavoured chewing gum!