Final day of 2011! I almost can't believe that time flies past so fast. It seems just like a week ago that I have arrived in Japan and settled into my life in Tokyo.
Visited Tokyo Tower again last night.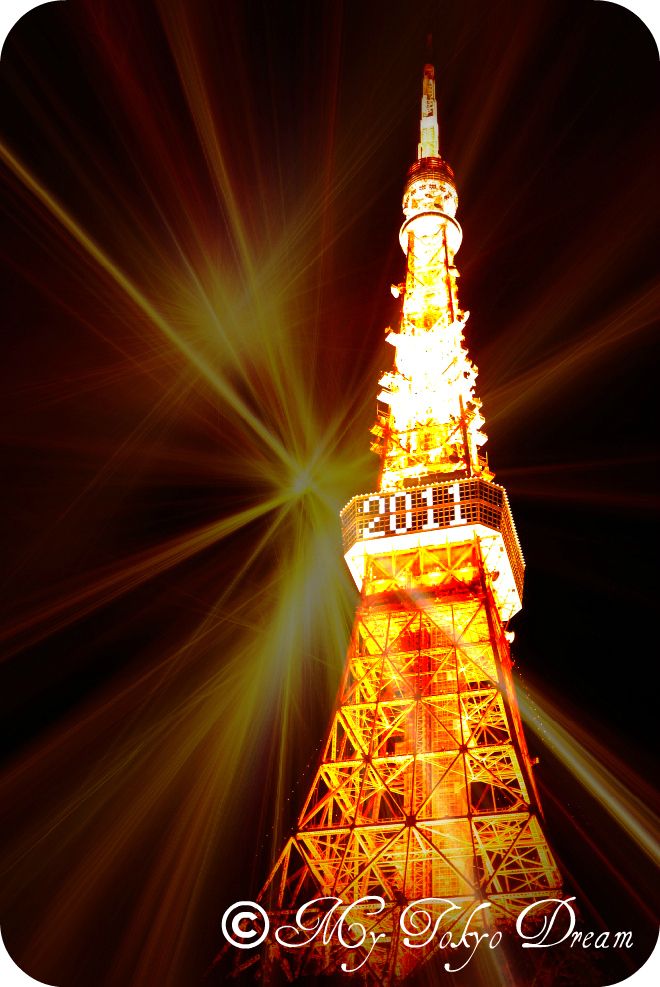 A sparkly 2011 is displayed at the center!
Seems that I have been going to see Tokyo Tower very intensively lately. 3 times in 2 weeks!
So last night I was at Tokyo Tower again, and I sat below it with my coffee, admiring its magnificence and thinking about the past year.
2011 certainly has been an unforgettable year. It is the year that I spent entirely away from my family, lived alone, not work (I mean work-work, not study-work) for the first time ever since I graduated from college, got to know awesome friends from all over the world and relived college life again. 2011 is also the year that Japan faced many challenges. 2011 saw the world become one to send prayers and support to the needy.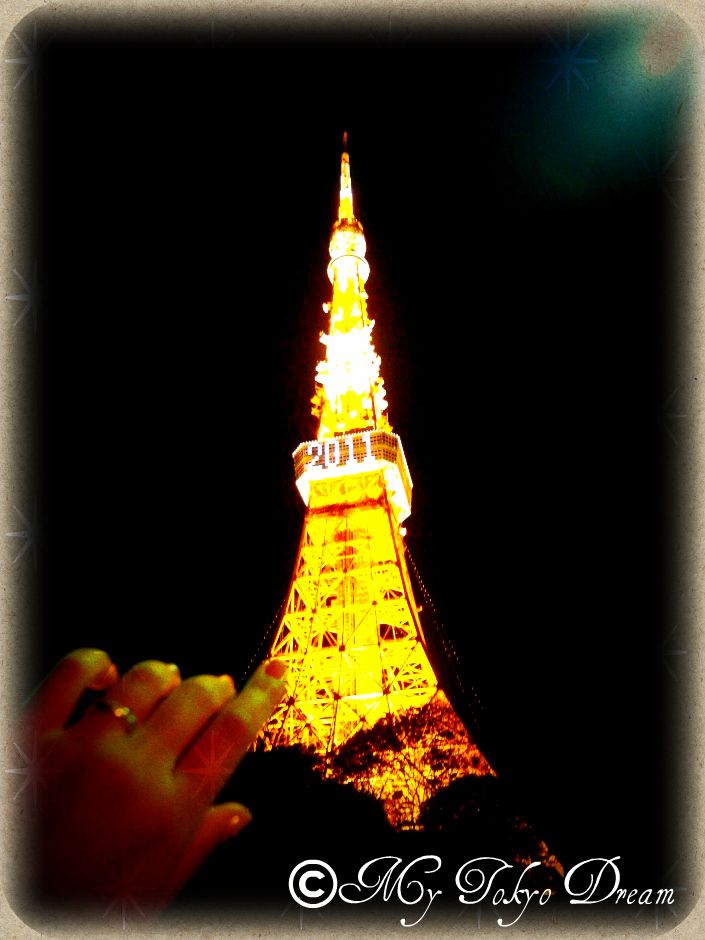 Goodbye 2011!
2012 is the year of the Dragon and look at the cute greeting cards I got!
All dragon-themed!
I'm amazed at how the Japanese managed to make the Dragon, a most majestic creature, to look this cute!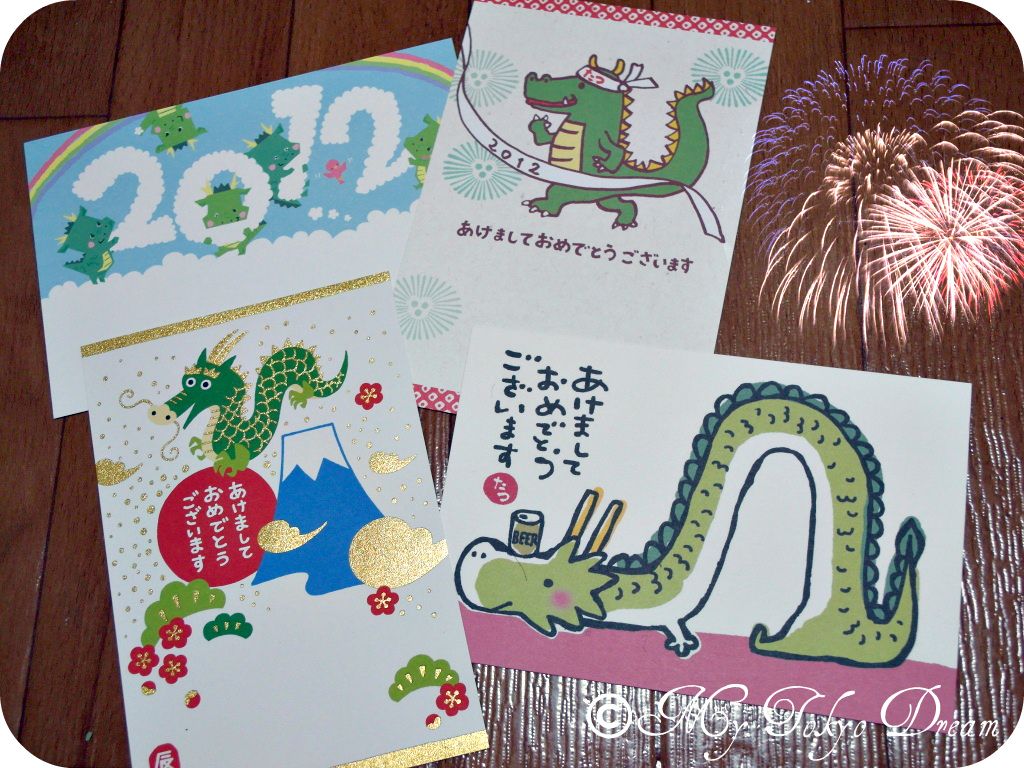 Look at the little ones bouncing on 2012 made of fluffy clouds! And the one happily completing the race to 2012! And the sluggish one with a beer on its head!
One Piece-themed otoshidama packets.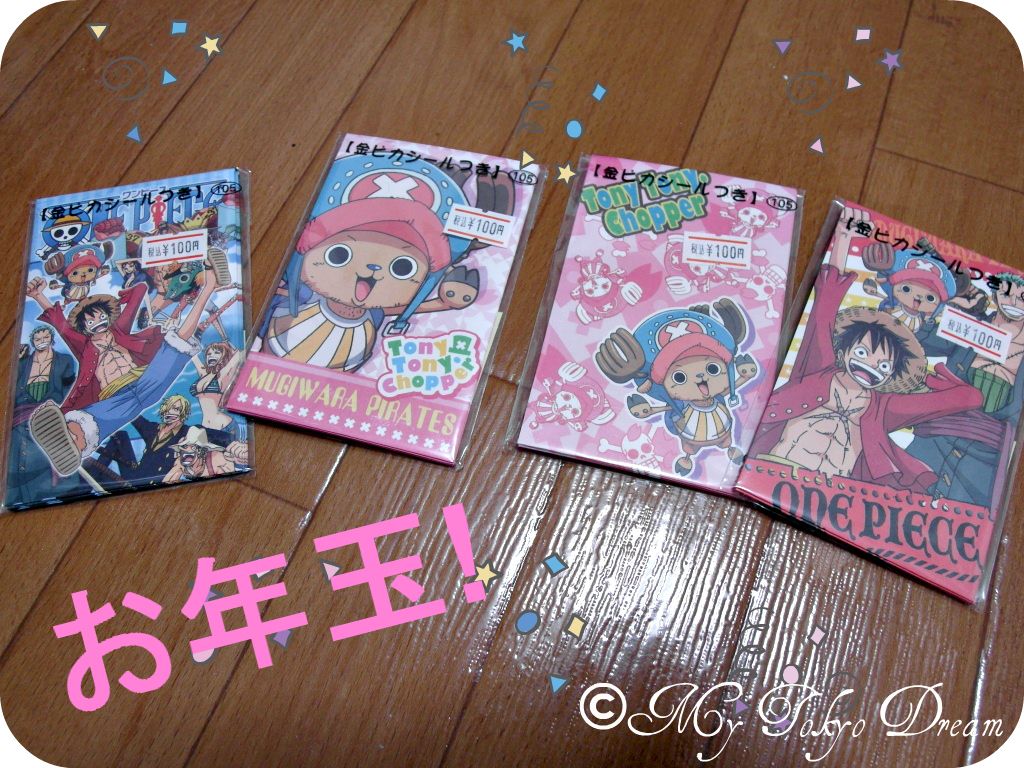 Gonna use them for Chinese New Year. See, the married Chinese have a tradition (or rather, obligation) of giving (traditionally red) packets with money inside to children and the elderly in the family. Since I'm married, there is no escape!
But we are gonna be soooo cool with these funky One Piece packets. We are gonna be the cool uncle and aunt, me and my Mister!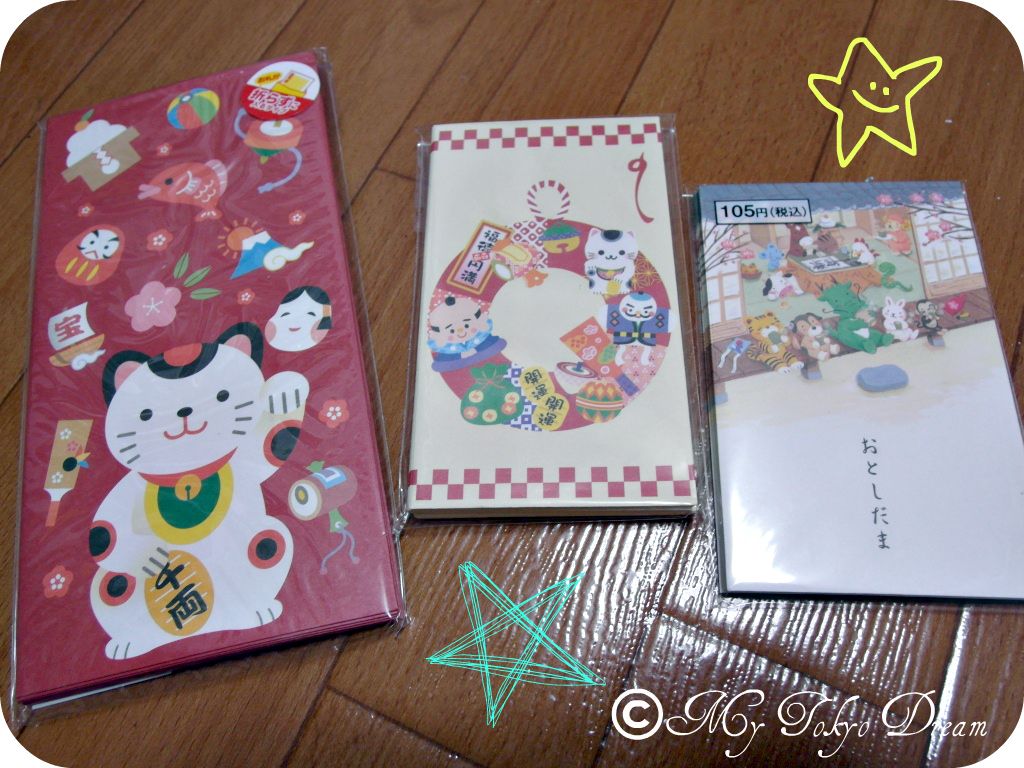 More cute otoshidama packets!
Are you sick of my Tokyo Tower photos yet???
.
.
.
.
.
.
.
.
.
.
.
Here's one more to last till next year!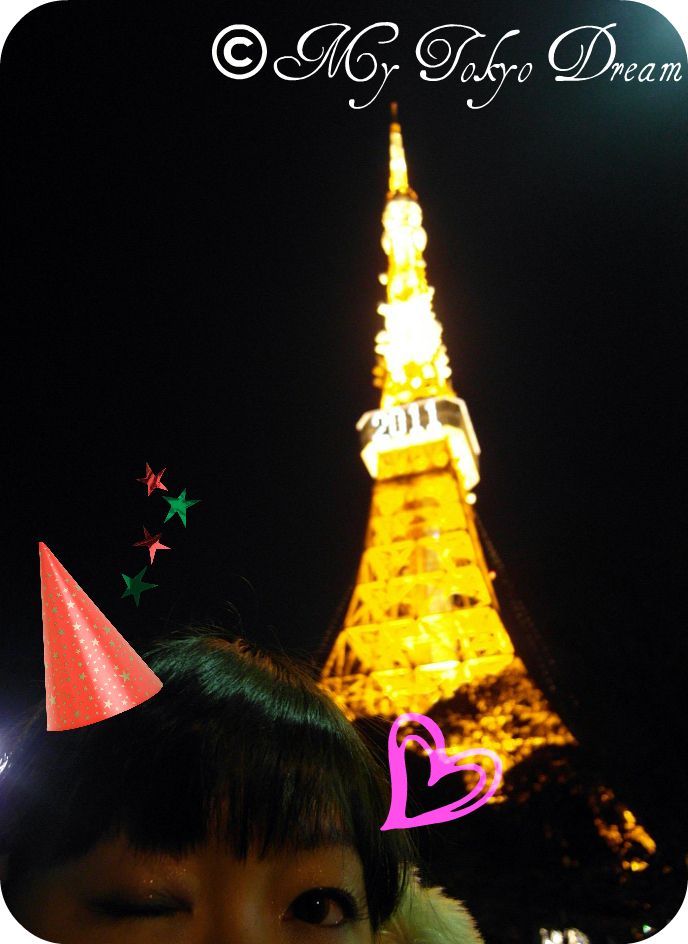 Have an awesome 大晦日!
良いお年を!