3 more days to Christmas!
My blog posts shall all be X'mas-themed till then!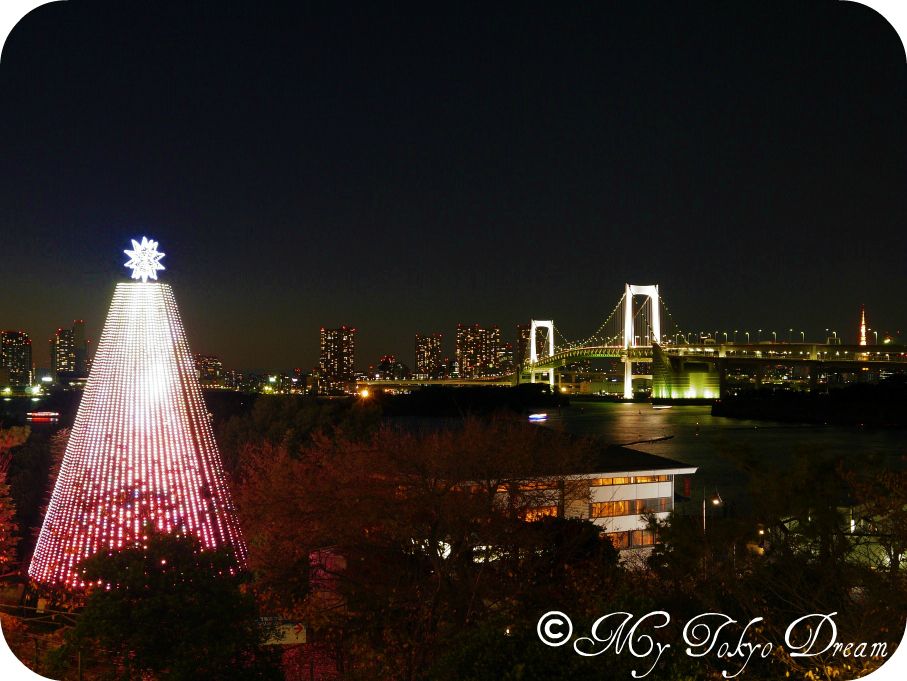 Odaiba! Haven't been here for a year!
Odaiba is beautifully decked out in X'mas illumuniation, but the real reason we were there was to view the fireworks! Yes I know right??? Fireworks in winter? But it's cold! *whiny voice* Haha, but that did not stop us or other Tokyoites from going early and getting a good spot.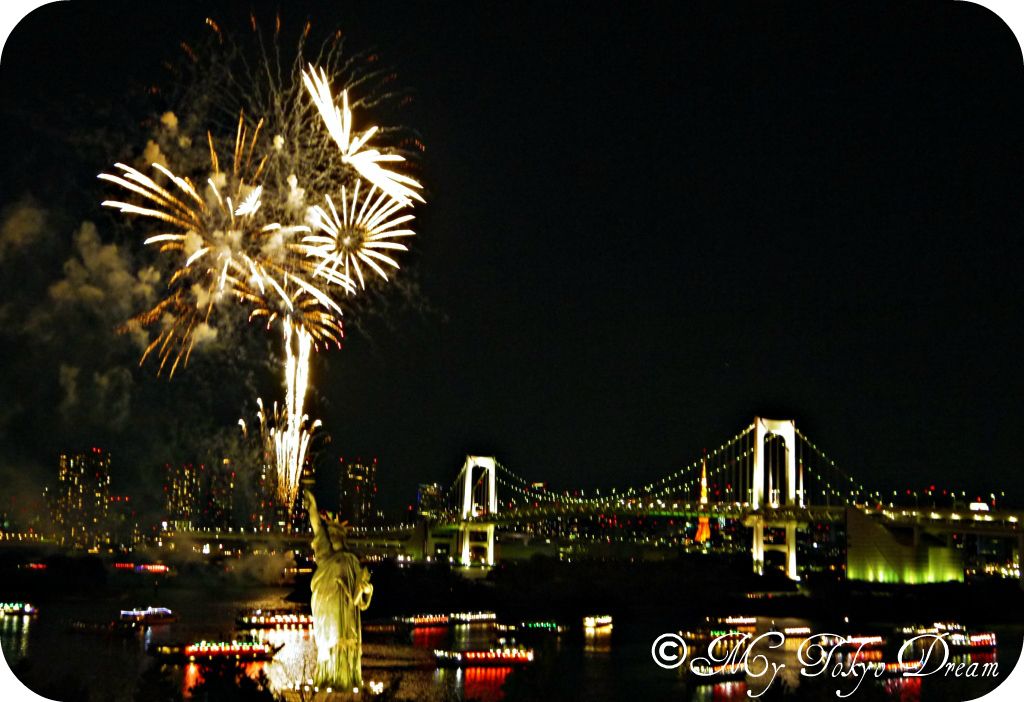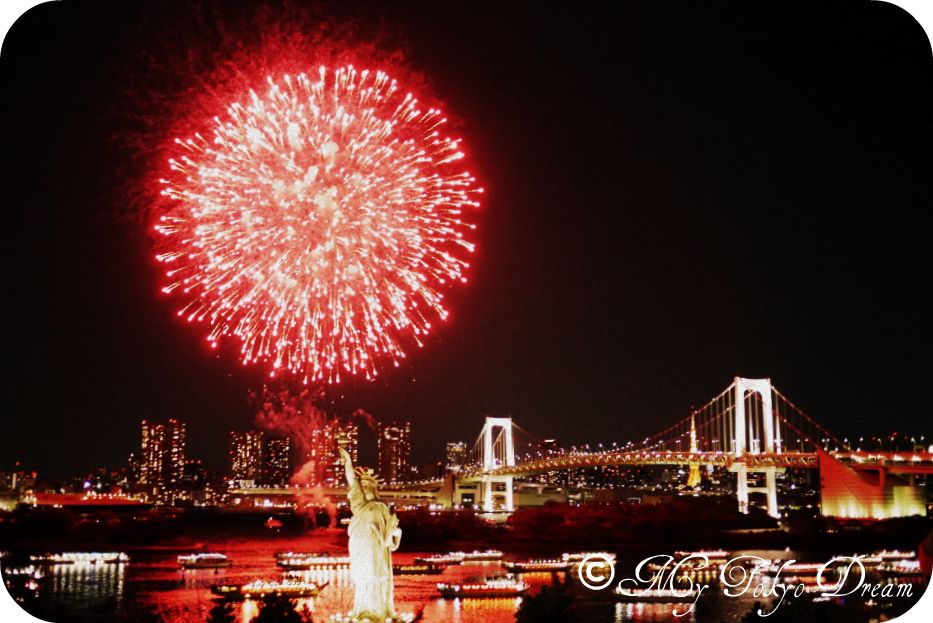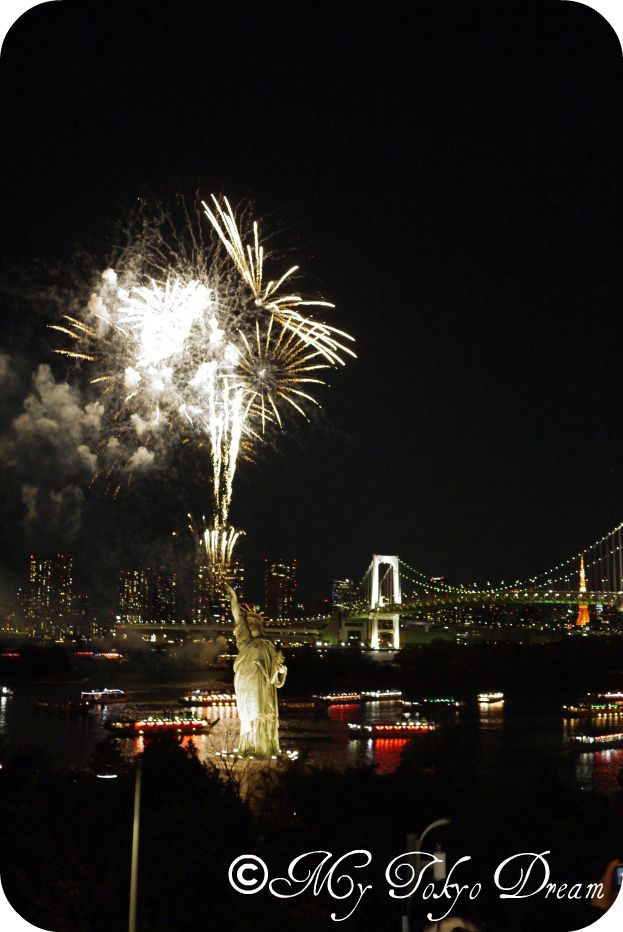 I like this pic! Looks like the fireworks were being shot out from the torch of the Statue of Liberty!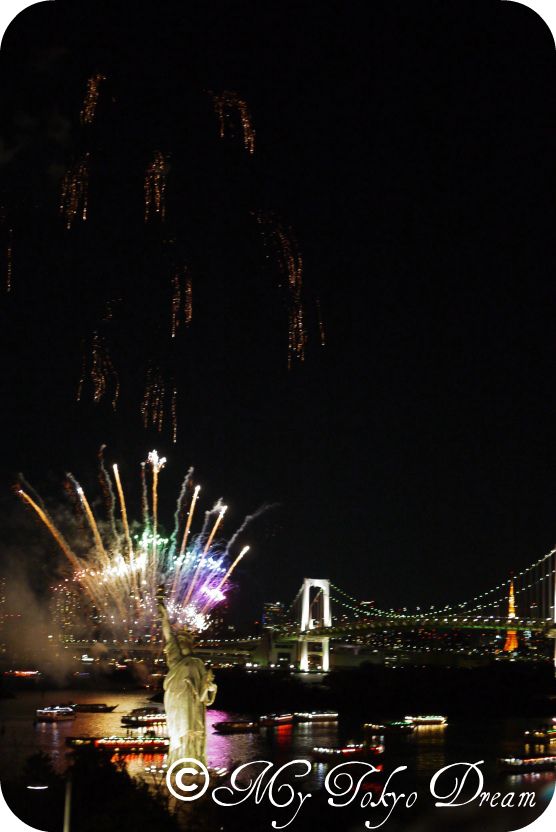 Rainbow-coloured fireworks!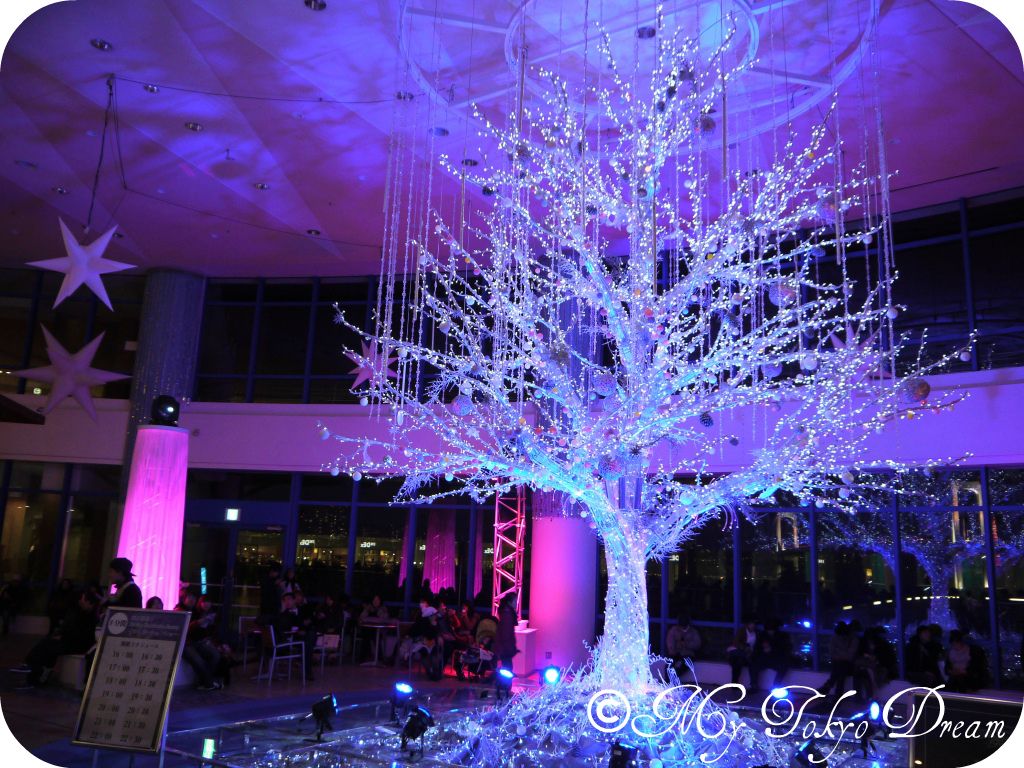 Meanwhile indoors...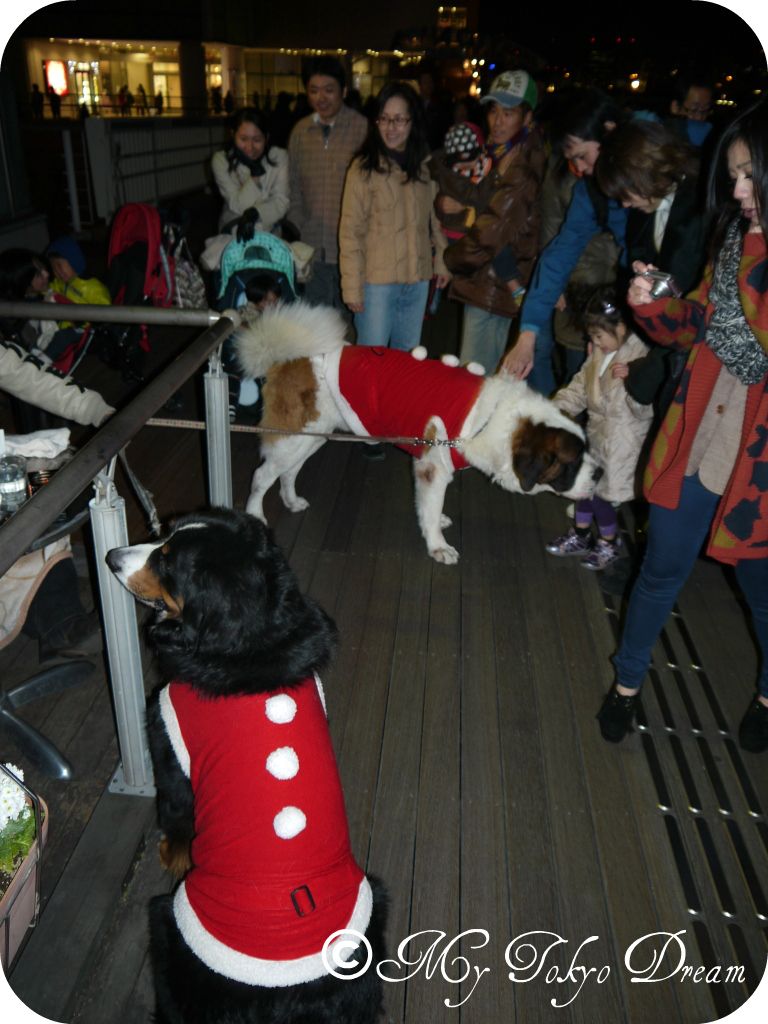 And I shall end this post with a pic of 2 monstrous dogs in X'mas wear. They belong to a middle-aged couple who were dining outdoors. I wonder how they eat in peace with curious onlookers crowding around their pups.