What is better than one event in Tokyo Disneysea? ........TWO events at Disneysea! Woot!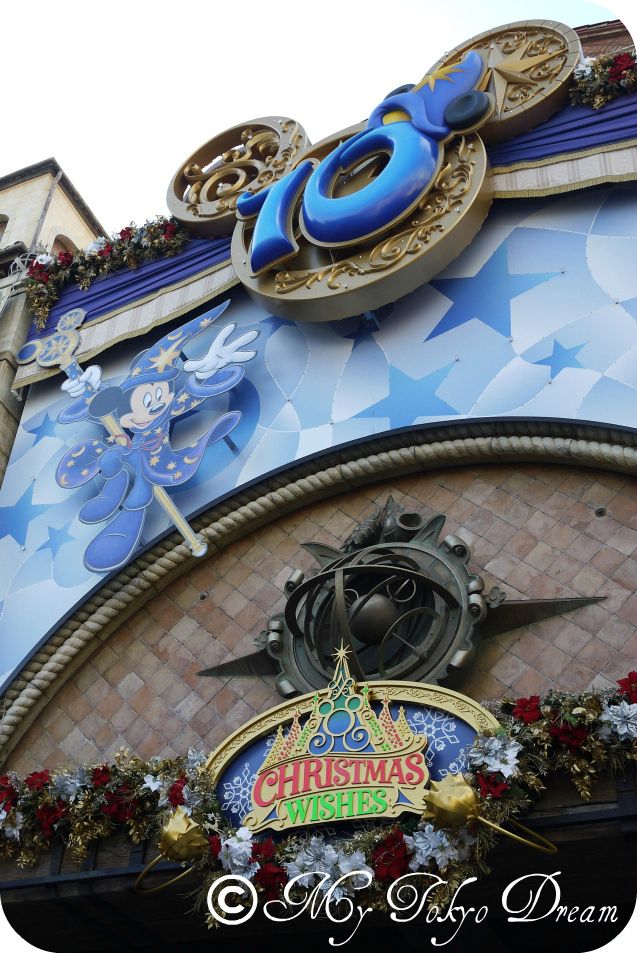 This year Tokyo Disneysea celebrates its 10th year anniversary, with the theme 'Be Magical'.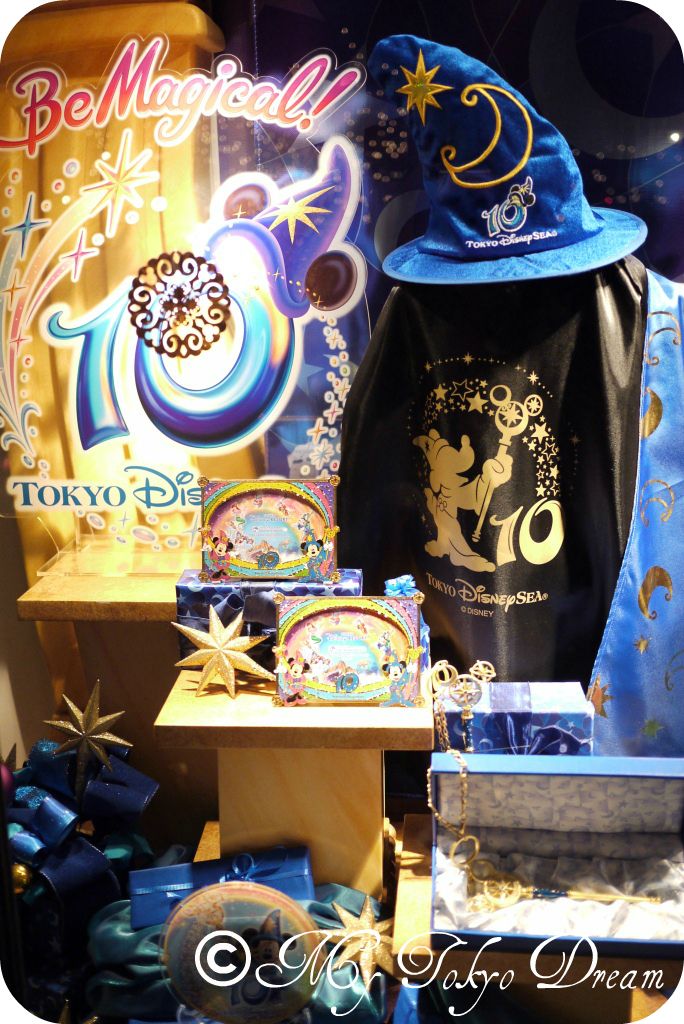 And it is Christmas season, so that is a like bonus for visitors! Which is awesome! It is always magical in Disney theme parks but with the two events going on concurrently, it just feels extra festive.
FESTIVE
, people! Woooo!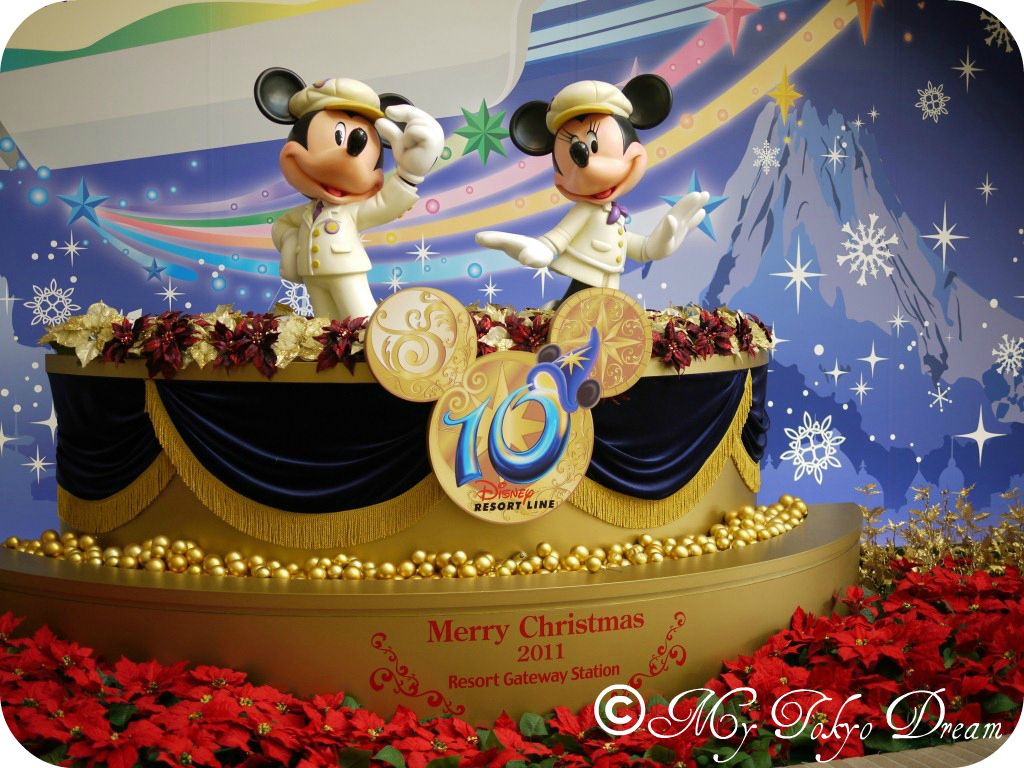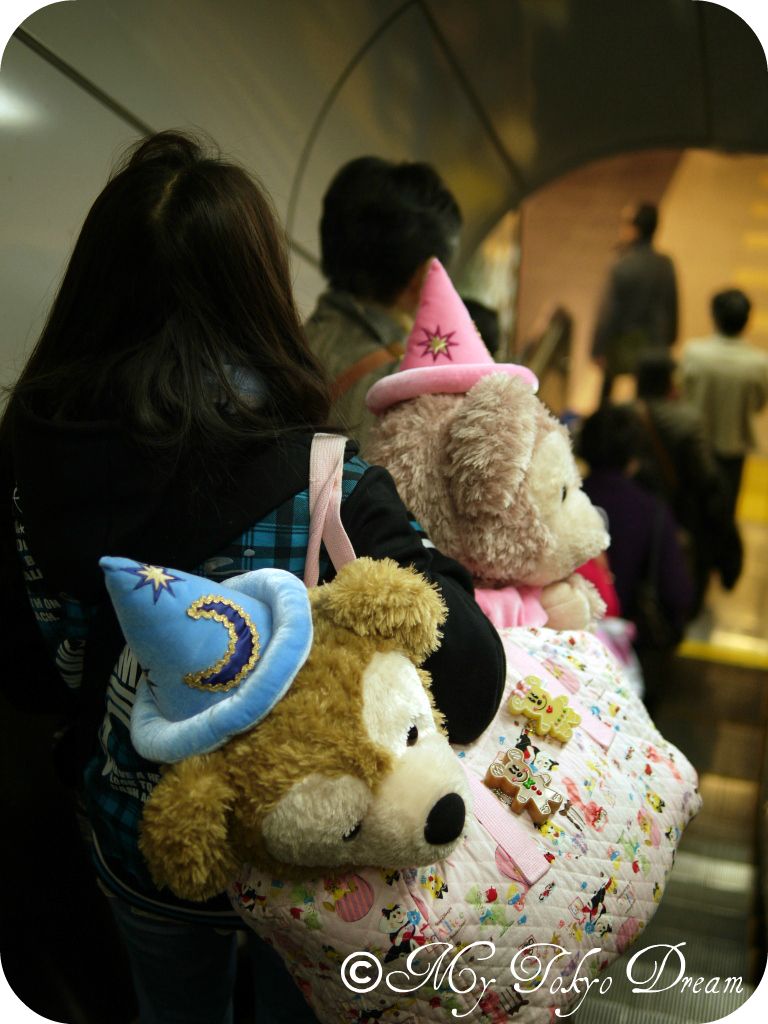 Duffy fan spotted at train station.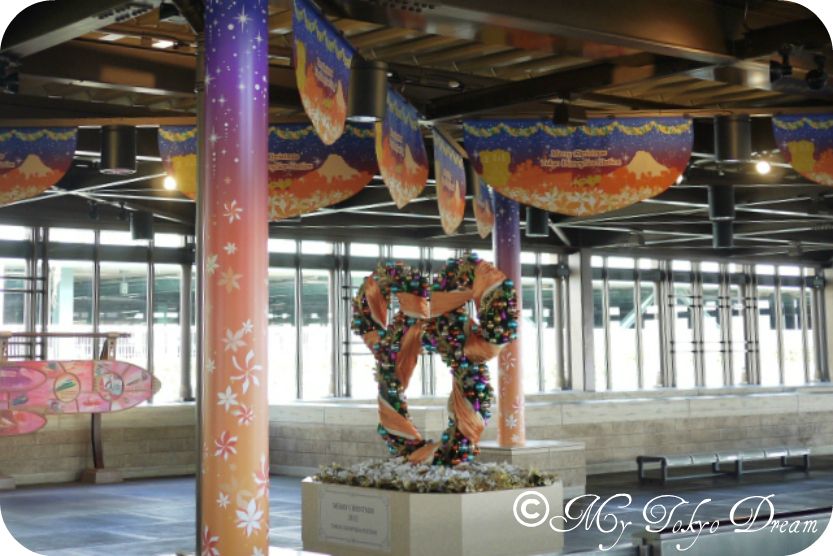 Monorail station x'mas display. Too bad I couldn't get a better shot.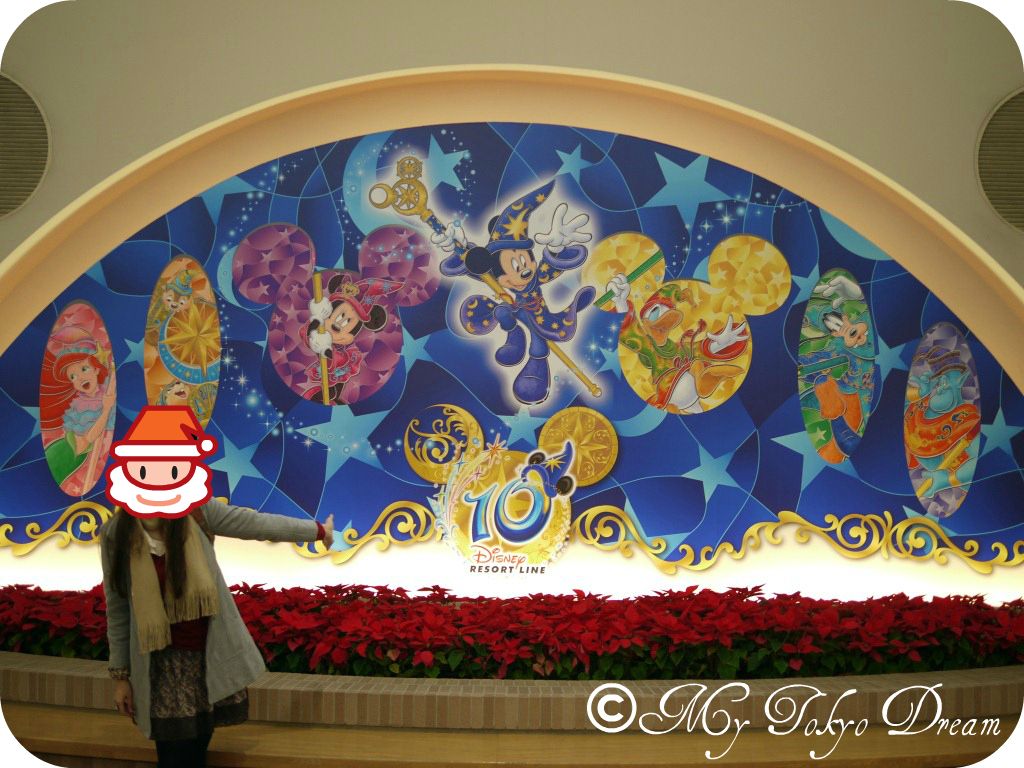 Hee hee.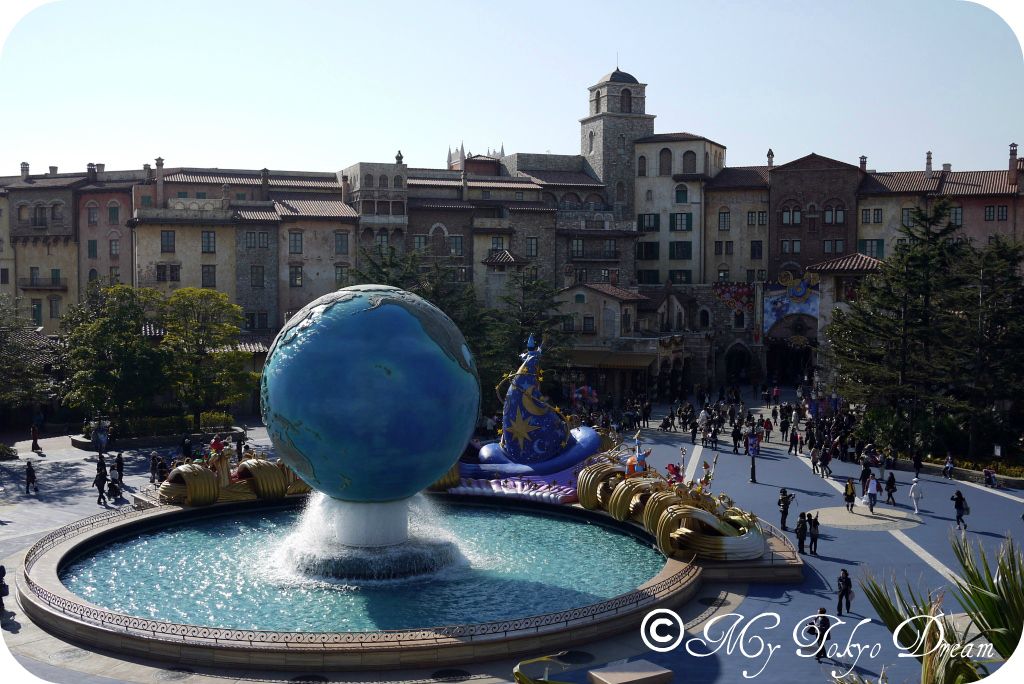 Can you spot Sorcerer Mickey's giantic hat?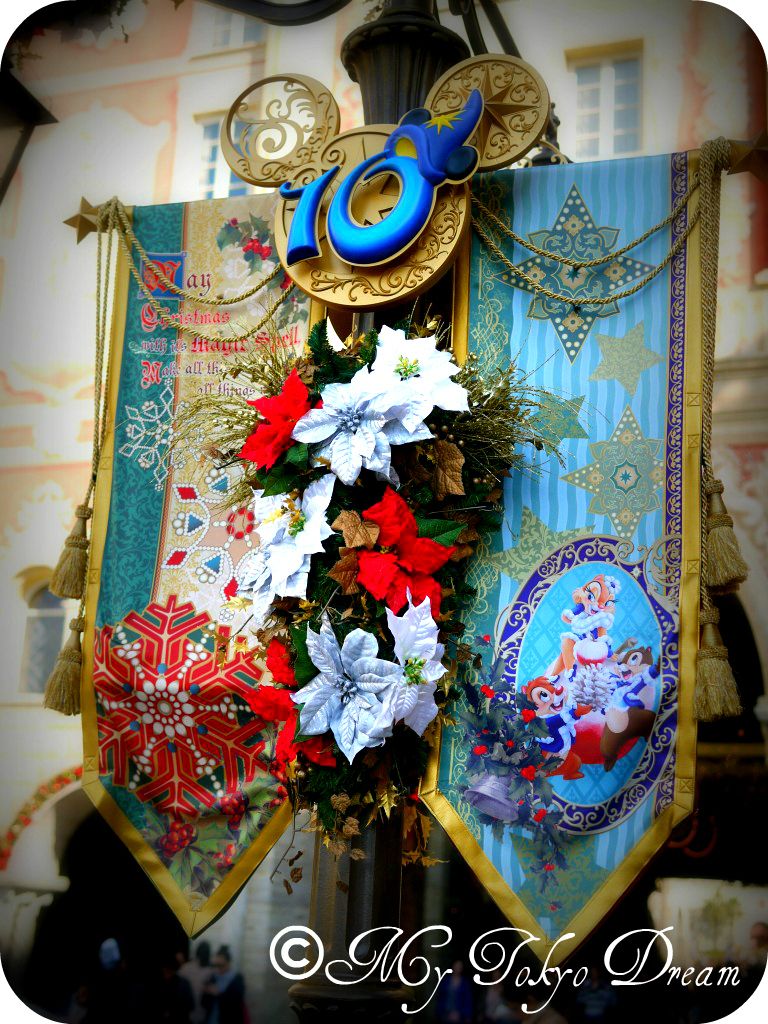 Fancy!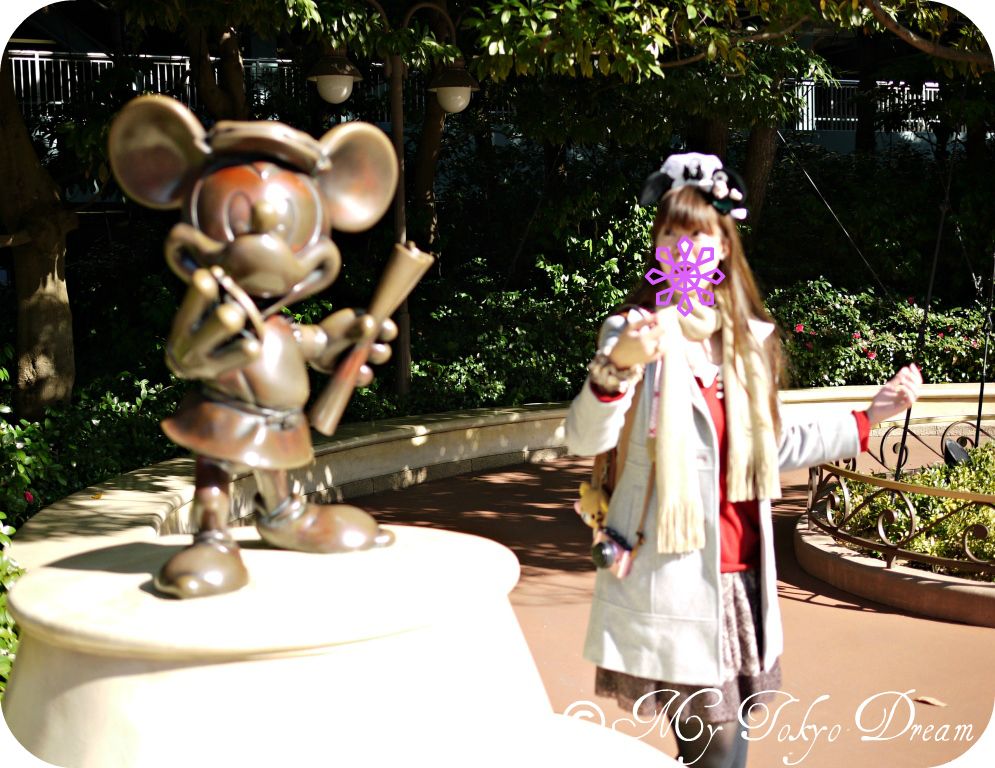 ???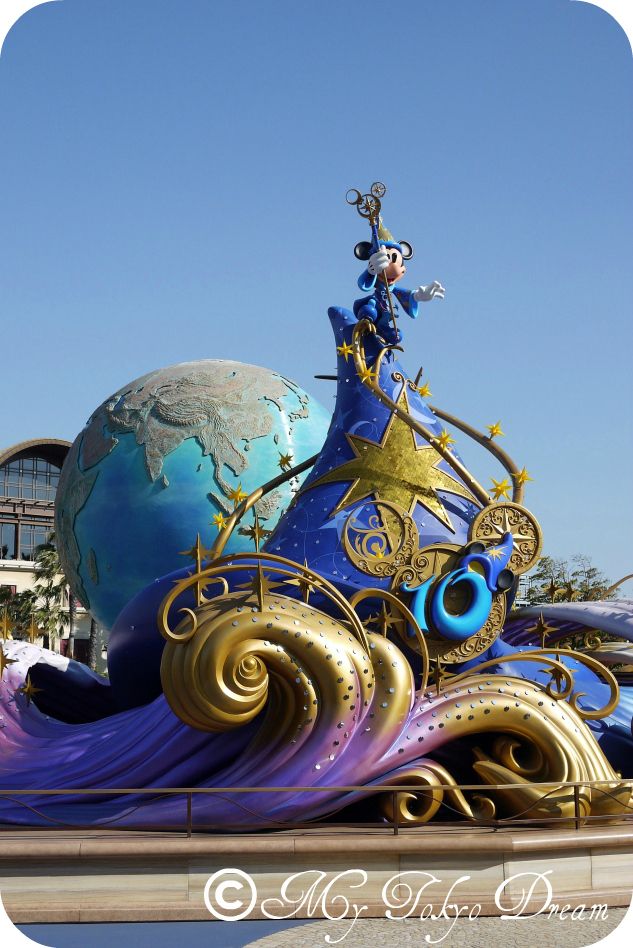 Story is that Mickey dropped his sorcerer's hat and magic spilled out, infusing the whole park with its enchanting powers.
Look who greeted us at the entrance.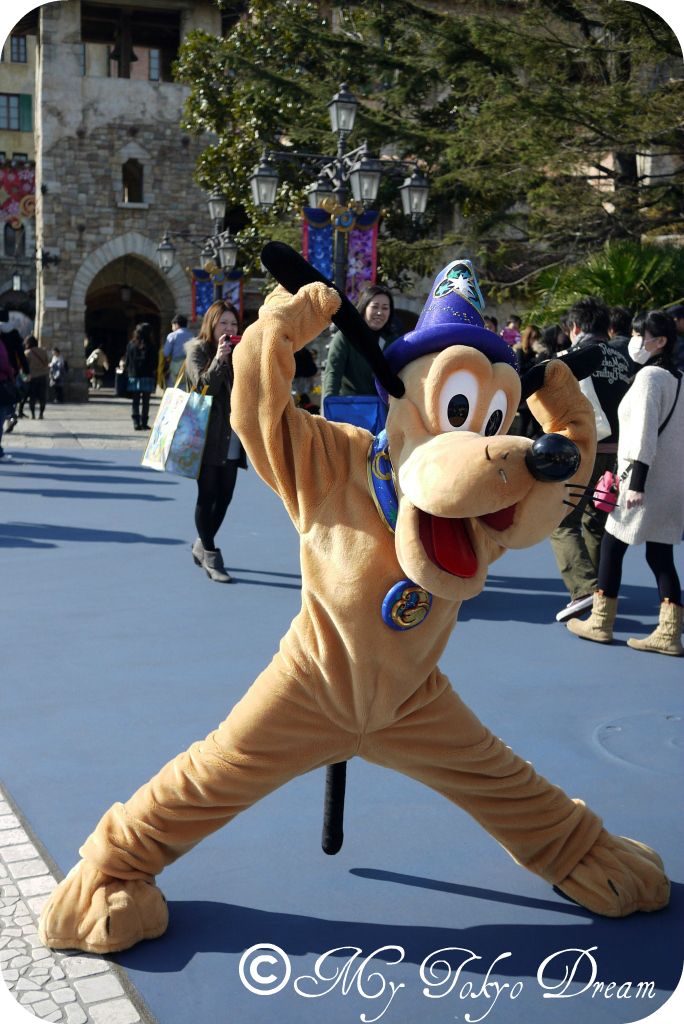 Pluto's dangling tail from this angle somehow disturbs me a little.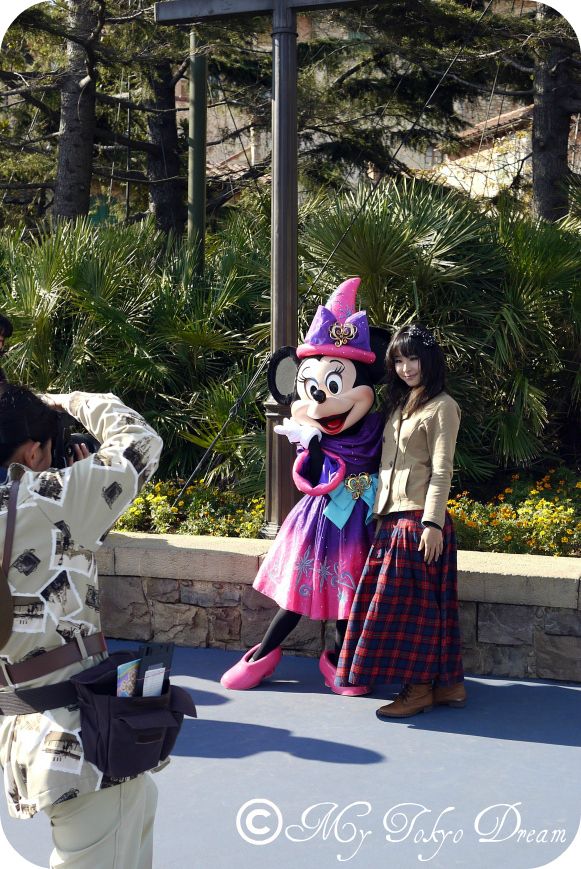 A more decently-clad Minnie is out to greet the crowd too.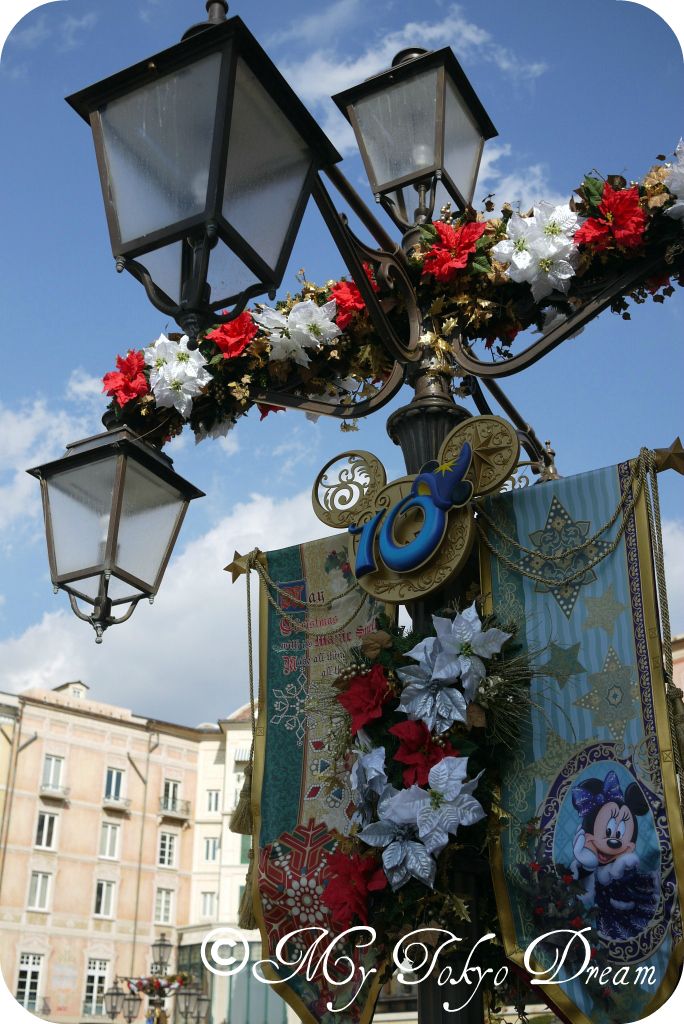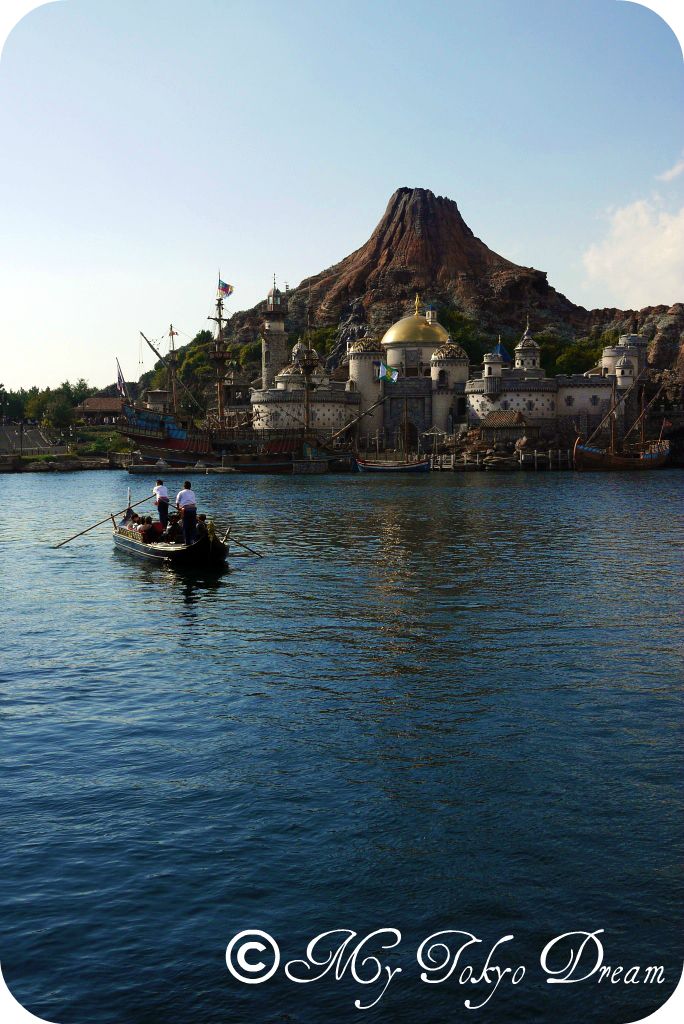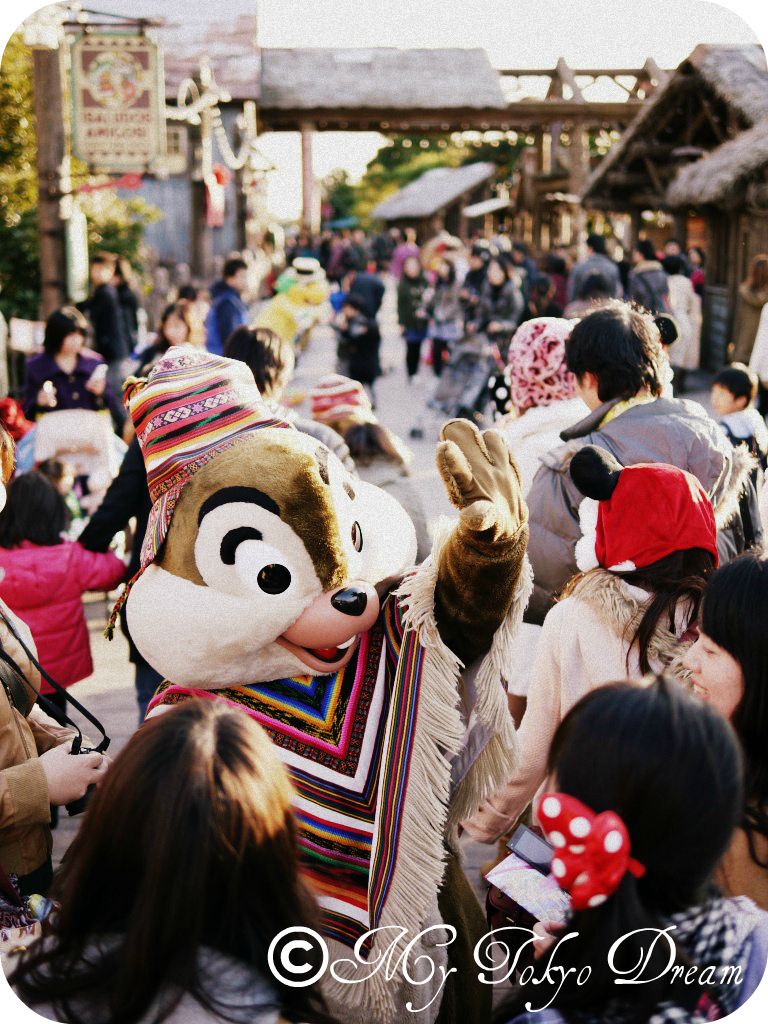 Chip/Dale.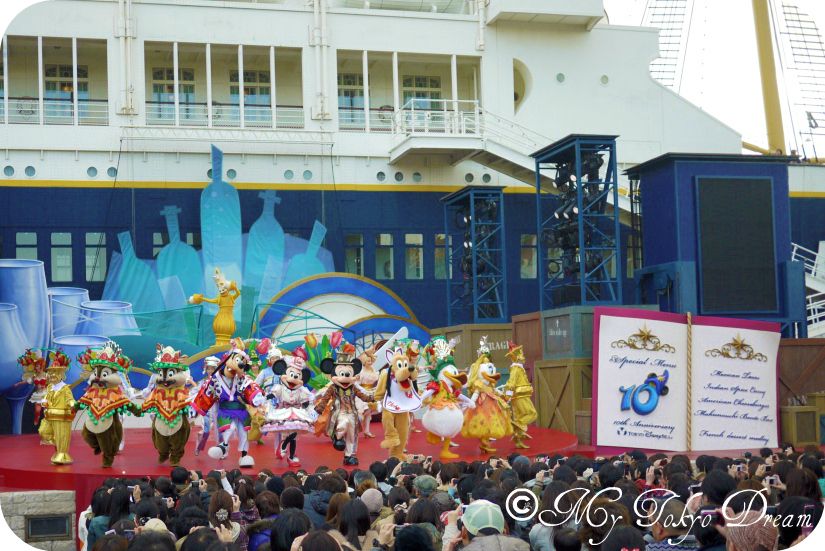 Musical number, 'A Table is Waiting'.
Part of the X'mas celebration involves 7 special X'mas trees decorated by Disney characters. Also, a number of sorcerer's hats apparently erupted from the grounds in Disneysea. I didn't get to see all 7 trees or all the hats, but here are 7 photos anyway wth.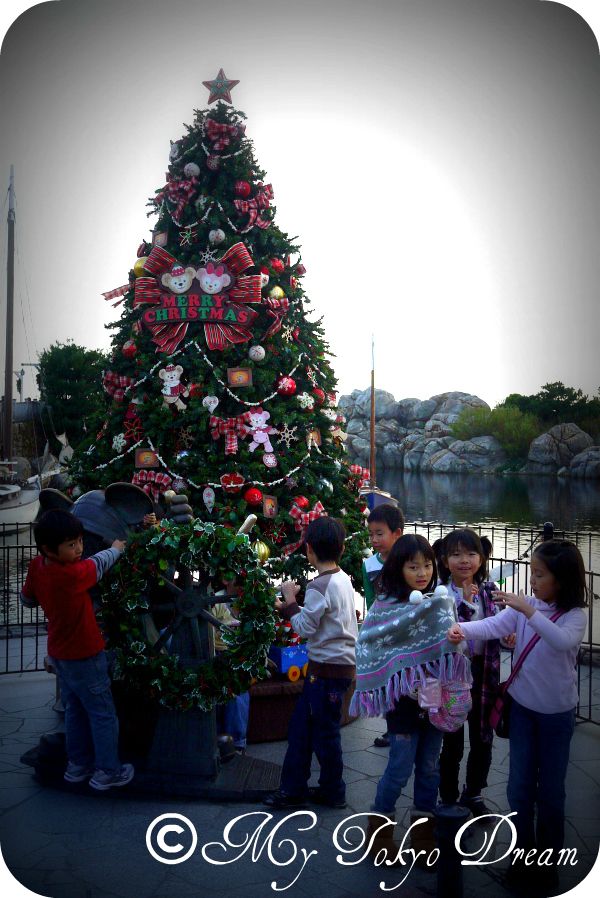 Duffy x'mas tree put up by Minnie.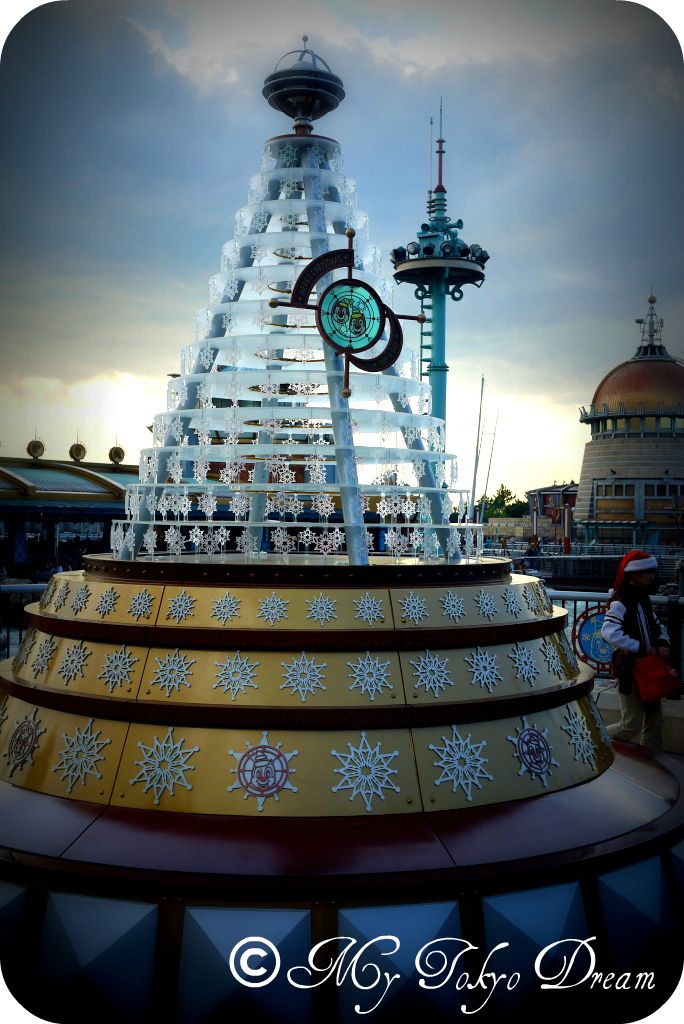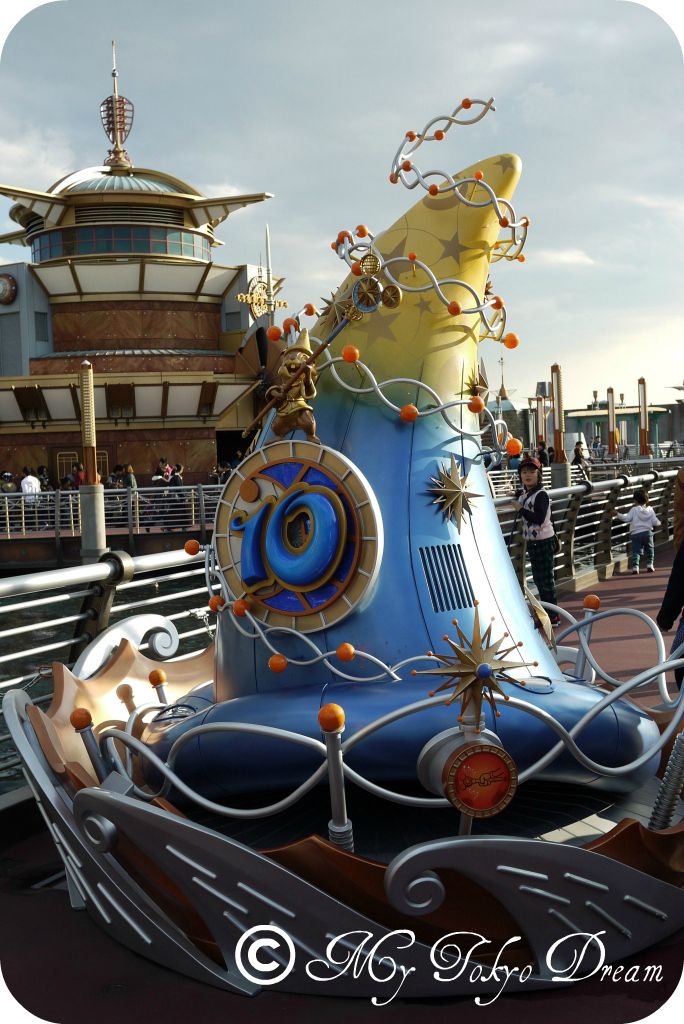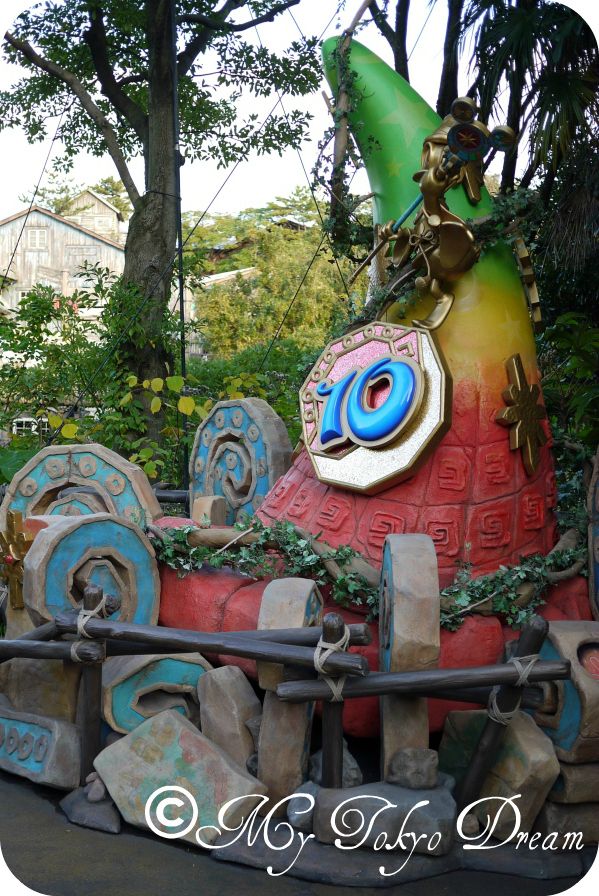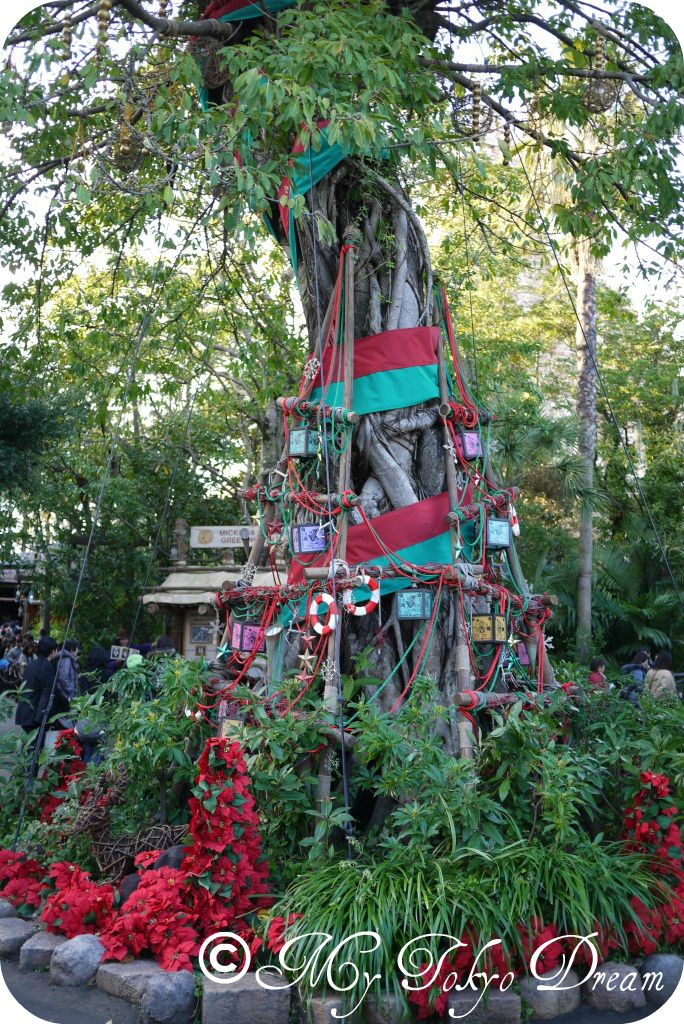 I think Donald Duck created this very...earthly and naturalistic tree.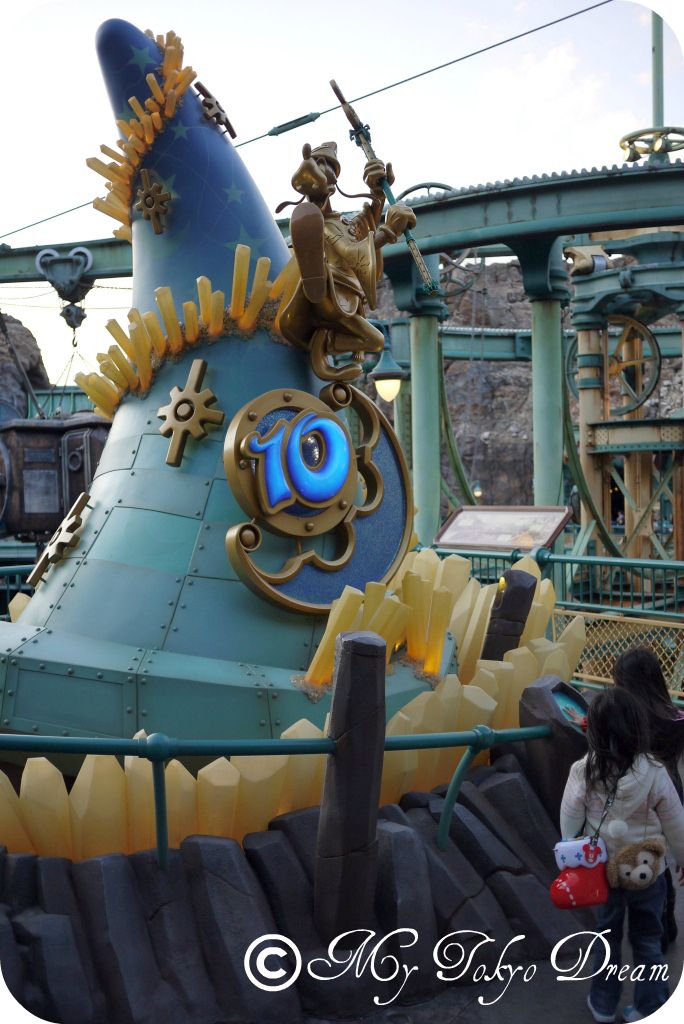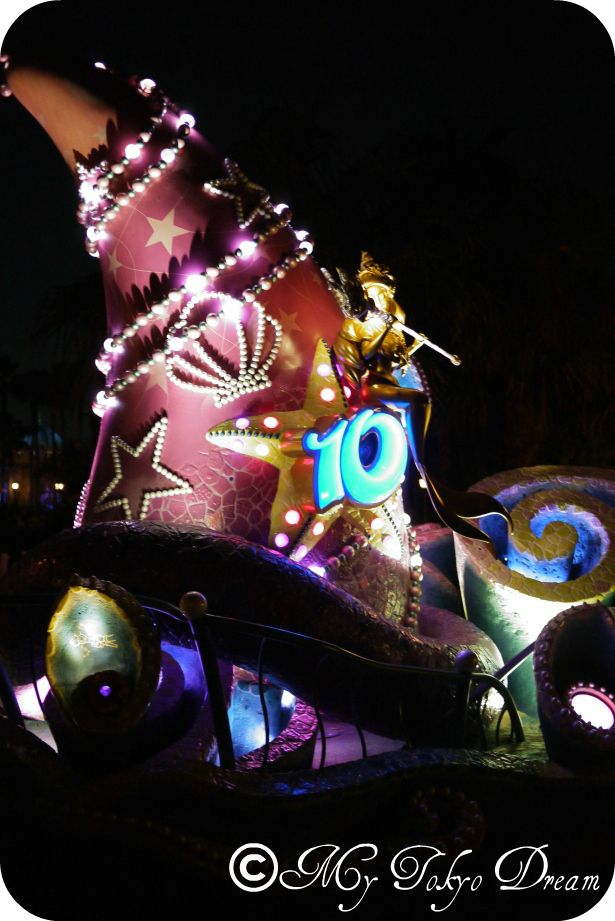 I have a X'mas party to go to now, so more photos tomorrow!