Bought this food container from Daiso recently and I couldn't help but LOL-ed at the instructions for use.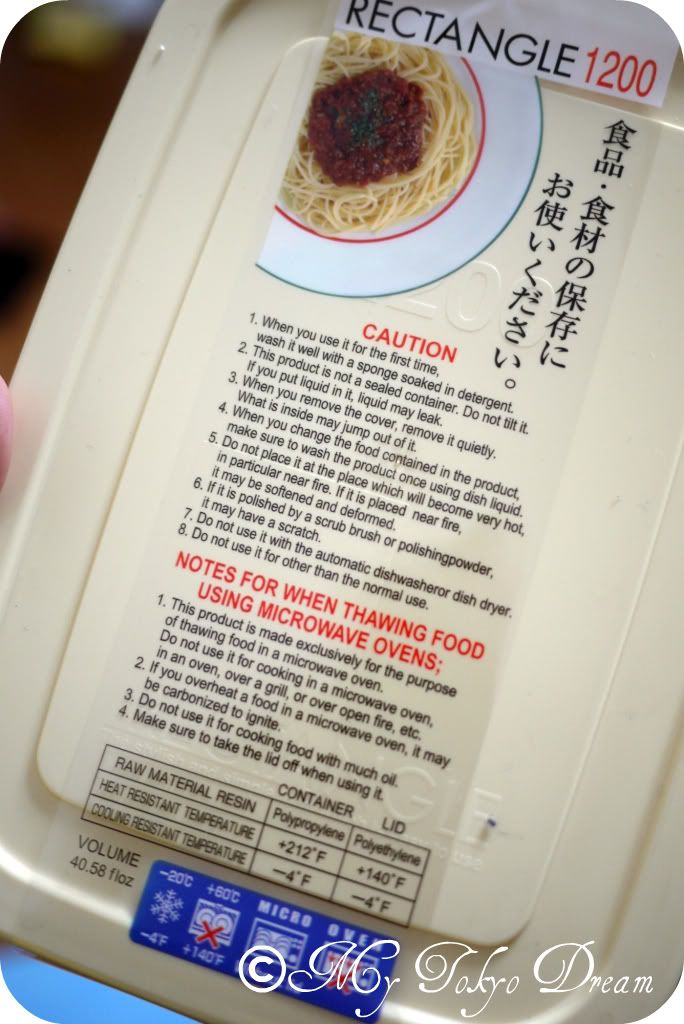 Most of the English is quite ok, but look at this...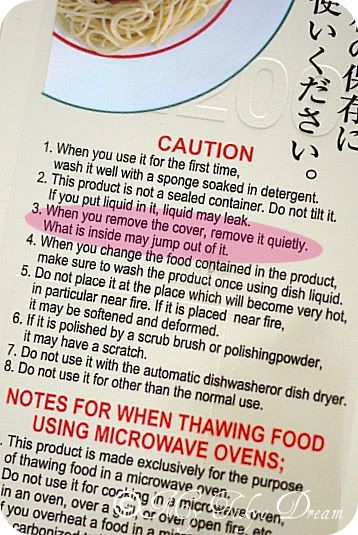 'When you remove the cover, remove it
QUIETLY.
What is inside may
JUMP OUT OF IT!'
It got me all excited when I opened it! I kept imagining that a mouse or a hamster wearing a little party hat would jump out and say hi!