Temperature in Tokyo dipped to 0°C last night!
The news reported of a raging クリスマス寒波 (
Kurisumasu Kanba
- Christmas Cold Wave) all across Japan for this Christmas season. Refused to be sadly cooped up at home, I braved the coldness and ventured out to Roppongi to catch the very much raved about Christmas illumination. Yay me!
Hello Roppongi!
Artelligent Christmas
at Roppongi Hills was our first stop and it was filled with a mad crowd consisting of mostly couples. Hmmpphh. Out of my way!
Oh no...am I turning into one of those couple-hating grumps because of my lonely empty soul?
...Anyway, photos!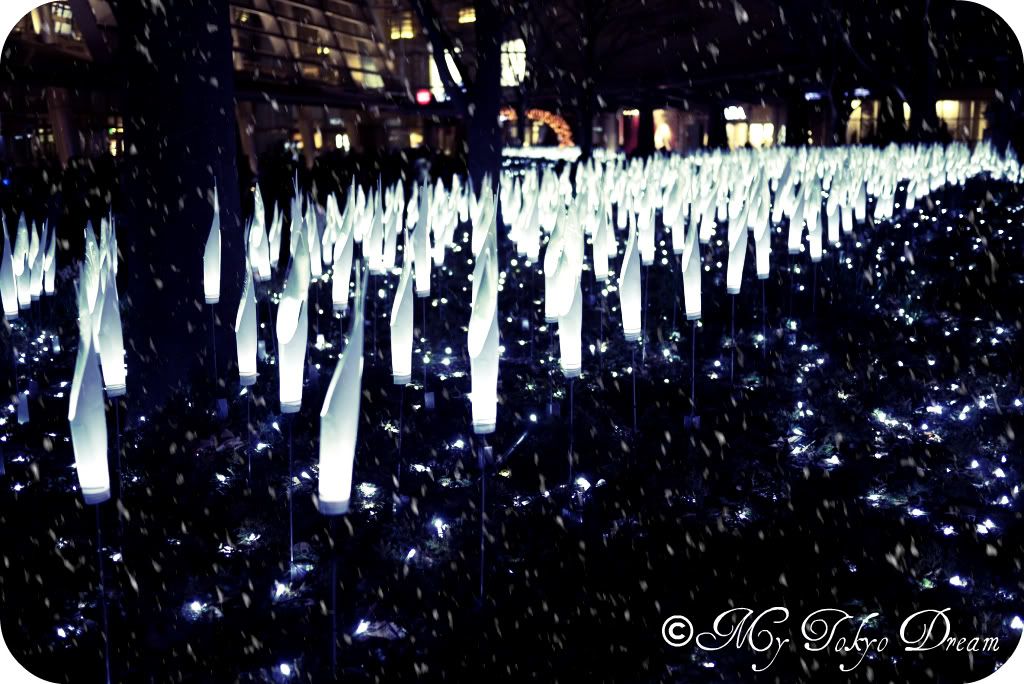 Illumination at 66PLAZA. I added the snow effect for fun. Haha.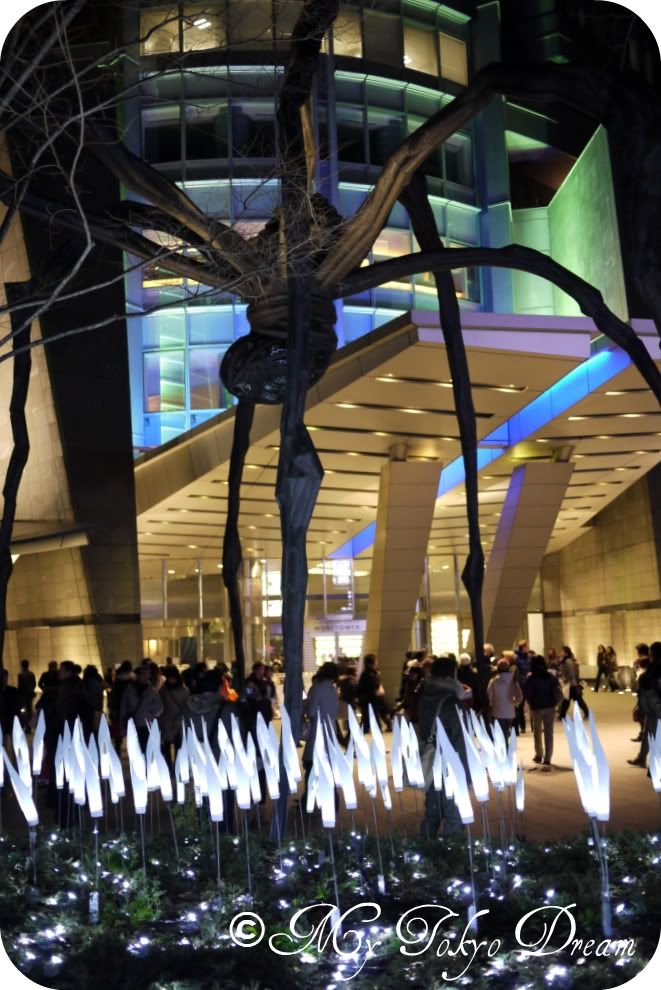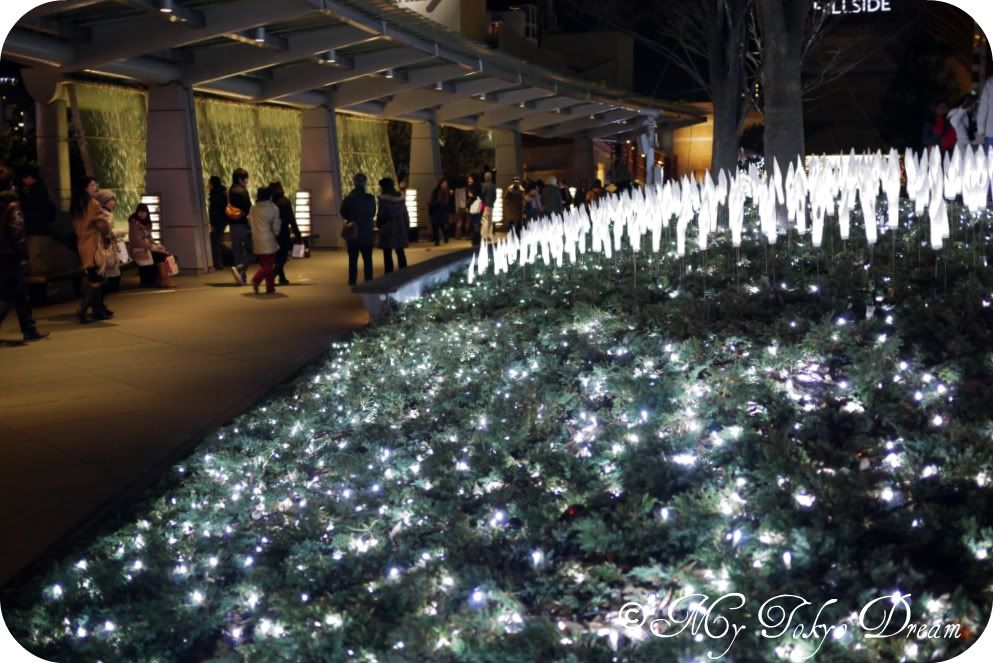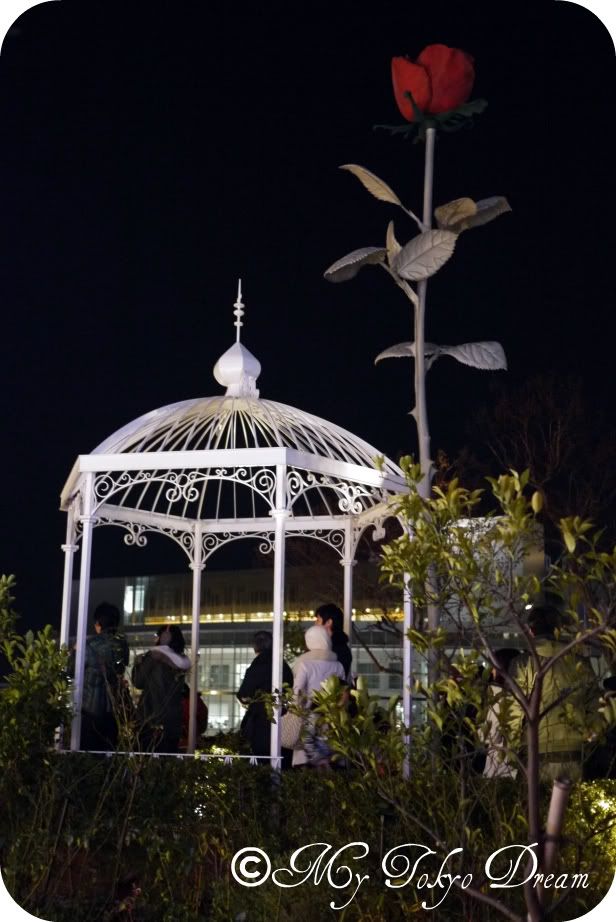 One giant stalk of a rose.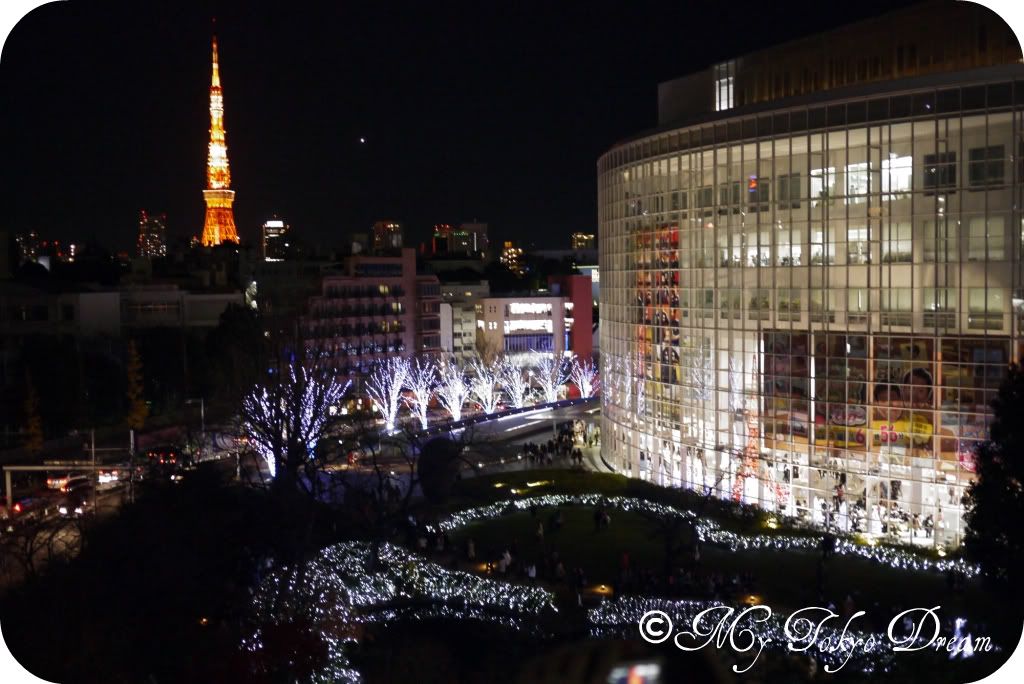 Tokyo Tower and Asahi TV Station.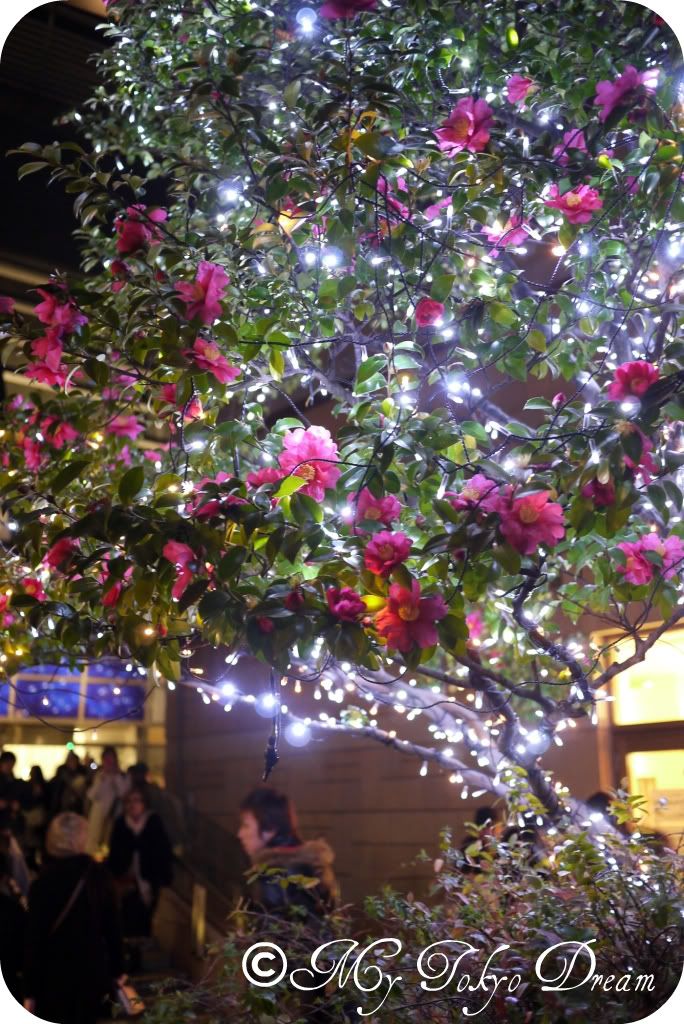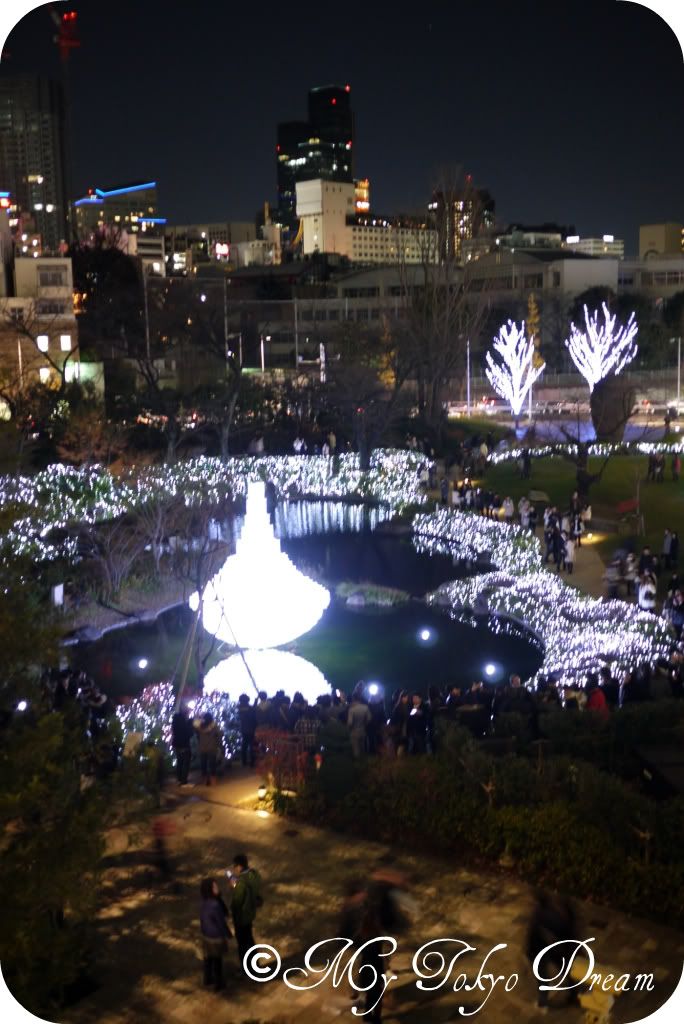 Oooo, what's that shiny thing?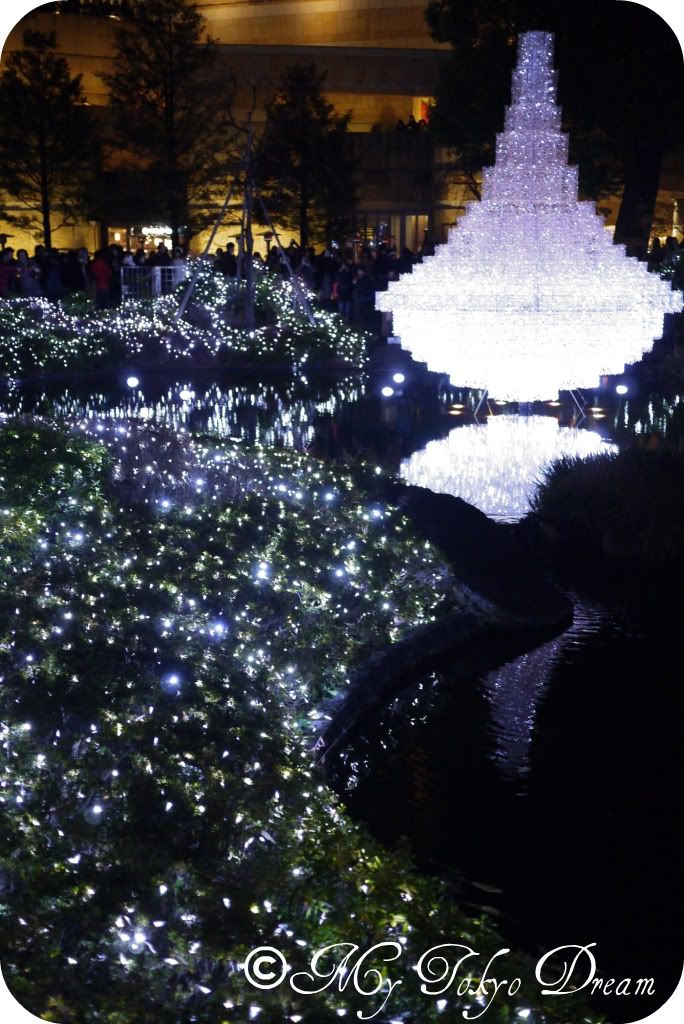 It's a giantic chandelier at 毛利庭園!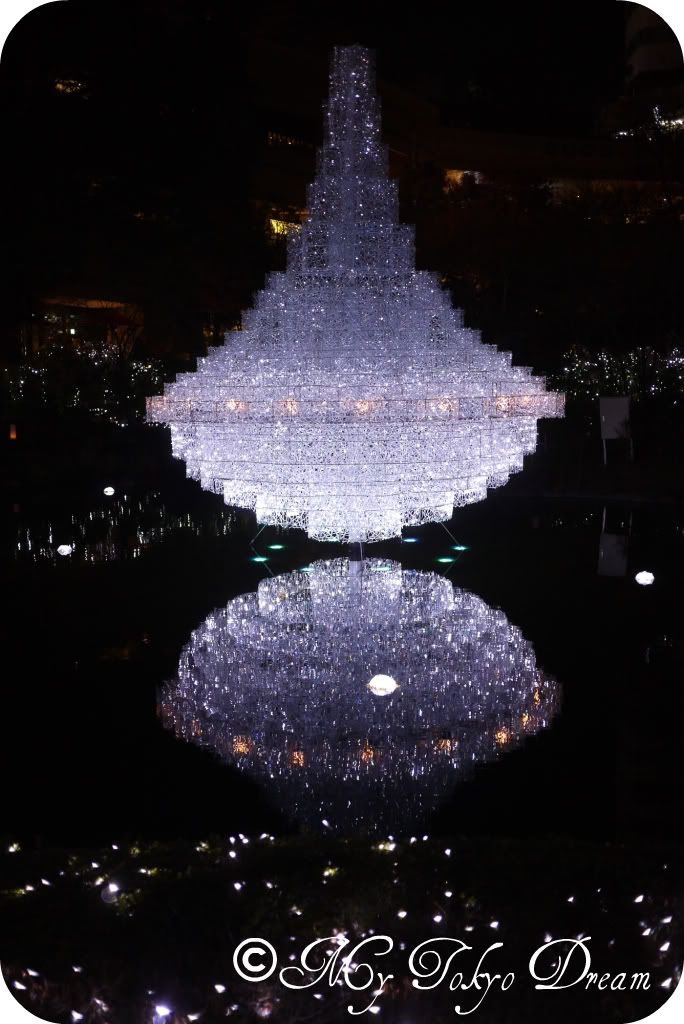 Magical! It looks like it's floating on the lake!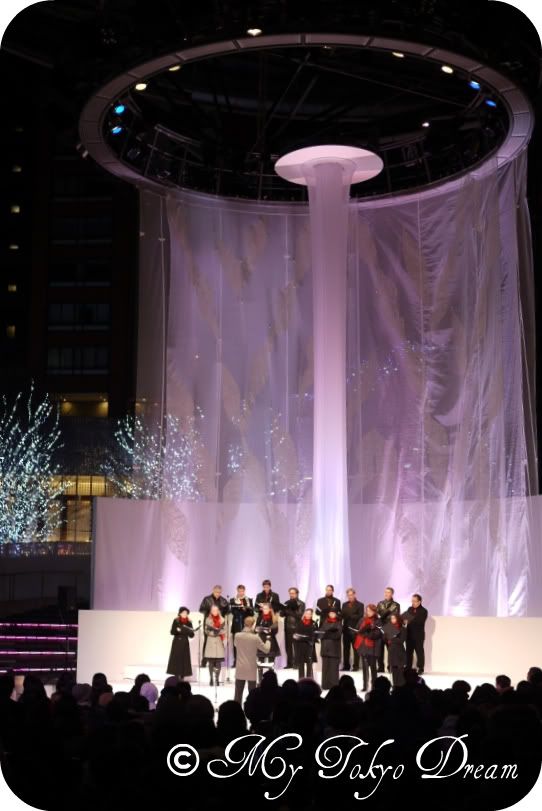 Wonder how they sing in such coldness? Plus point is they will have natural vibrato.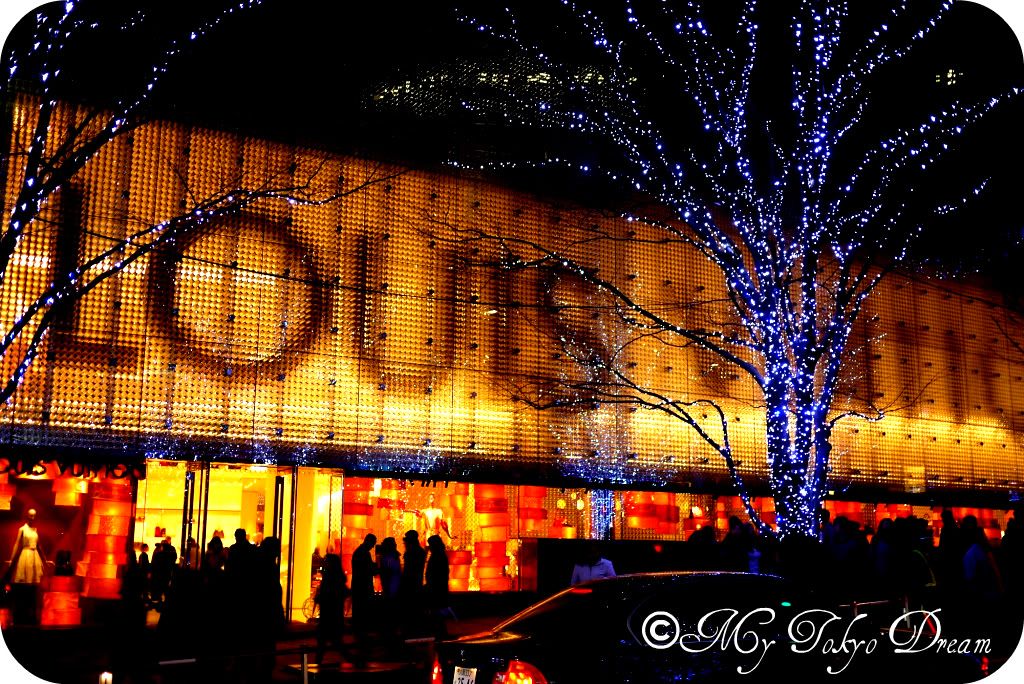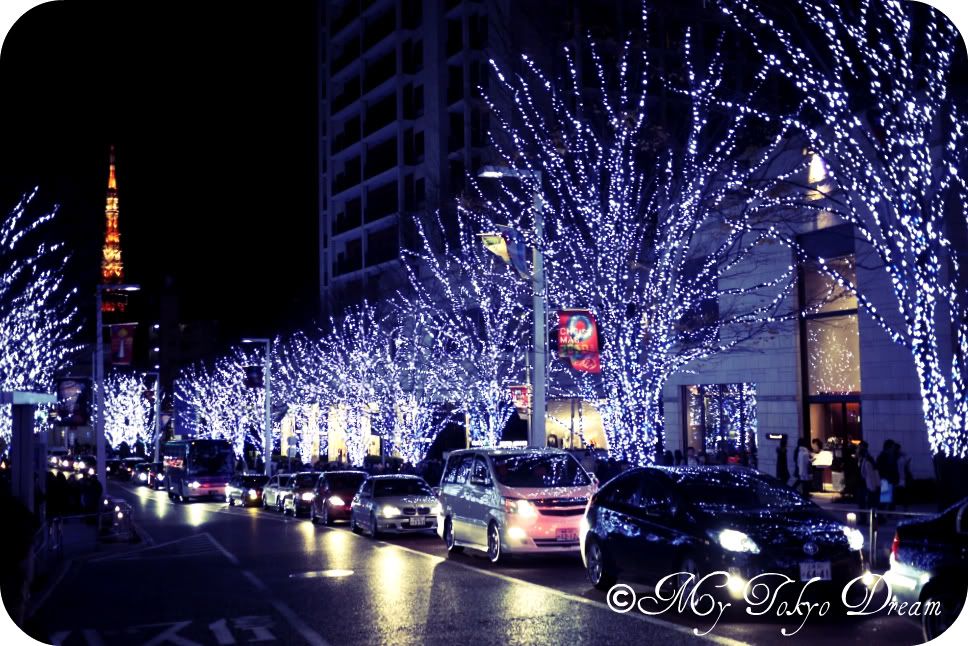 けやき坂イルミネーション - SNOW & BLUE. Illumination at Keyakisaka named Snow and Blue.
We moved on to Tokyo Midtown to catch the
Midtown Christmas Illumination
. This series of illumination is on till today, so if you happen to be in Tokyo, you have one more chance to catch it!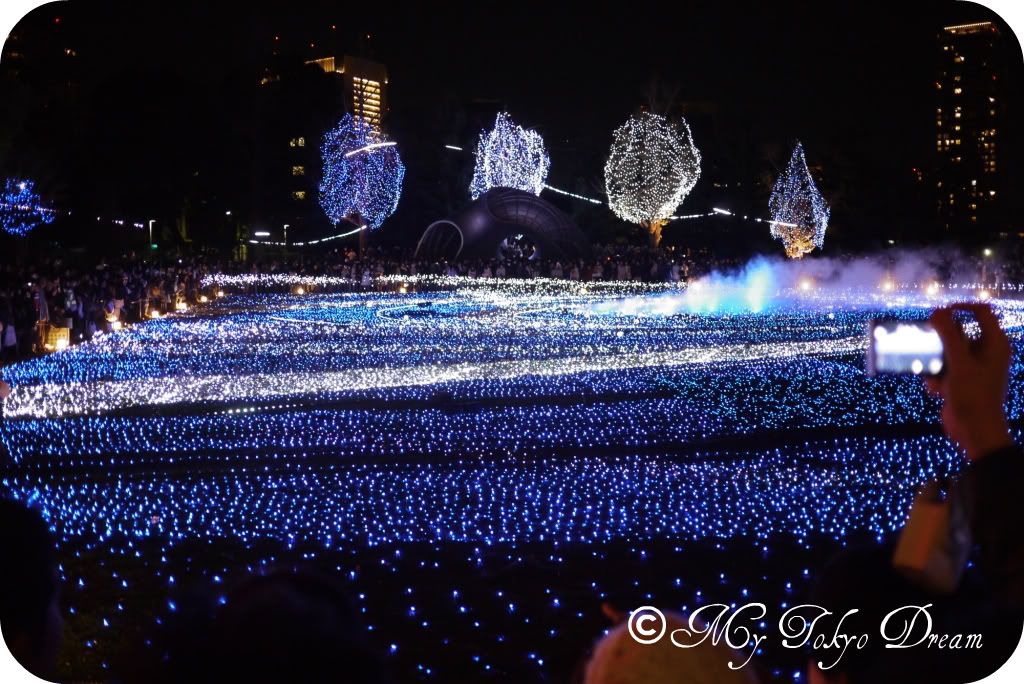 At beautiful Starlight Garden.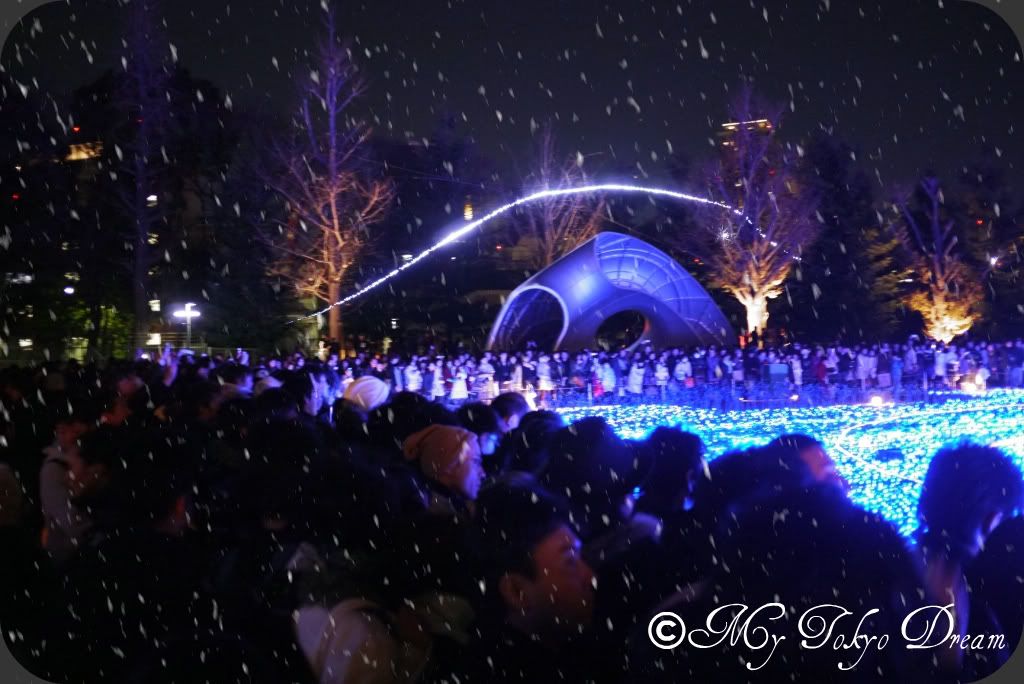 Can you spot Tokyo Tower at the back?
Instead of the usual red, Tokyo Tower presents itself in rainbow colours for this Christmas and there is even a little shining heart in the middle! How cute!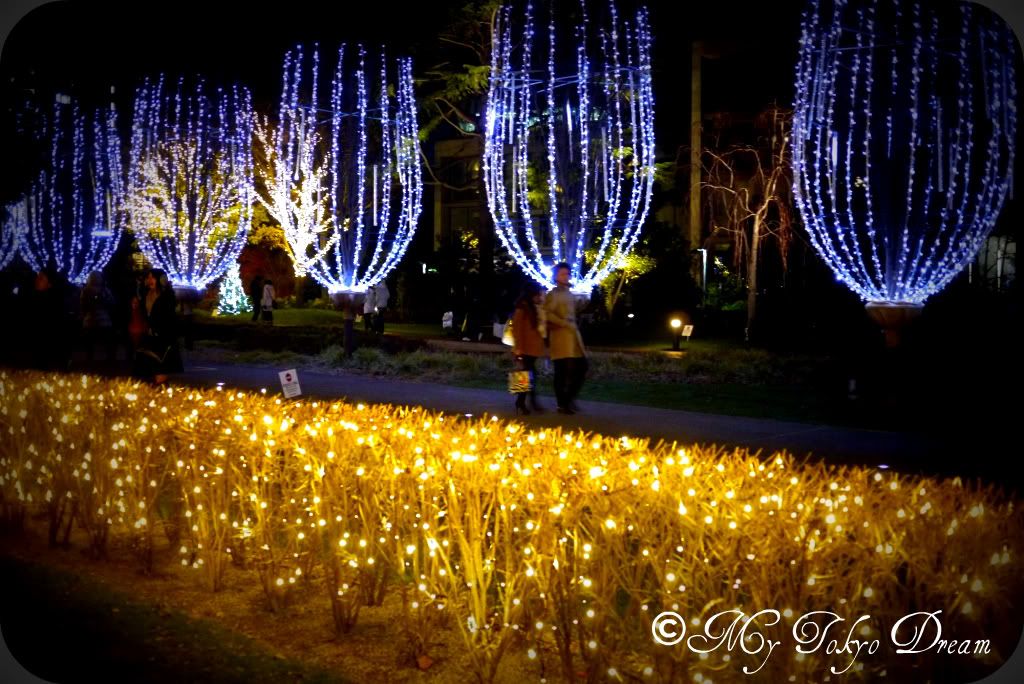 More pretty lights at Champs Elysees Illumination.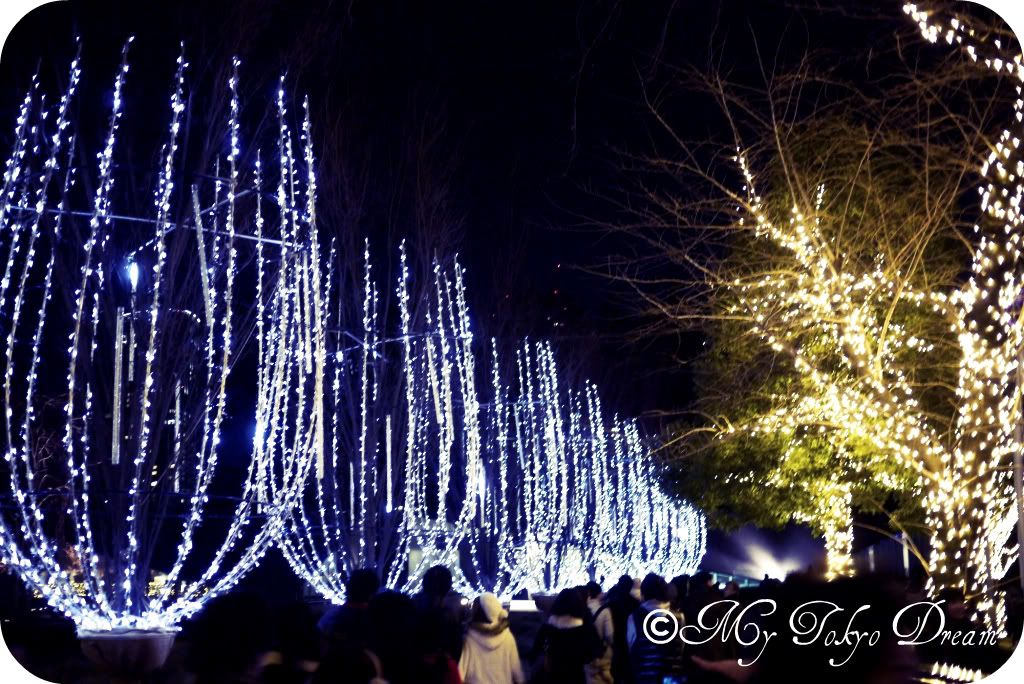 Light-ups at Sakura-dori.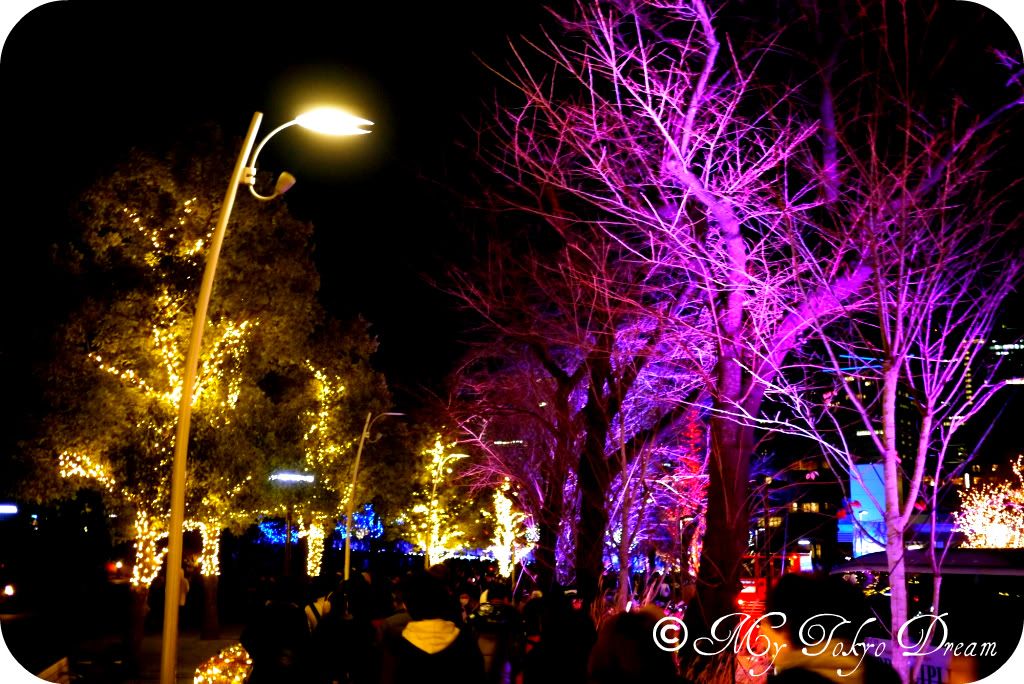 These light-ups are named Phantom Snow and Phantom Blossoms. So cool!