きゃああああああっ!!
I can't believe I almost miss this!
Mister Donut Rilakkuma Lucky Bag!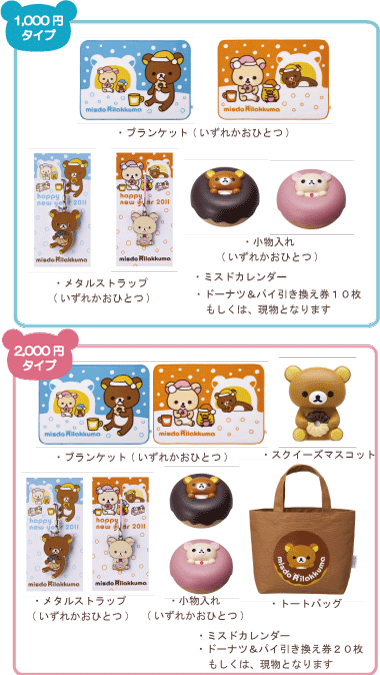 2 types to choose from! 1,000yen and 2,000yen.
I bought the 1,000yen one but now I feel that I should have got the 2,000yen one! Should I make another trip tomorrow?
I didn't know about this fukubukuro until I read
Shanjae's blog
! Thank you Shanjae!
You wouldn't believe how fast I ran out of my apartment and cycled 20 minutes to the nearest misdo! On my way there, I kept thinking the 福袋s would already have long been sold out. But luckily, that misdo branch is tucked away on the 4th floor of a departmental store, and not many people know about that branch. Teehee!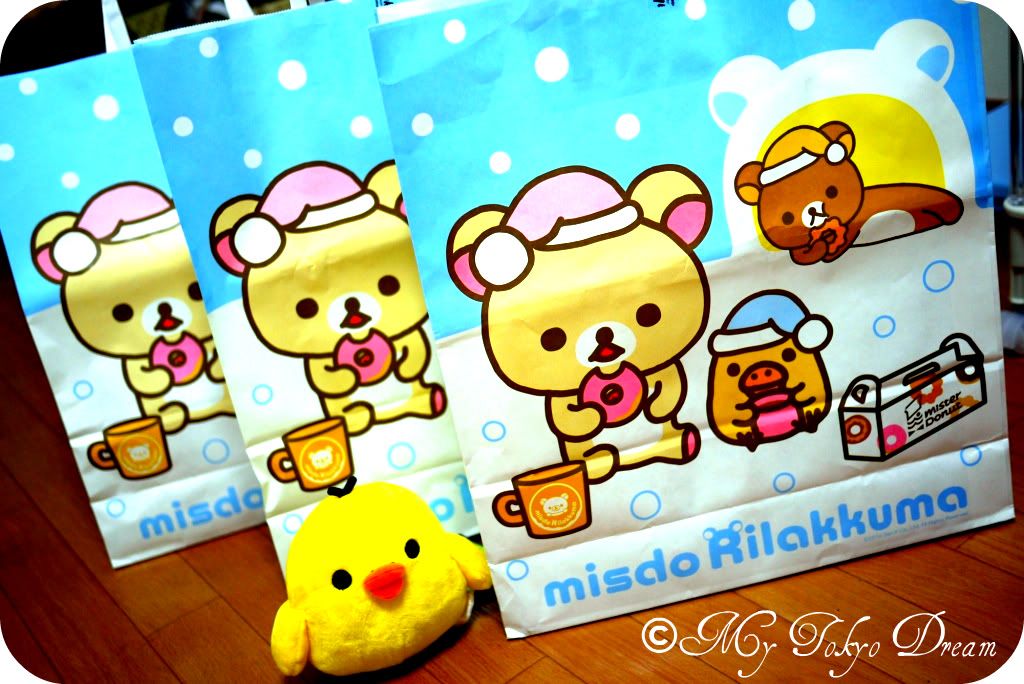 Bought 3!
2 are for my friends.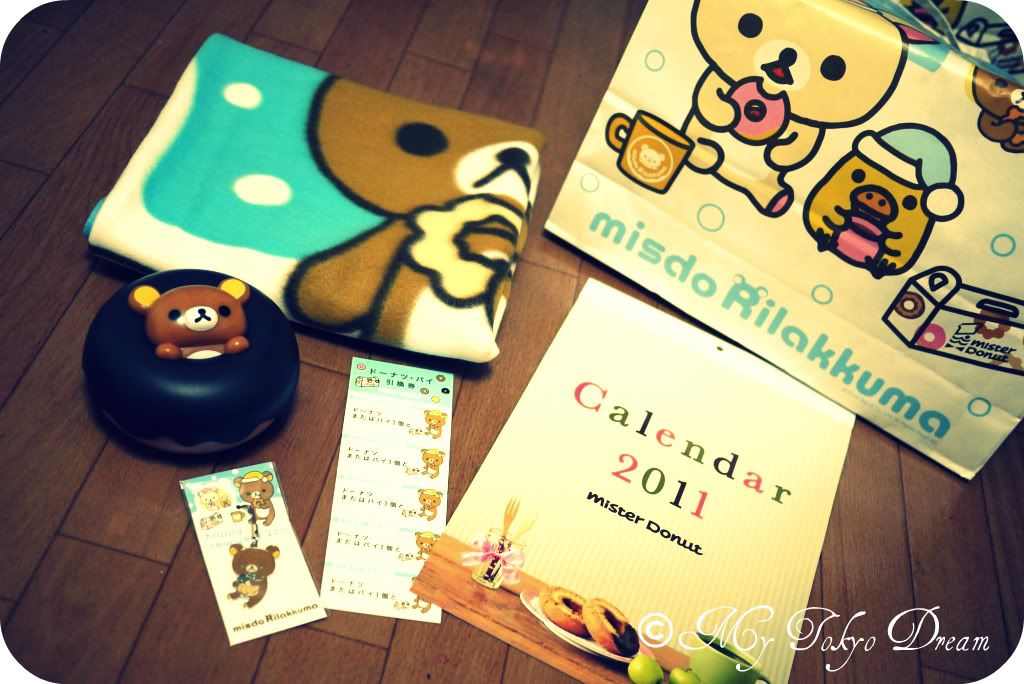 It is such a good deal! 1,000yen for all these!
- Coupons for 10 donuts/pies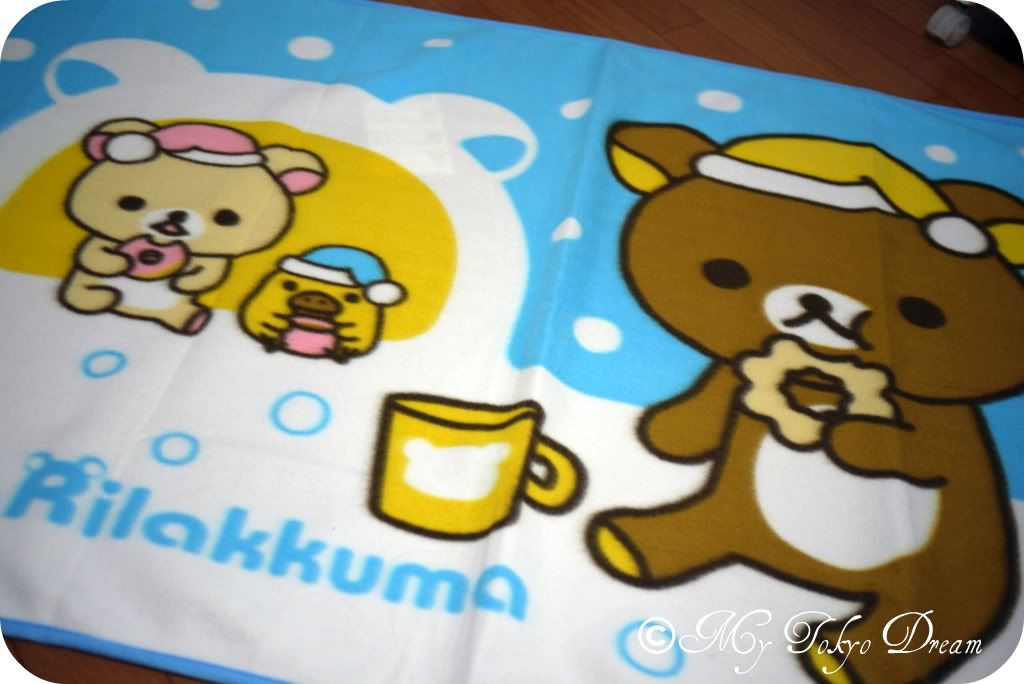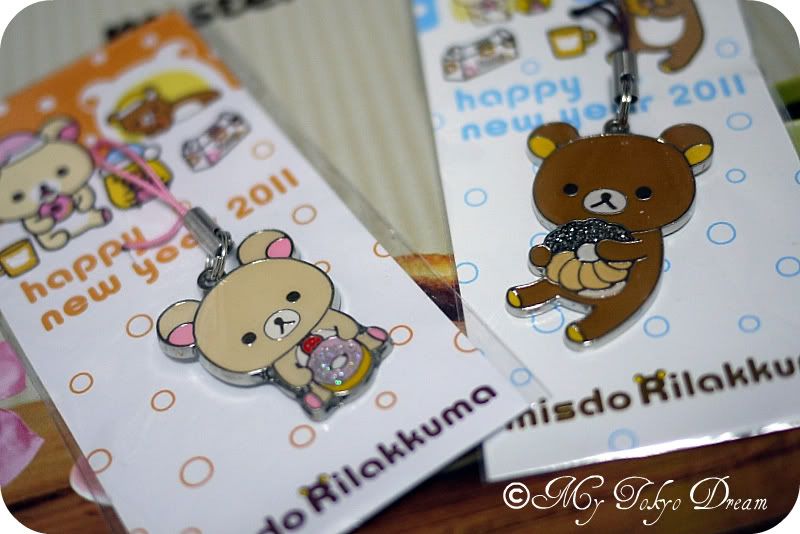 I got the Rilakkuma strap but my friend's 福袋 contained the KoRilakkuma strap (I peeped).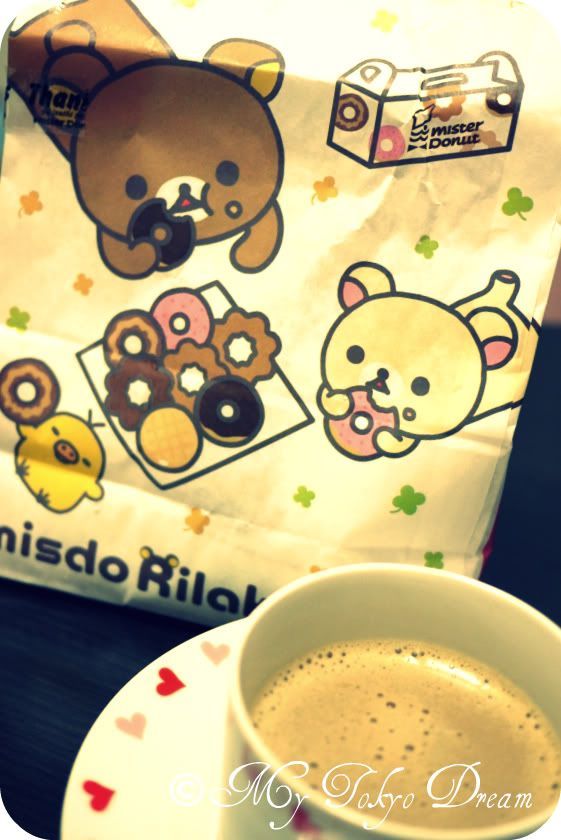 Snack time!
Using my coupons, I exchanged for the 必勝 donut and the strawberry エンゼルテディパン.
This fukubukuro is such
a
お得
deal! (お得-
Otoku
, good deal, bargain) It was also a good opportunity to chalk up my misdo points too! Mister Donut is so awesome!
THANKS SHANJAE!!!
And here is another Rilakkuma item I got today!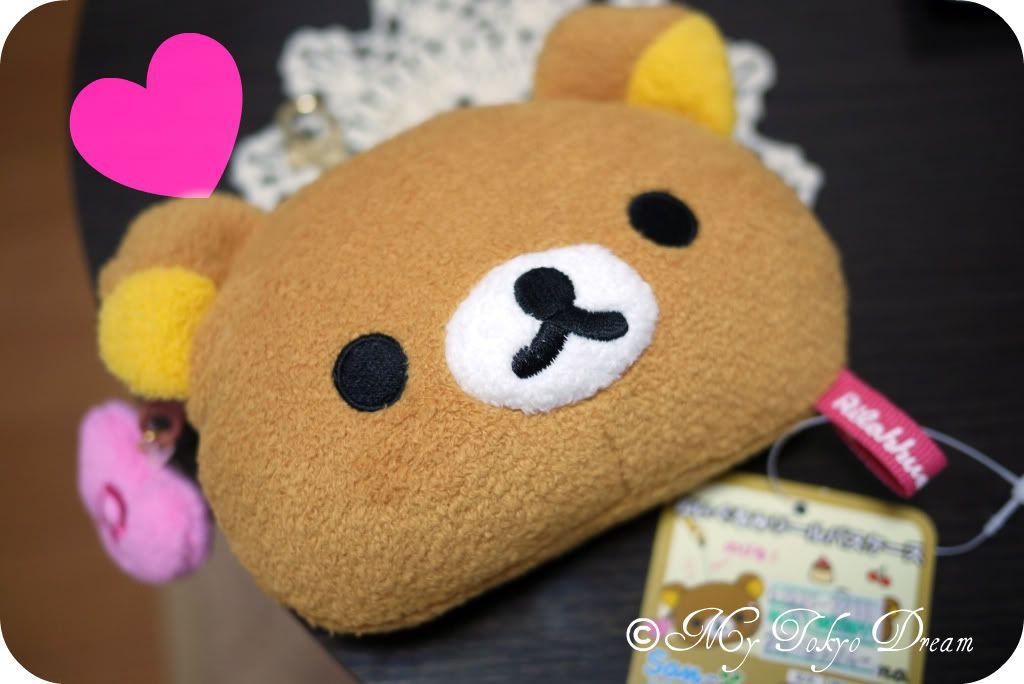 A card holder/coin pouch!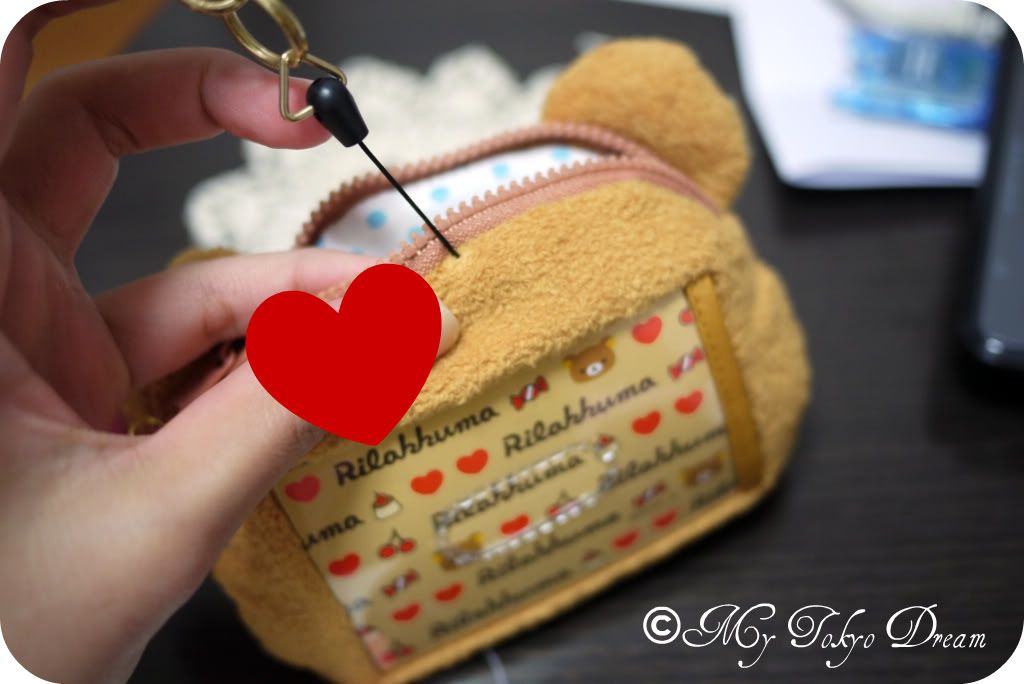 You can attach it to your bag and use it to store your suica card. I no longer have to fumble and dig for my wallet at the 改札口!
2 more days to 2011!