Yoohoo! These 2 days Tokyo is cold cold cold!
But I think I'm dealing with the cold better than last year. I could even go out in a mere short-sleeve top underneath my coat!
Anyways, I spent my second お正月 (
Oshougatsu
) with my host family!
I love them so much! They always invite me over to their place for whatever festivities there are, and they treat me like their own daughter. I will miss them sooooooooo much when I leave Japan.
Omg I don't even want to think about it.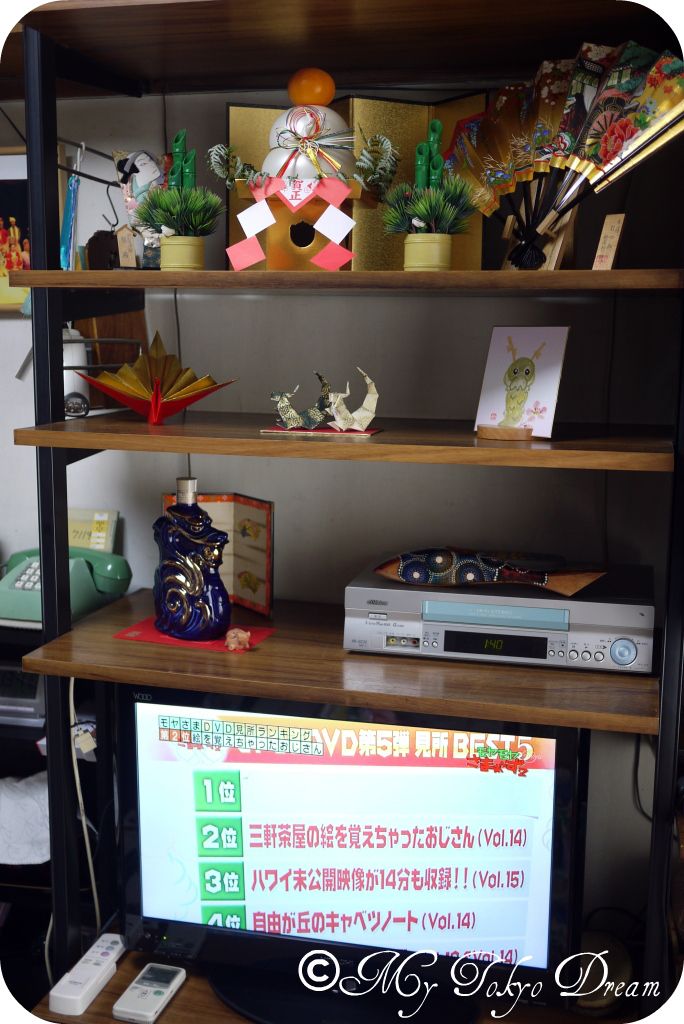 Simple and classy New Year decorations.
My お父さん said that the New Year wouldn't begin without the first sip of お屠蘇 (otoso).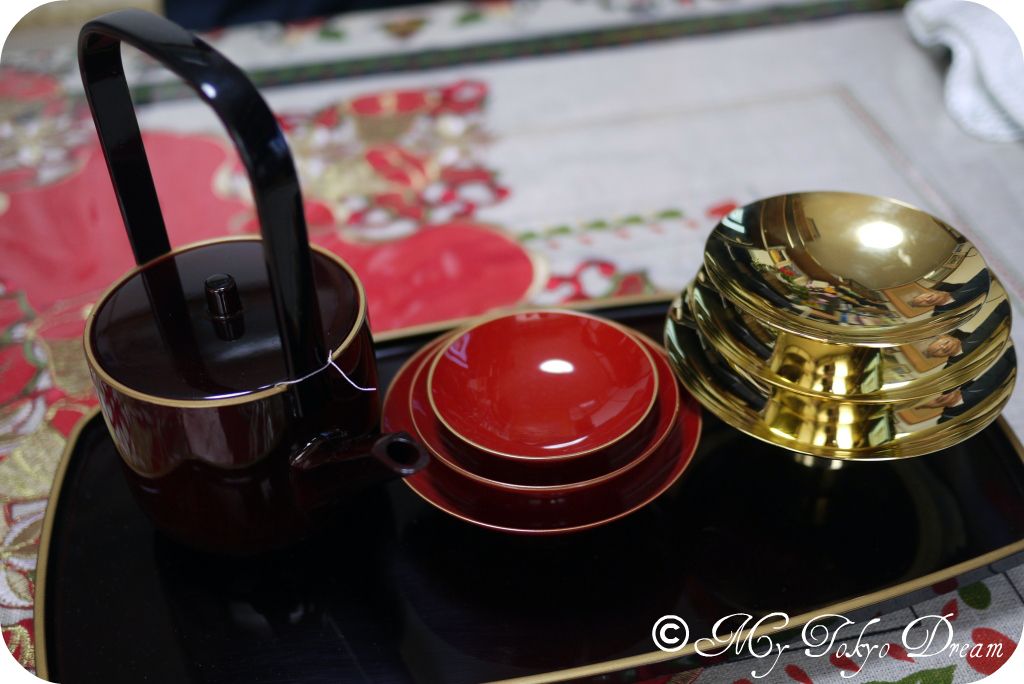 It's a sweet medicinal
sake
made from cinnamon, ginger and some herbs. Yummy!
お父さん always prepares a list of foods with their translations for me.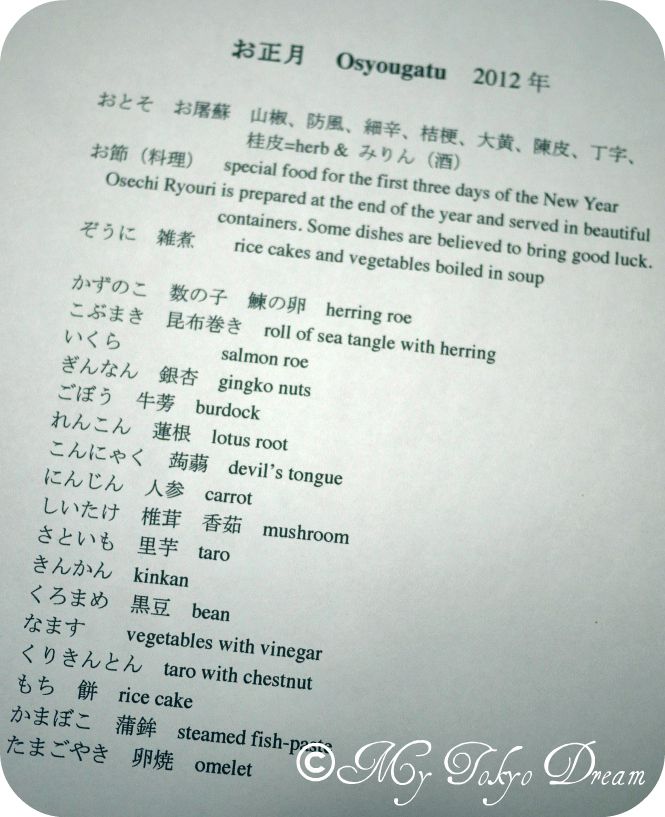 And then he would say, 'See if you can spot everything on the menu and eat them!' He's so cute!
And my お母さん brought out this!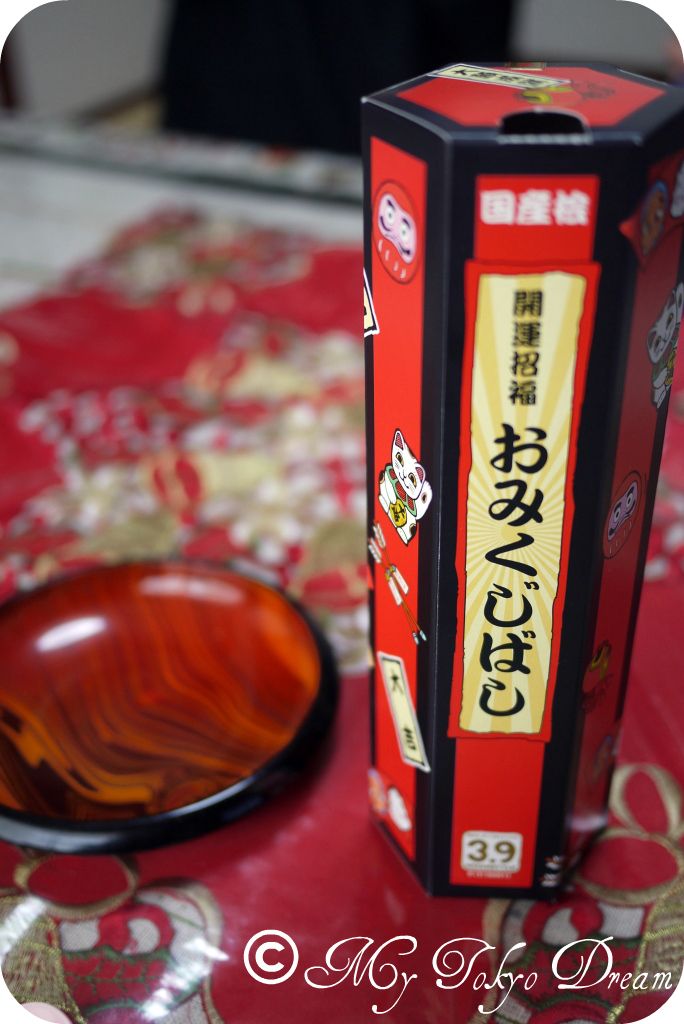 おみくじ(omikuji)!
The omikuji that came out is actually a pair of chopsticks!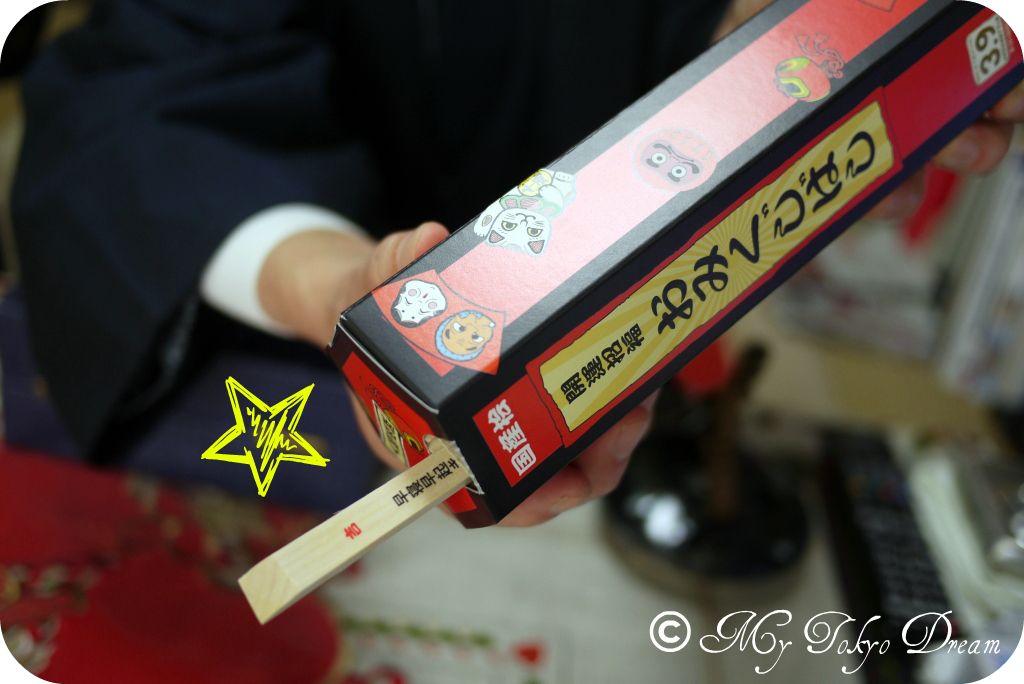 I got 吉!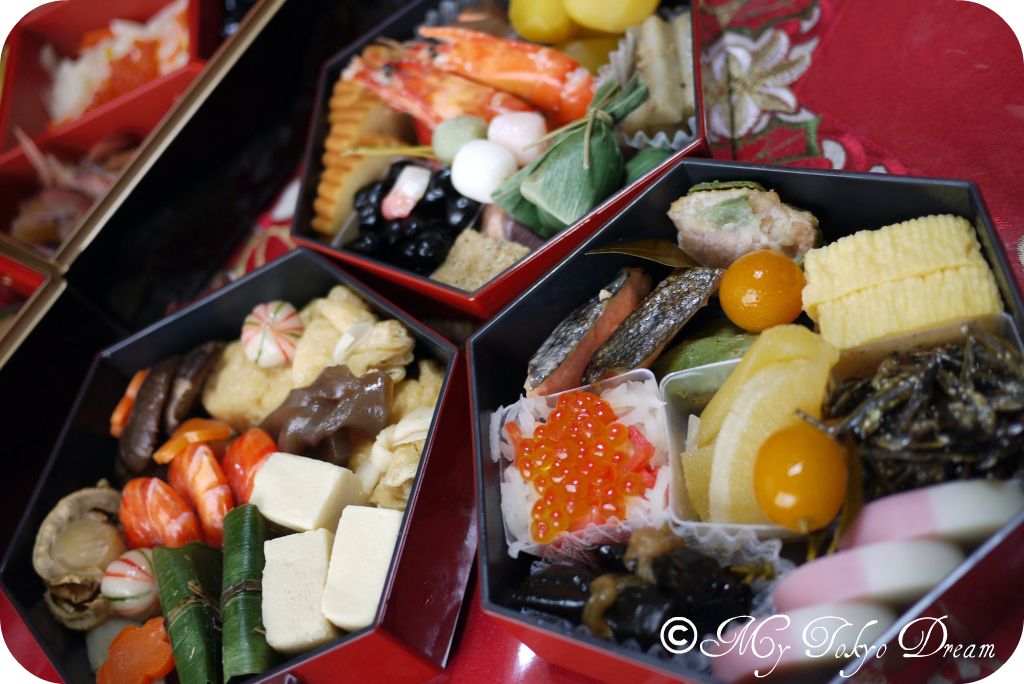 おせち料理(Osechi)!Japanese traditional new year foods.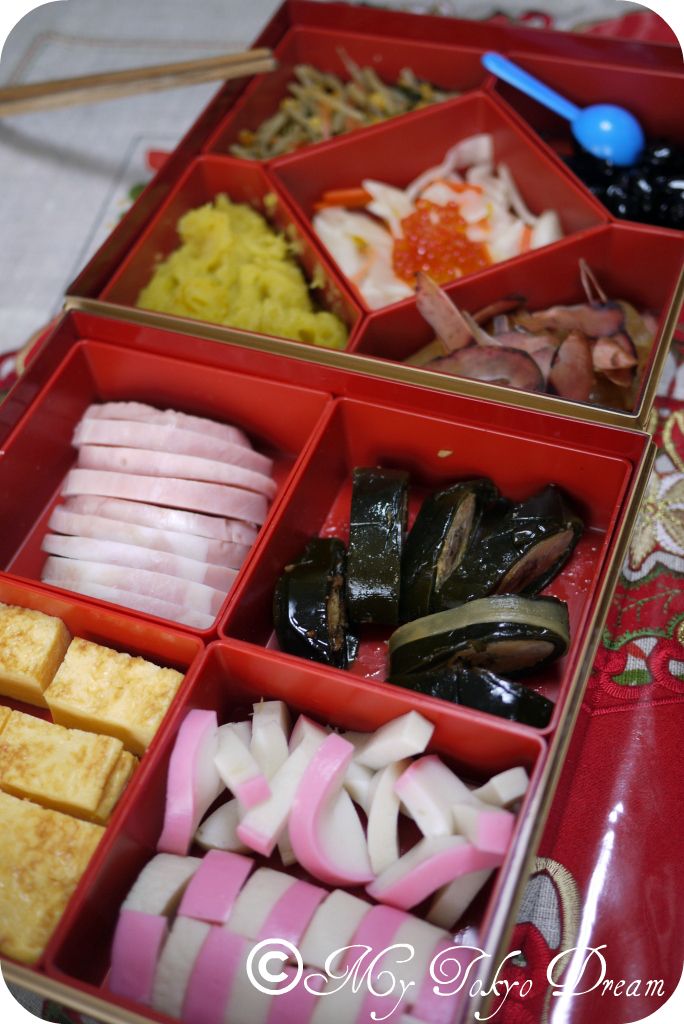 Homemade osechi by my お母さん, simple yet very tasty!
And while we were drinking and eating and making merry...
...the whole house started to shake.
And it continued for one minute.
We stayed calm and switched on the tv to check for information about the earthquake.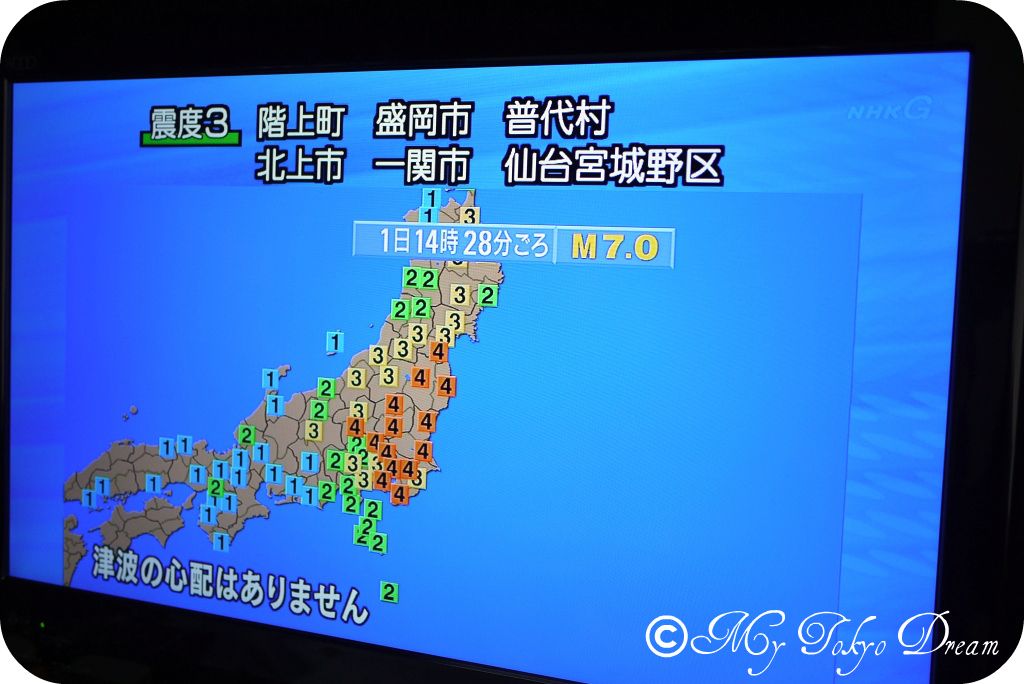 An earthquake of magnitude 7.0 happened somewhere in the ocean nearby and shook the whole of Japan.
Luckily there was no tsunamis. I thought it was going to be 311 all over again, but God bless Japan, it wasn't.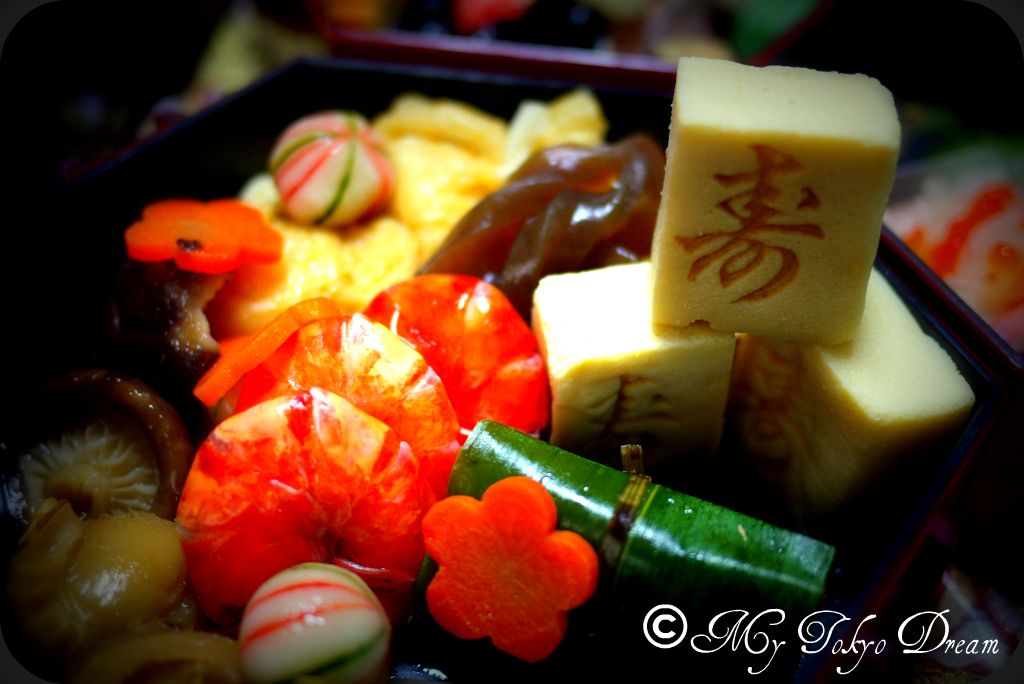 ...and so we continued with our daily businesses.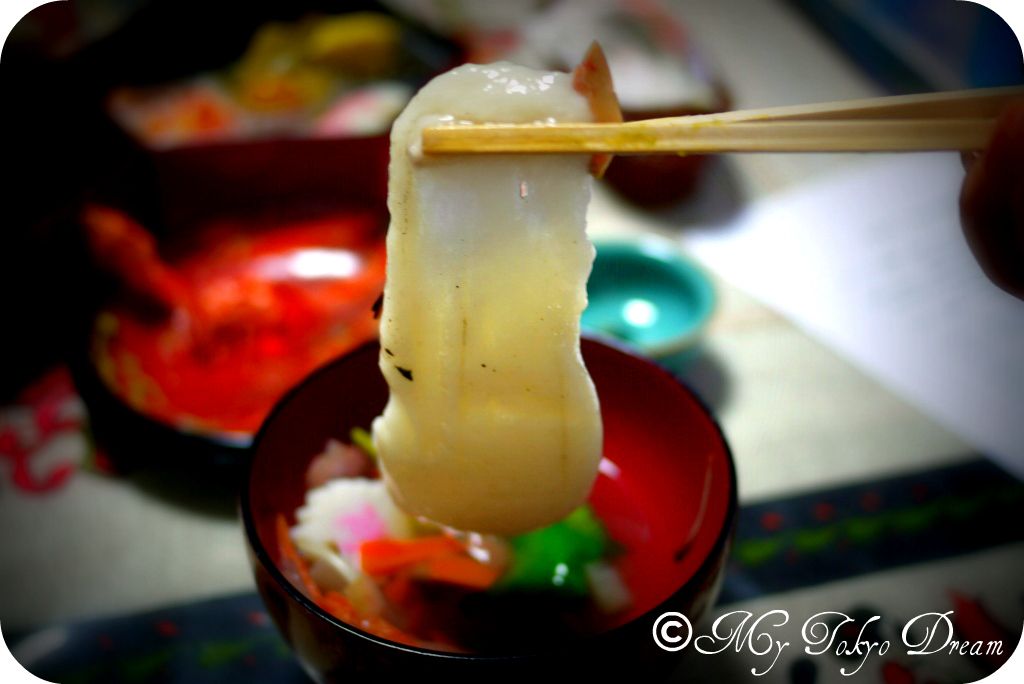 My お姉さん putting on the kimono for me!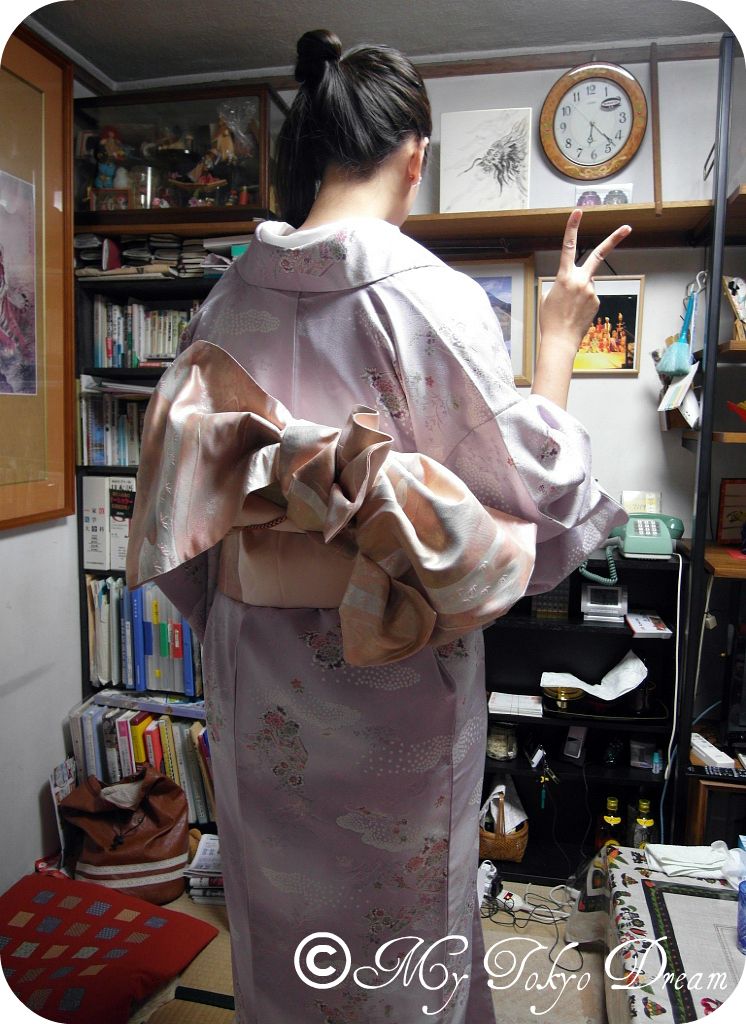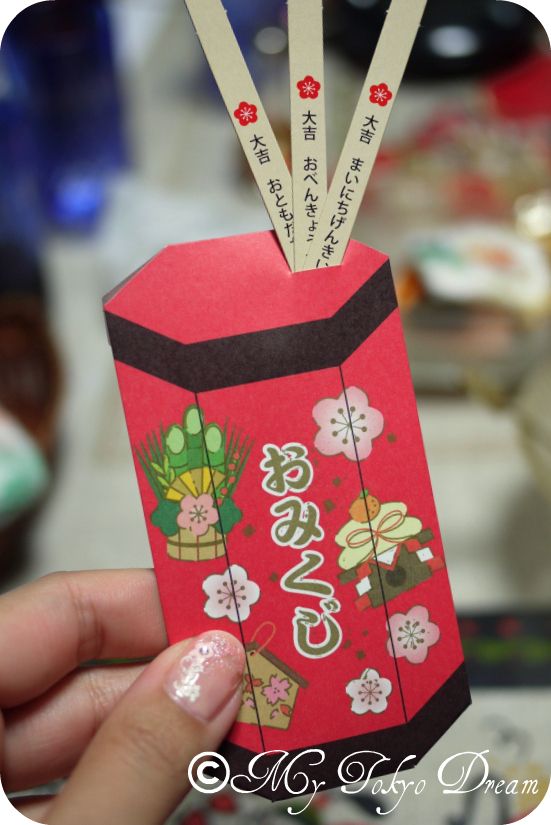 More おみくじ!
お母さん is super talented at drawing and origami.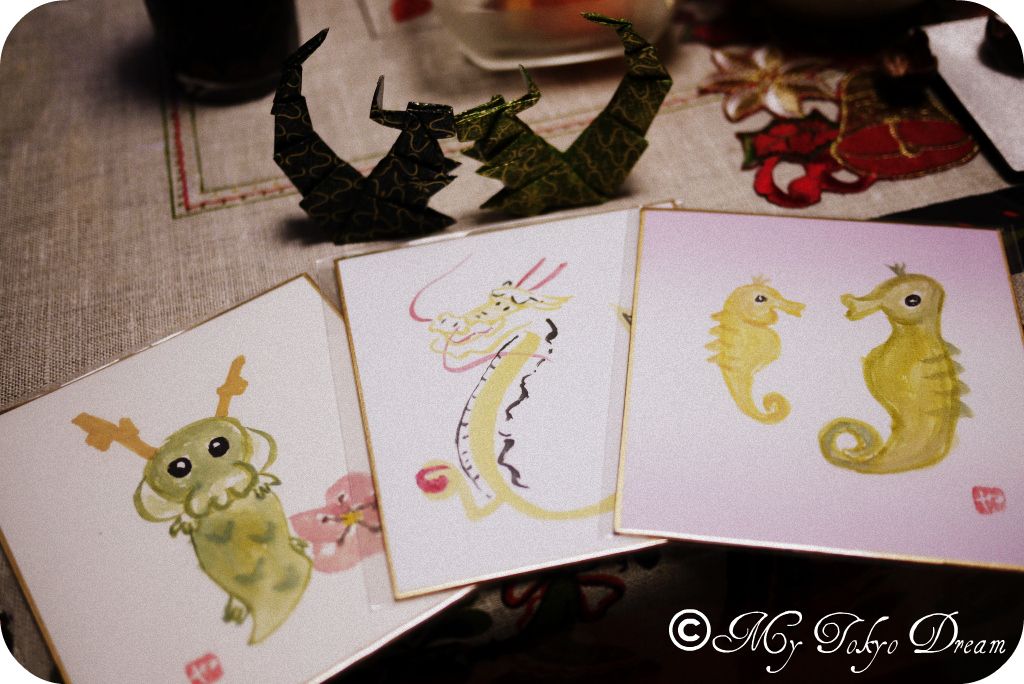 Look at what she did for me! She drew these! And look at those origami dragons!
I hope that 2012 will be a wonderful year of the Dragon for everyone!