It is the new year's 初売り (
Hatsuuri
- First day of sales) today and I went
fukubukuro
-shopping!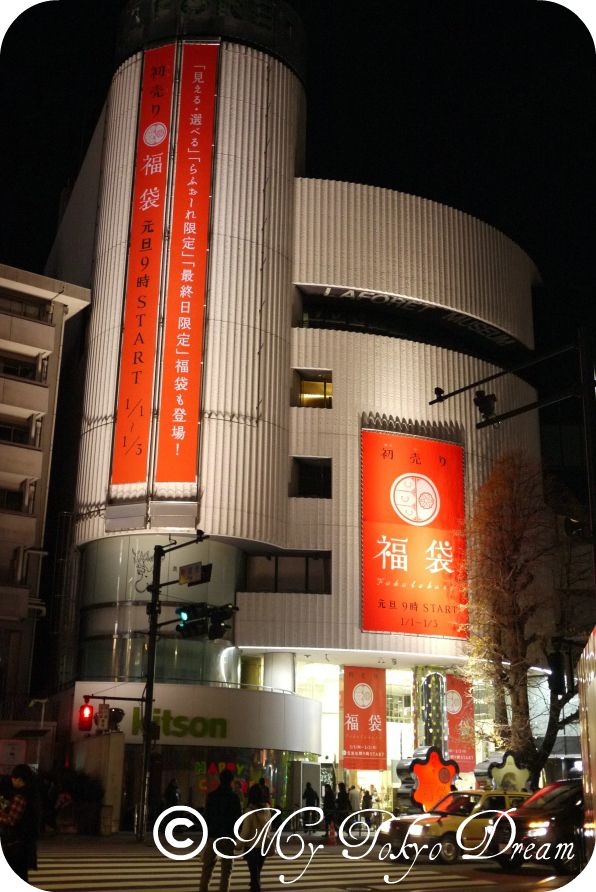 Night before the fukubukuros went on sale at Laforet.
福袋
fukubukuro
, also known as Happy Bag (I just love to say that.
HAPPY BAG!
or some say Lucky Bag, it's the same thing), is a unique Japanese shopping culture. Retailers arrange assorted
random
items in sealed bags and sell them at discounted prices. Most shops specify the number of items and how much they are worth, so customers know what they are paying for.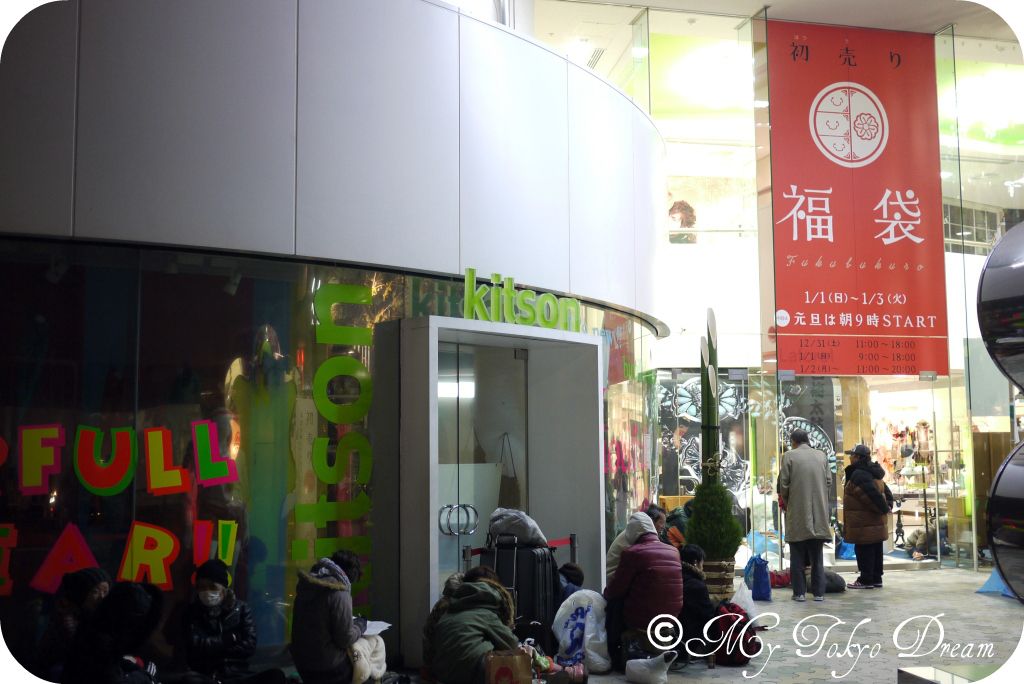 Passed by Laforet at 9pm on New Year's eve and there was already a line of people camping out in the cold. The bags were not on sale till next morning!
Japanese people are
crazy
over
fukubukuro
s and who can blame them?
It's the thrill of buying something unseen and also knowing they are paying a lower price than what the items usually cost.
Laforet featured in the news!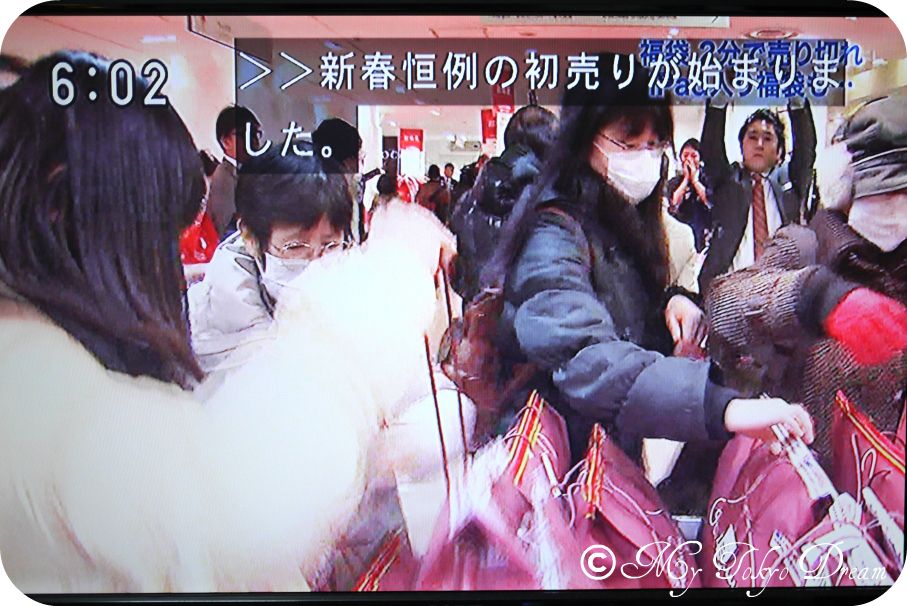 People rushing in to grab the bags before they were gone in just a few seconds!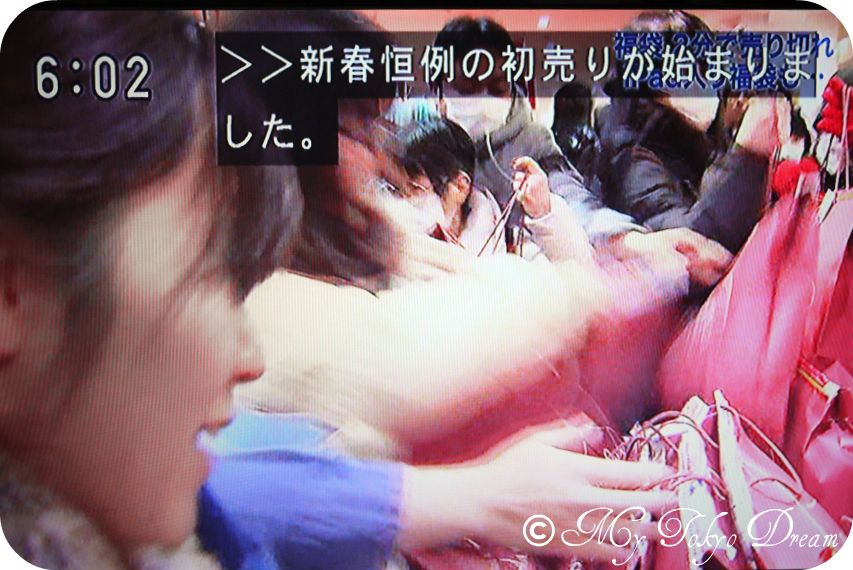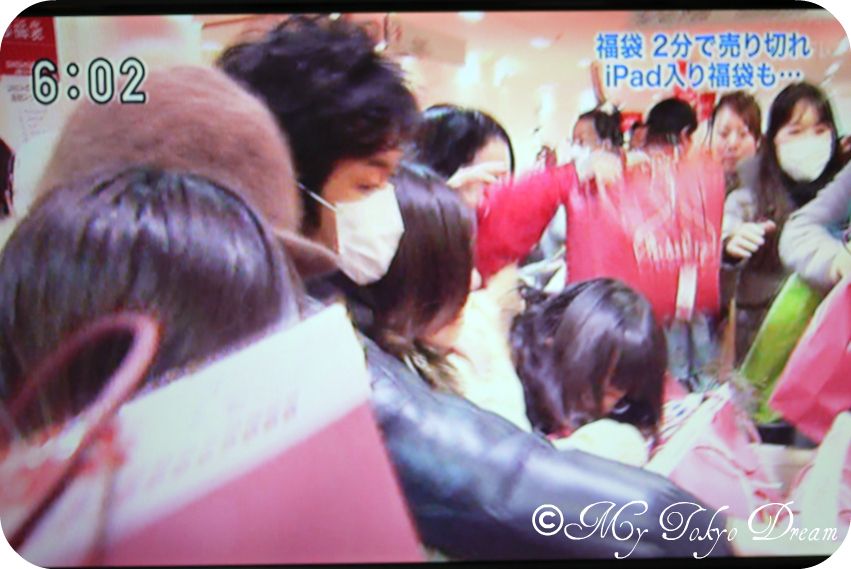 Apparently Apple stores had happy bags too with Ipads inside!
And opening the bags is like opening X'mas presents! It's
AWESOME!
And so...
.
.
.
.
.
.
.
.
.
I went a little crazy.
Buying
fukubukuro
s is sooooo fun and exciting! And the ones I bought are mostly reasonably-priced, so I didn't overspend!
Don't point that finger at me! I hardly buy anything except groceries nowadays!
My Mister demanded a detailed report of my expenditure for today, so here it is!
福袋 sold at the neighbourhood supermarket.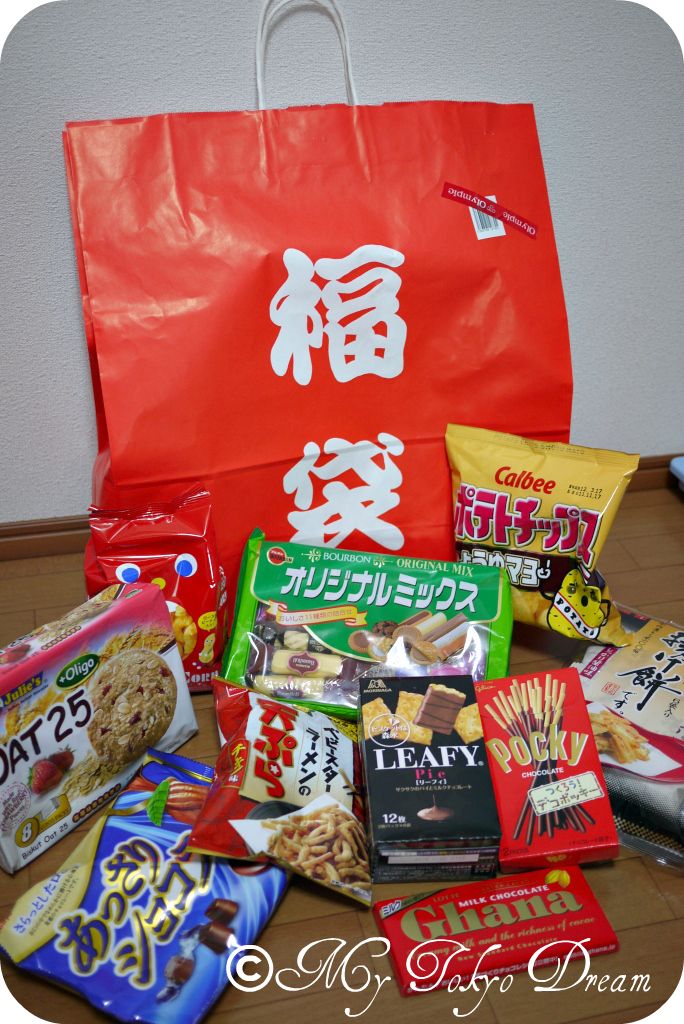 1,000yen for all these snacks!
From tutuanna.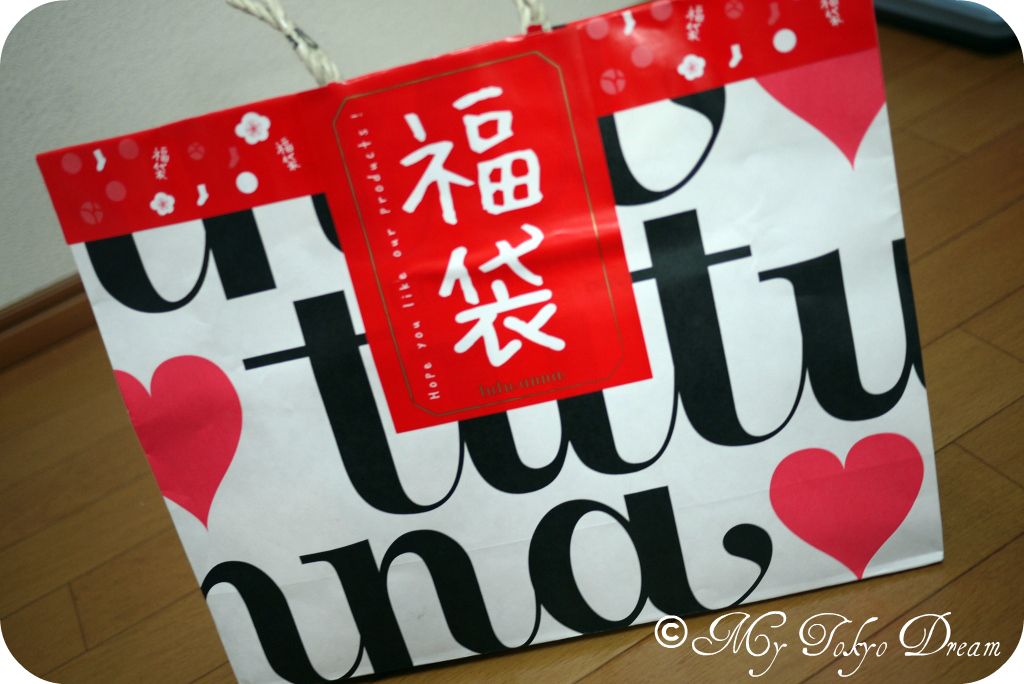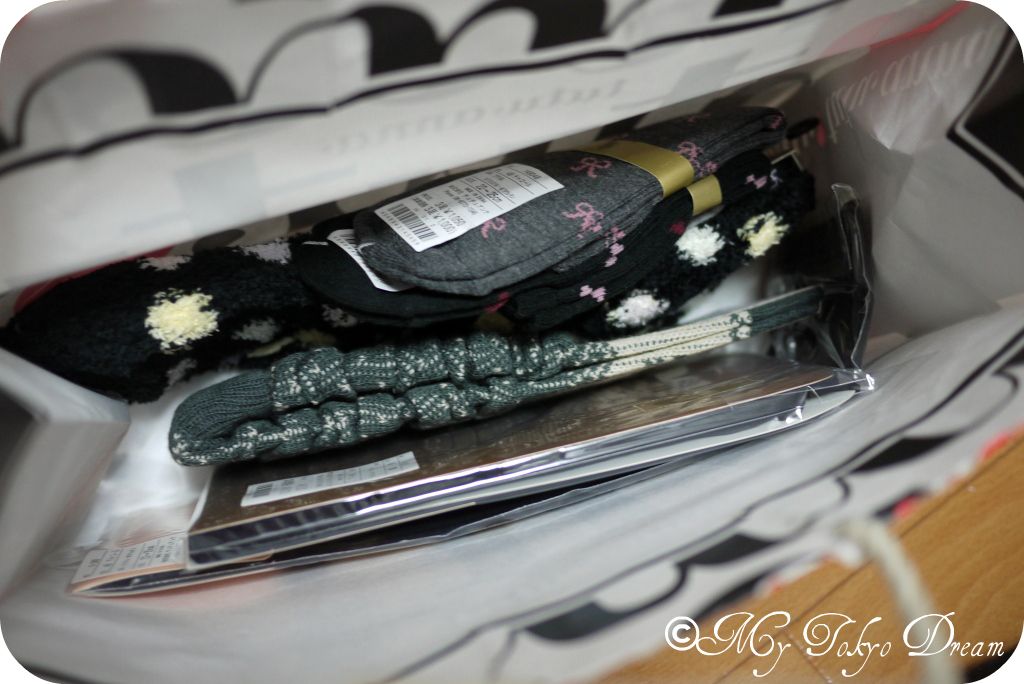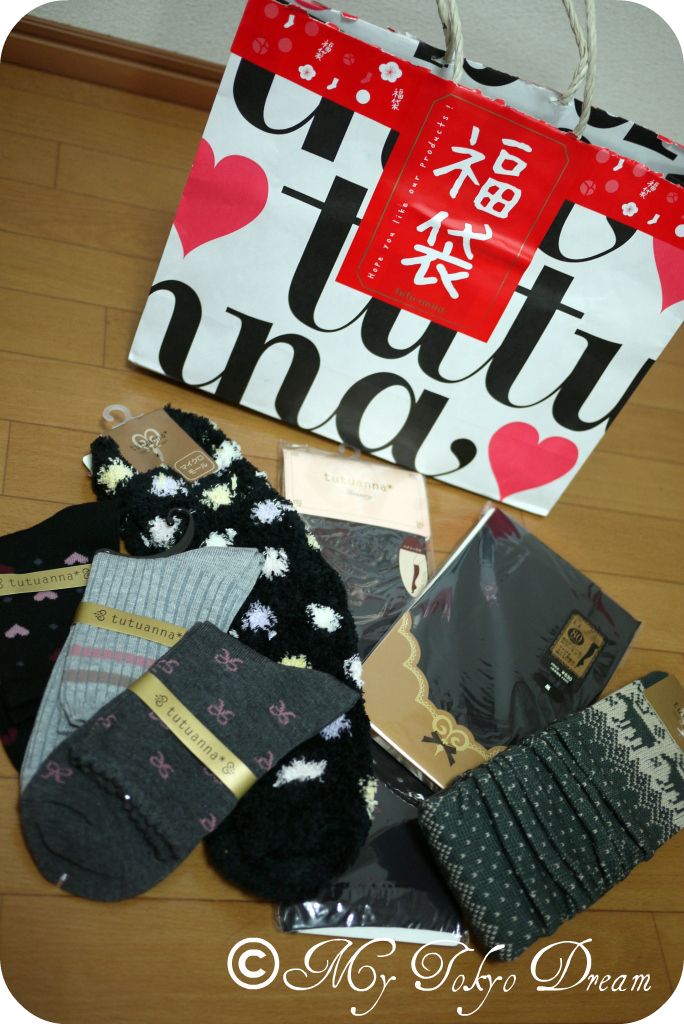 1,000yen for 1 pair of tights, over-the-knees socks, mokomoko room socks, nordic-print leg-warmers and 3 pairs of regulars.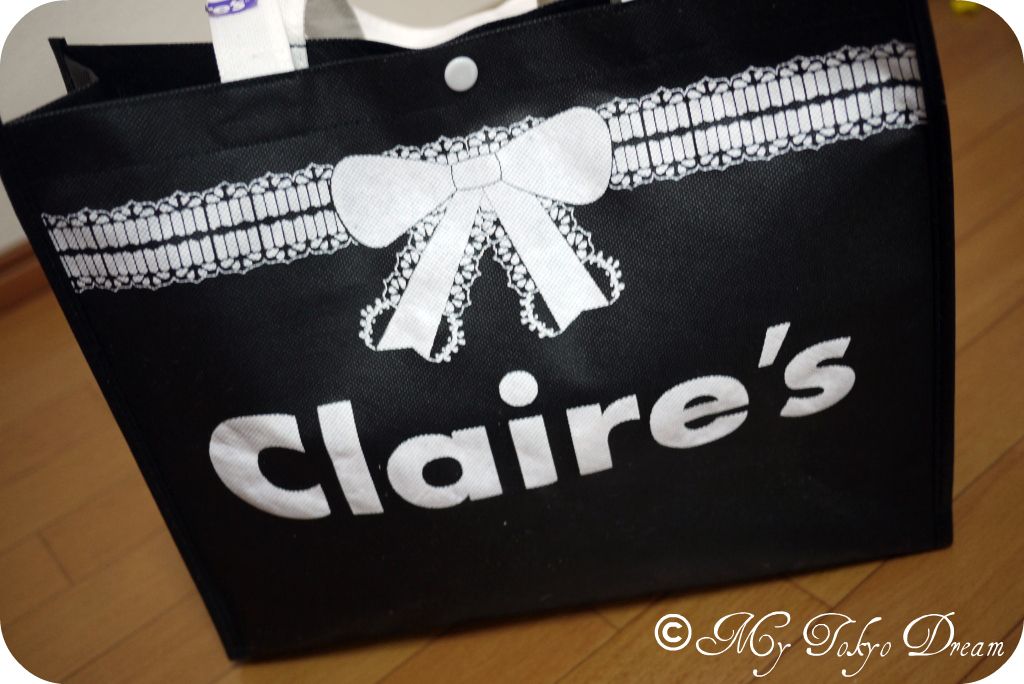 From Claire's.
1,000yen.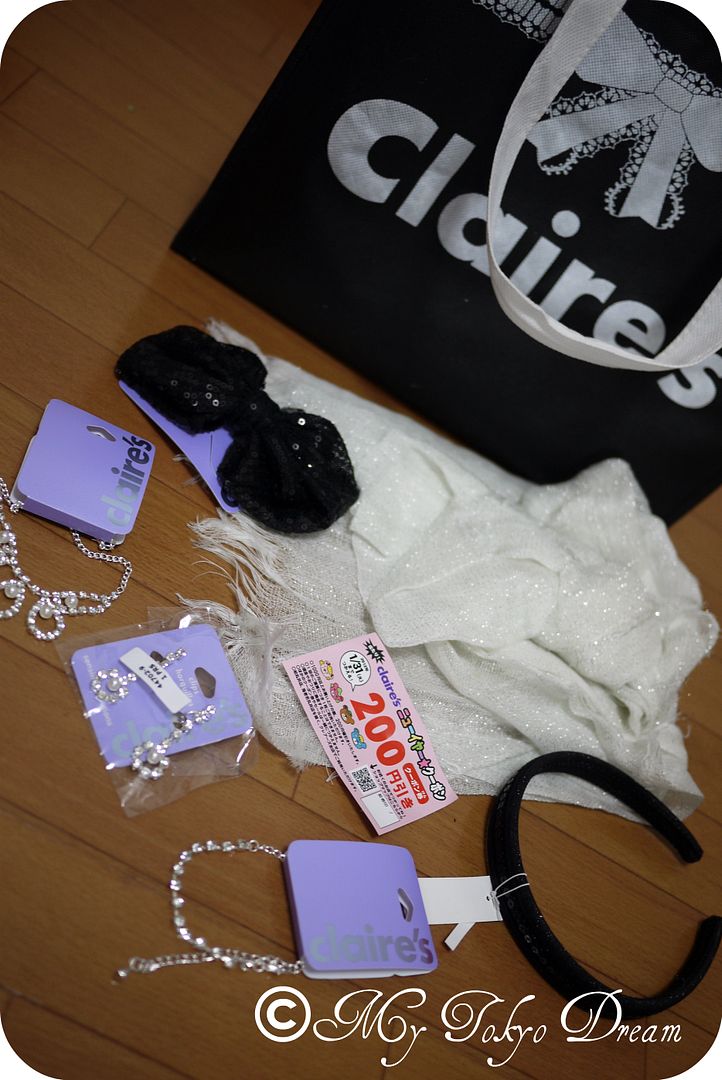 Spangled hairband and ribbon clip, necklace, earrings, bracelet, scarf and a 200yen voucher. A little bit disappointing cos these accessories are not really my style.
From Lattice.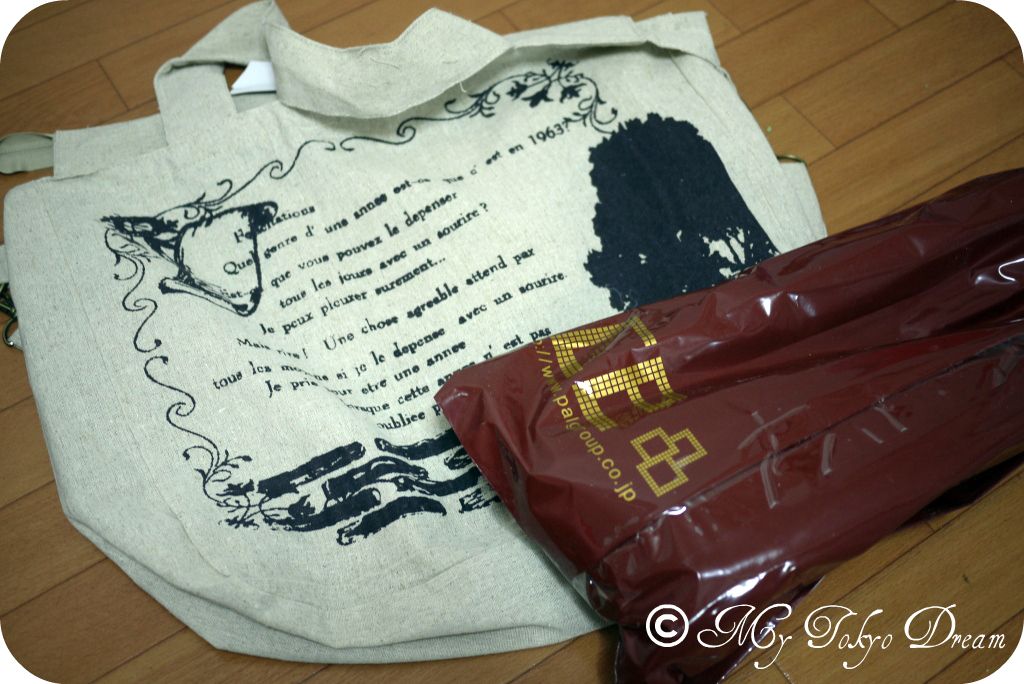 840yen.
2 bags, 2 hair accessories and 1 necklace.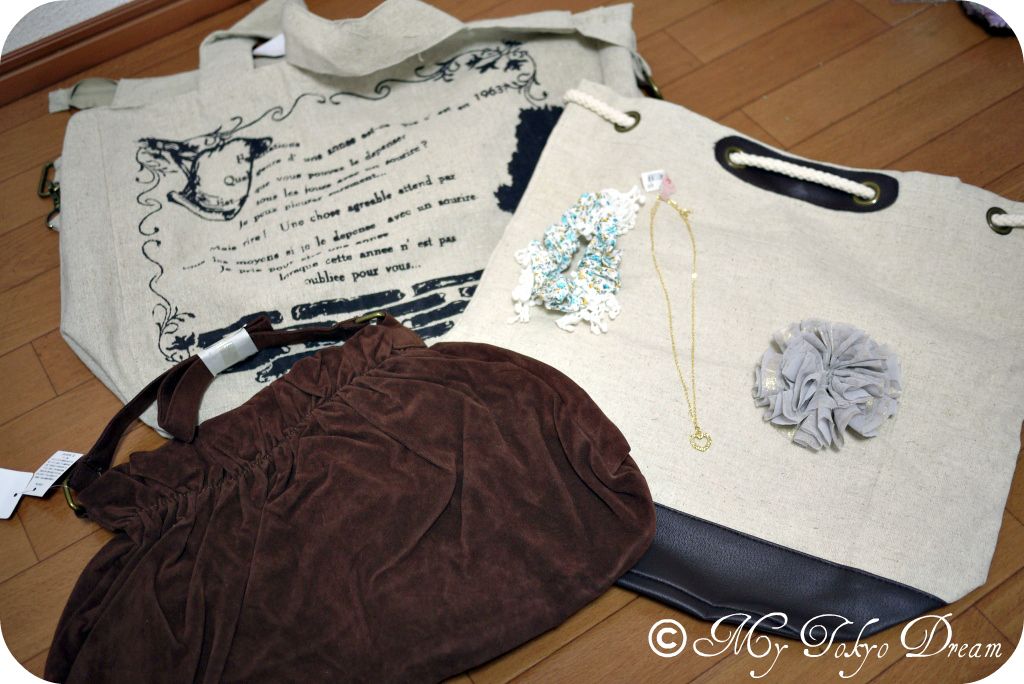 The bags are soooo my sis' style! Gonna give them to her!
315 yen each from Lattice.
5 items in one bag and worth 1,500yen! Hair accessories, necklaces, and even a scarf!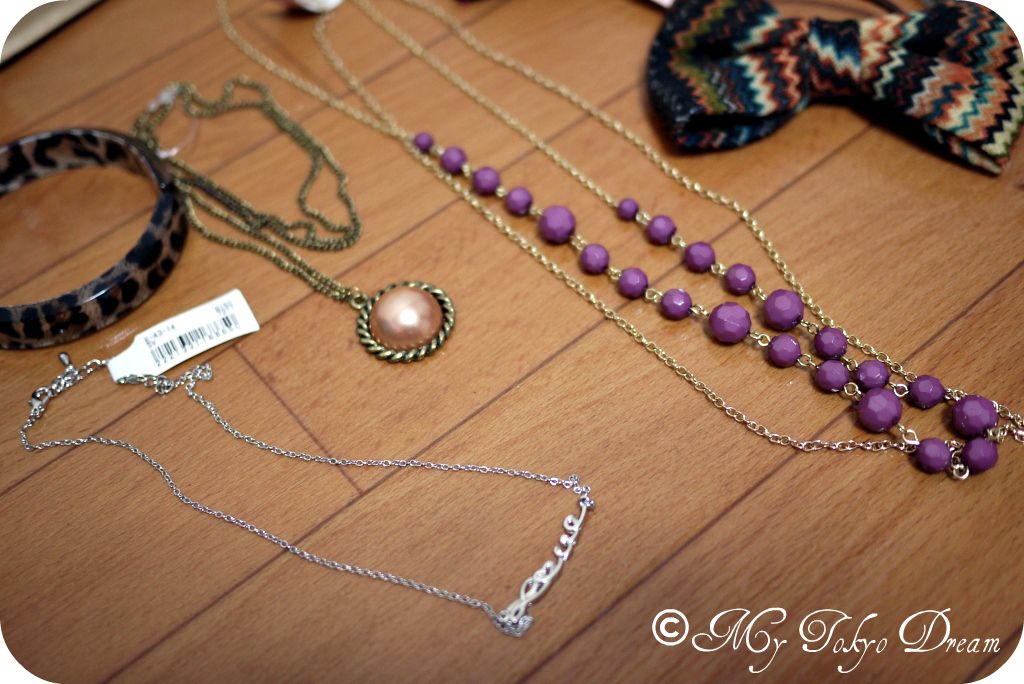 I love the necklaces! It's not really clear in this photo but the silver one says 'love'.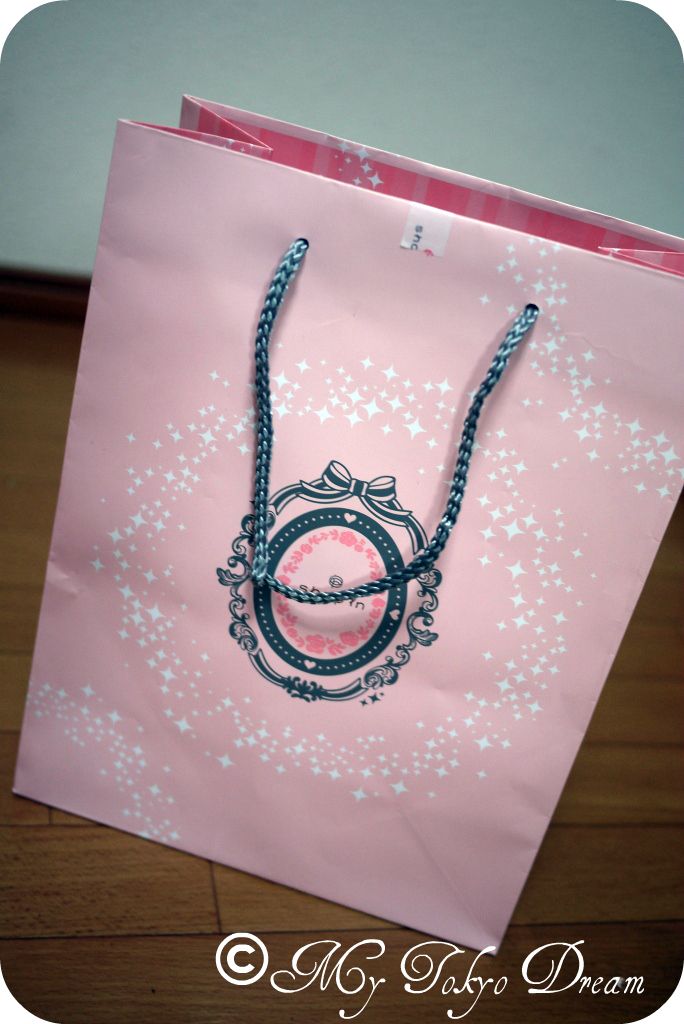 From Shop In.
1,000yen again!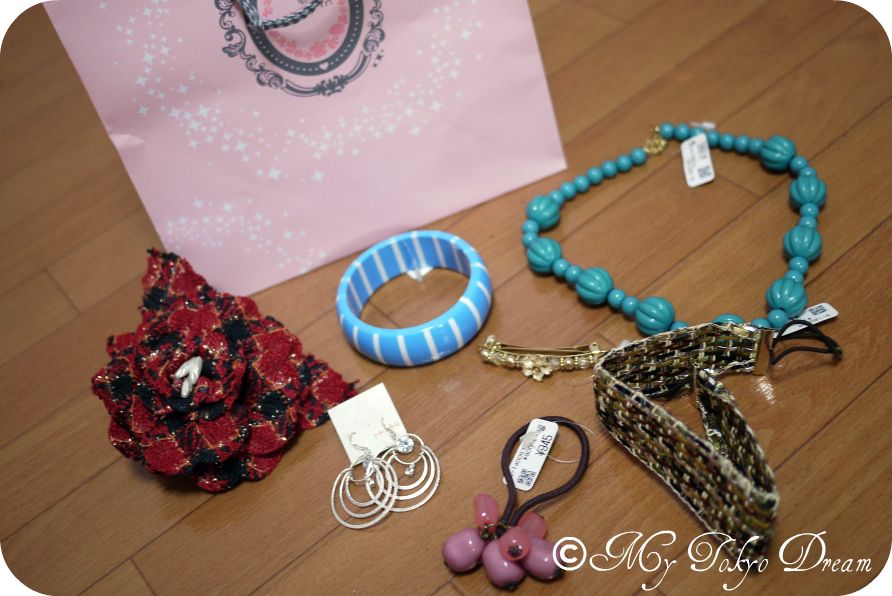 With accessories worth 15,000 (??), or so they claimed.
Loft also had 福袋s.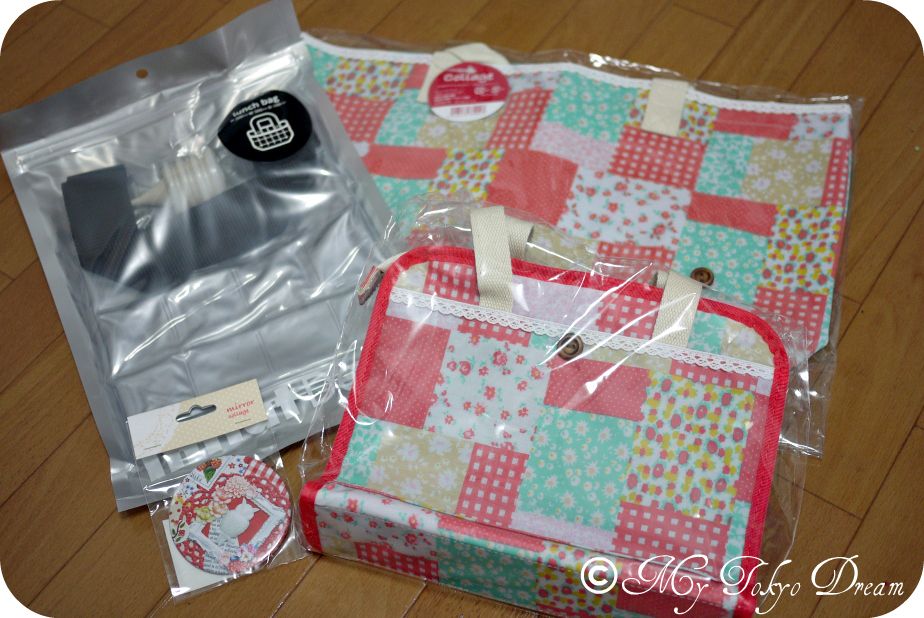 Tote bag, small bag-in-bag, inflatable (what?) lunch bag and a badge.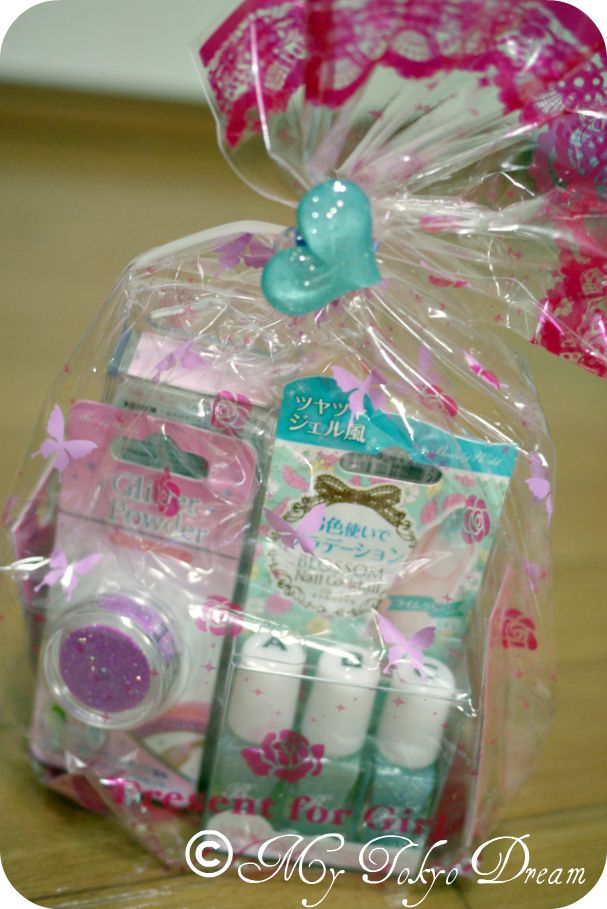 Nails stuff!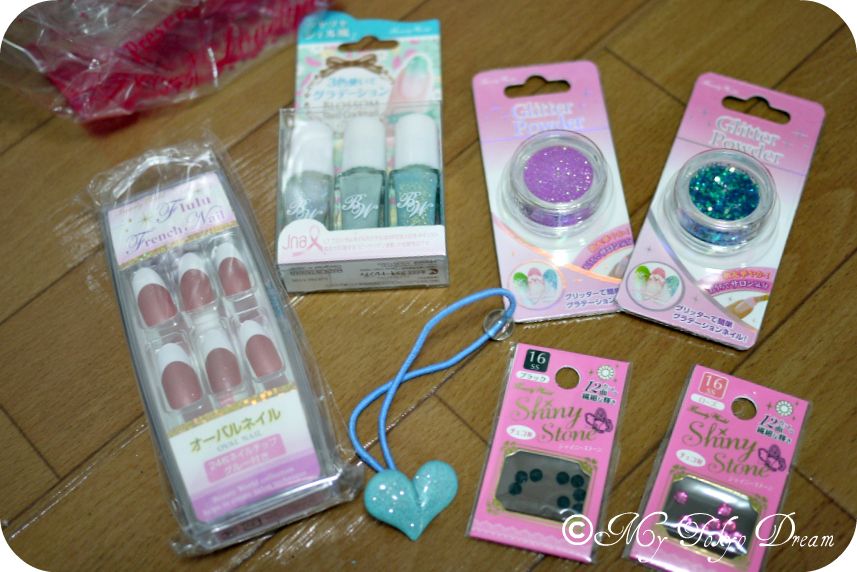 525yen with items worth 2,000yen!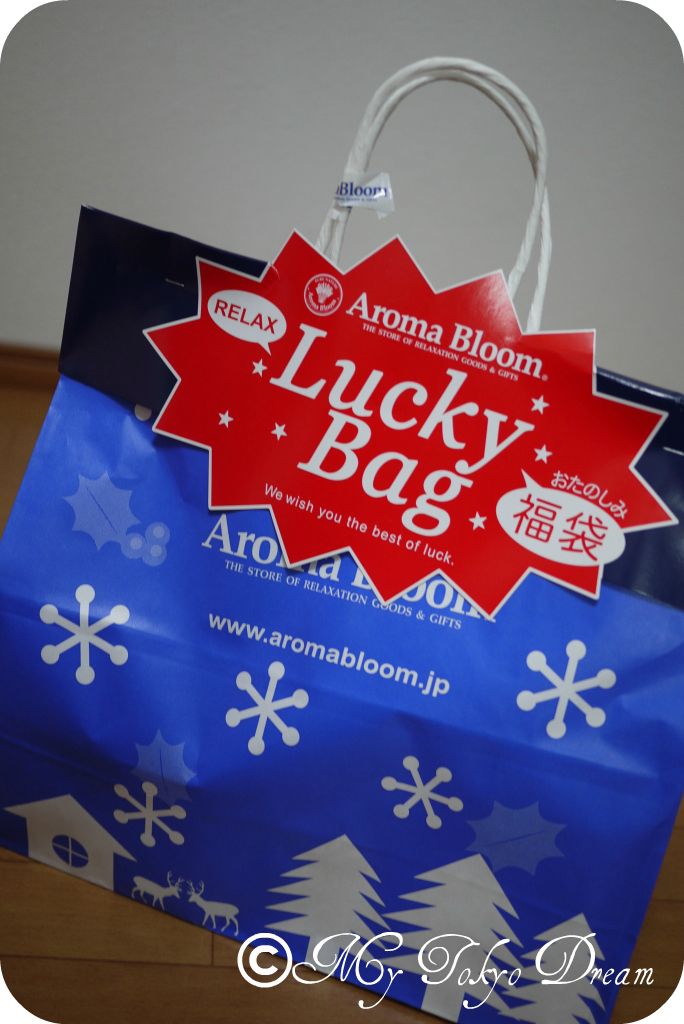 From Aroma Bloom.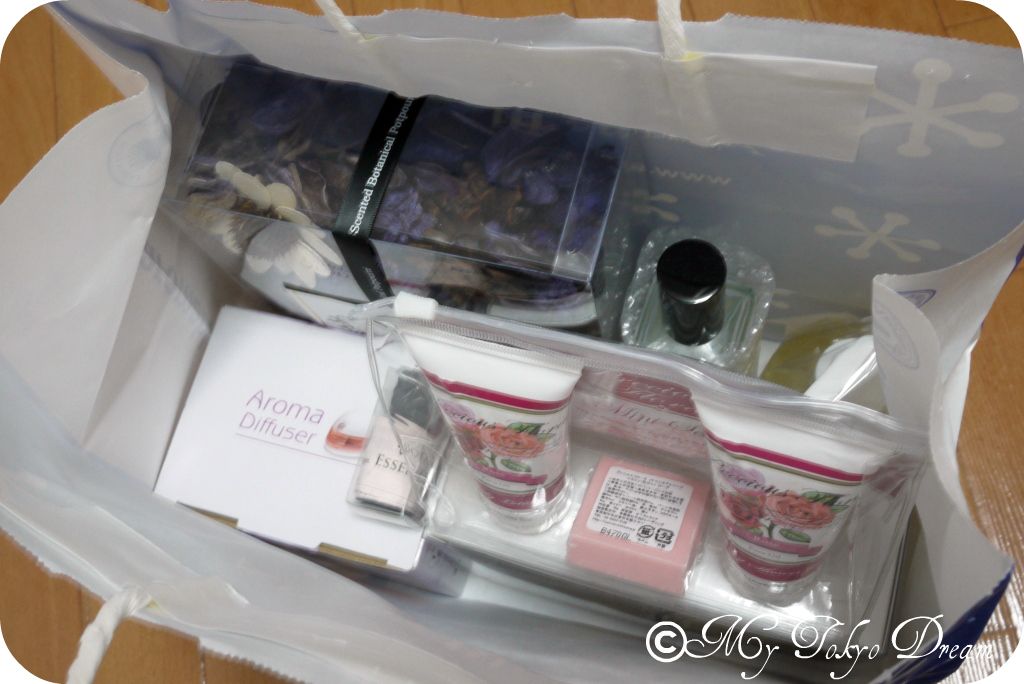 3,000yen of bath and aroma goods.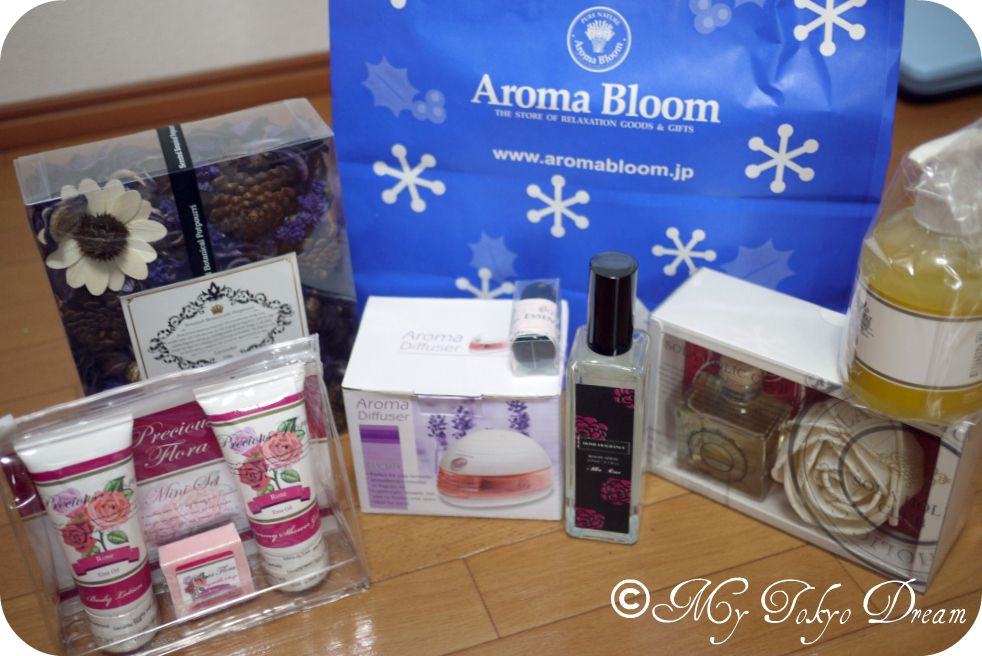 I think this is a really good one! Travel set of shower gel, soap and body lotion, aroma diffusers, room mist and potpourri. I can use all these! They make really nice gifts too!
Mister Donut 福袋, featuring Snoopy.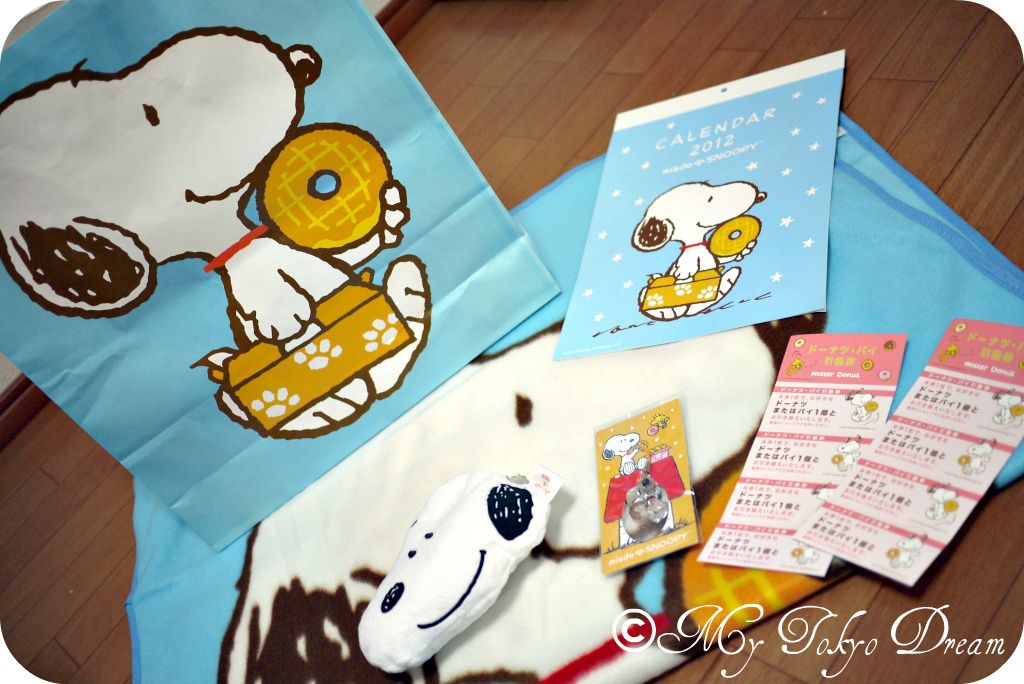 1,000yen for coupons for 8 donuts, strap, pouch, calendar and blanket.
Bought this for my friend.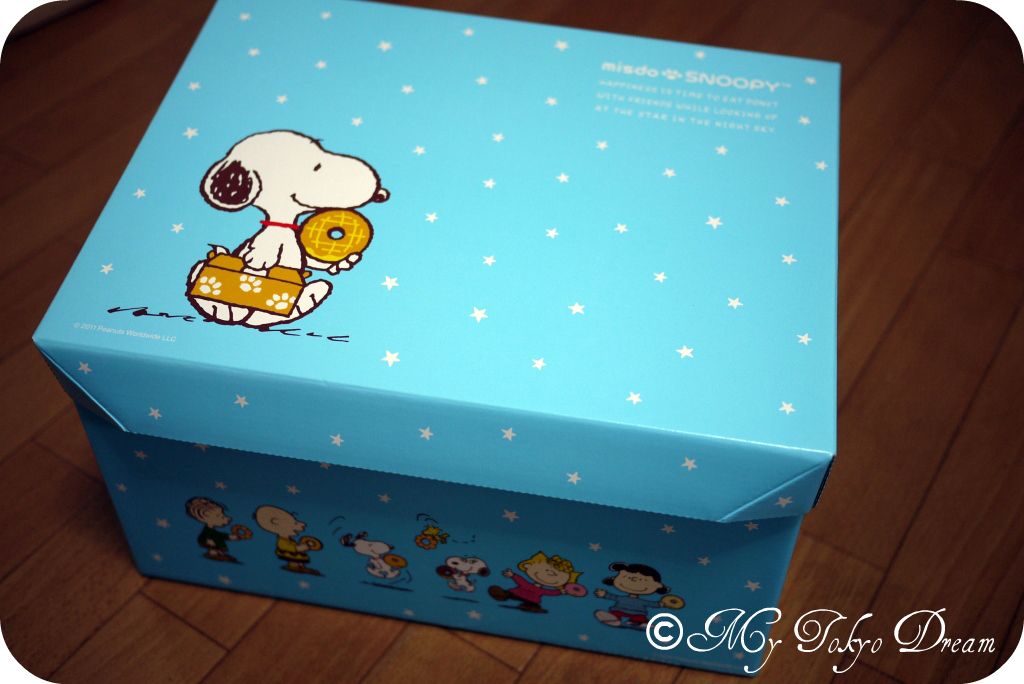 2,000yen.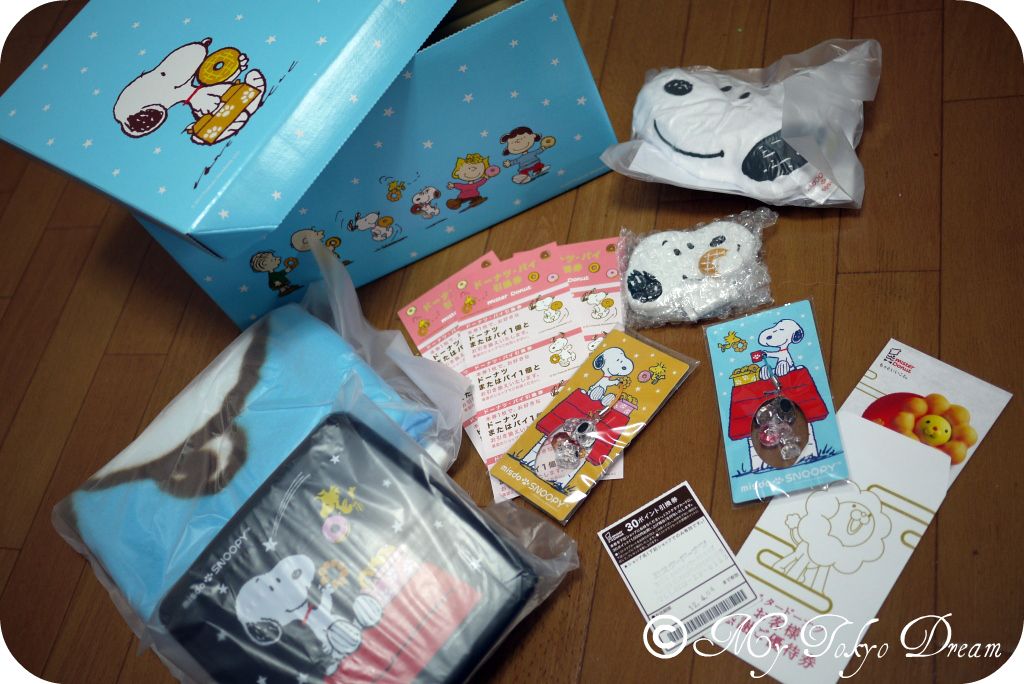 Almost the same items as the 1,000yen bag, except there are 16 donut coupons and also a nice container.
And the 福袋 that I saved for the last to open...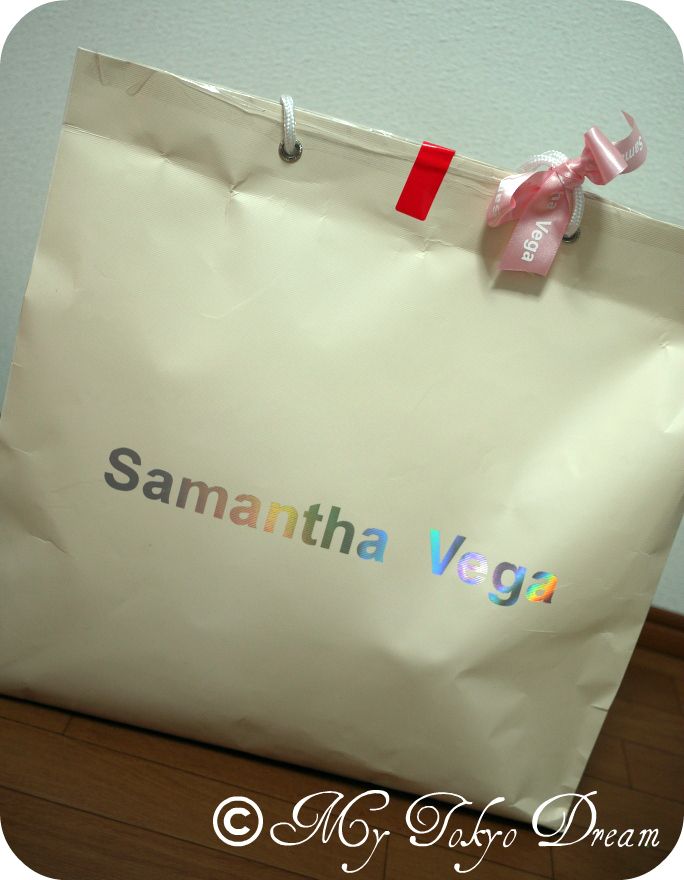 ...Samantha Vega bag!
Omgomgomg I was so excited!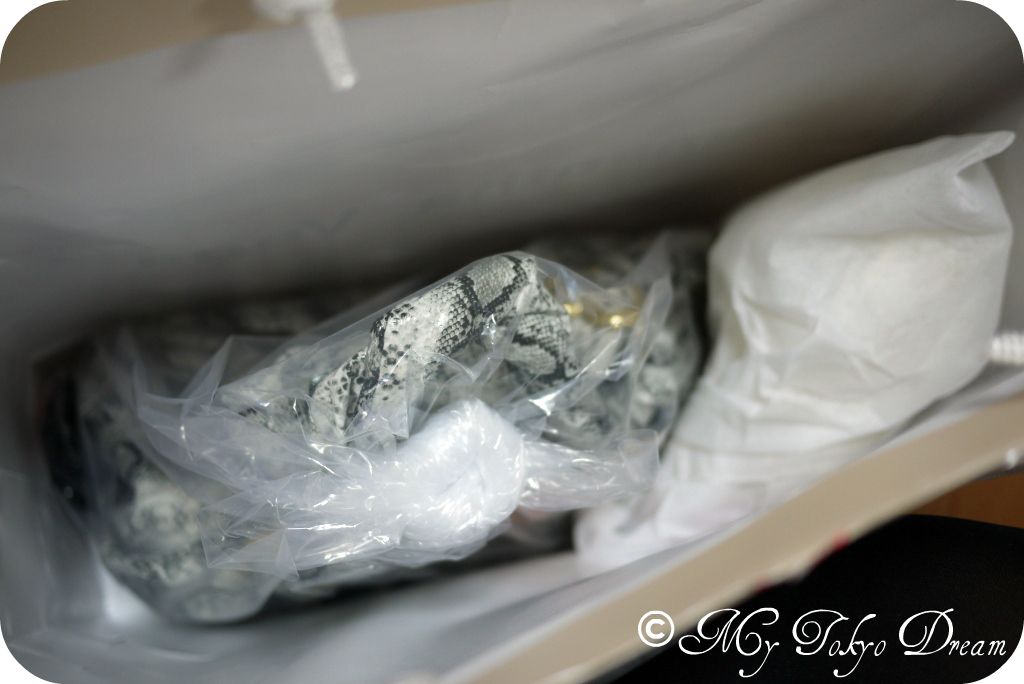 10,500yen, with items worth more than 30,000yen!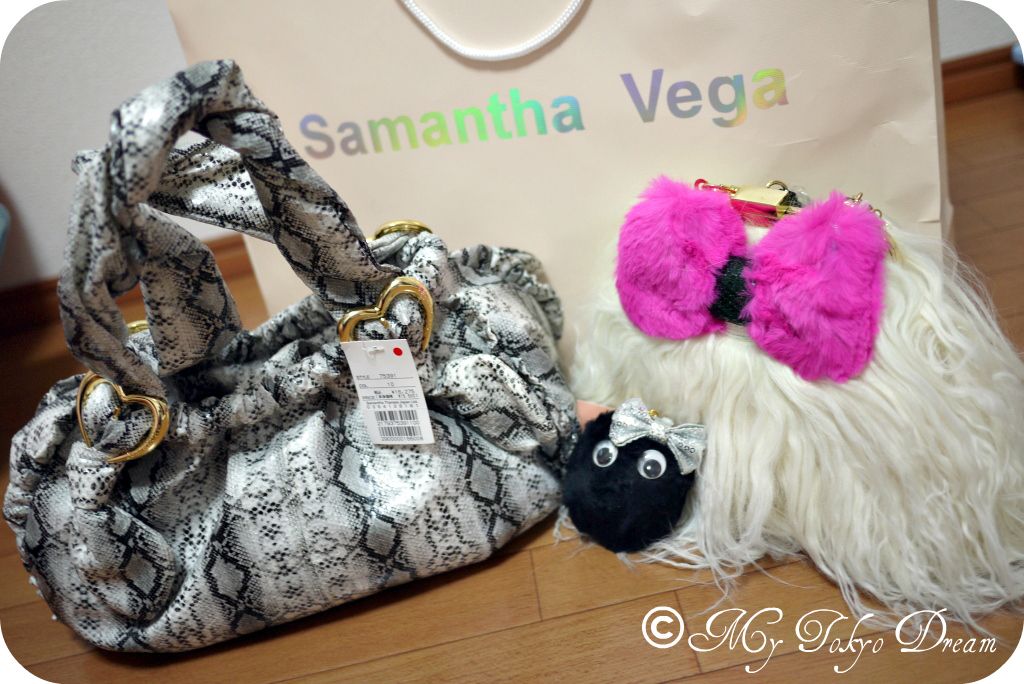 Erm...
I like the python-print bag (16,000yen) and I can see myself using it for a long time. But the furry bag is too crazy for me, unless I'm dressing to look like Lady Gaga for Halloween. The original price is 26,000yen! I will try to sell it at a second hand store. And the little black charm with eyes cost 3,000yen. Ok pretty cute, I guess I can use it. But overall, still quite a disappointment...
...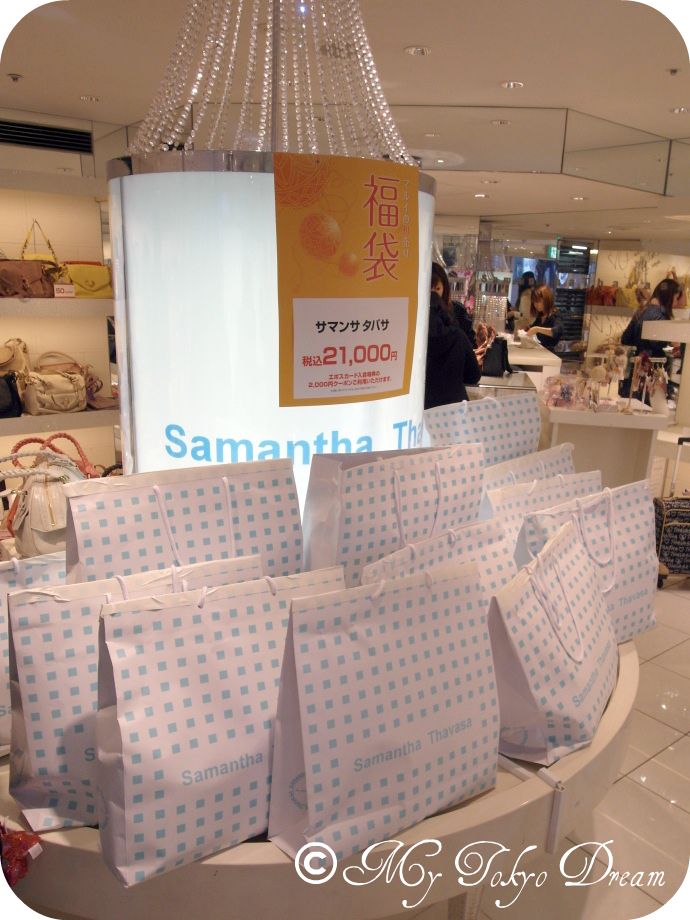 Samantha Thavasa 福袋 costs 21,000yen and includes 1 bag and 2 small items. I decided it was out of my budget.
But I did buy myself a wallet at 50% off!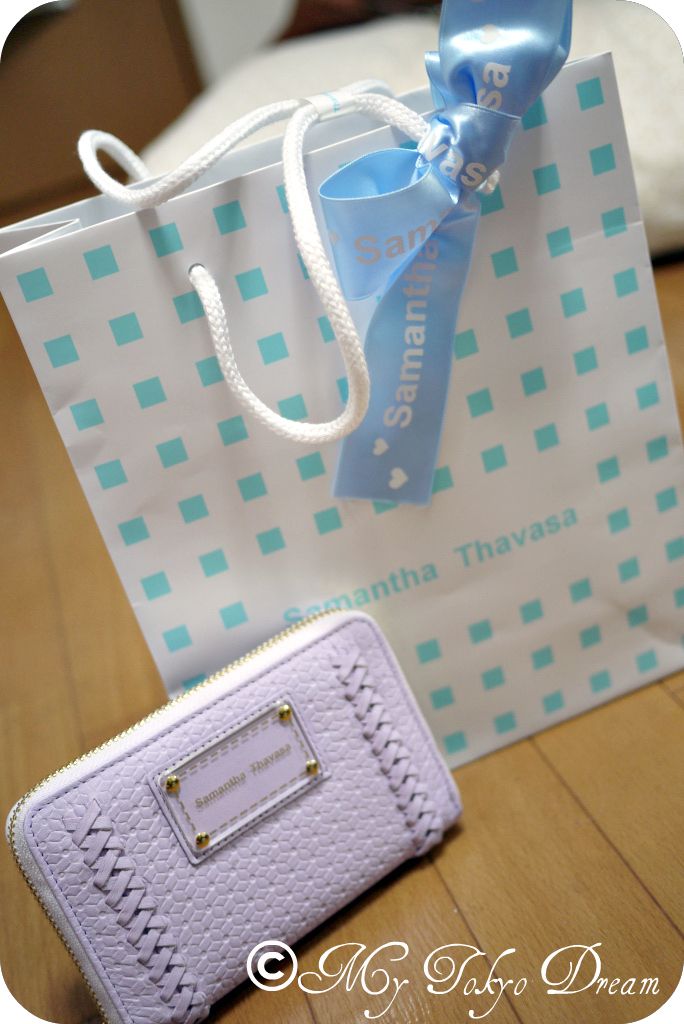 Tada!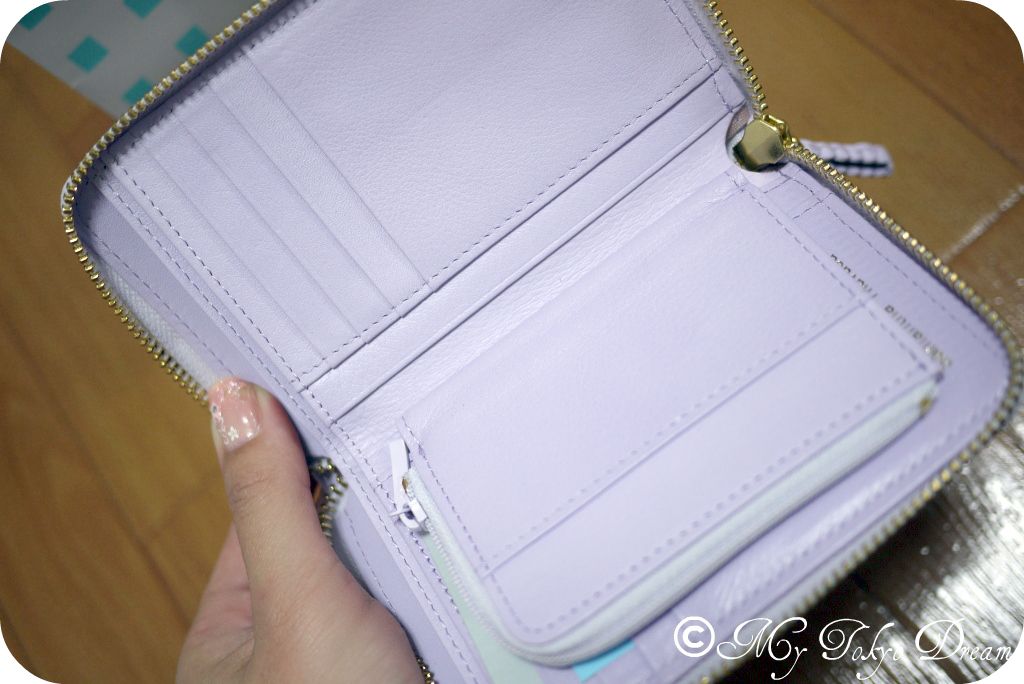 Love the lavender! And I got a birthday gift for my Shanghai friend Q!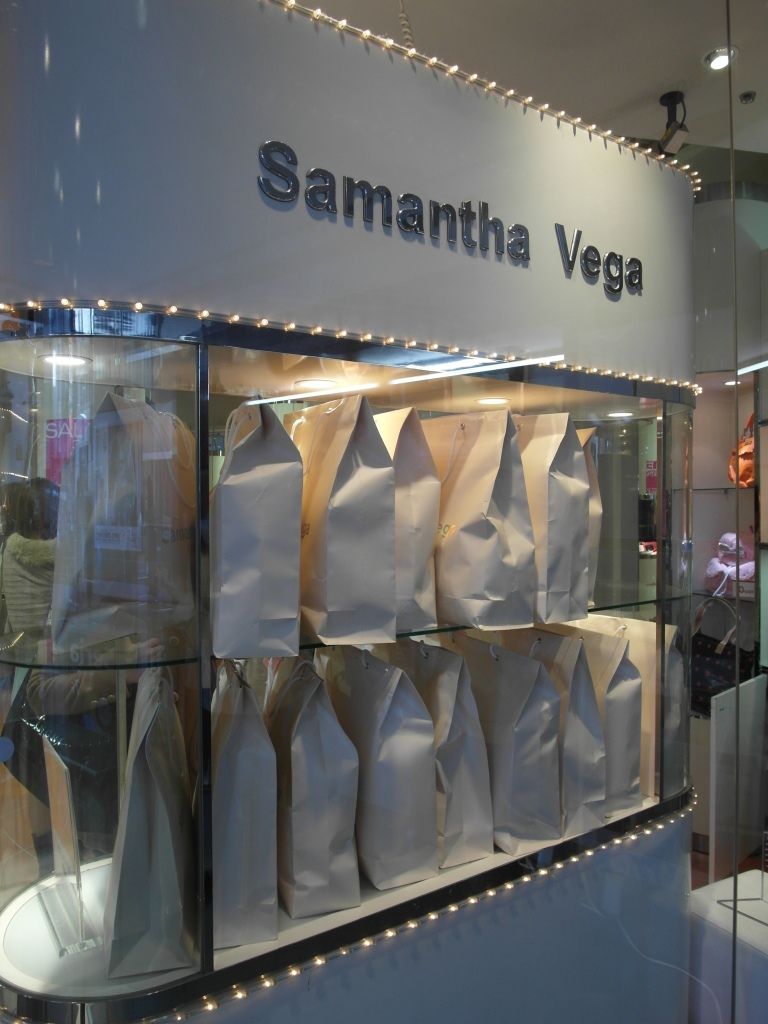 I wished I had pick up a different bag at Samantha Vega...
More photos I took today.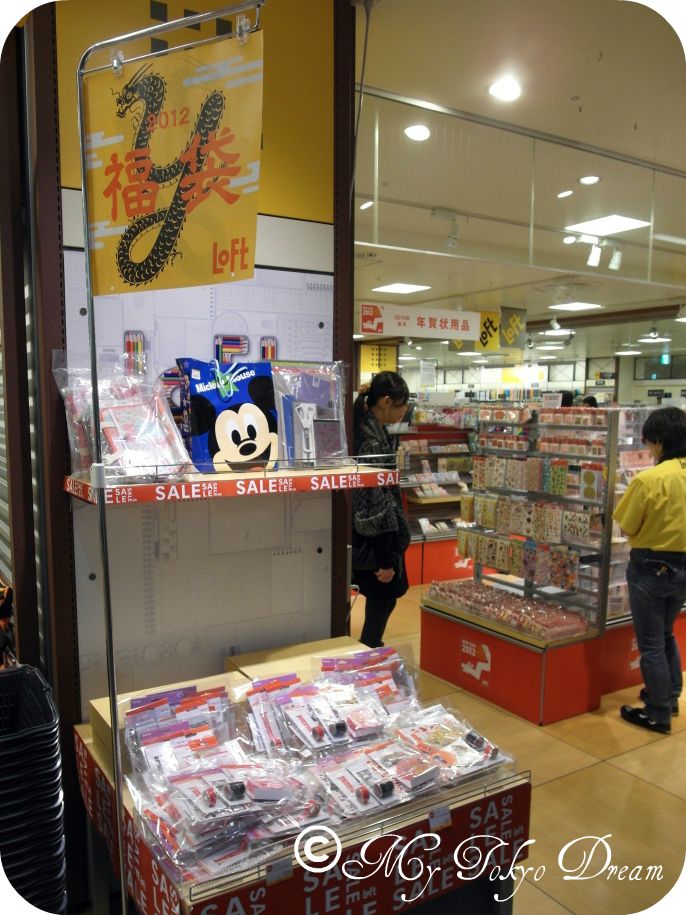 Loft bags.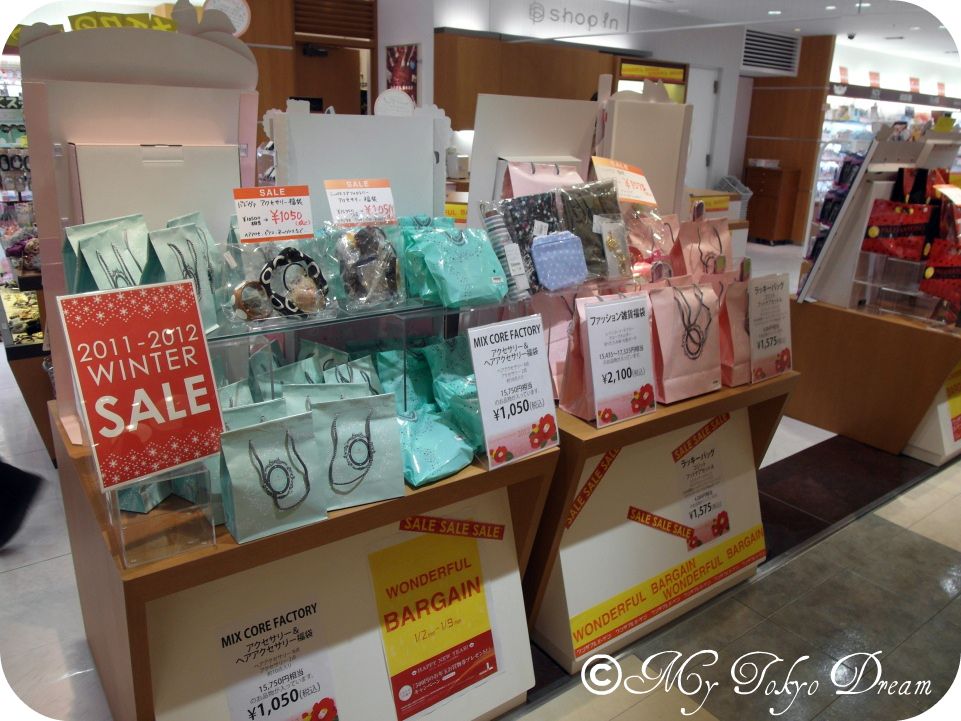 Cosmetics 福袋s.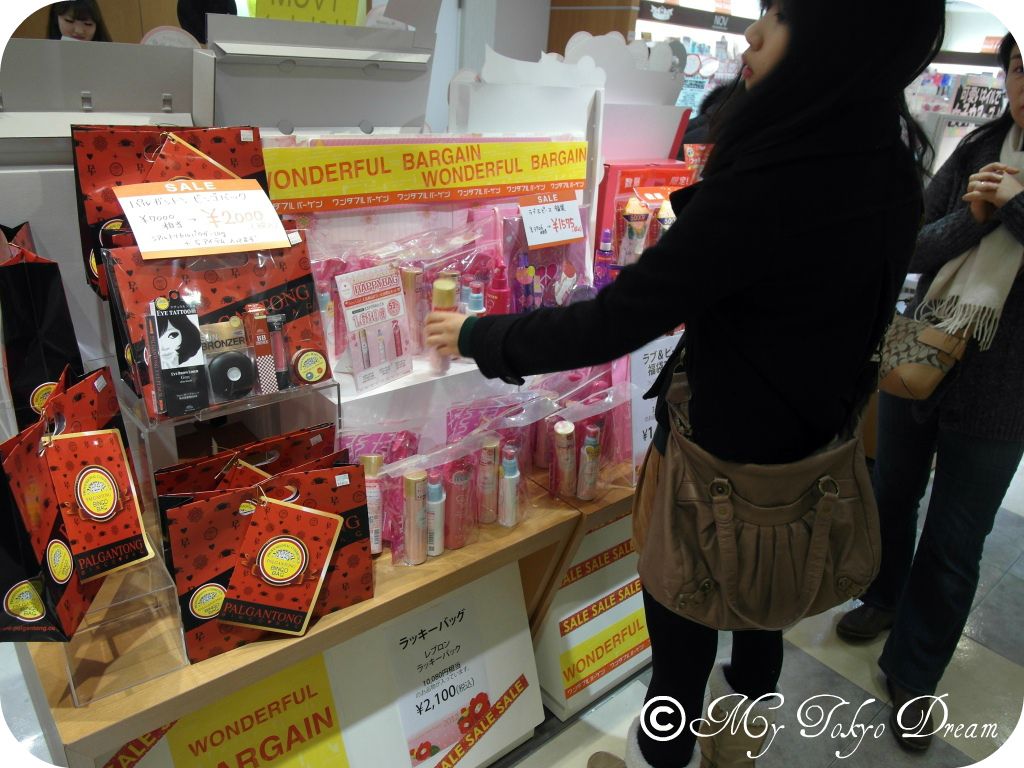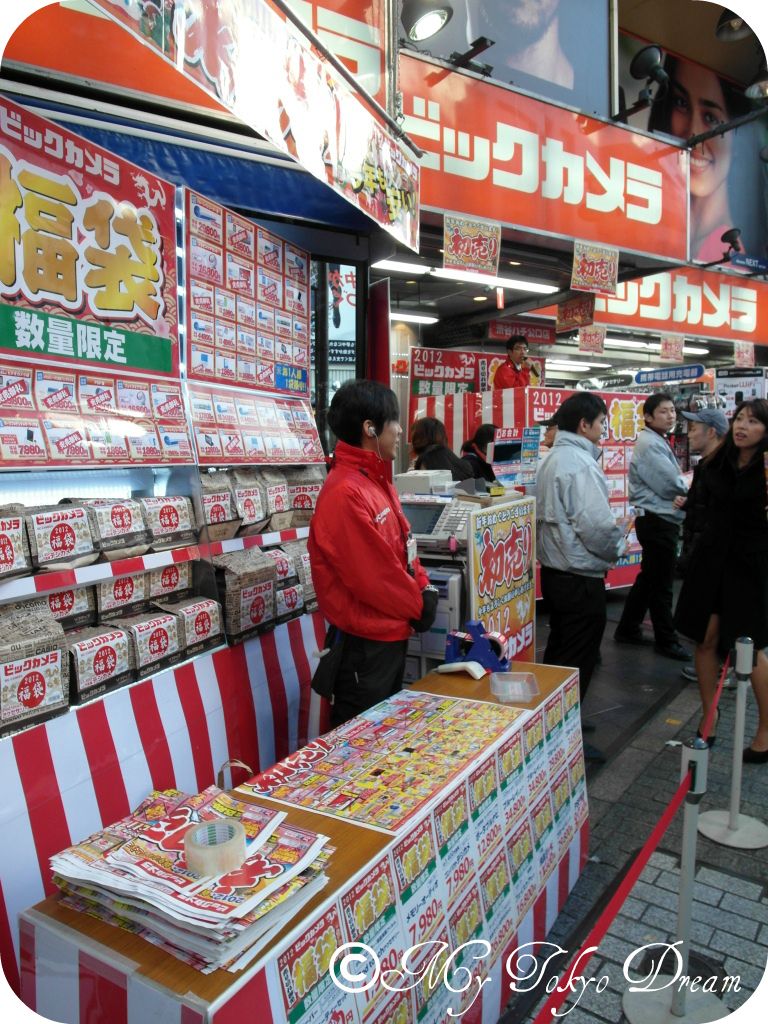 福袋s with electronic items at Bic Camera.
And what are these?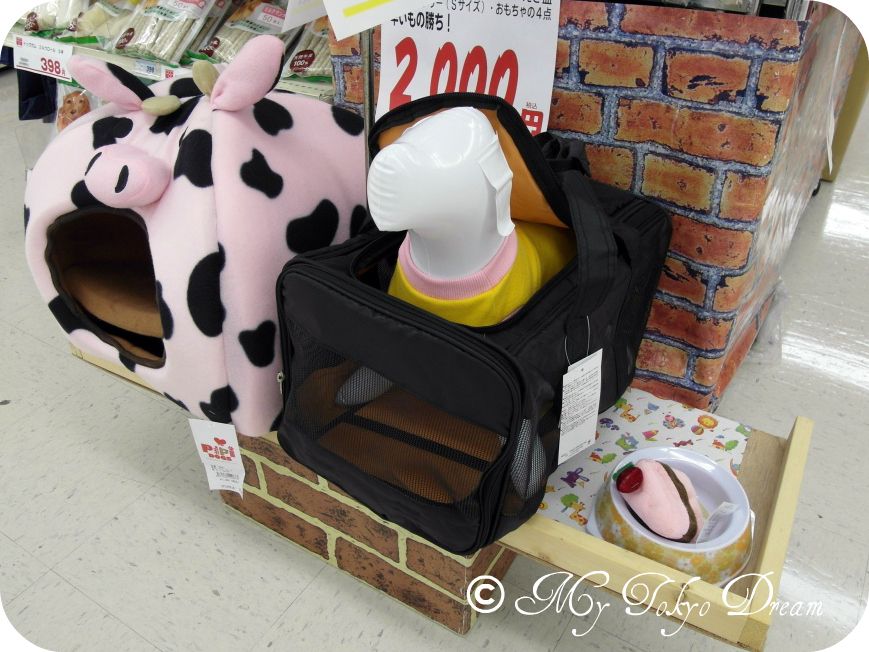 福袋 for pets! Includes a carrier, cosy cot, toy and feeding dish! 2,000yen!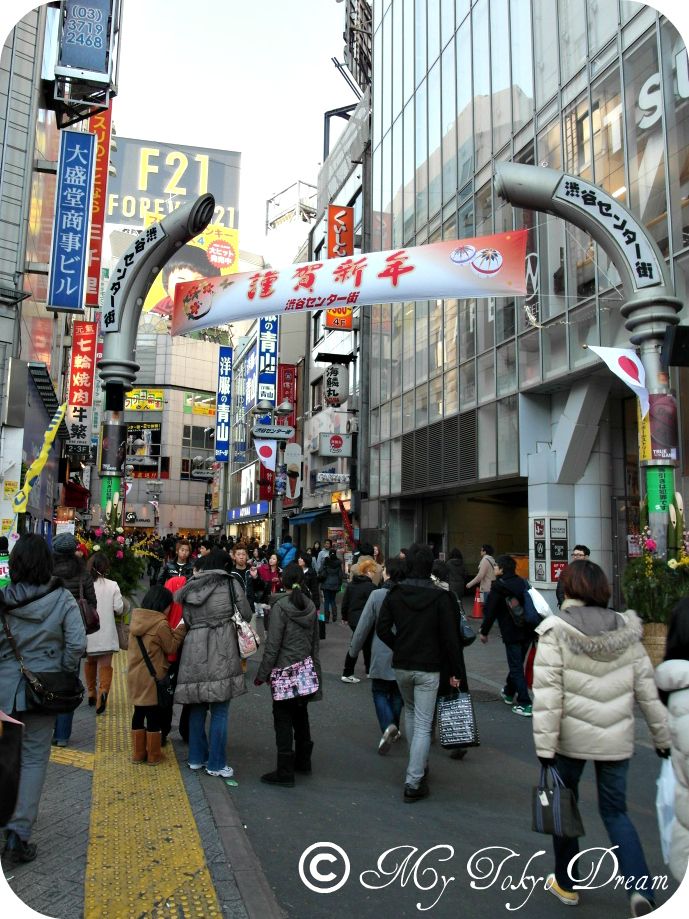 Shibuya.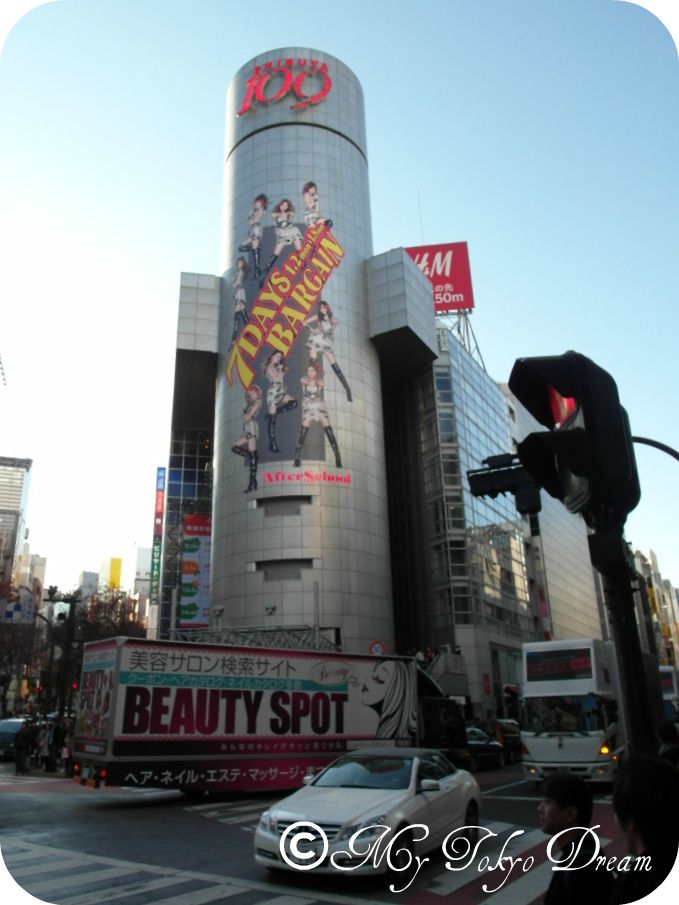 Wanted to check out the annual 7-days bargain at Shibuya 109.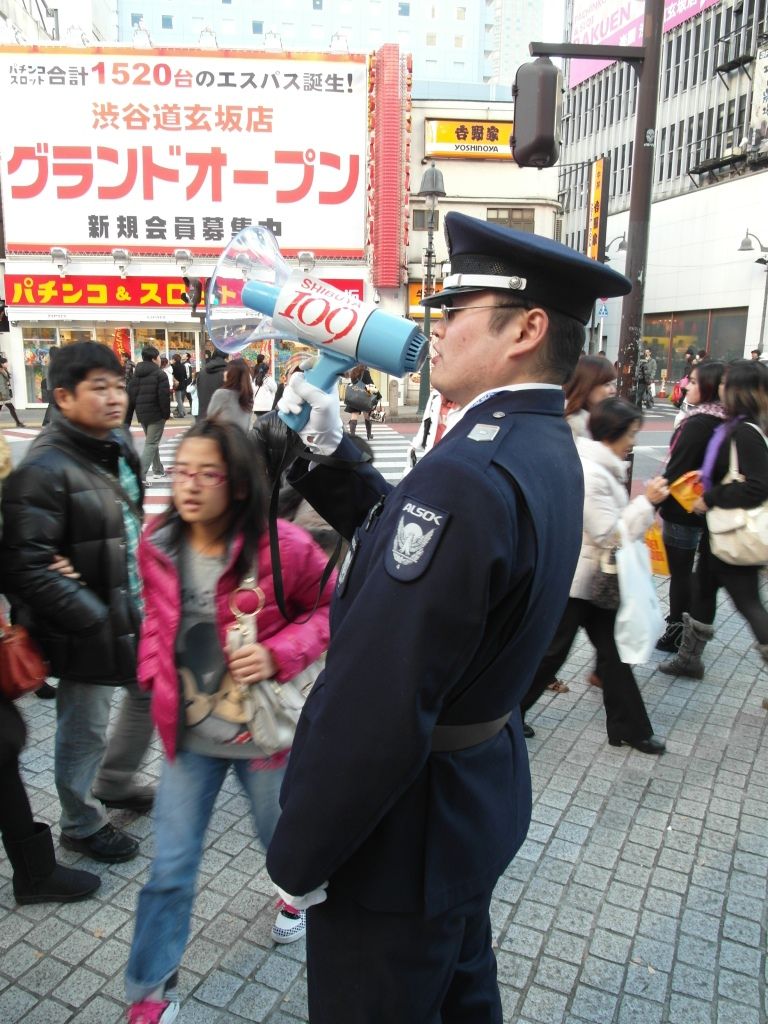 There were security guards everywhere. Look at this one with a cool 109 loudspeaker.
We were directed to the basement and I expected a long queue....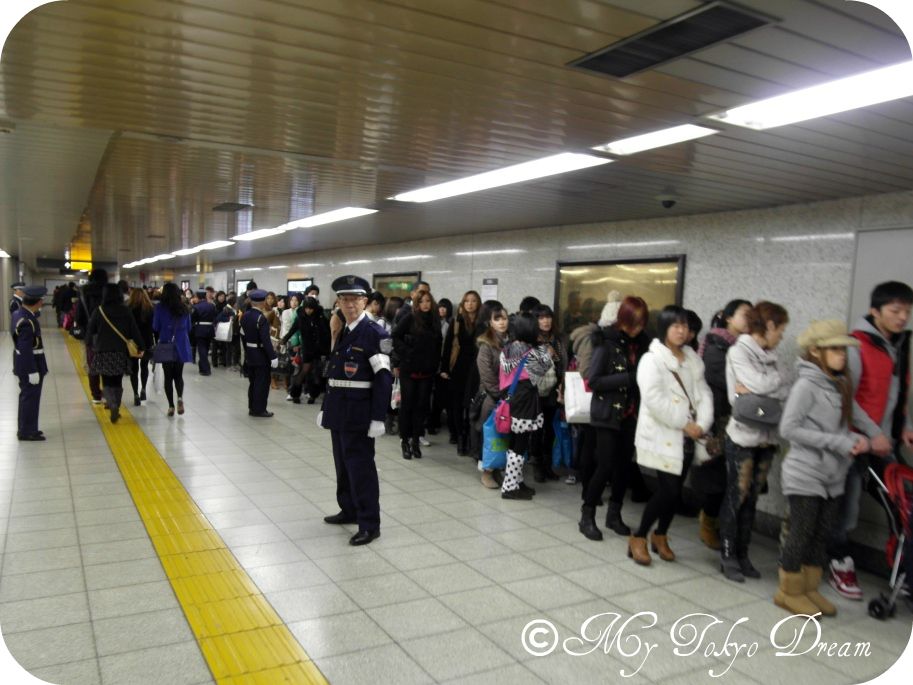 ....but I didn't expect the queue to be this crazy.
All these people waiting to just enter Shibuya 109!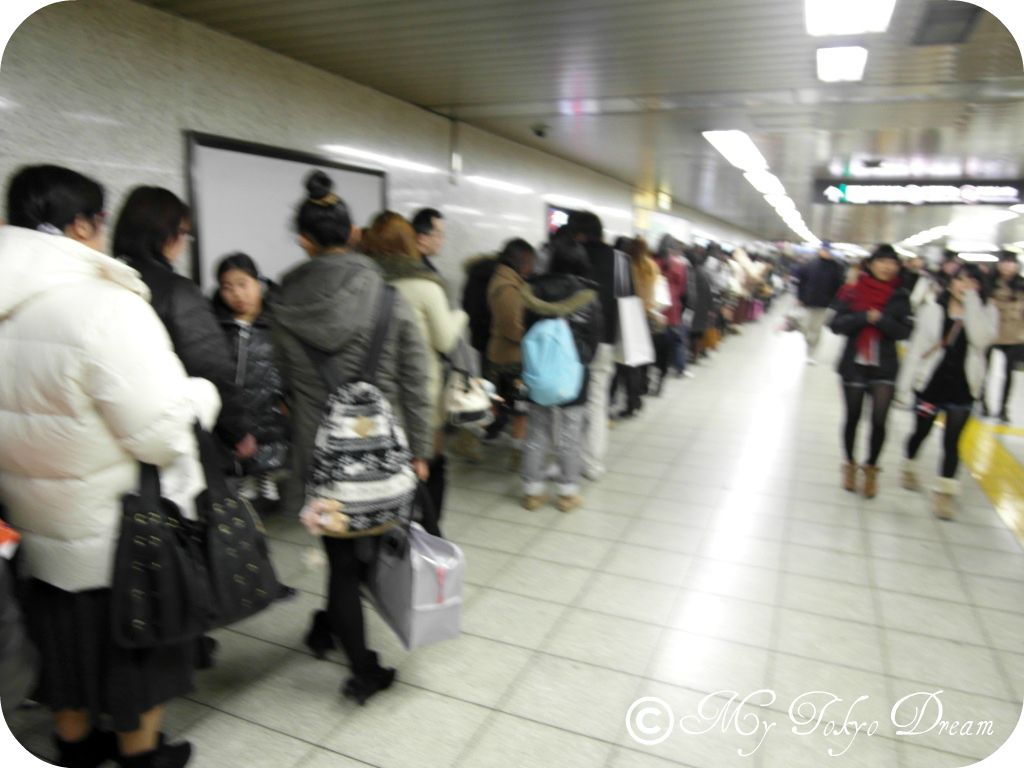 The queue extended all the way to the underground pass!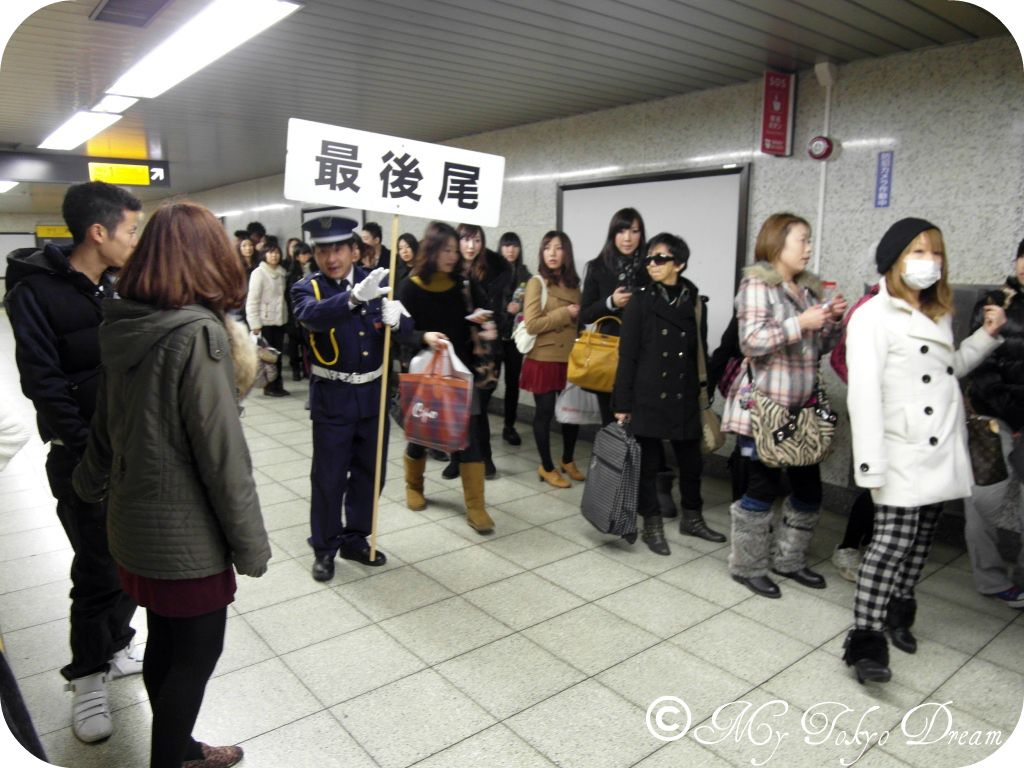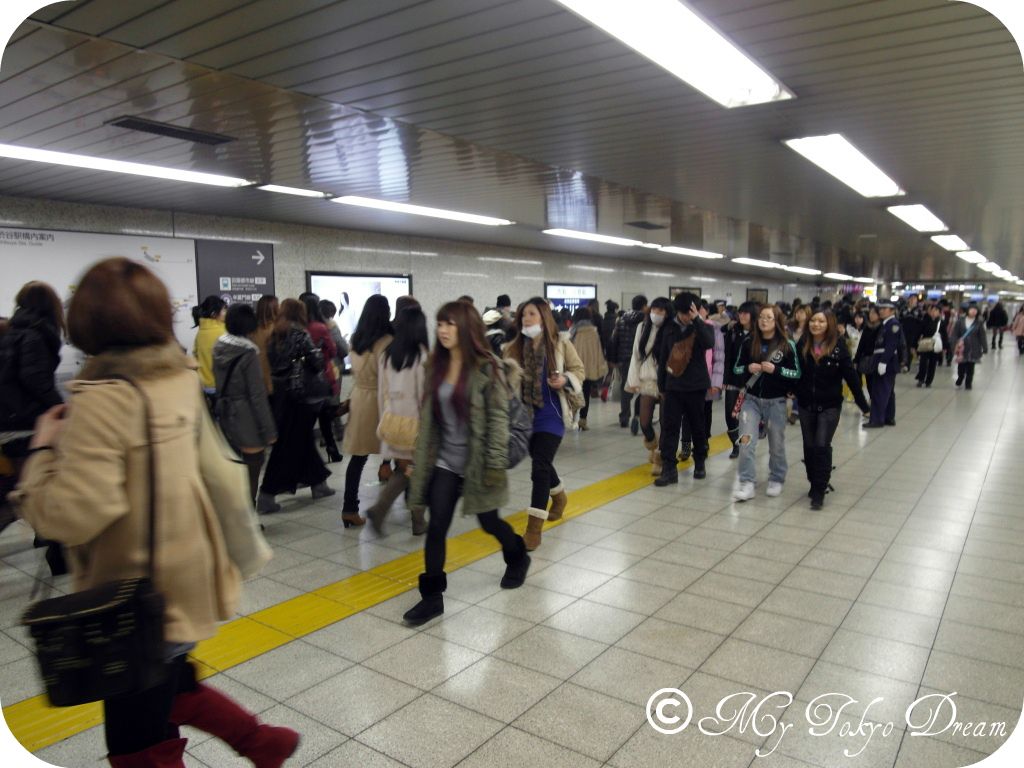 I stood in the queue for 1 minute and then I chickened out! Will be back on Wednesday!
There were definitely
hits and misses
in my purchases but I had fun participating in this unique Japanese new year activity!