I had an awesome countdown with my Korean friends at Asakusa Kaminarimon and it was crazily packed! More photos later!
It is the year of the Dragon and it's going to be a fantastic year for my Chinese zodiac (which I won't tell cos that will give my age away). But it is not the new year yet according to the Chinese calendar, not till 23rd January.
I'm heading out soon to visit my host family, so meanwhile...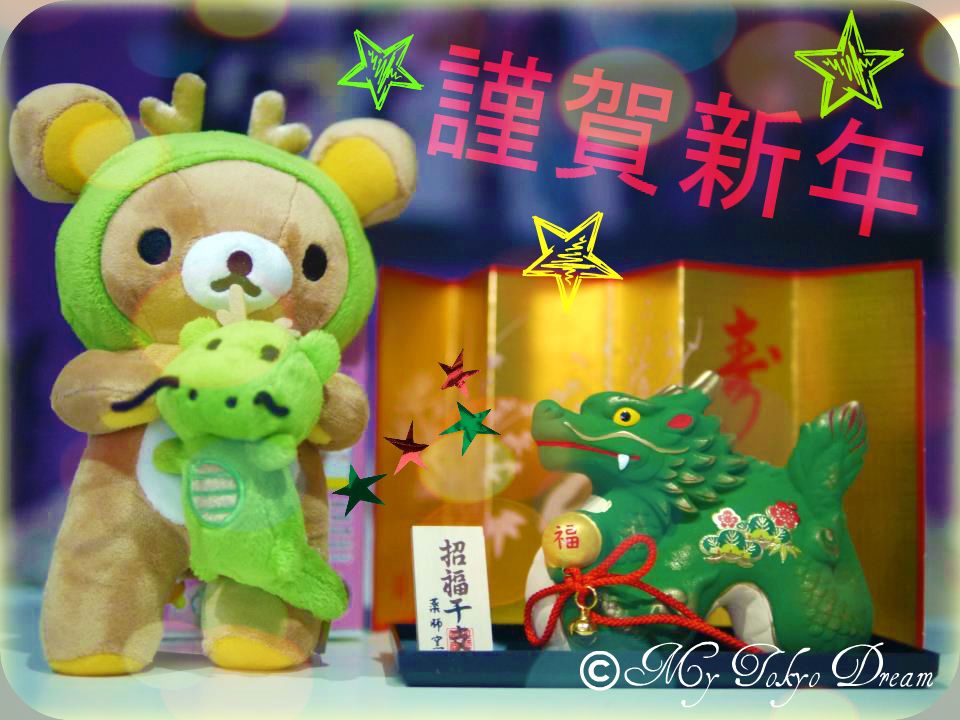 Limited Rilakkuma plushie holding a cute little dragon! It's all sold out by mid-December!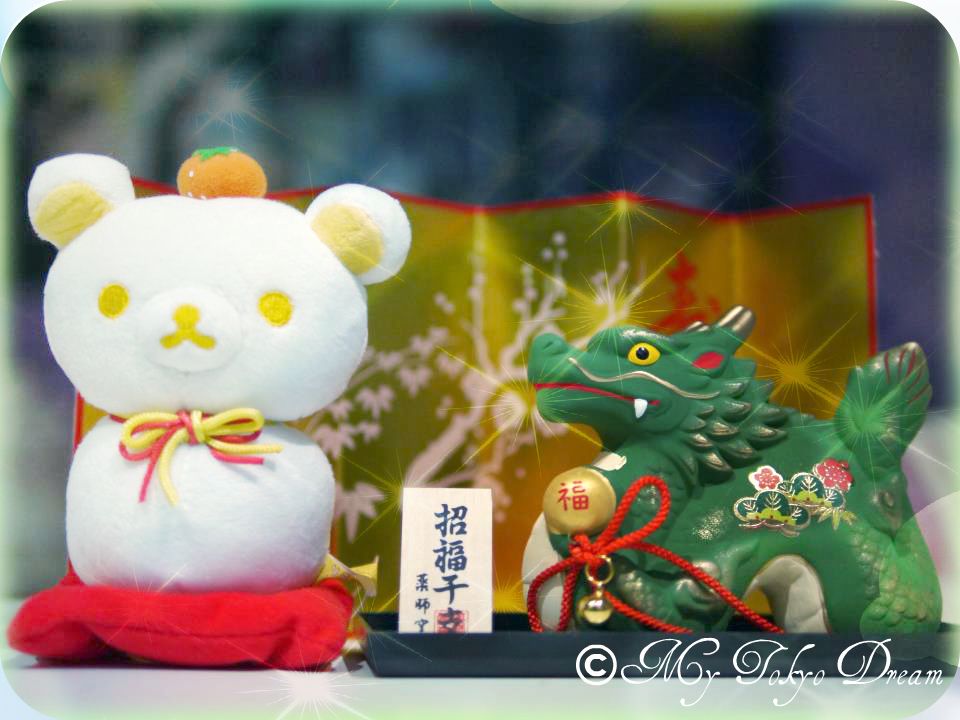 And a Rilakkuma kagamimochi!