Greetings loved ones!
How has Monday been for you? I hope it wasn't too
blue!
I haven't had a case of the

Monday Blues

ever since I arrived in Tokyo. I'm looking forward to go to class everyday to meet my friends and learn new things! Campus life is good and I'm so glad that I can be a carefree student again.
Here's a long (but easy to write) post. Me and the Mister love going to amusement parks. To be honest, both of us are wimps who dare not go on thrilling rides. Once or twice when I was coerced into going on those rides by my peers, I always felt so DOOMED, like I was going to die on the ride from a heart attack or get flung off or get decapitated as the roller coaster goes into the tunnel.
My dad always say, 'Do not take risks.' and I cannot agree more. I learnt my lessons through painful ways (age 4: stitches on my eyebrow, age 11: smashed 4 front teeth, age 19, broken collar bone), and we can never be too careful.
Don't let a day of fun become a life of regret.
Enough ranting! Pic spam!
First I have to rave about this bento from Heart In konbini.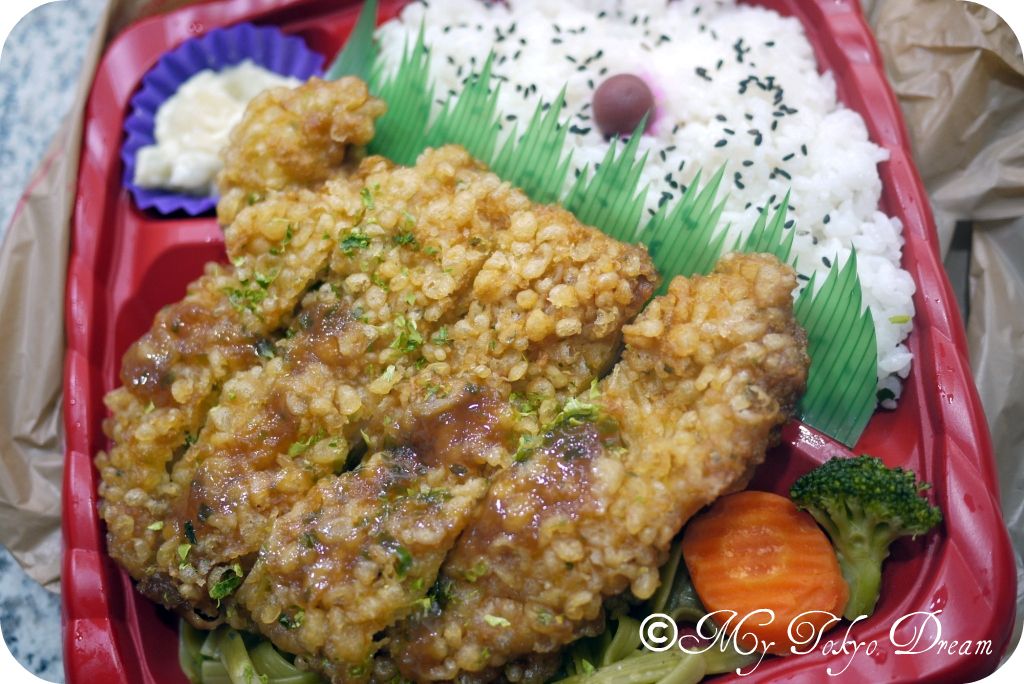 In our short 2 nights stay in Osaka, we ate this FOUR times! Cheap and good! Look at the serving of those chicken! 390yen!
The Mister eating in the station like some homeless man.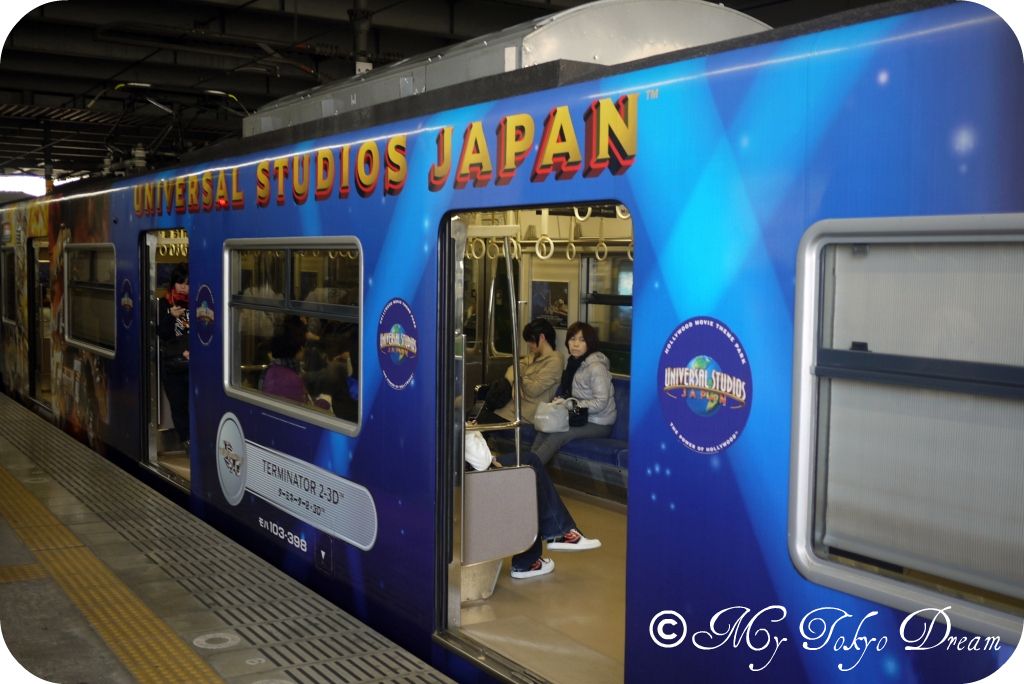 Only a few stops away from our hotel.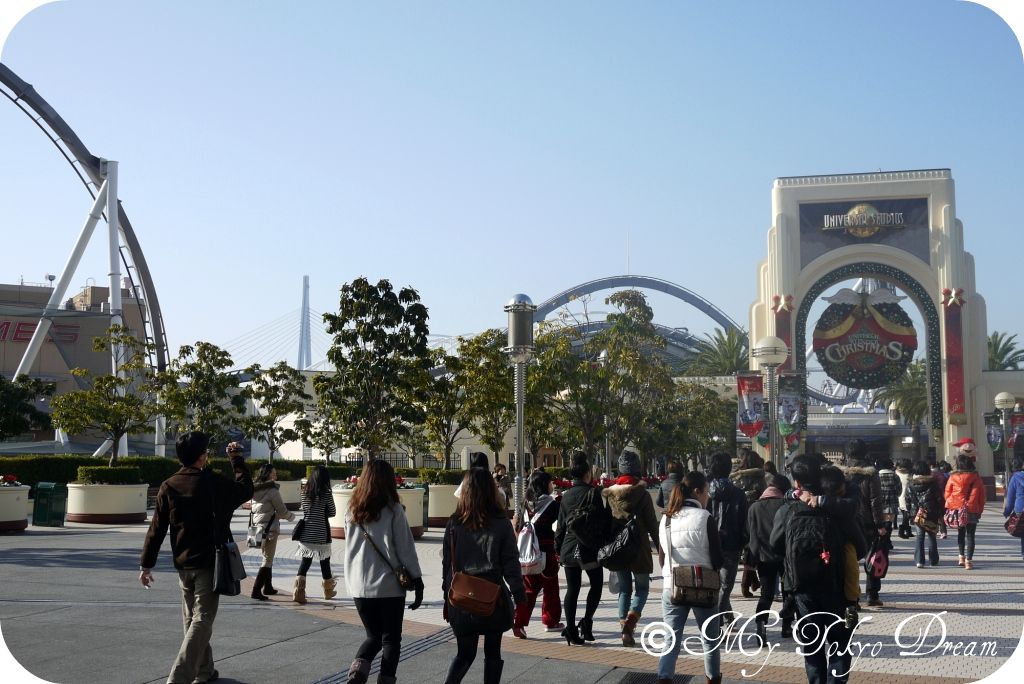 We're here!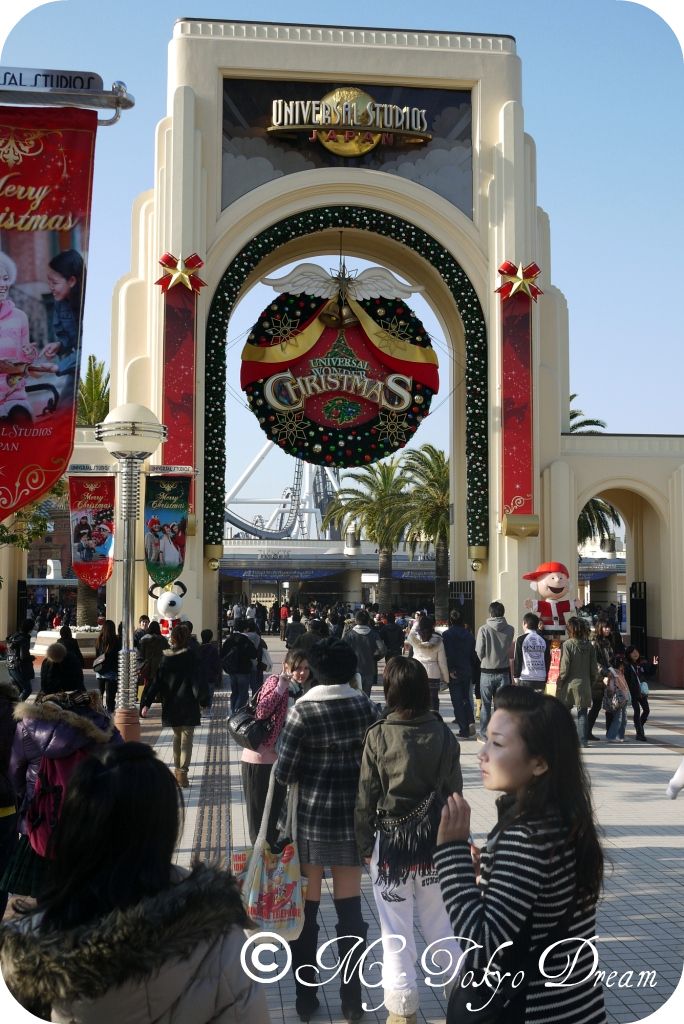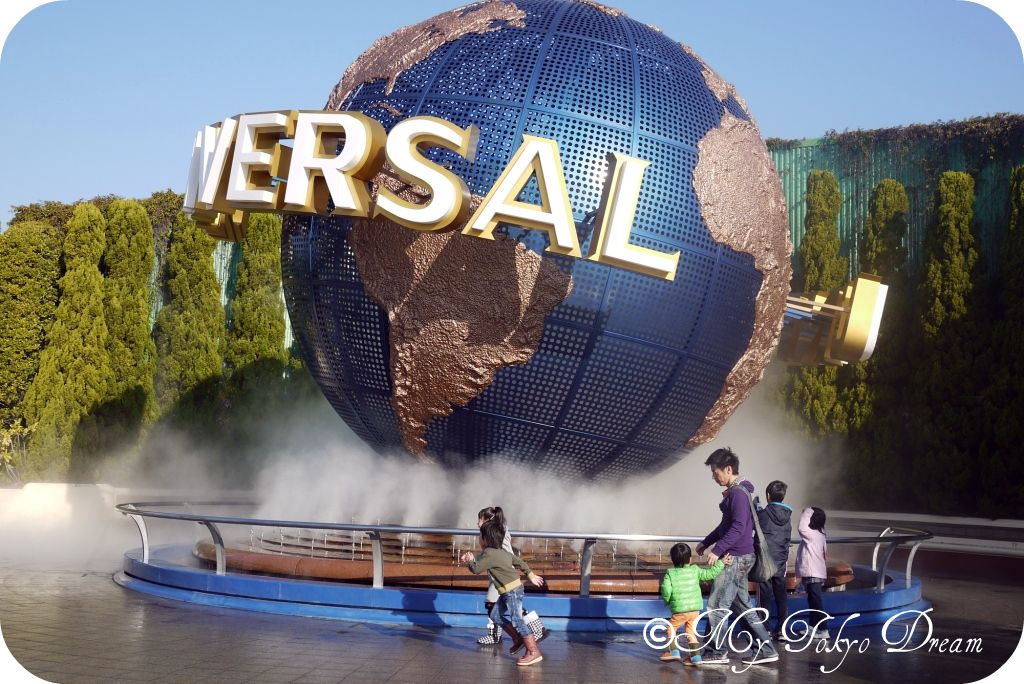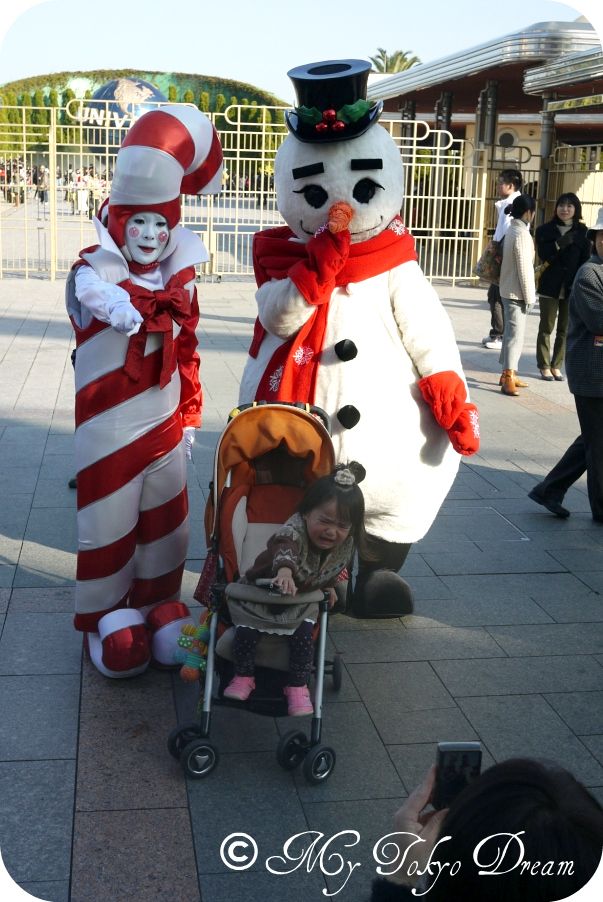 Some parents love to traumatise their kids.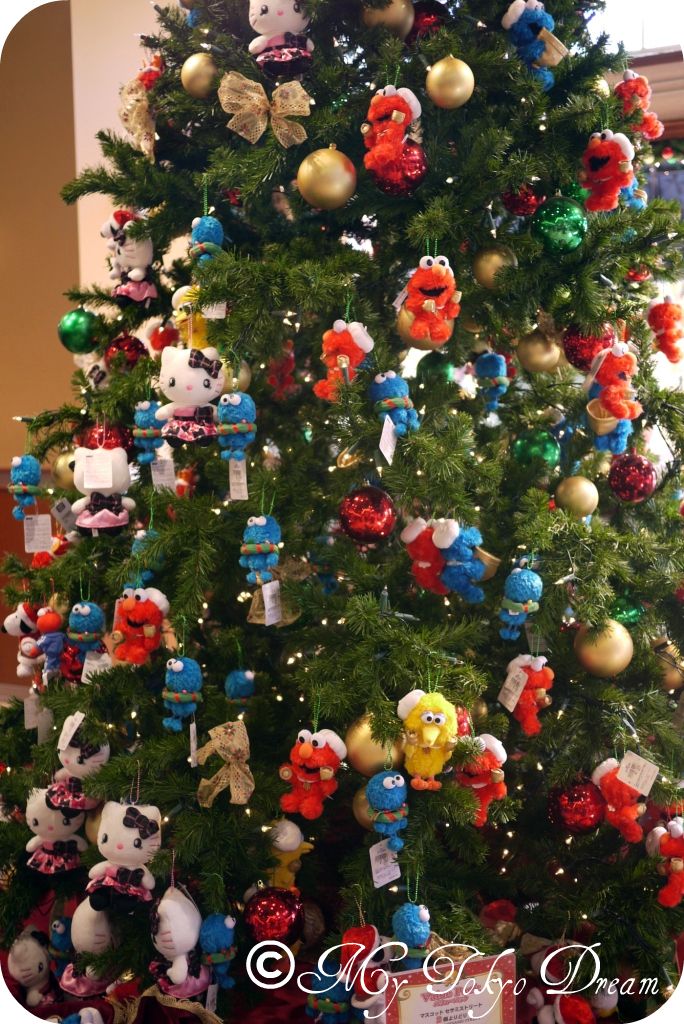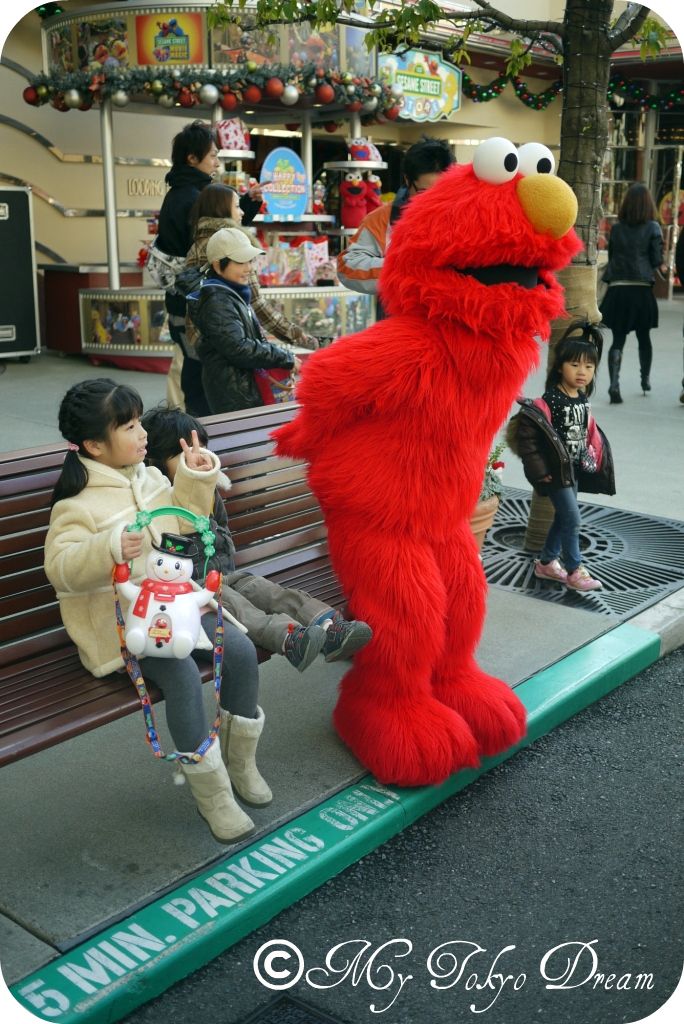 Why is Elmo looking as though he is trying to squeeze out a fart in the kid's face?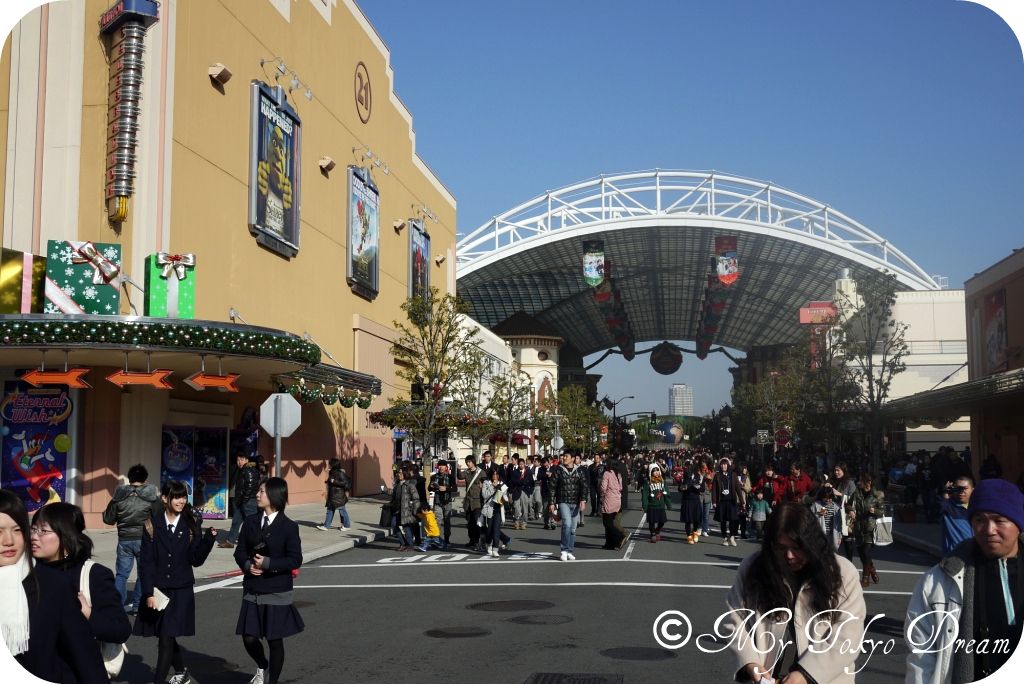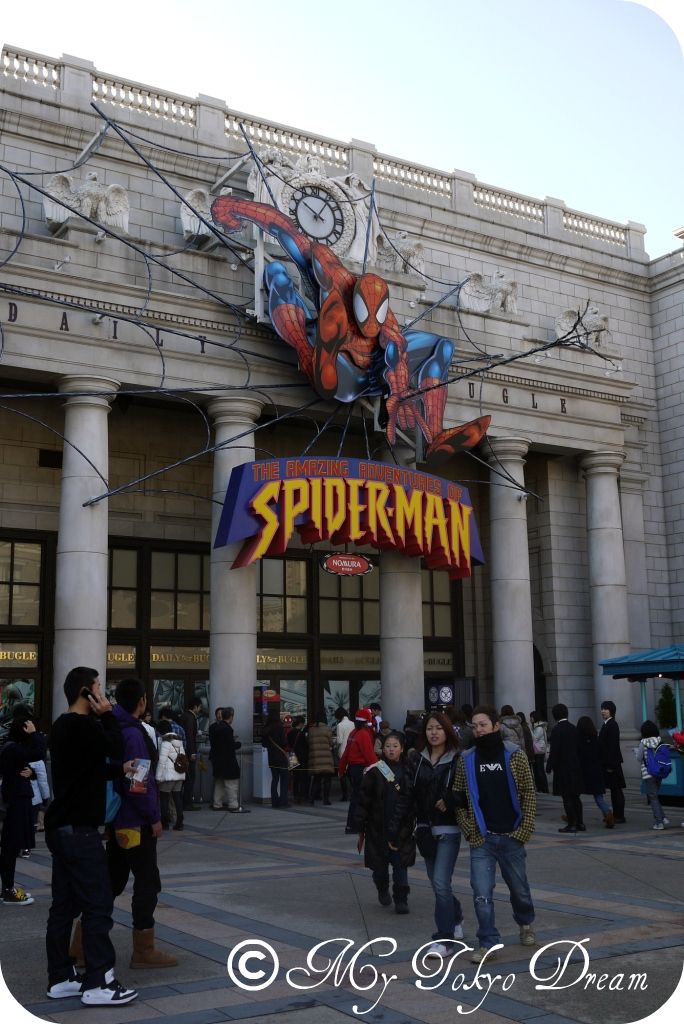 The Spiderman ride was fun! Fully simulated! Haha!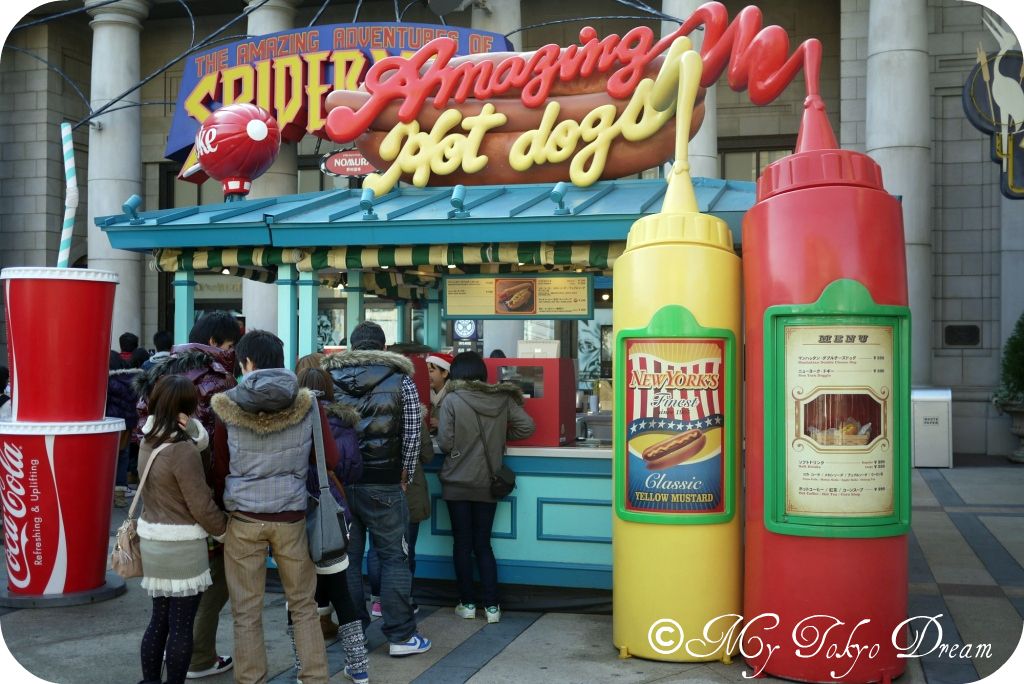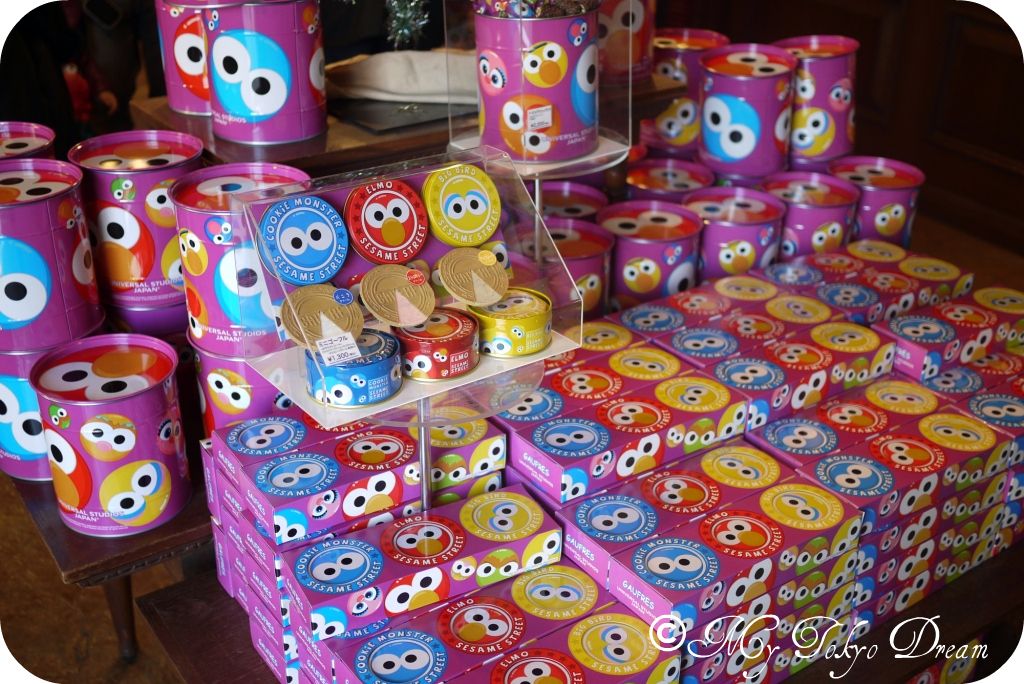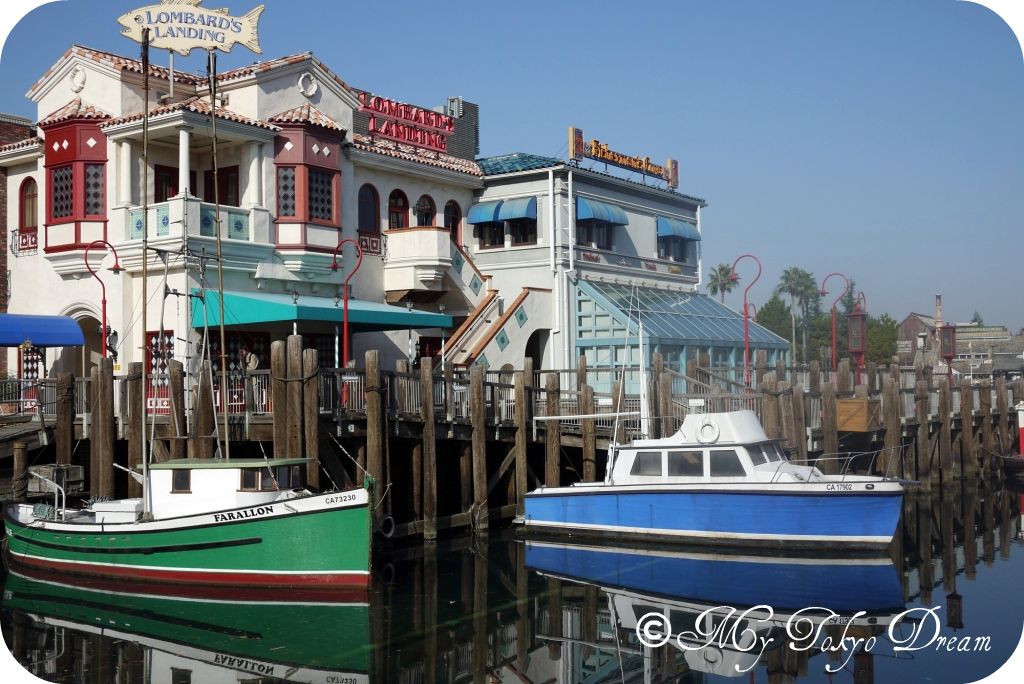 Replica of USA's Fisherman Wharf.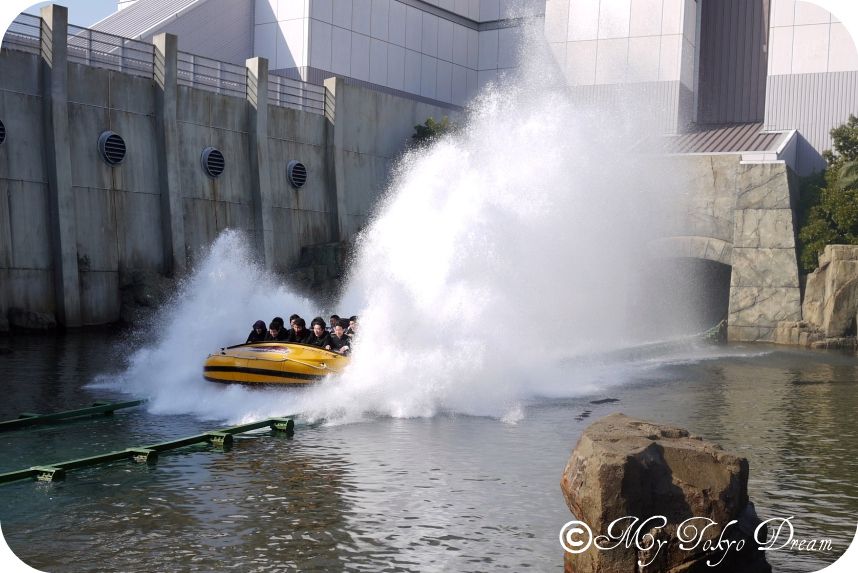 Yup, not for us.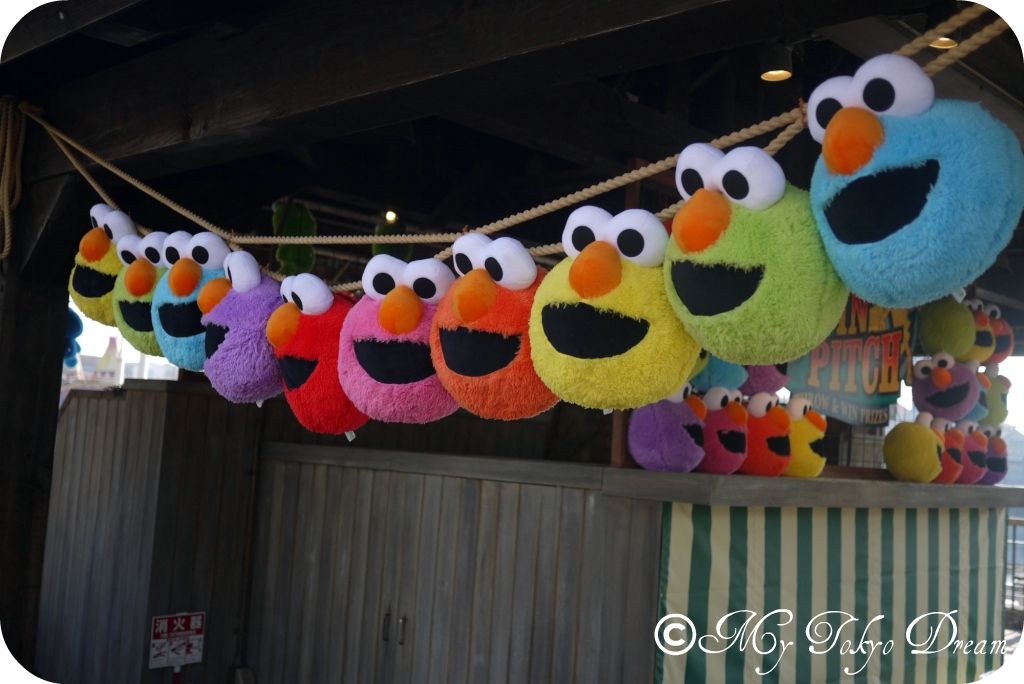 For you Elmo fans.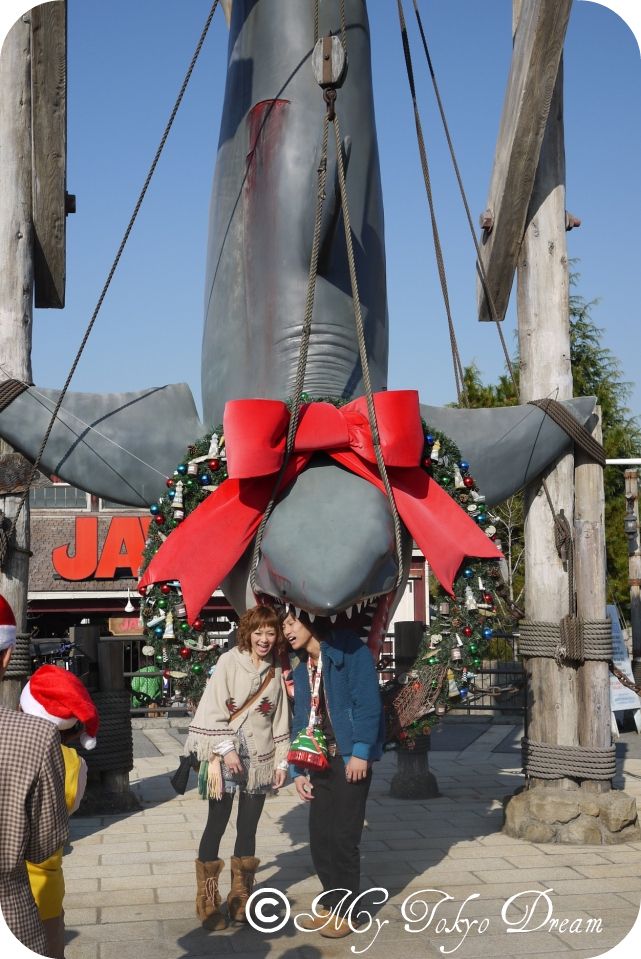 Jaws is ready for Christmas!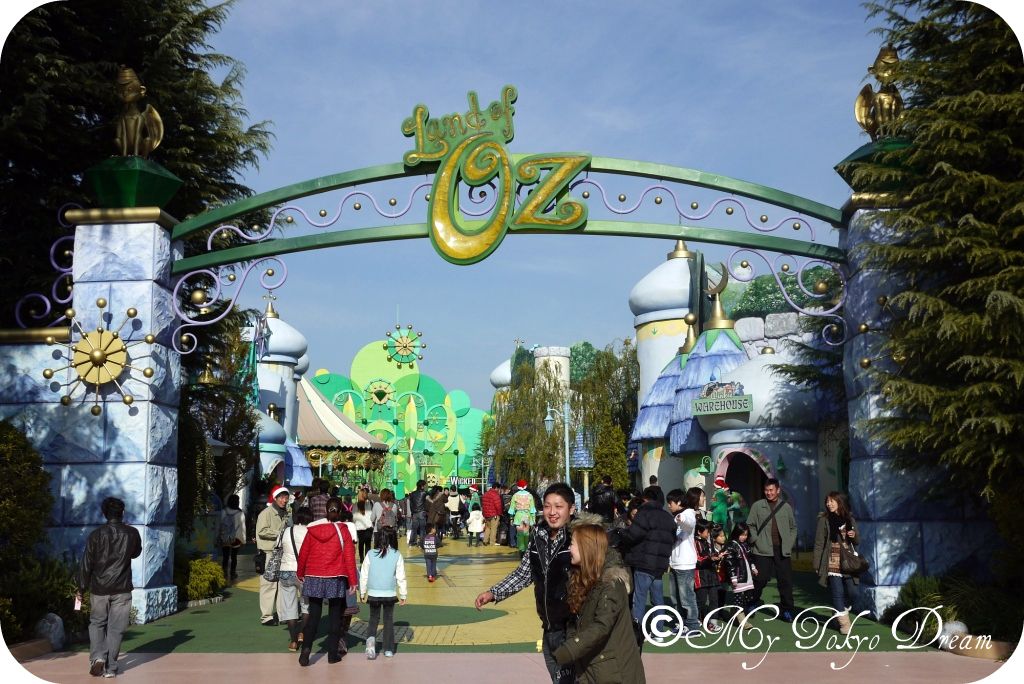 Entering the Land of Oz.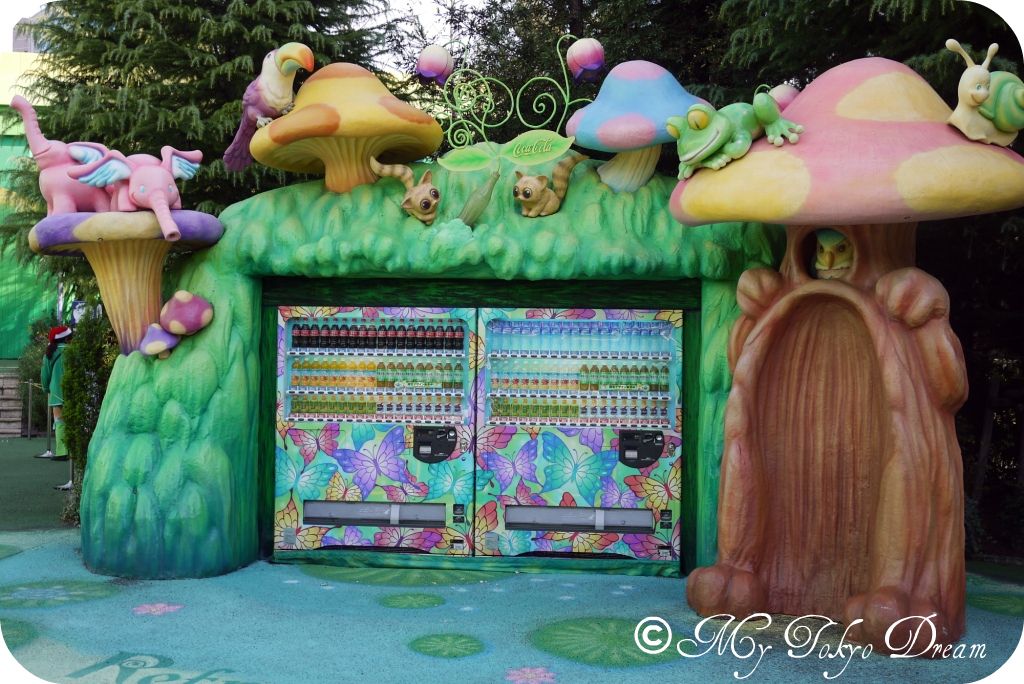 Vending machines from another world.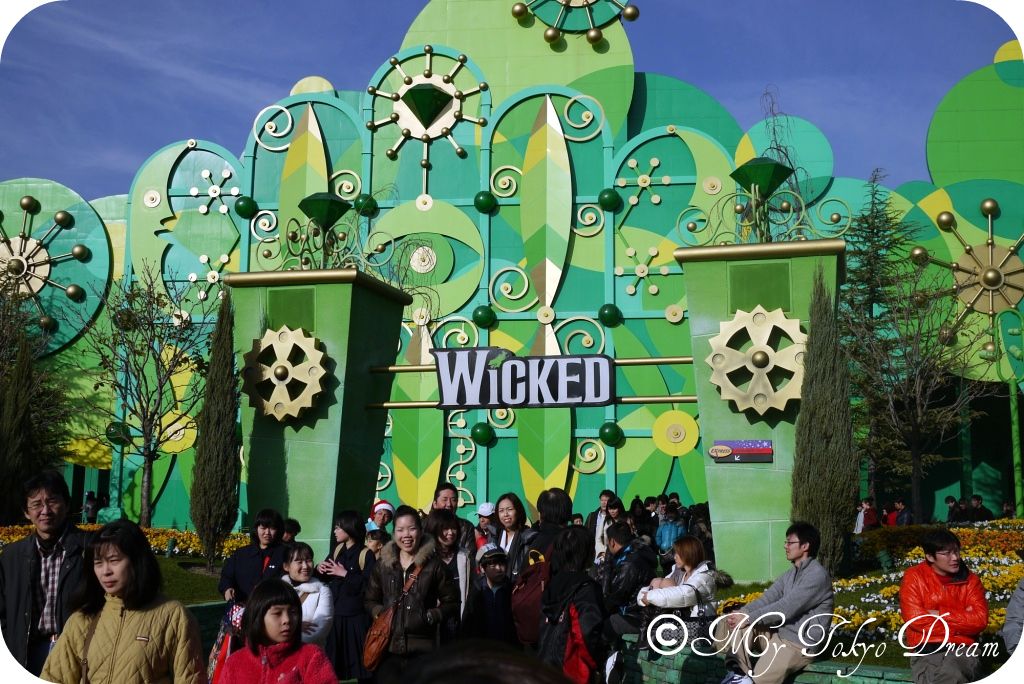 Watched a short extract of Wicked!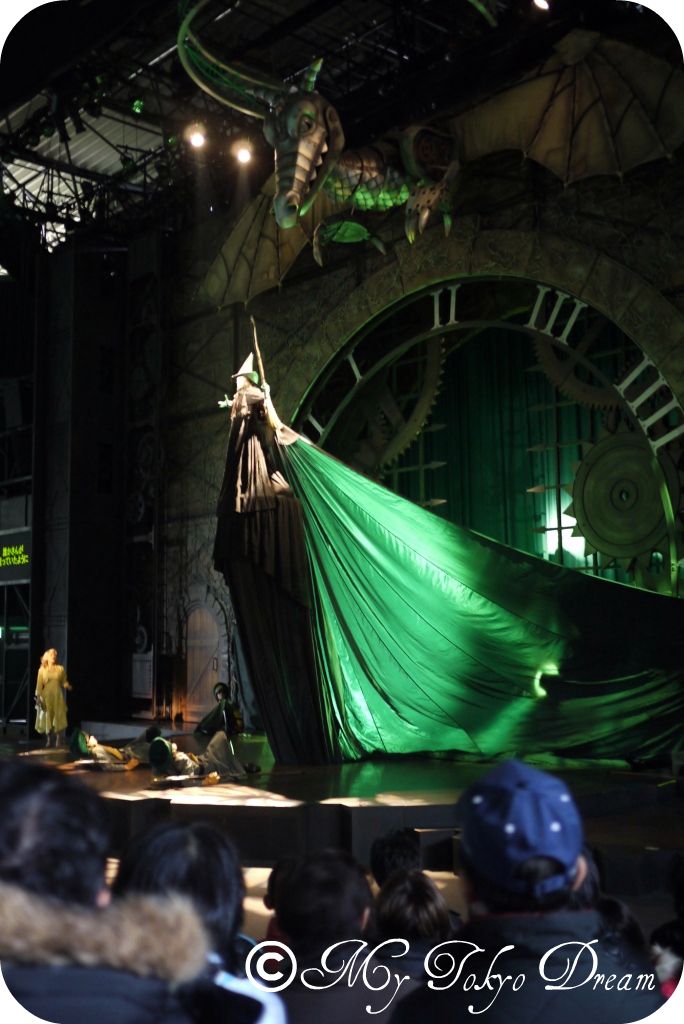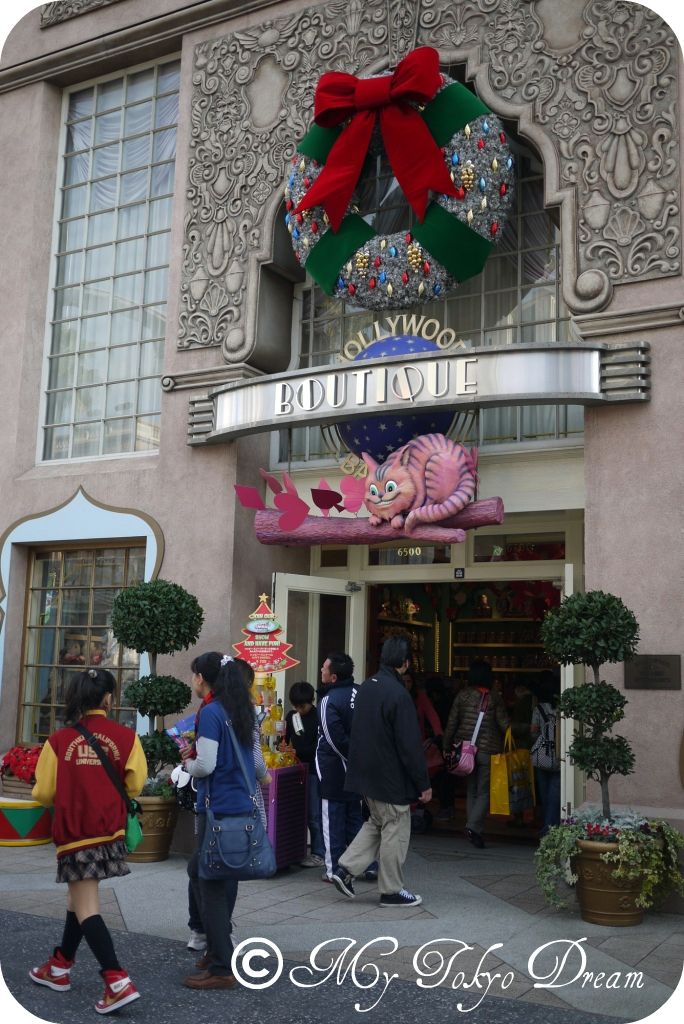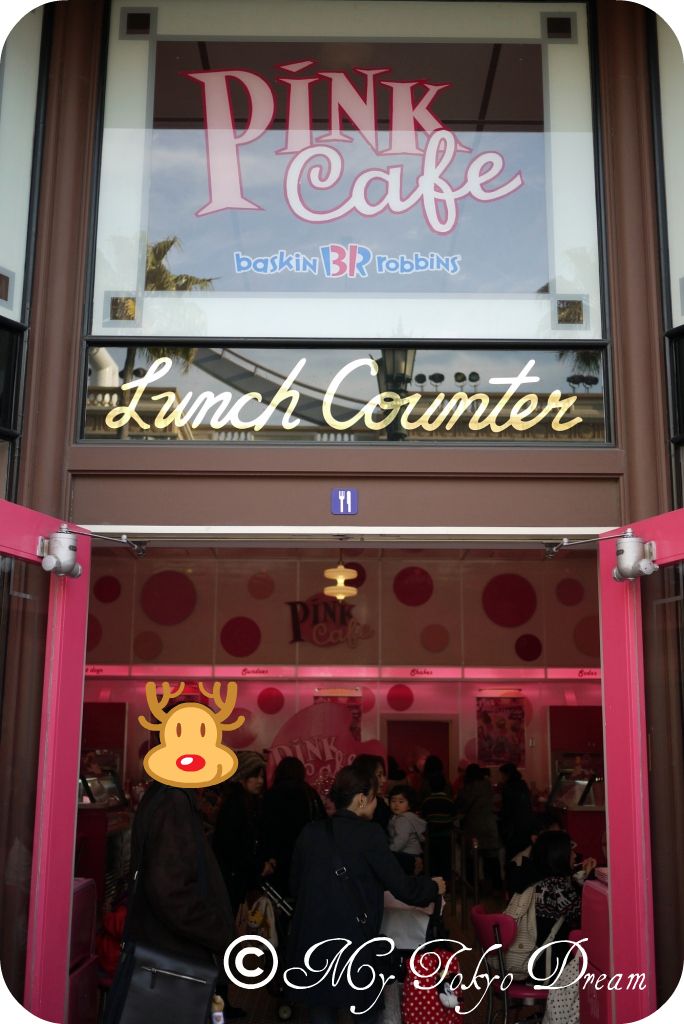 Pink Cafe!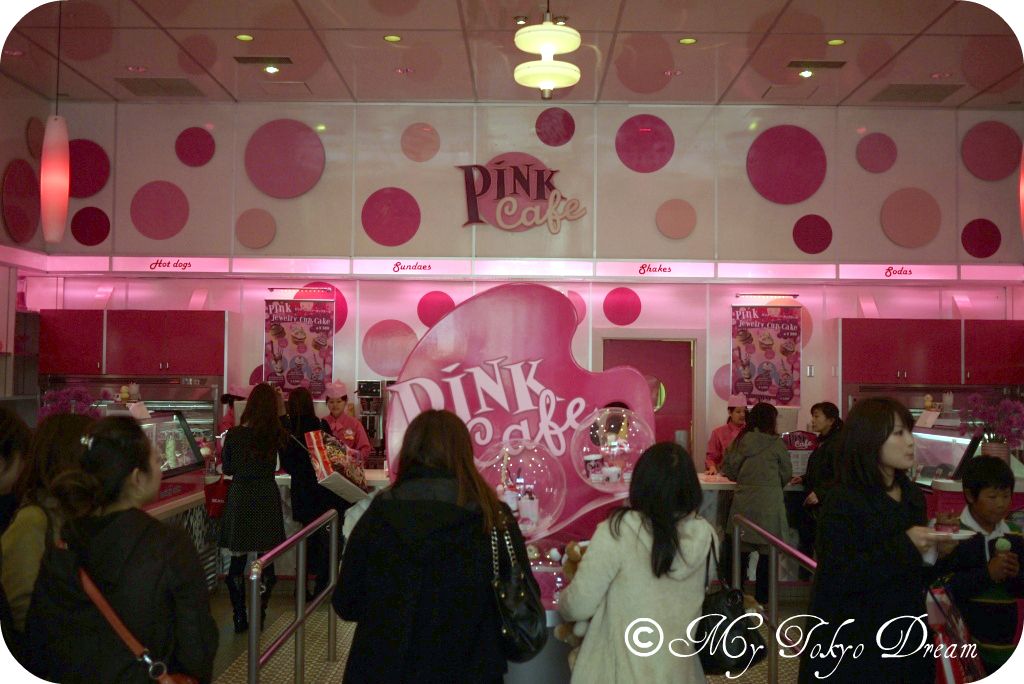 Everything is pink.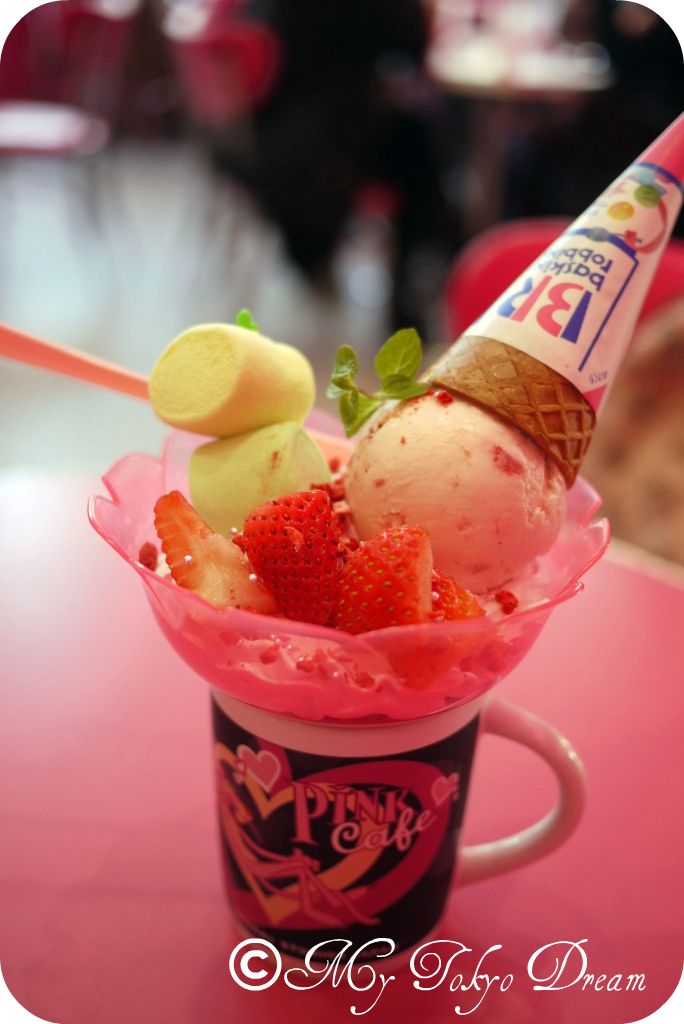 Our sundae.
Remember I wrote that everything is pink in Pink Cafe? And that includes...
.
.
.
.
.
.
.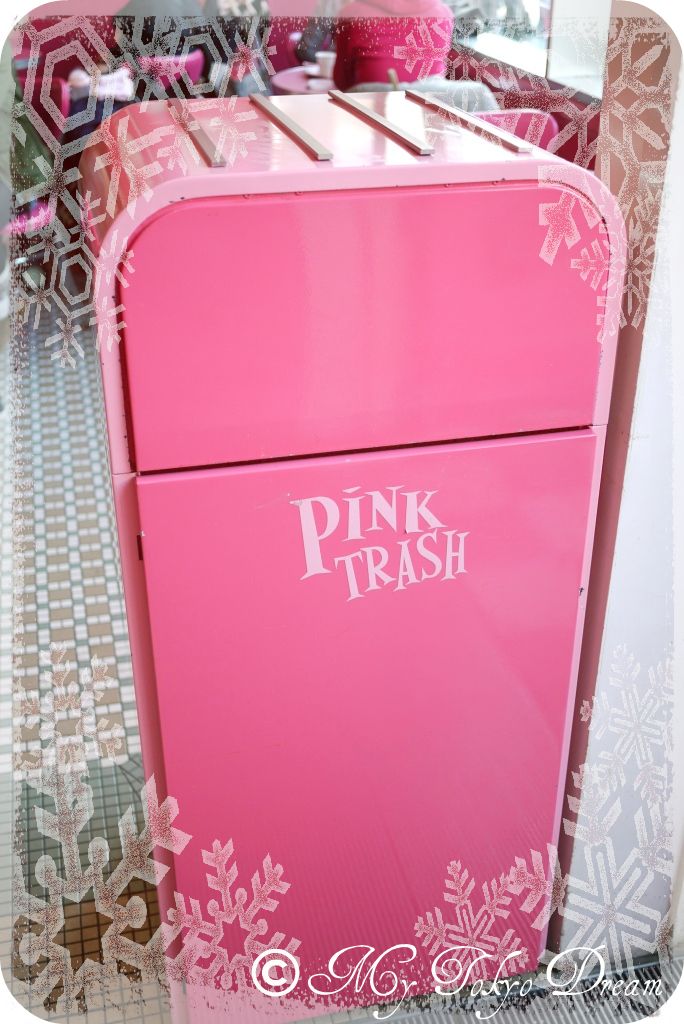 Stay tuned for Part II! Goodnight!