Just the other day, it was hot and sunny like Singapore. And it has been chilly and rainy these two days.
I love cranky Springtime weather!
It's quite fun to wake up in the morning and decide if I should wear my
t-shirt-and-Birkies
combi, or
tights and wellington boots
!
I participated in a demonstration organised by animal rescue organisations last week. Many animals are left in the disaster area with no food and water. As an effort to raise awareness and to appeal to Japanese government to allow animal rescue teams into the restricted 20-km to give aid to the trapped animals, over 600 people marched down Shibuya on 8th May.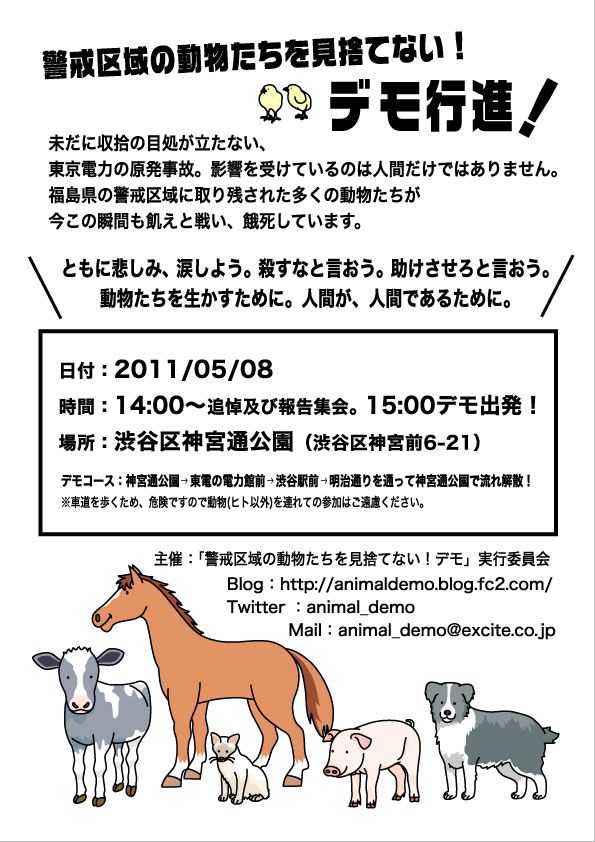 Part of the rally.
Marching down Shibuya.
Some photos I took before the march.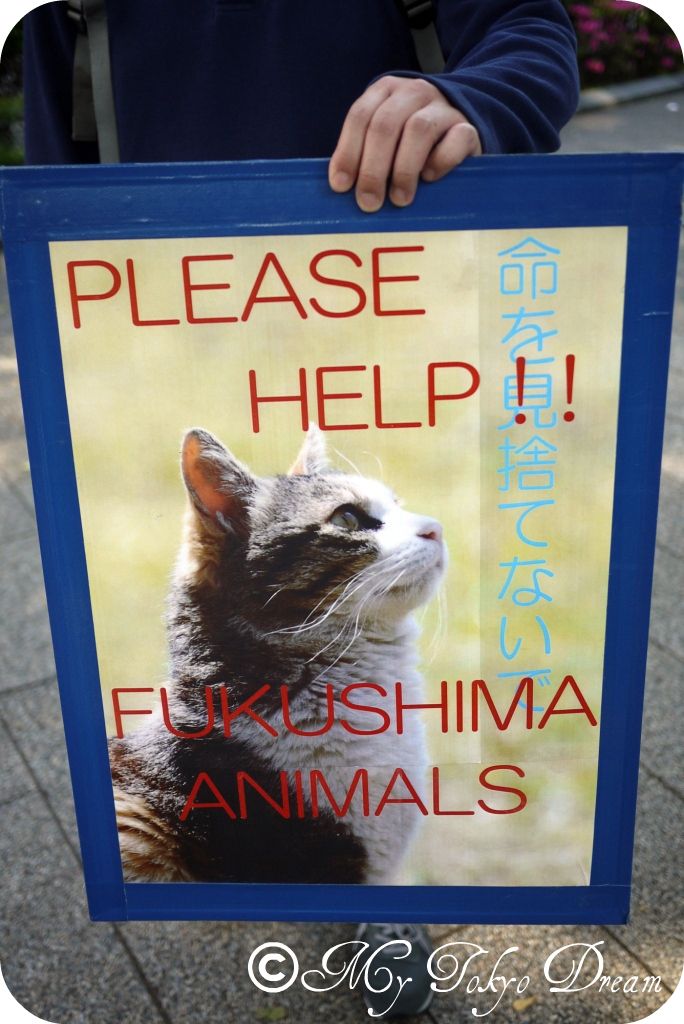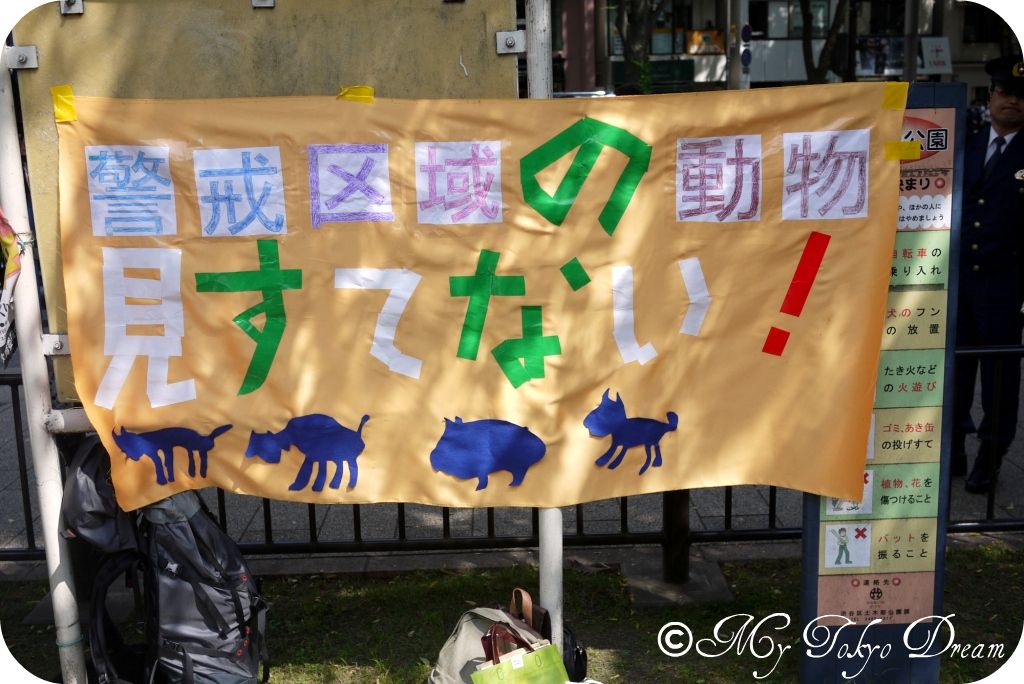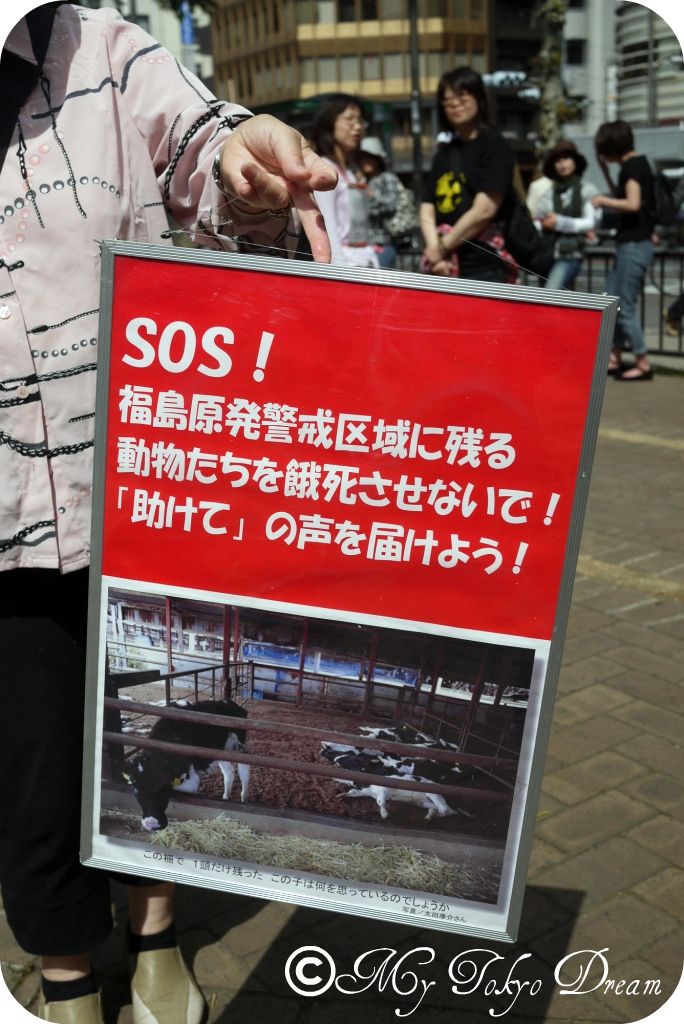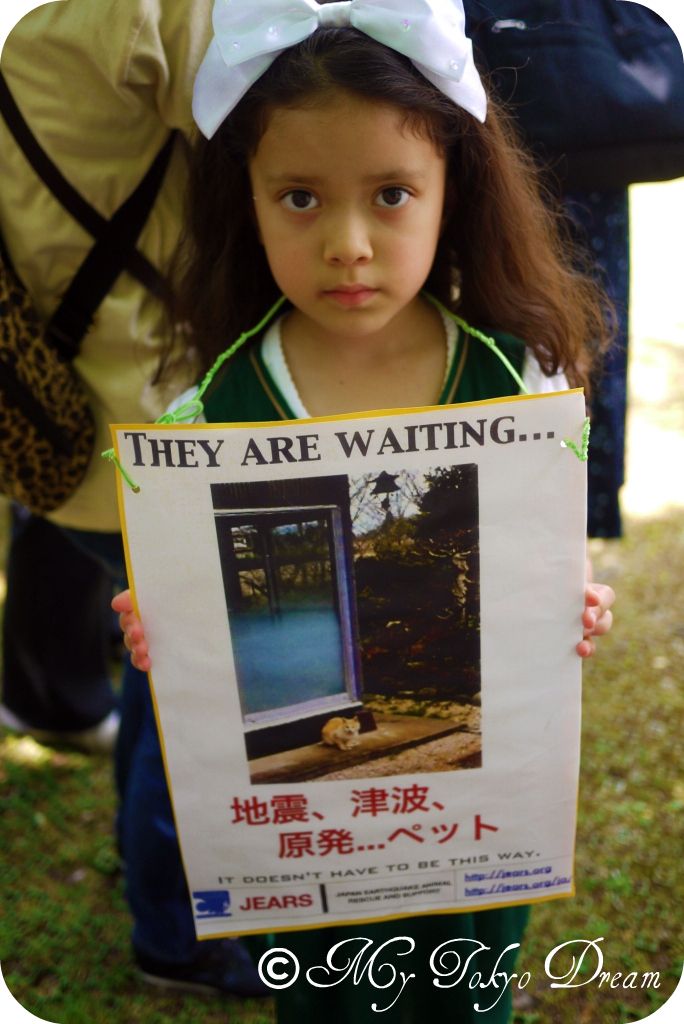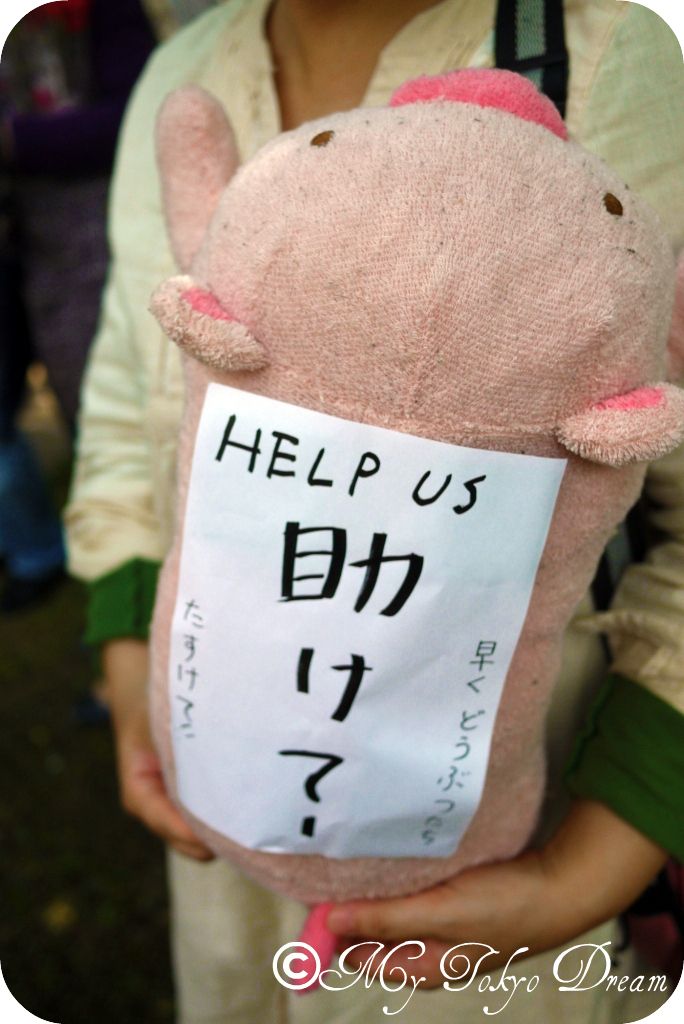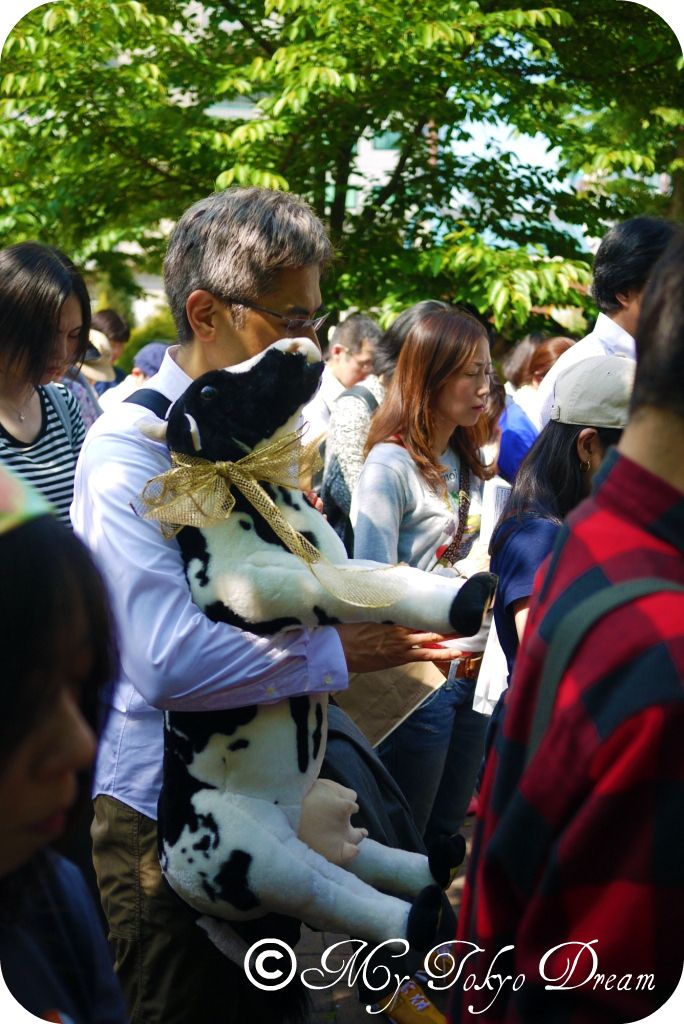 A special memorial service was held to commemorate animal lives lost in the disaster.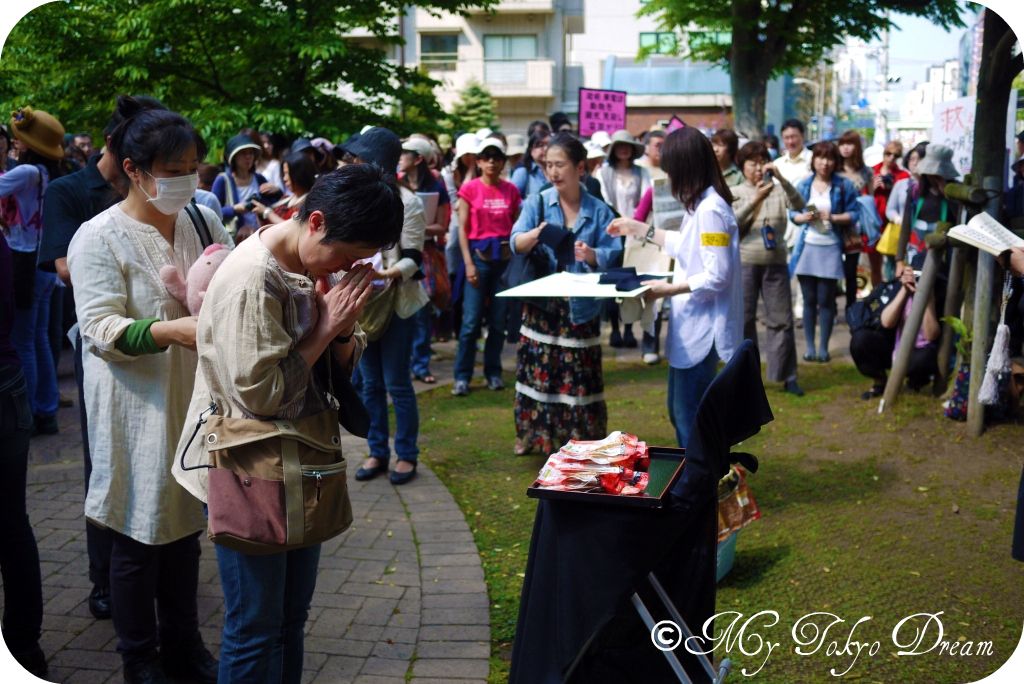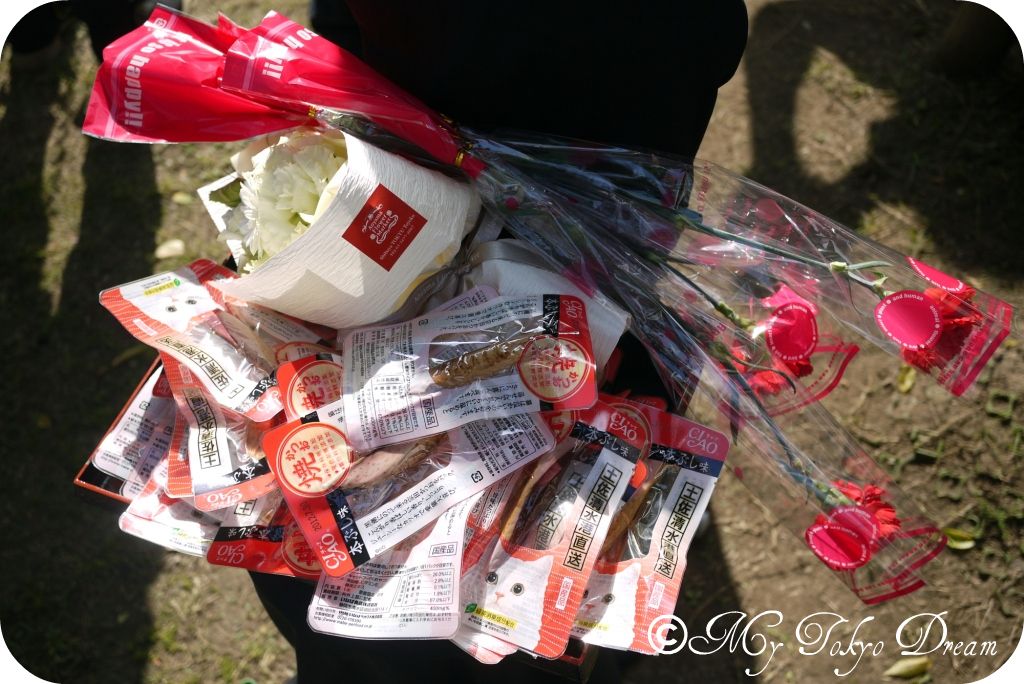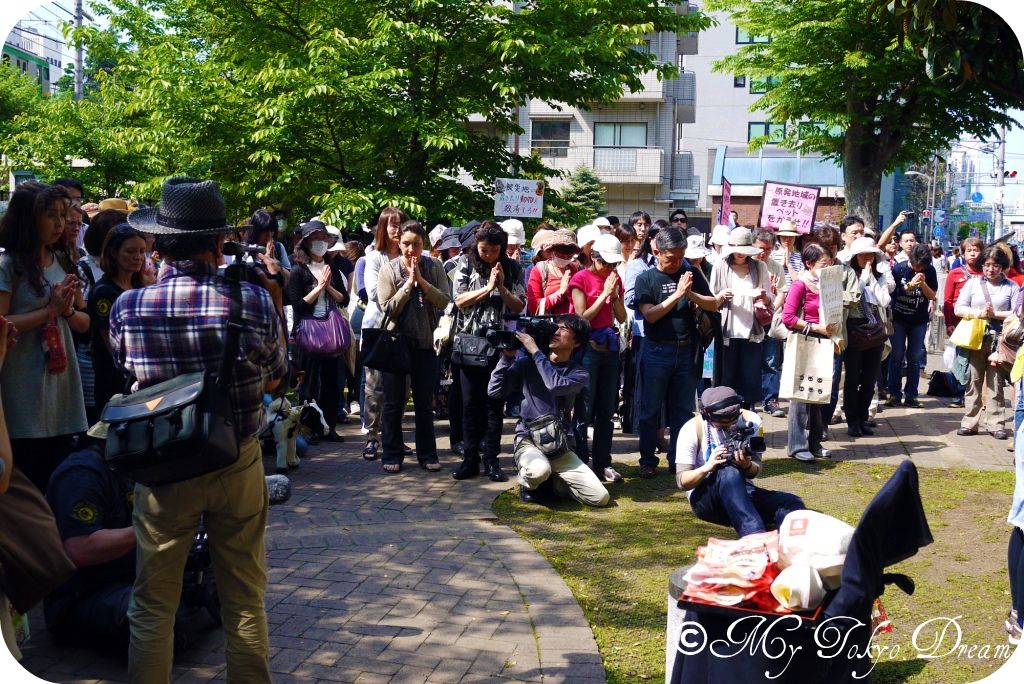 Emotions flowed and many people teared during the memorial service.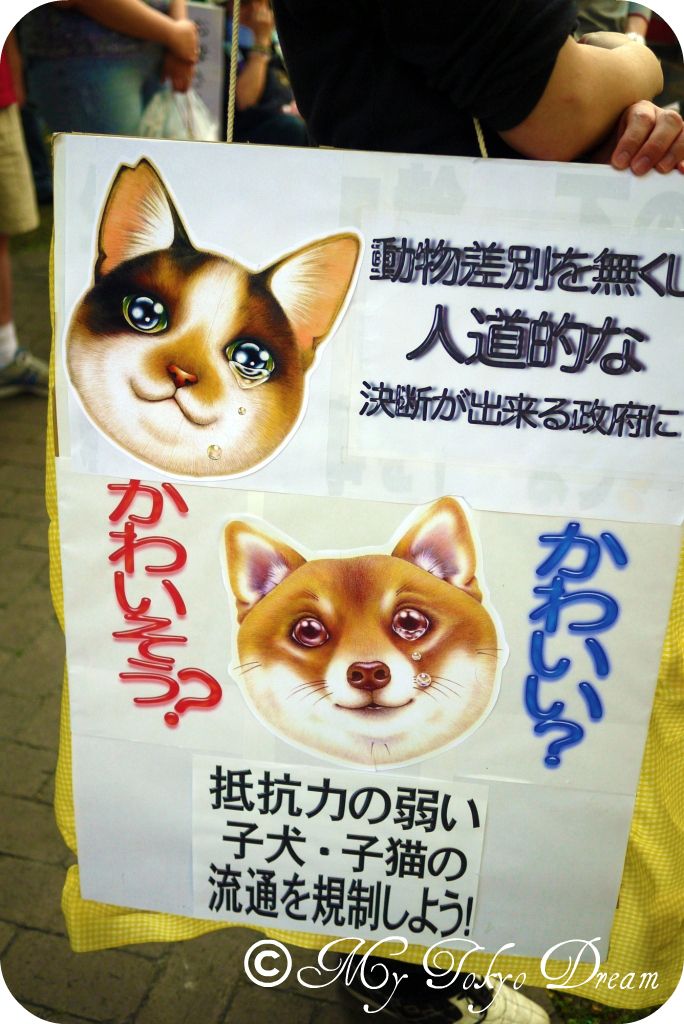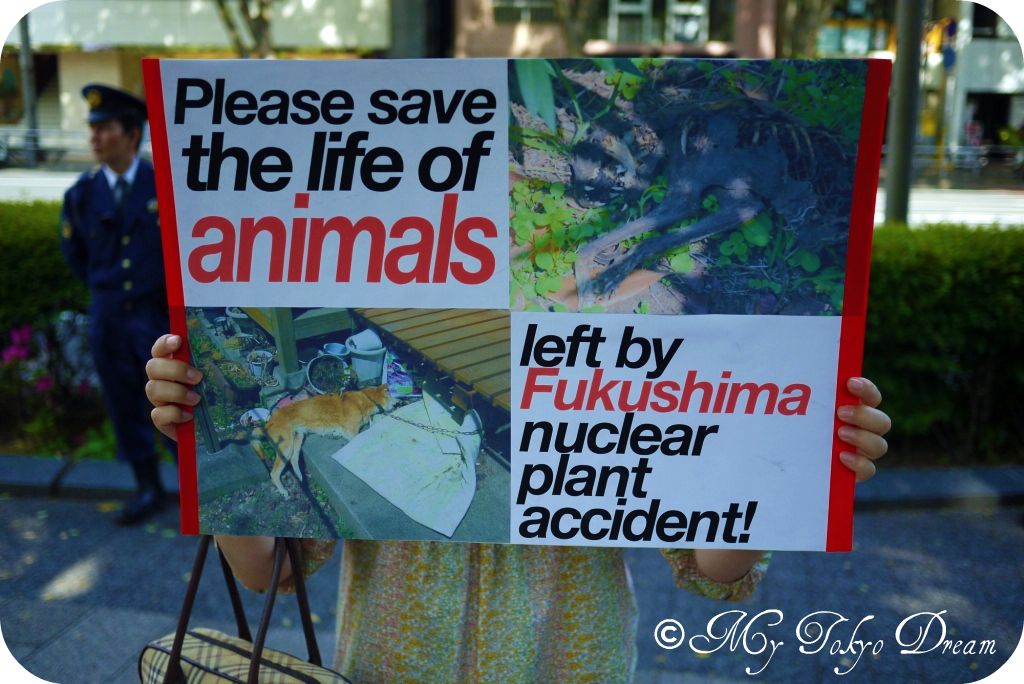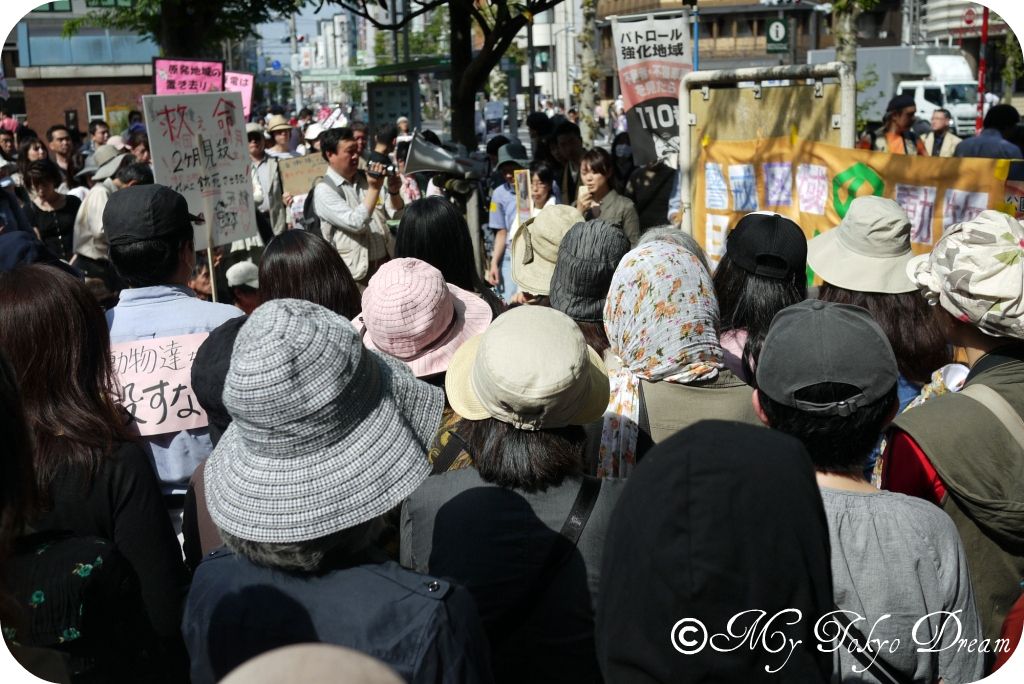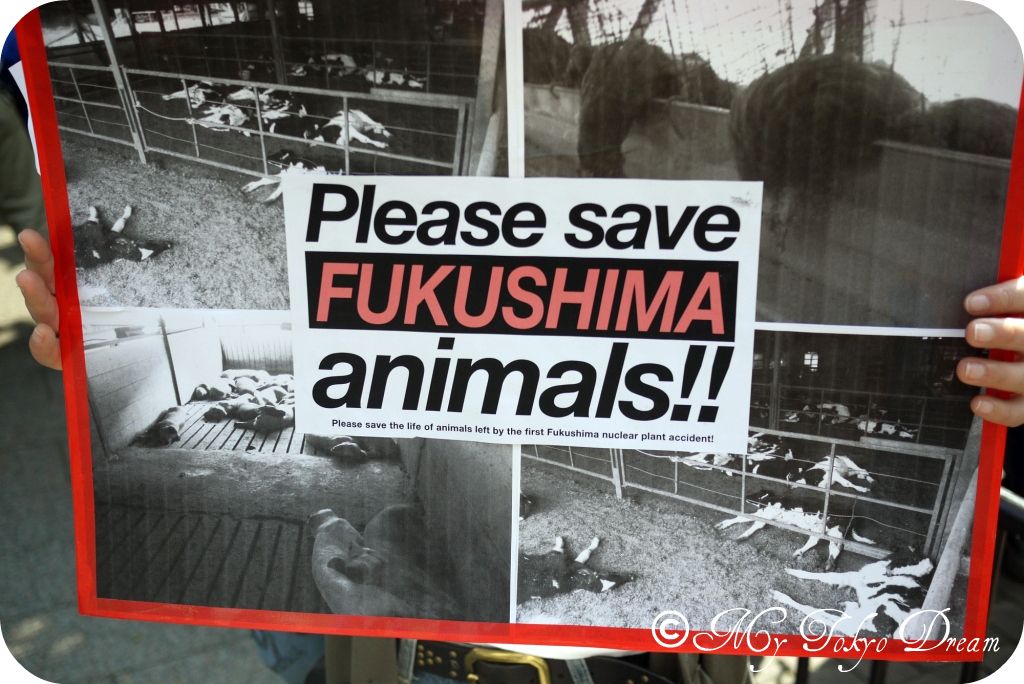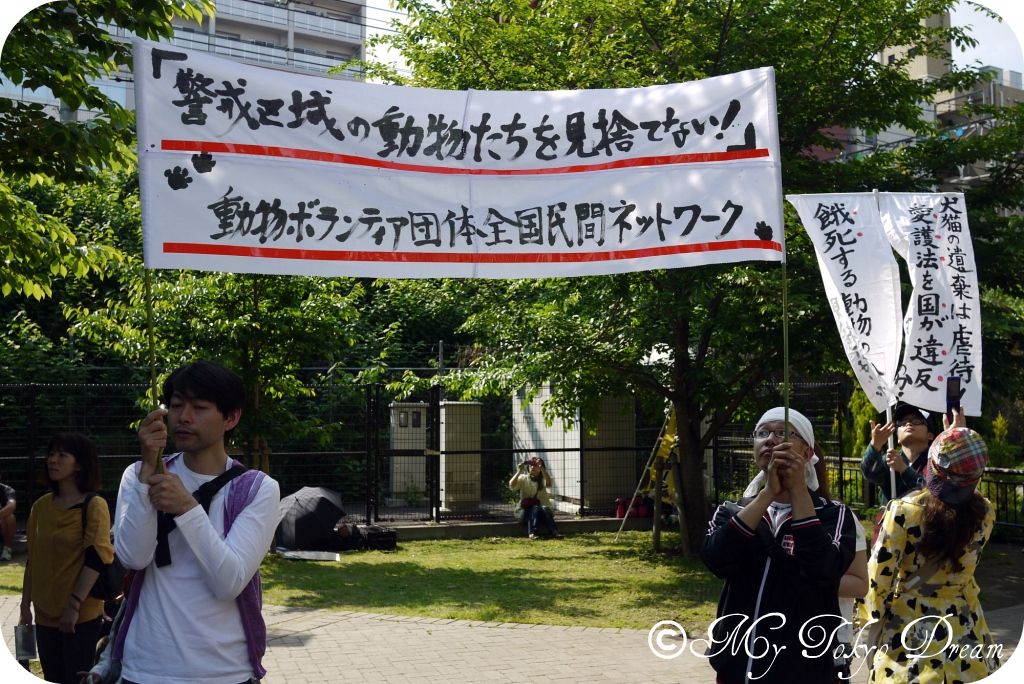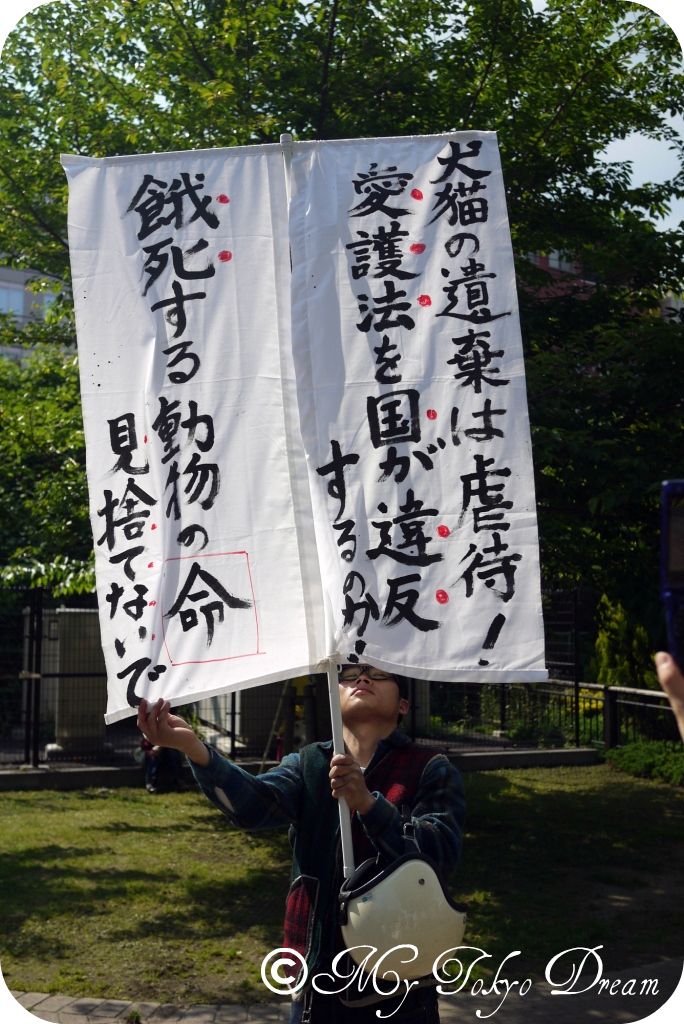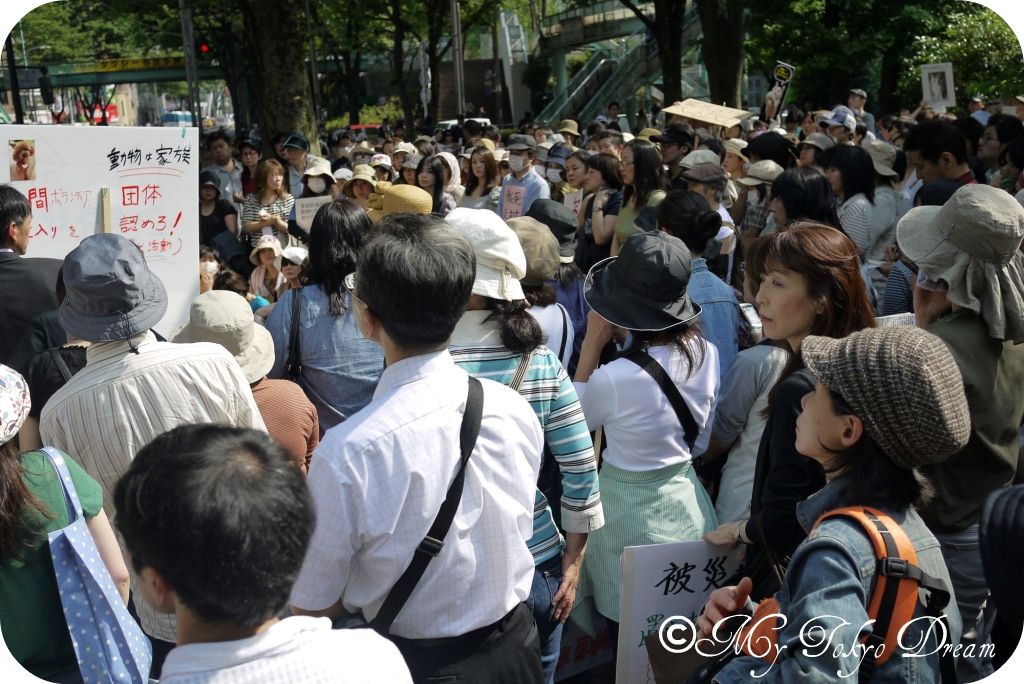 Listening to instructions for the march. Great turn-out that day!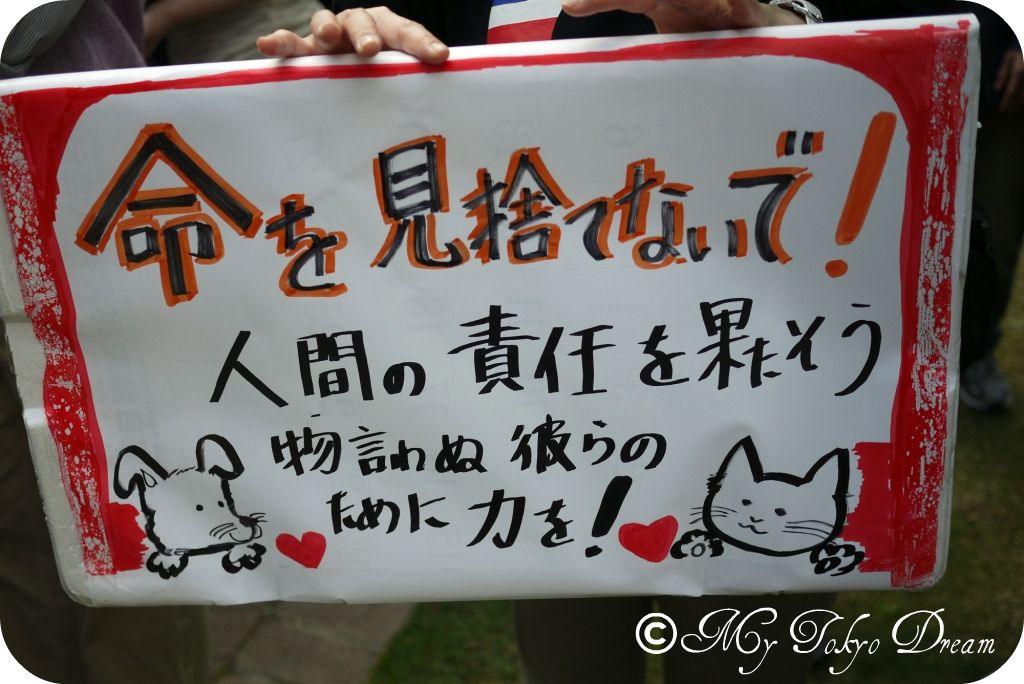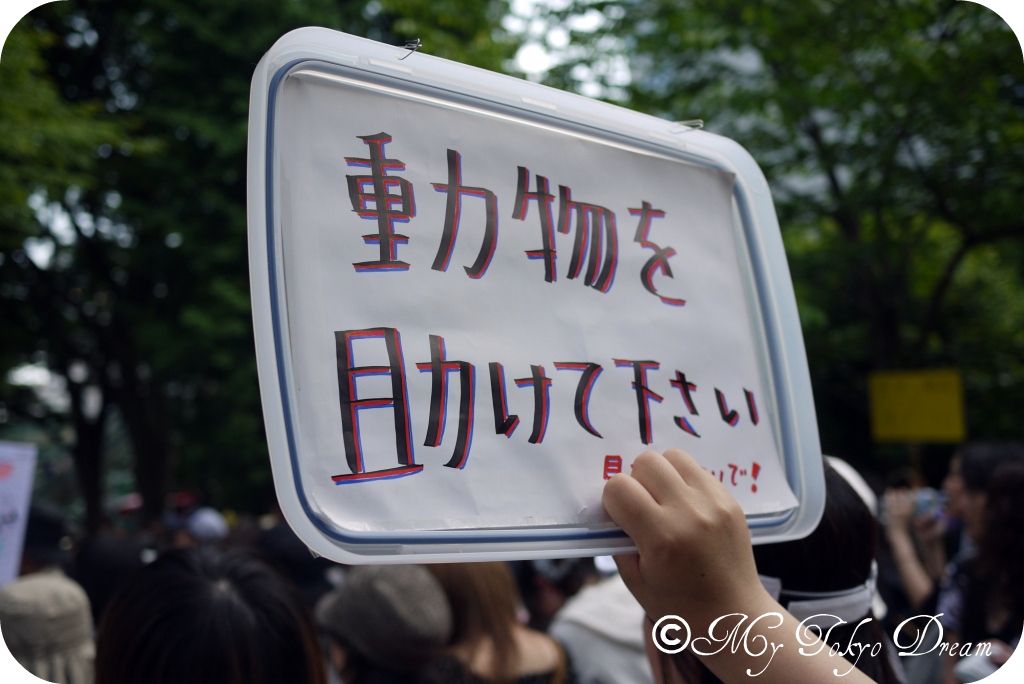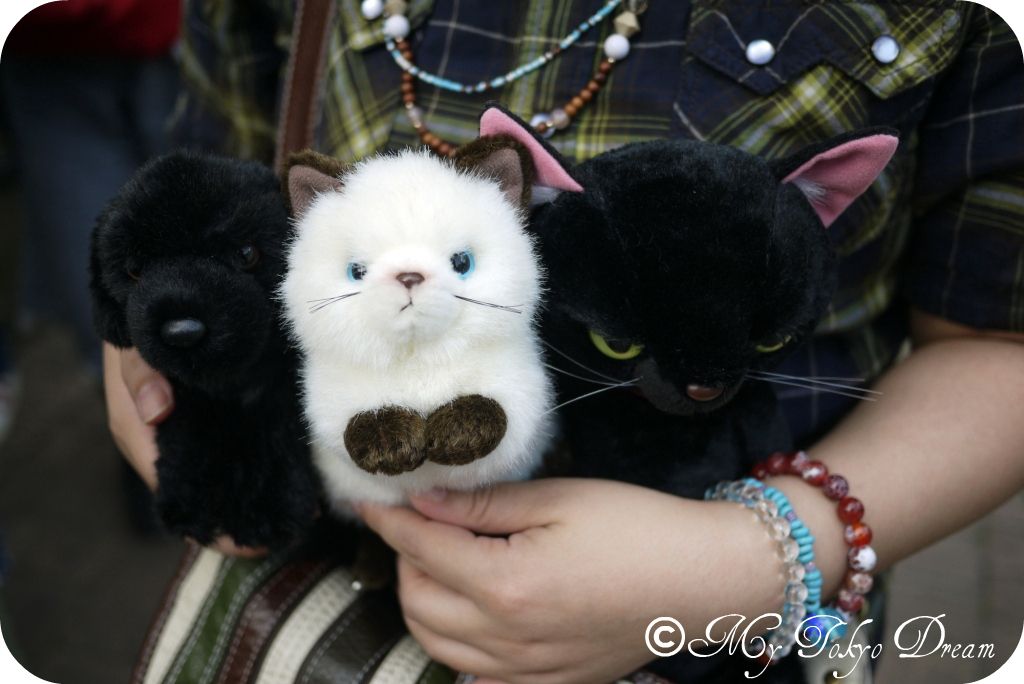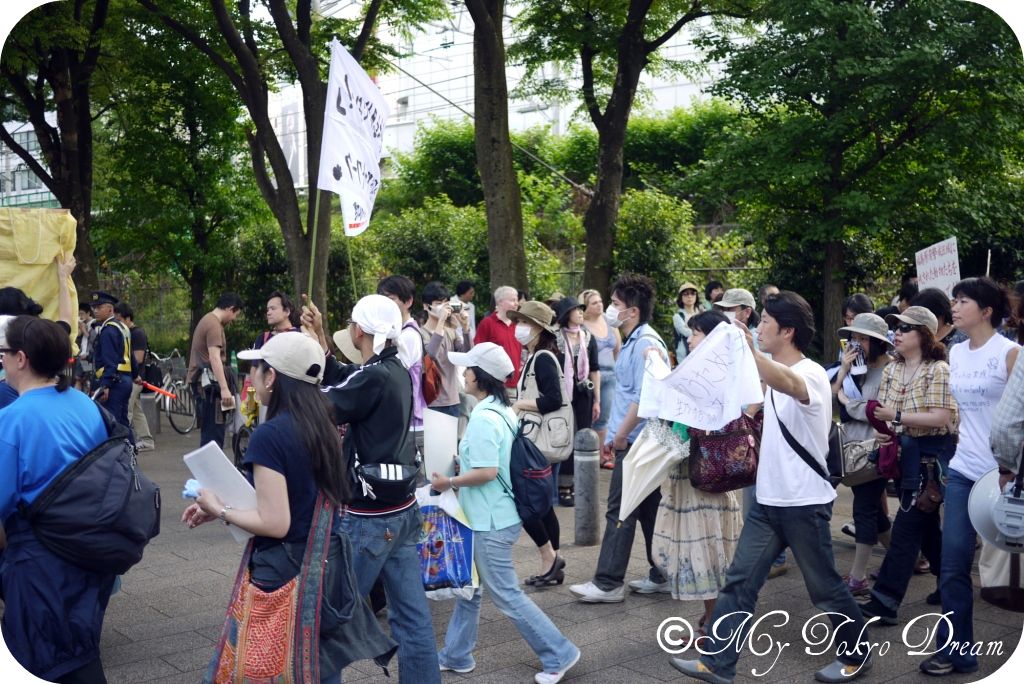 All ready to go!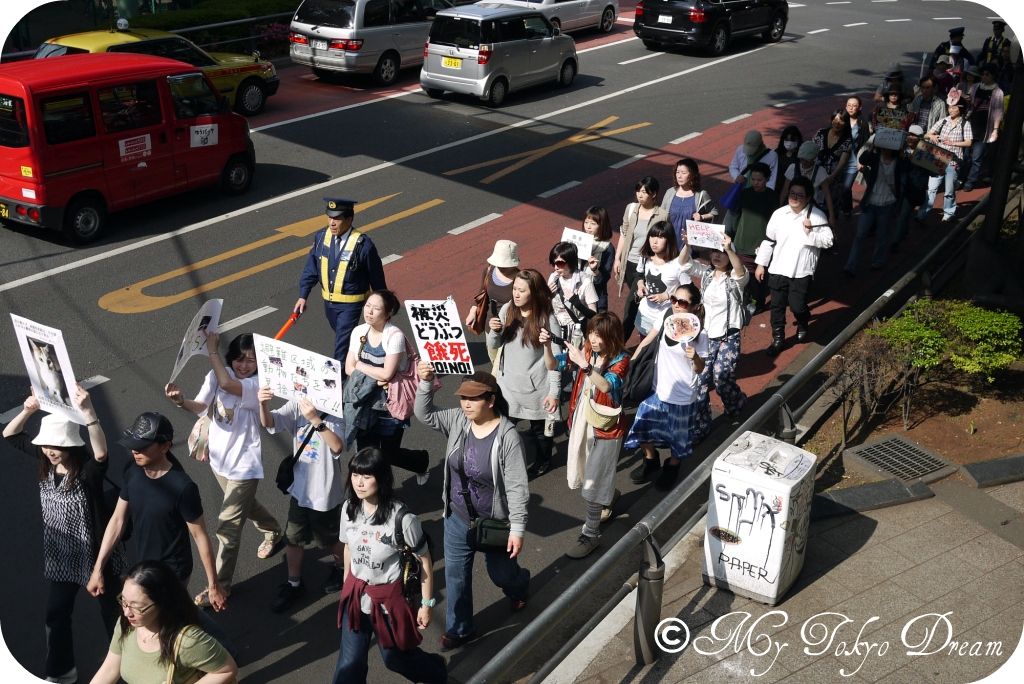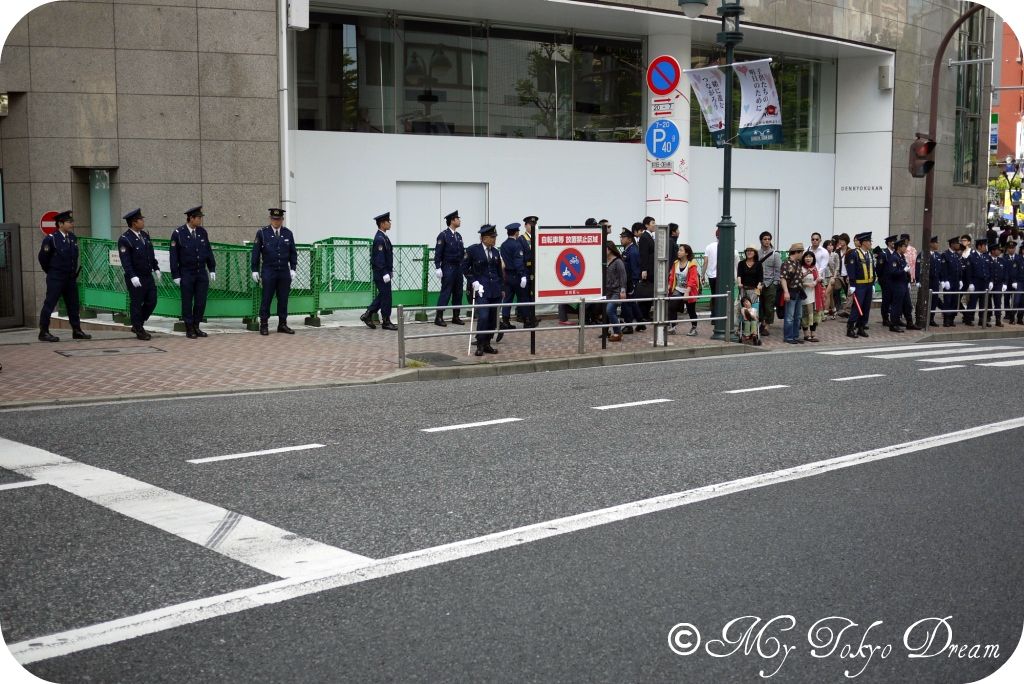 Police officers were there to block one lane of traffic for us.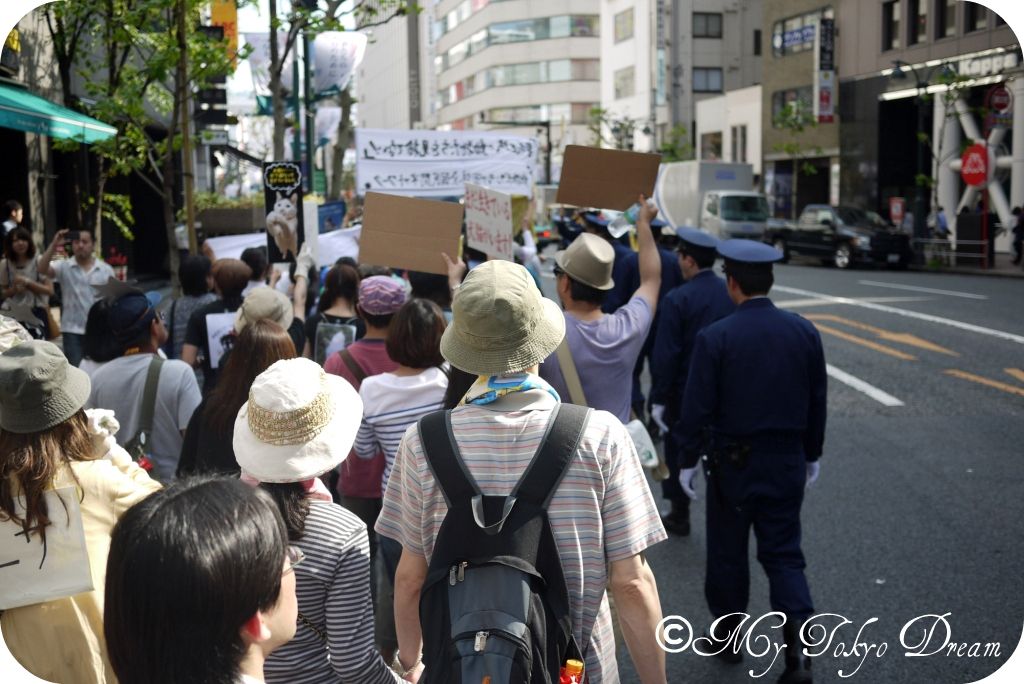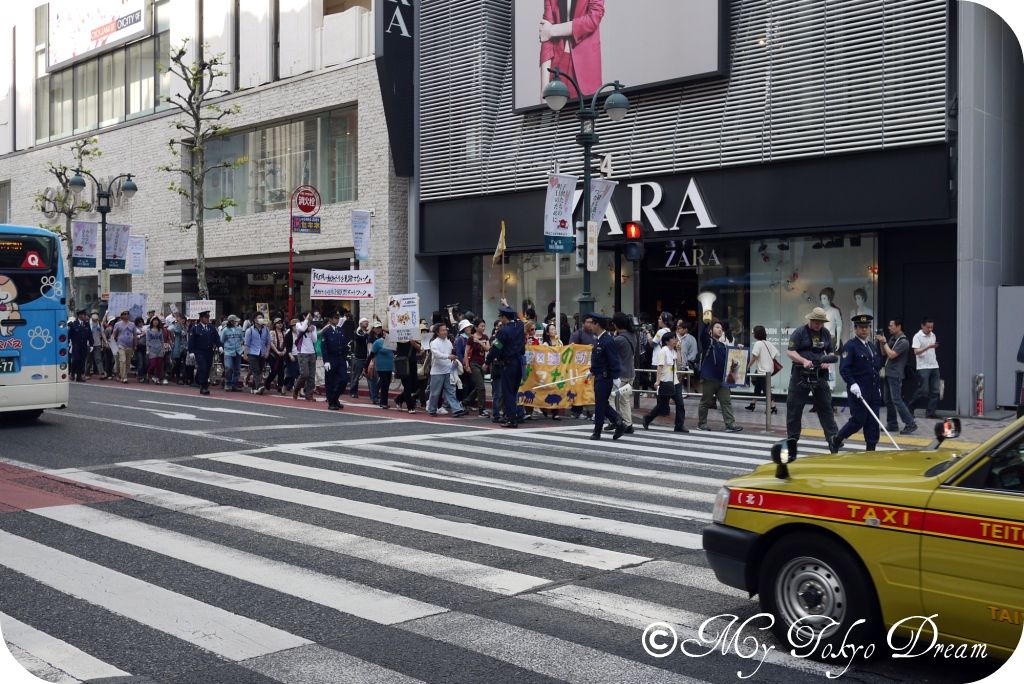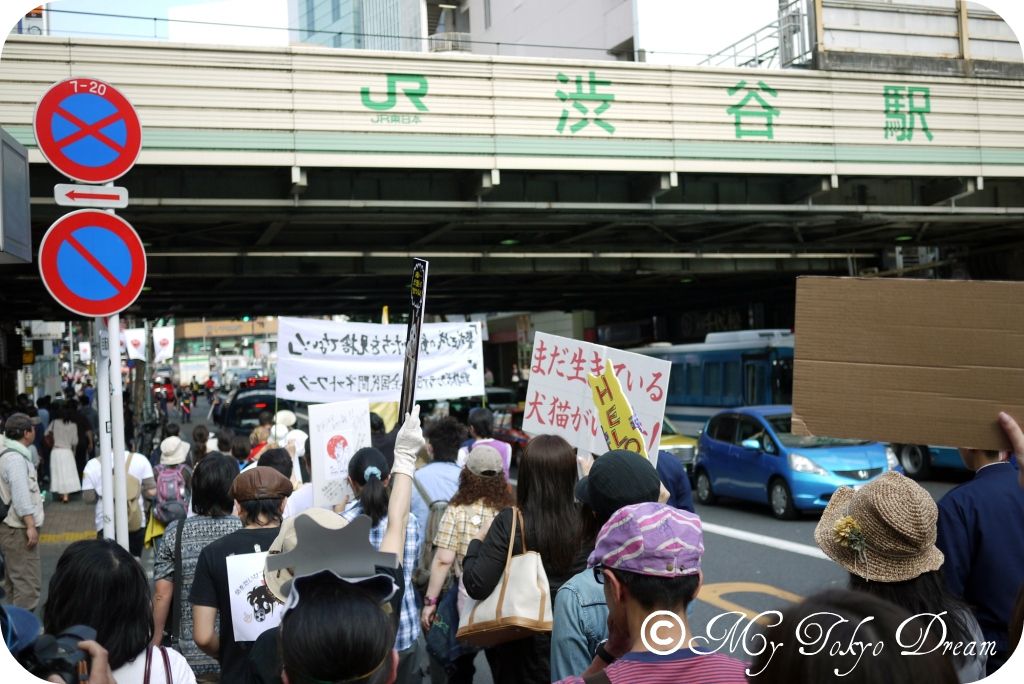 Shibuya, not just for shopping.
We marched around the area near

Shibuya station

for about 40 minutes, shouting slogans such as

'

Support Animal Rescue in restricted area!'

,

'Animals have the rights to live too!'

and

'We want to save them! We want to feed them!'

.

Emotions were running high and we were all shouting at the top of our lungs with much zest and passion.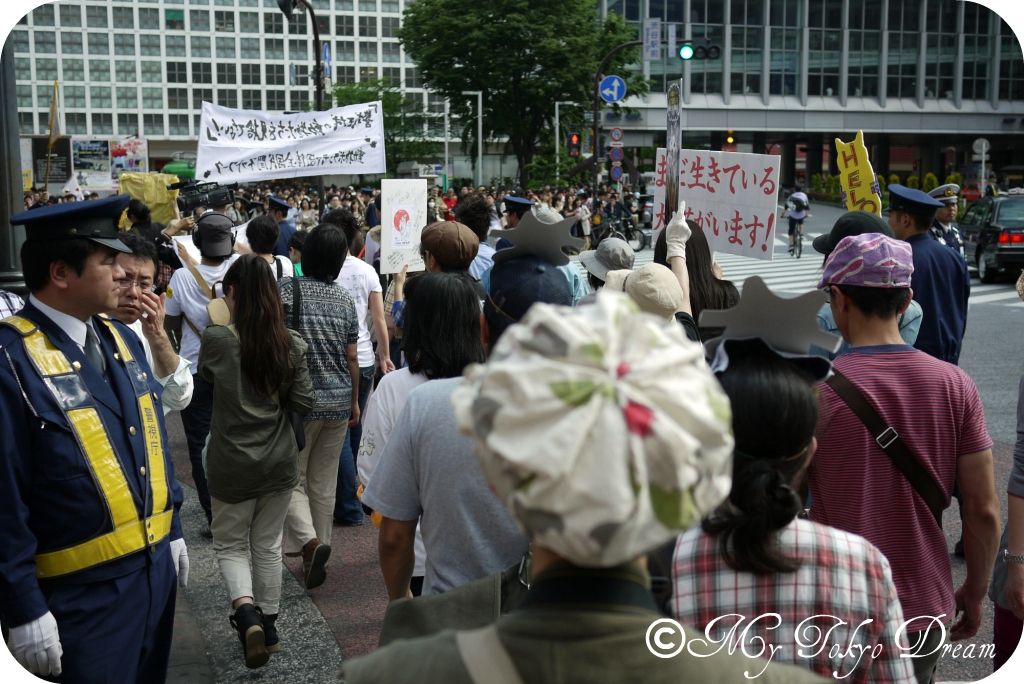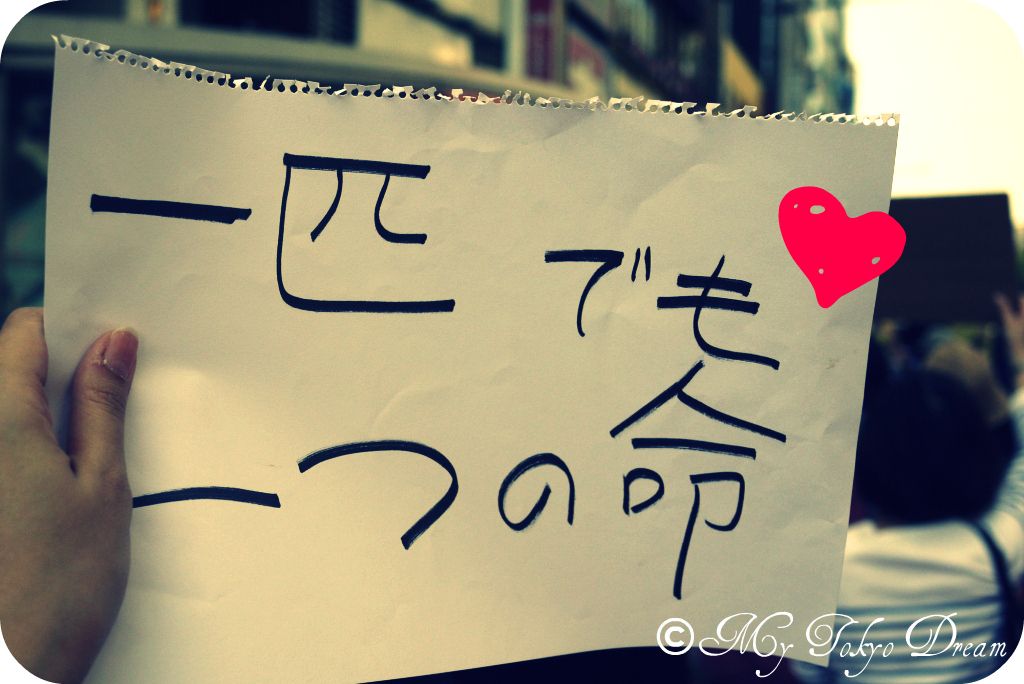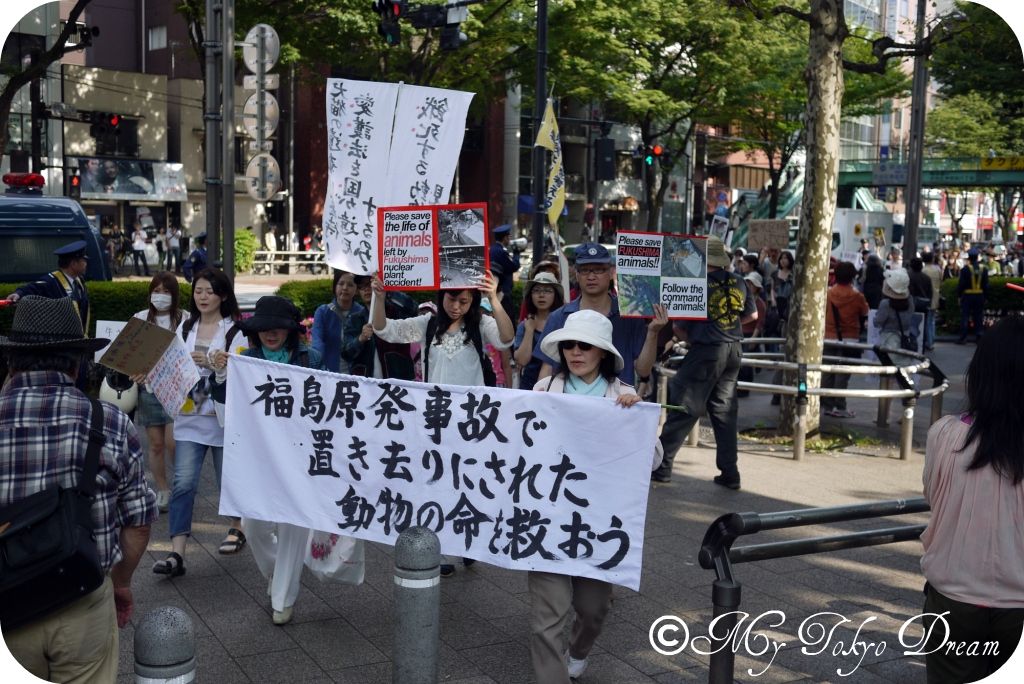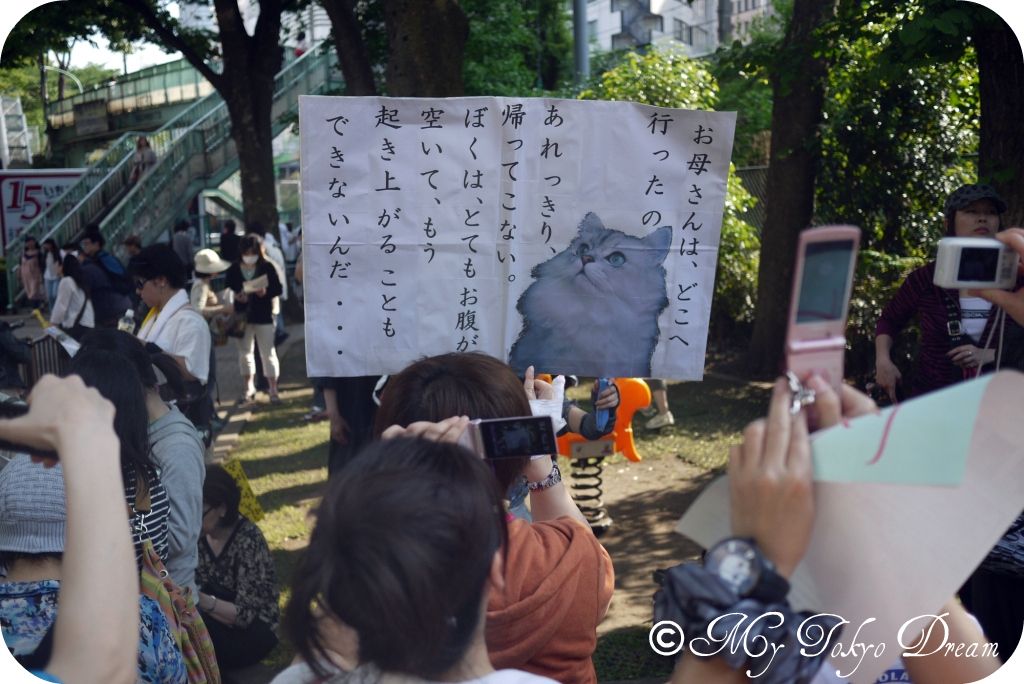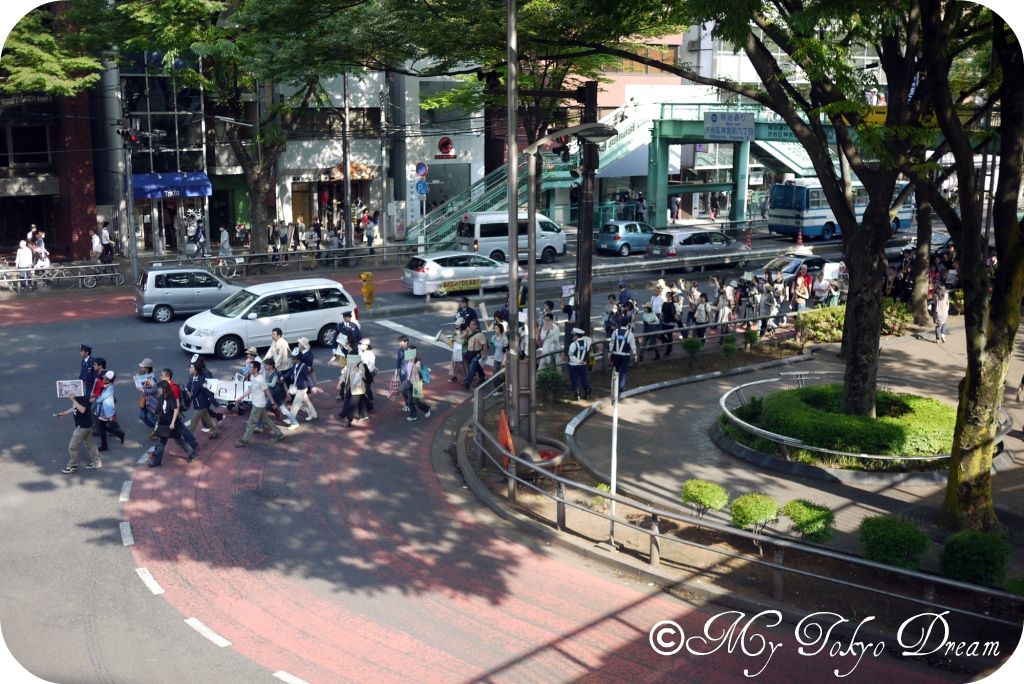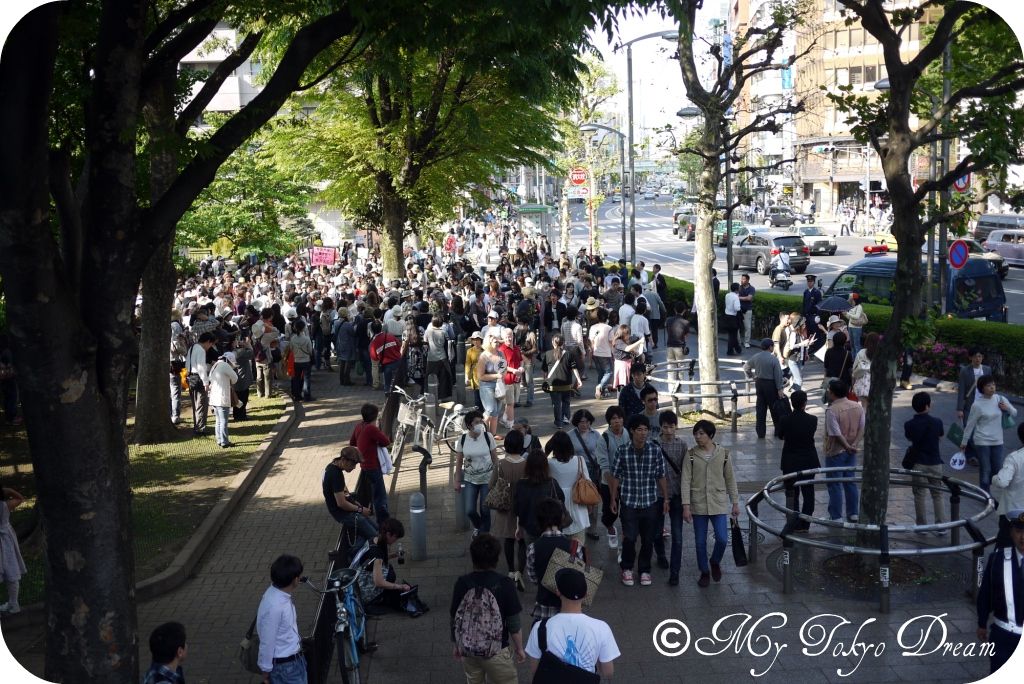 People were still hanging around the area even after the rally had ended.
I am so glad to have taken part in this meaning event. It's so amazing that strangers from all over the world have unite and come together to do something for the animals. I really hope that this demo proved something to the Japanese government and they will be moved by our efforts.