So I was watching the live telecast of William and Kate's royal wedding on Japanese TV. It's quite lovely, I must say. Very romantic and fairytale-like.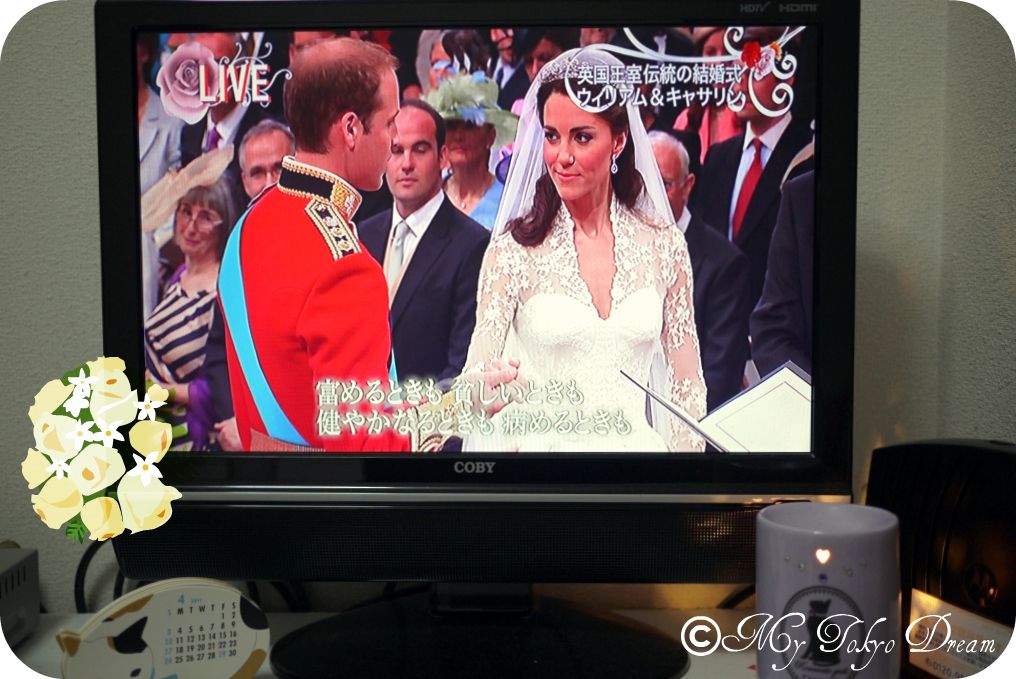 Subtitles included for their vows.
And when the Japanese correspondent had some problems with her microphone, a technician (British, I presume), rushed out heroically to fix it for her.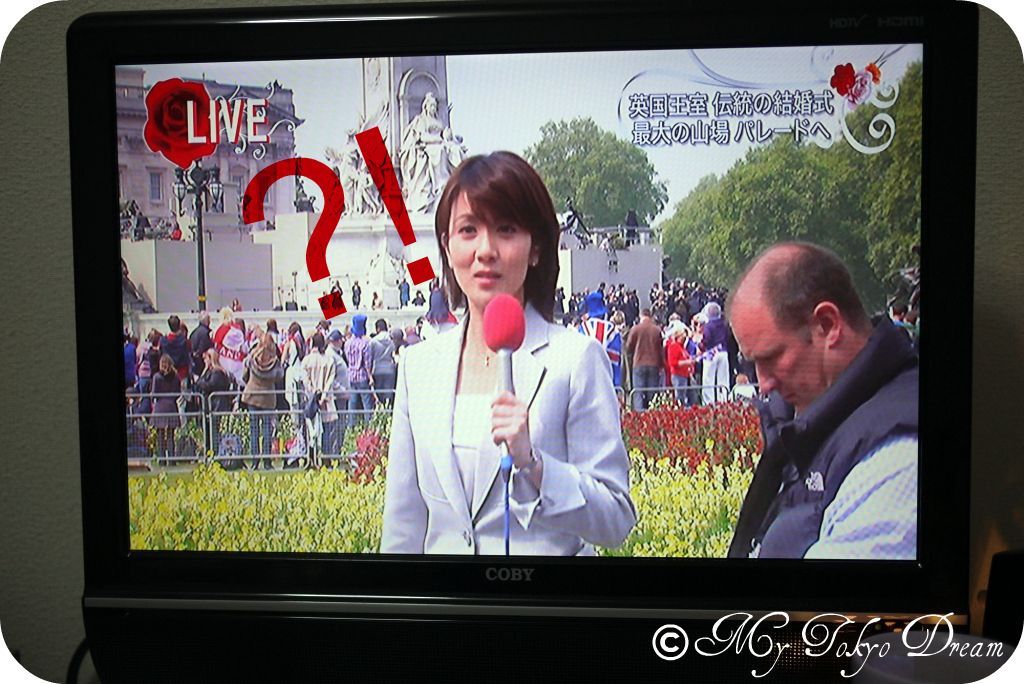 I'm sorry, but on TV it just looked like he was taking a piss beside her feet.
Hahaha!