One fine winter day in February, my friends and I decided to put on kimonos for no reasons and strut down the neighbourhood to a restaurant for some Monjayaki.
Such
crazy spontaneousity!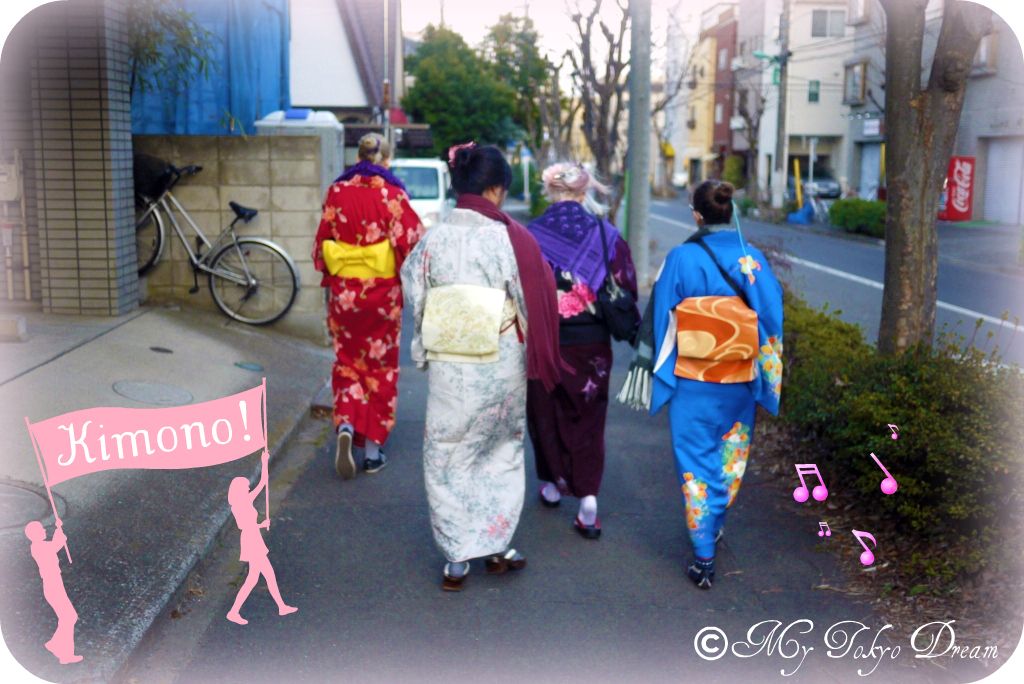 We noticed that the reactions from passers-by differ with
age
. The older folks would stop for
a friendly chat
, asking us if there was a special event that we were heading to. The middle age people would
gawk
at us and then smile. The young ones would sneak a quick peak at us and quickly walk away with
a look of horror
on their faces. I wonder why!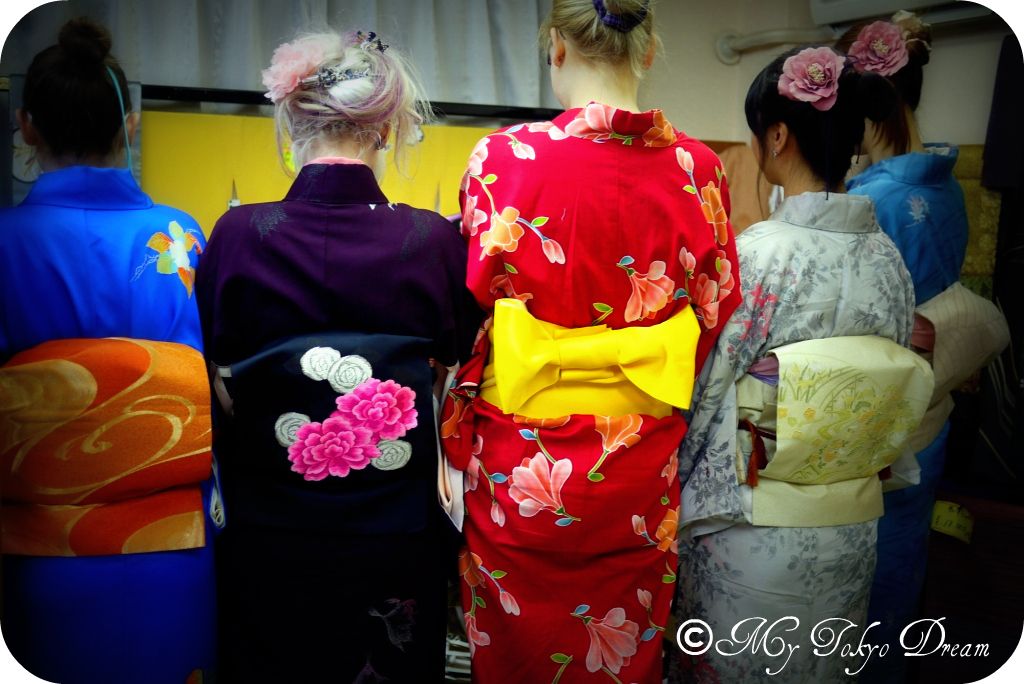 3 German girls, 1 Korean girl and 1 Singaporean girl!
I miss my German girlfriends. They have all gone back to Germany and I hope I can see them soon. We had such lovely memories together!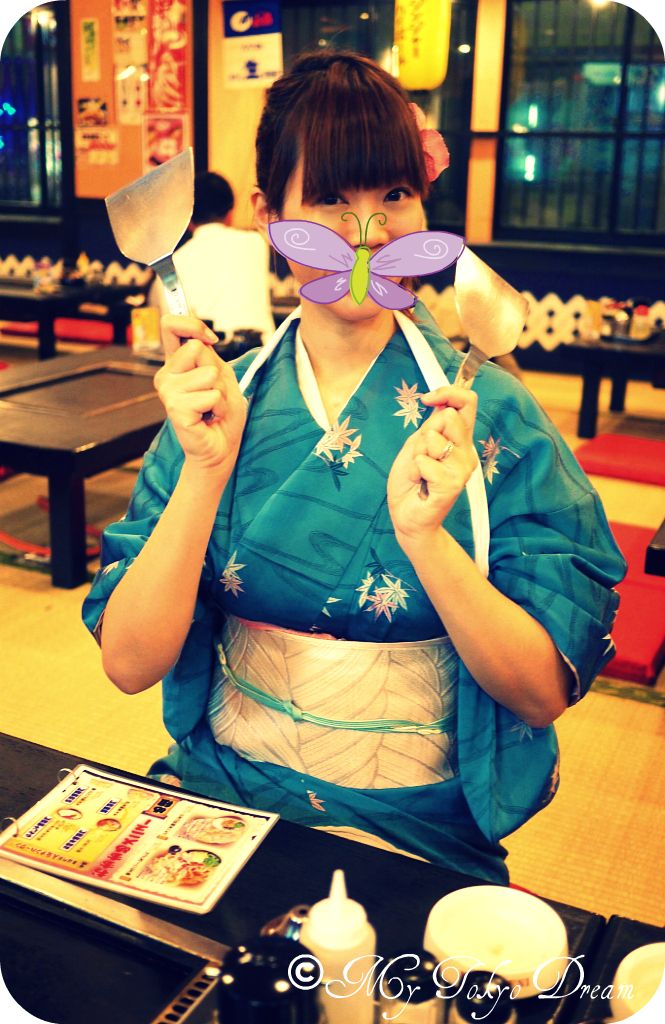 Monja!
Imagine the look of surprise on the staff and customers' faces when they saw 5 loud foreigners in kimonos entering the monja restaurant!
Such fun!