Hi!
It has been nice and sunny lately in Tokyo. The temperature hit to 30
°
C today and people were in sleeveless tops and berms. I was running around happily in my Birkies. But still, spring weather can be a cranky beeyatch and at night it dips to as low as 10
°
C!
Anyway, this shall be the last of my Sakura-related posts for the year. Sakura season is way over and I miss seeing sweet shades of pink everywhere.
Enough talk. Here are some peektures!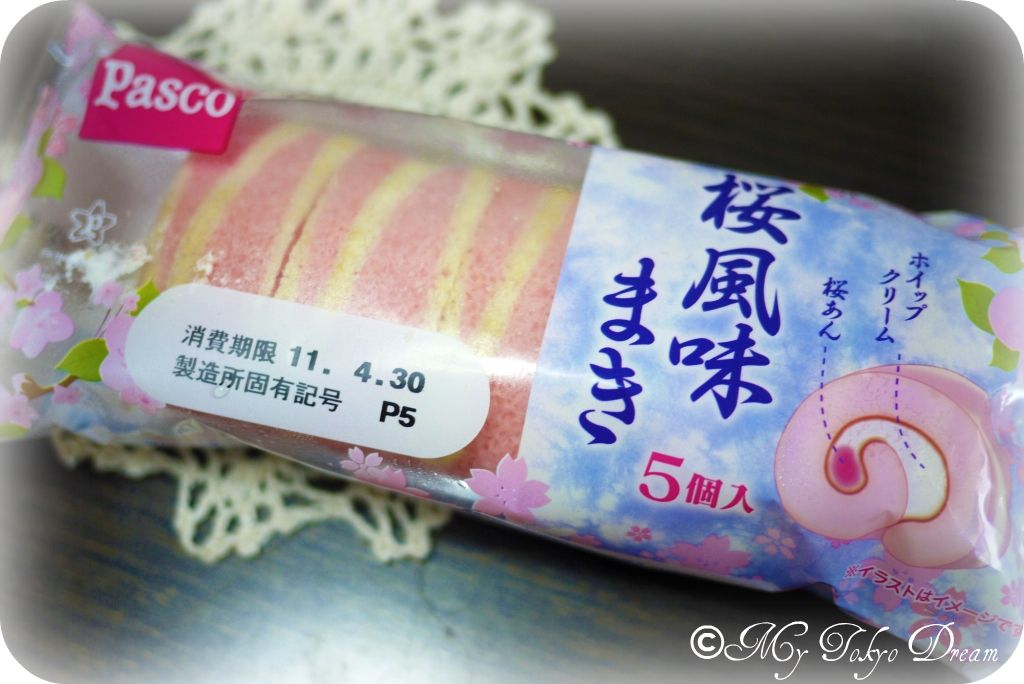 Sweet yummy roll cake.
With sakura-flavoured red bean paste filling!
Sakura season may be over...
...but my room and toilet can still smell (artificially) of sakura!