Harajuku has always been one of my favourite places to shop and people-watch. It is so full of life and has loads of interesting little shops and and interestingly-dressed people!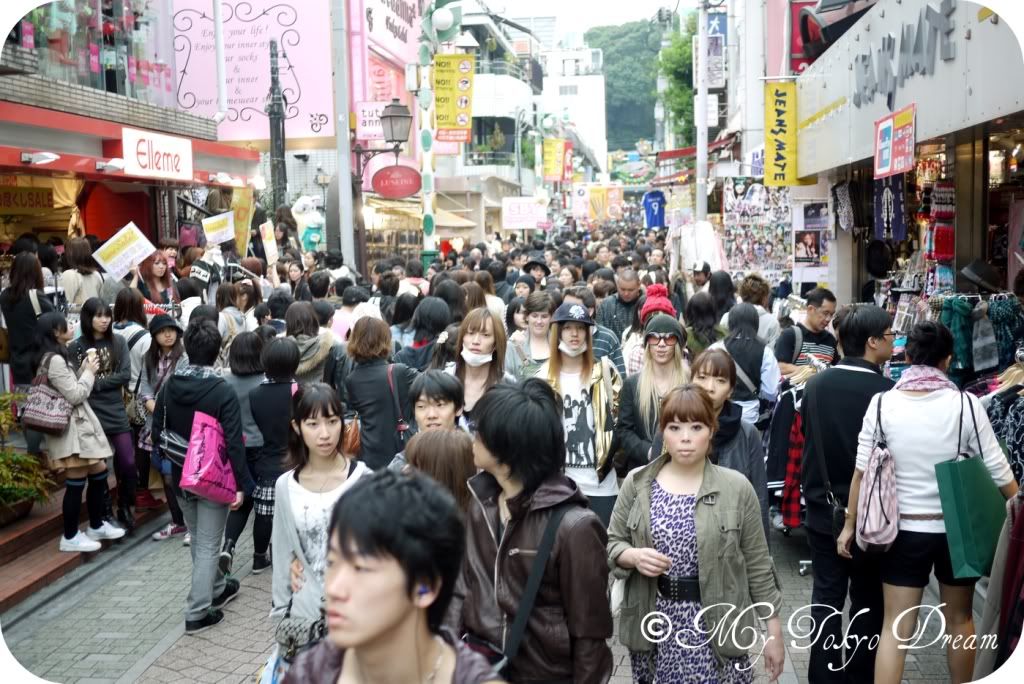 Typical Takeshita-dori on a Sunday.
Takeshita-dori is probably one of the most famous shopping streets in the world. It is the place to go if you want to catch a glimpse of the most updated fashion and styles among teens in Tokyo.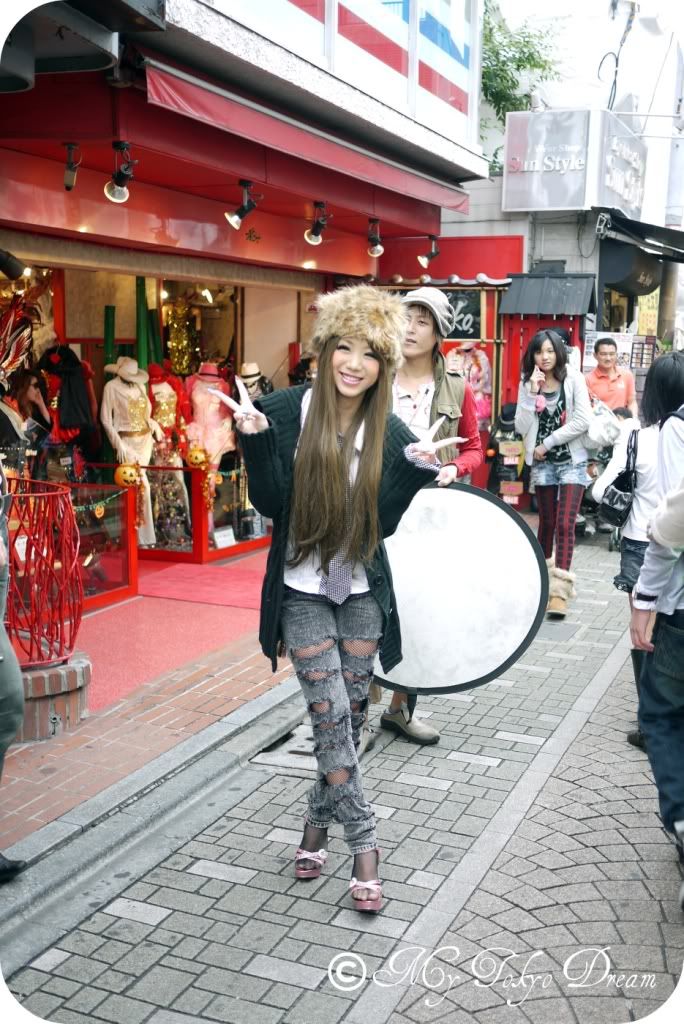 Model?
I saw a photoshoot happened at Takeshita-dori, but I am not sure if it is a streetsnap photoshoot of a passer-by, or if this girl is a real model? Anyone recognises her?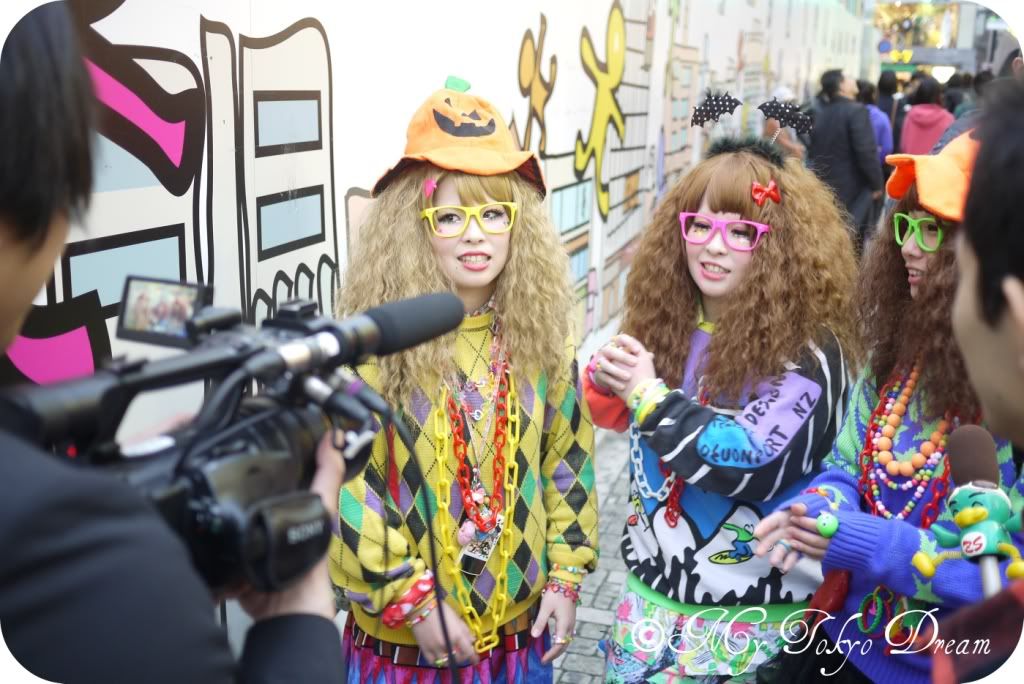 Funkily-dressed girls getting interviewed.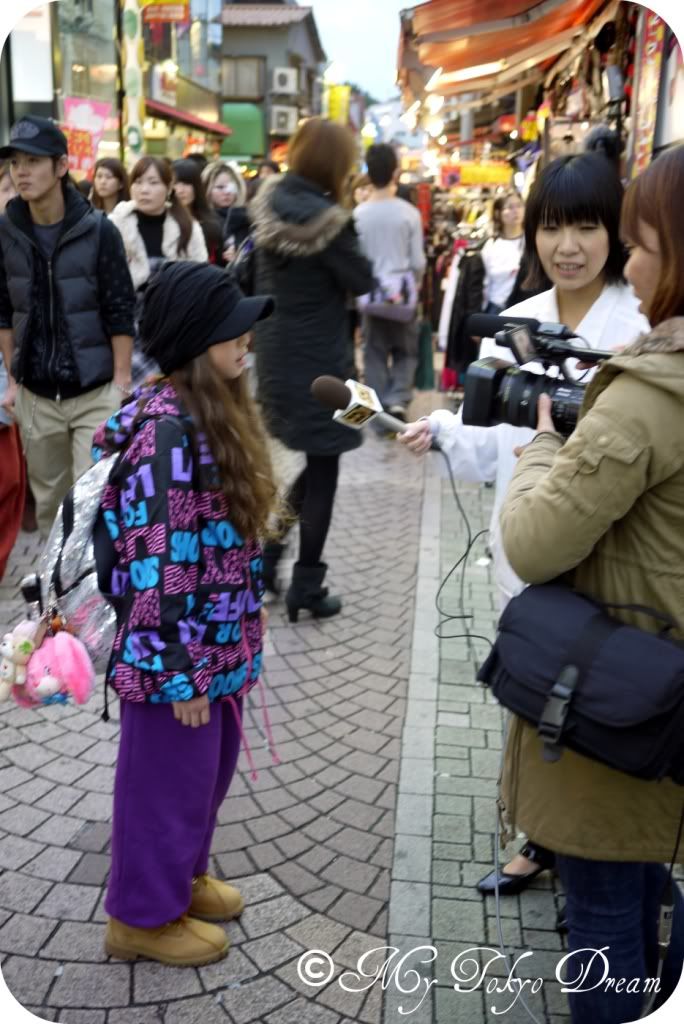 Even the little girls have such unique style! This girl is 11 years old! I know cos I eavesdropped her interview, haha.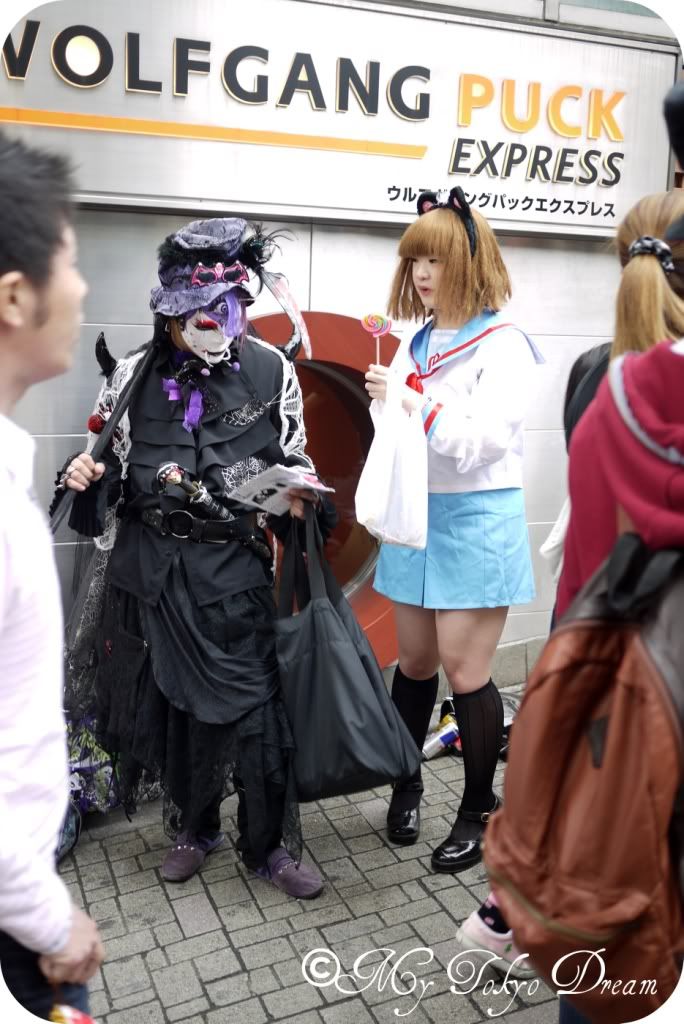 Holding a plastic bag or a map is seriously not doing any good for these looks.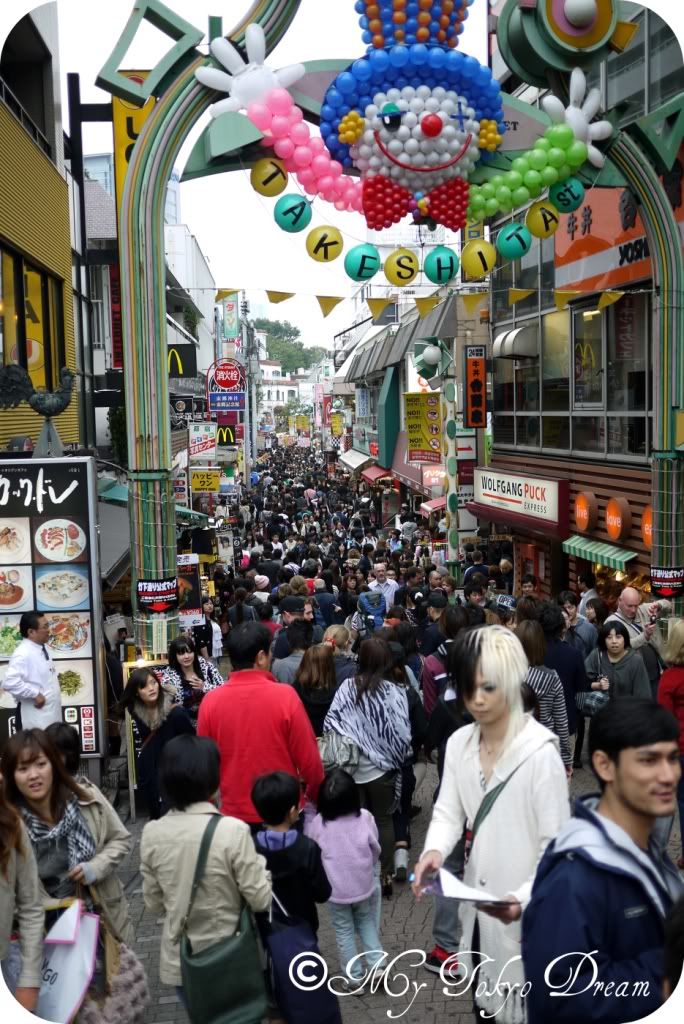 By day. Check out that guy's cool duo-toned hair.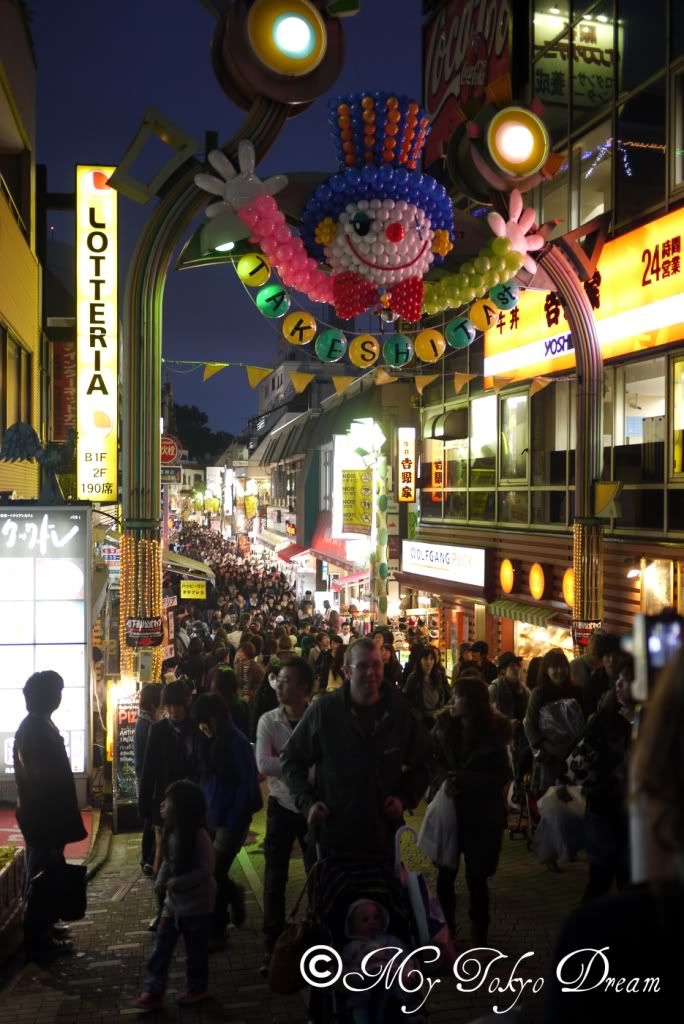 This post is entitled 'Harajuku Day and Night', but this is the only night shot that I got. Haha.
More random photos of Harajuku.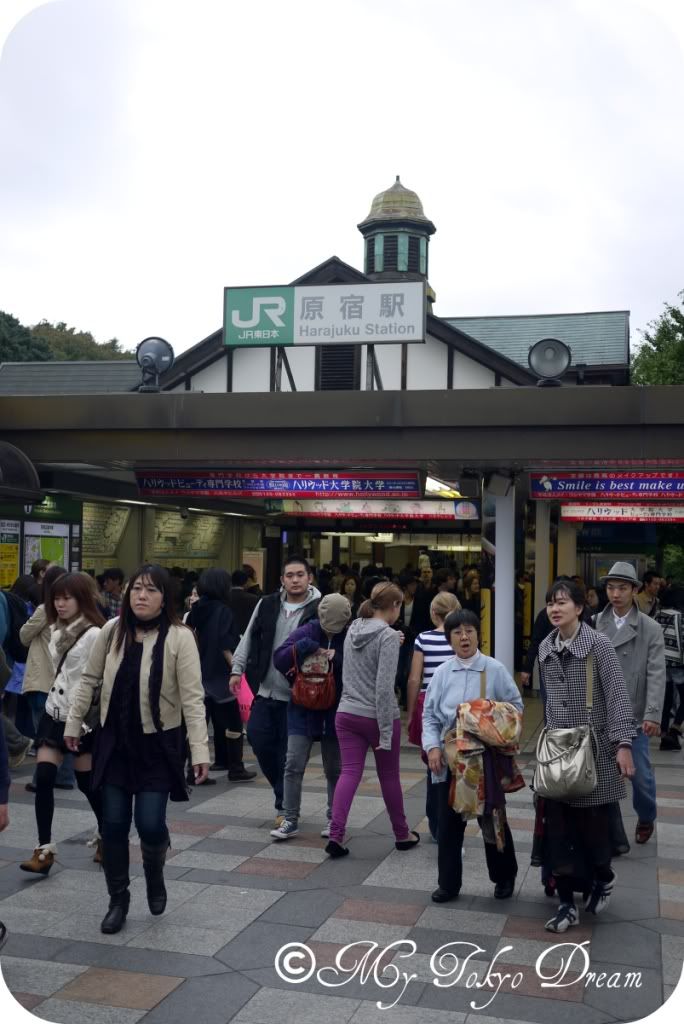 Harajuku JR station.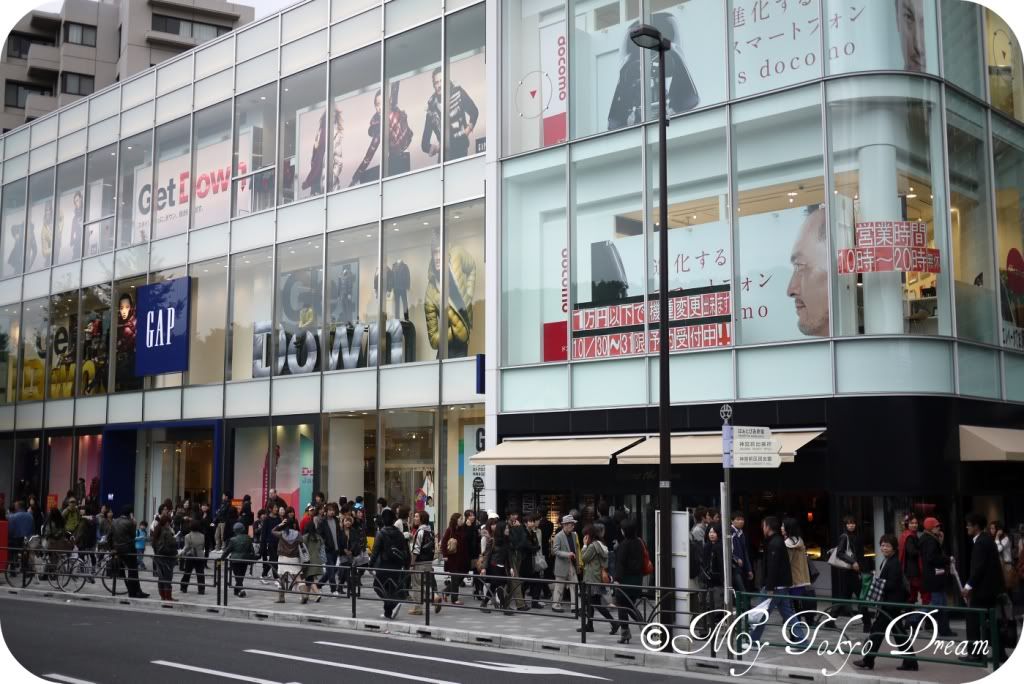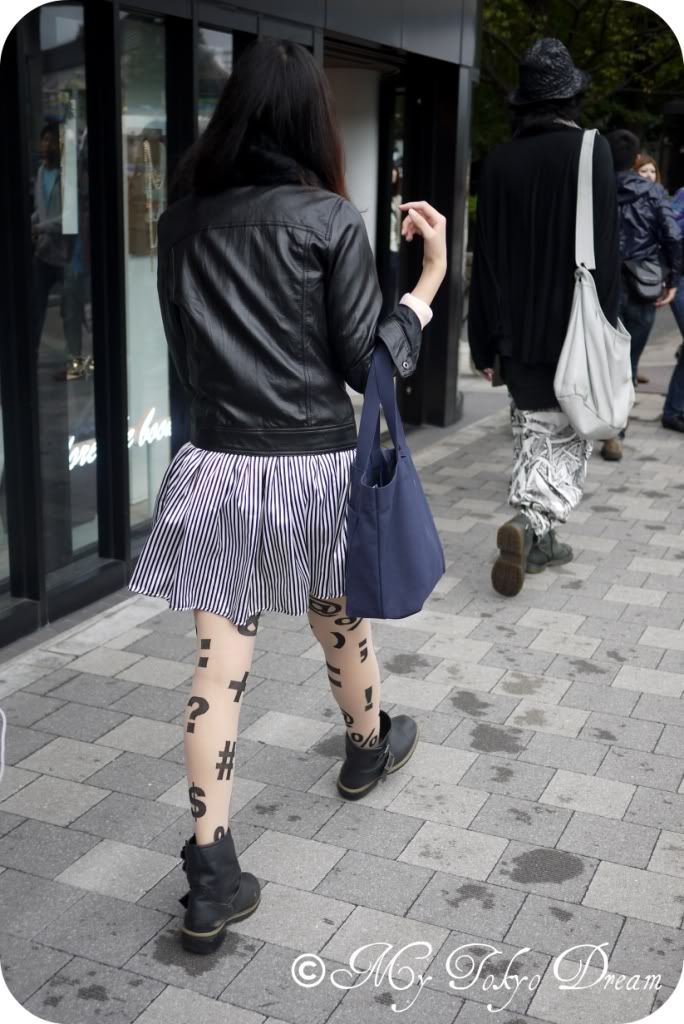 Cute tights! Her legs look like they are cursing!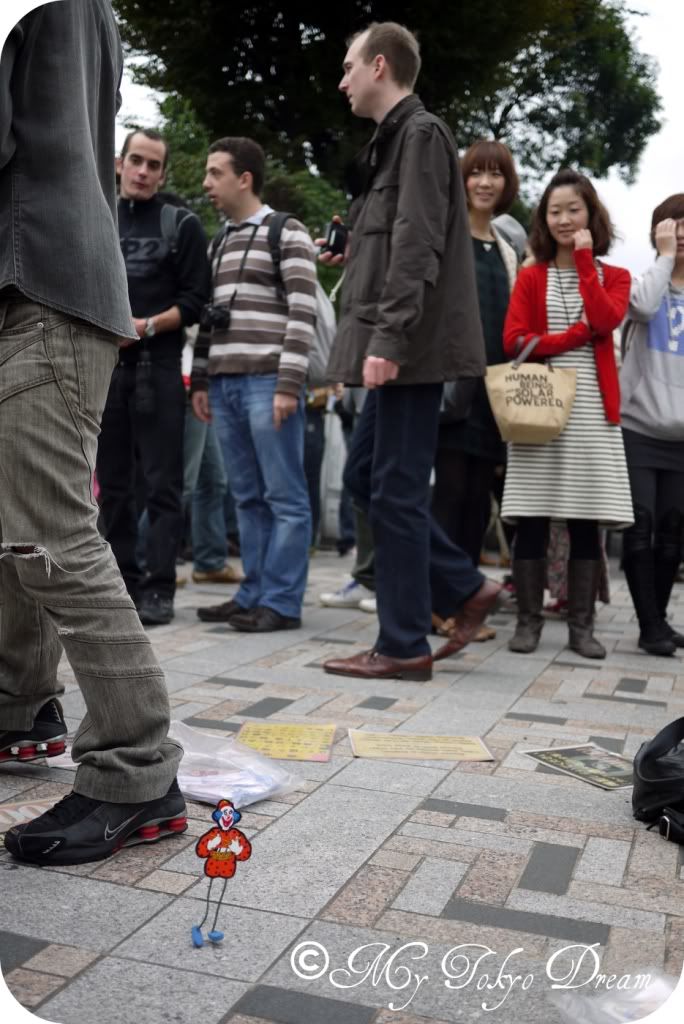 On the bridge right beside the train station, which leads to Meiji Shrine, is the place where youngsters like to show off their unique dressing.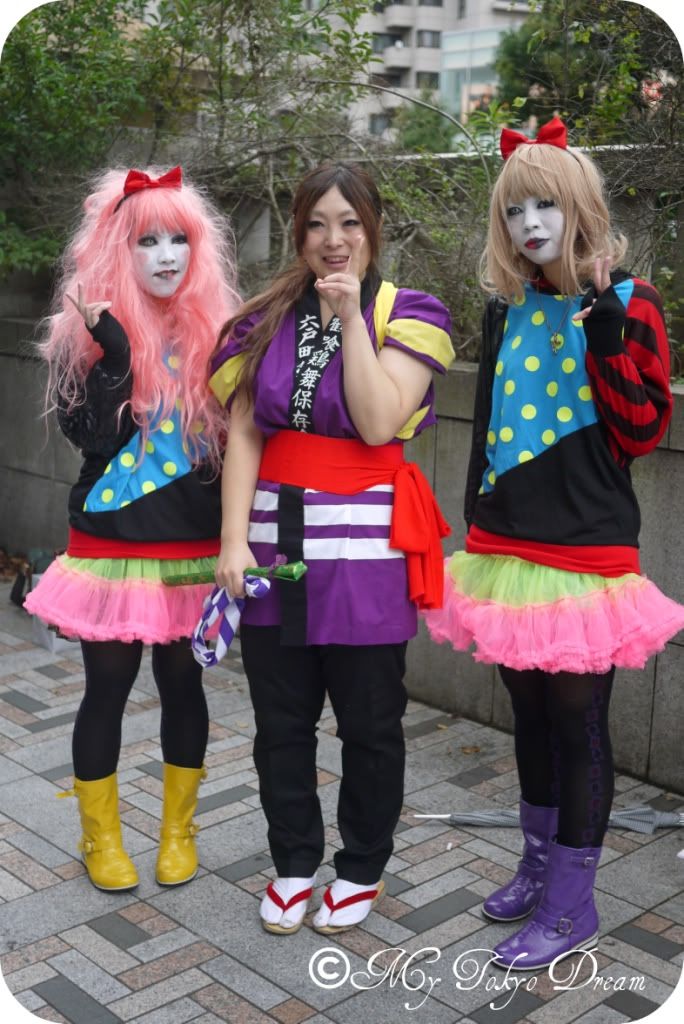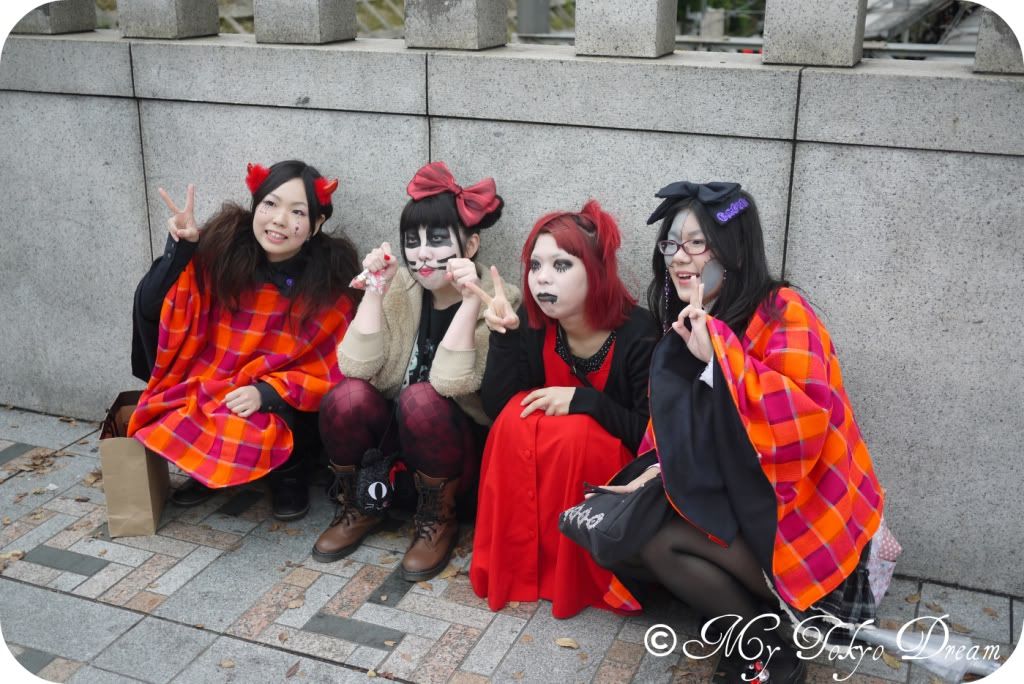 It is also the place where losers/weirdos try to seek some attention from passers-by.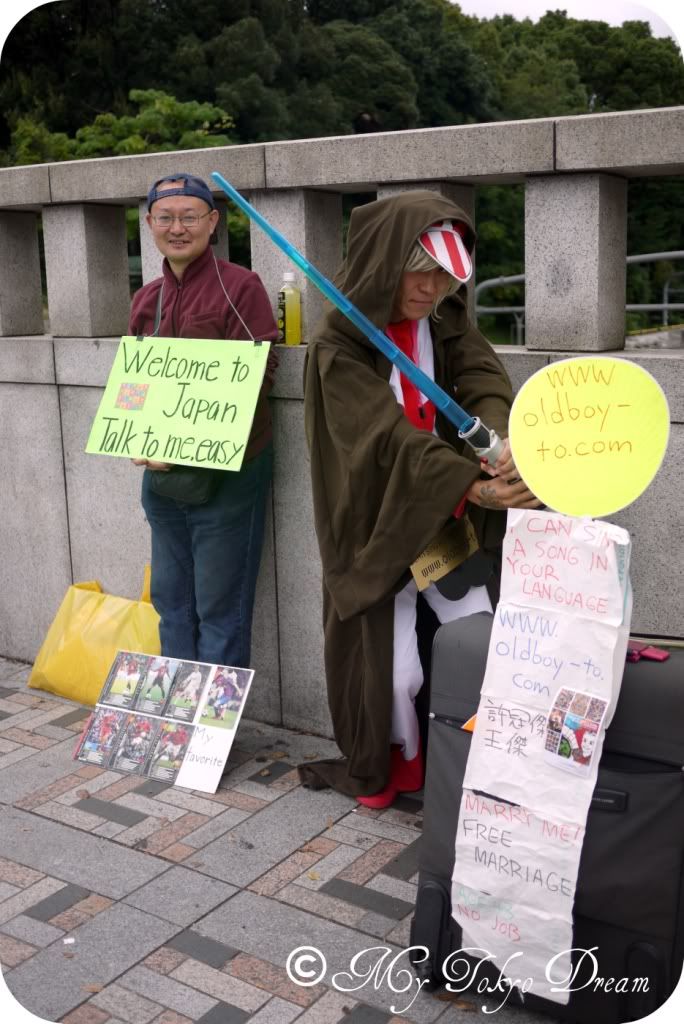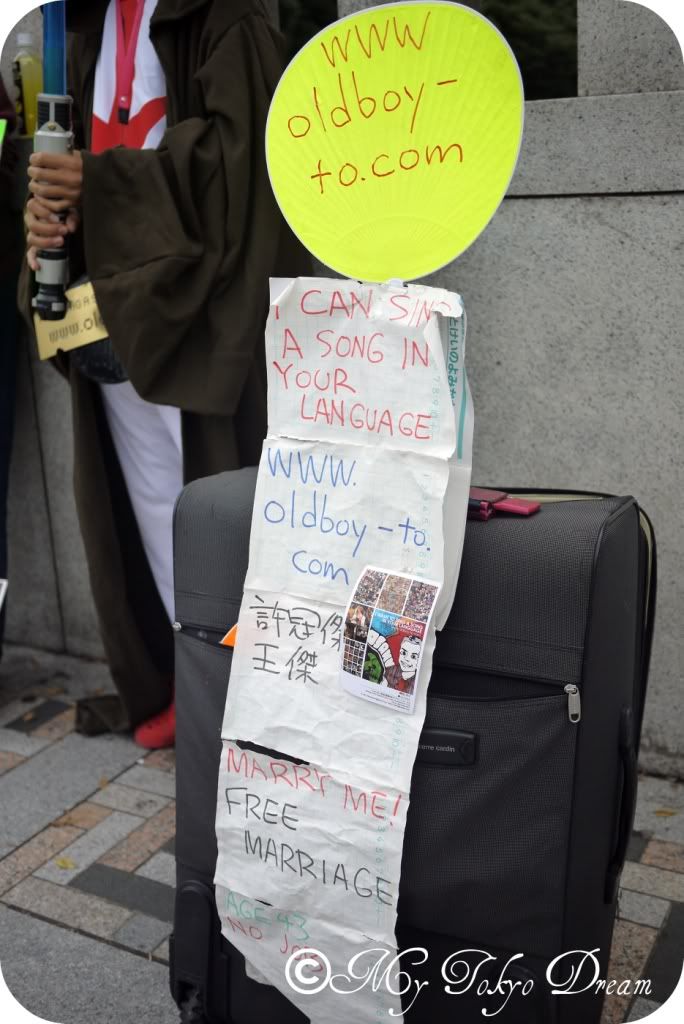 Ok this guy claimed that he could 'sing a song in your language' and he asked me what language I speak. I replied that I speak English, and he could not sing an English song. Right, how entertaining.
I gotta sleep soon cos I have a presentation tomorrow! Need to look fresh! Goodnight!