Hello young ones! Sorry I have not been blogging recently, as I was mad busy moving into my new place!
After a hectic one week of bringing over a bit of stuff each day and making the place more livable, I have finally officially moved into my apartment! Yay!
My biggest concern is of course the internet connection. J:COM (one of the bigger ISPs in Japan) offered me a good deal which comes with cable tv!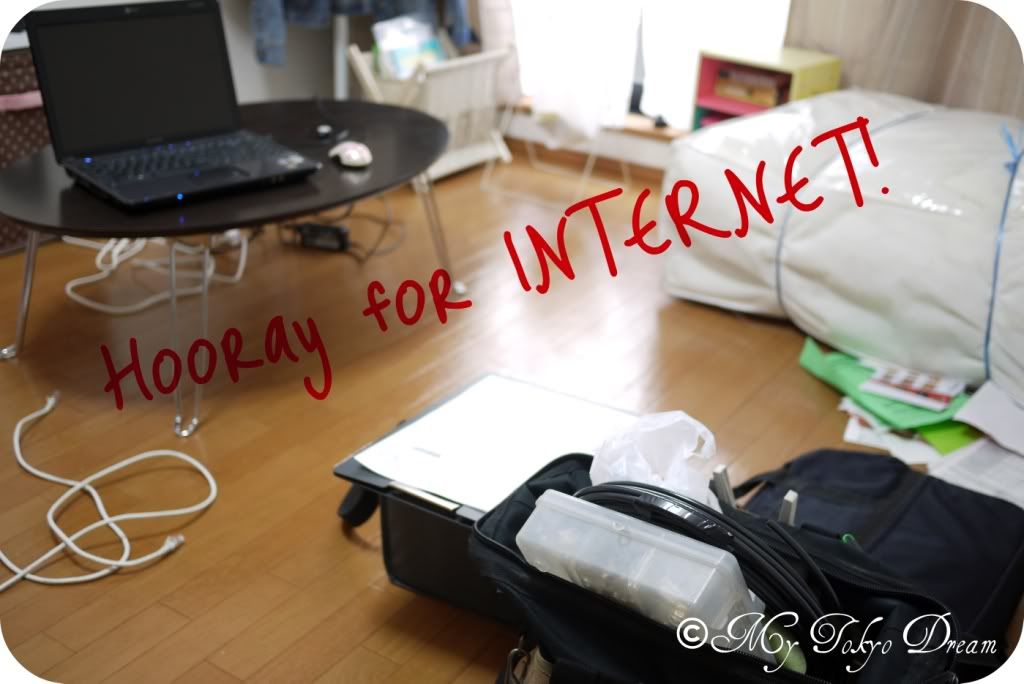 Yay I got internet! (J:COM guy's tool kit at the corner).
My fridge was just delivered and now I can buy some fresh ingredients and make myself a decent meal. I have been buying my meals at this awesome supermarket called Olympic, which is 2 mins walk from my place. At 7.30pm or so, the bread, fried stuff and bentos will start to go off at half-price!
Korokkes, slice of pizza, grapes and a dessert.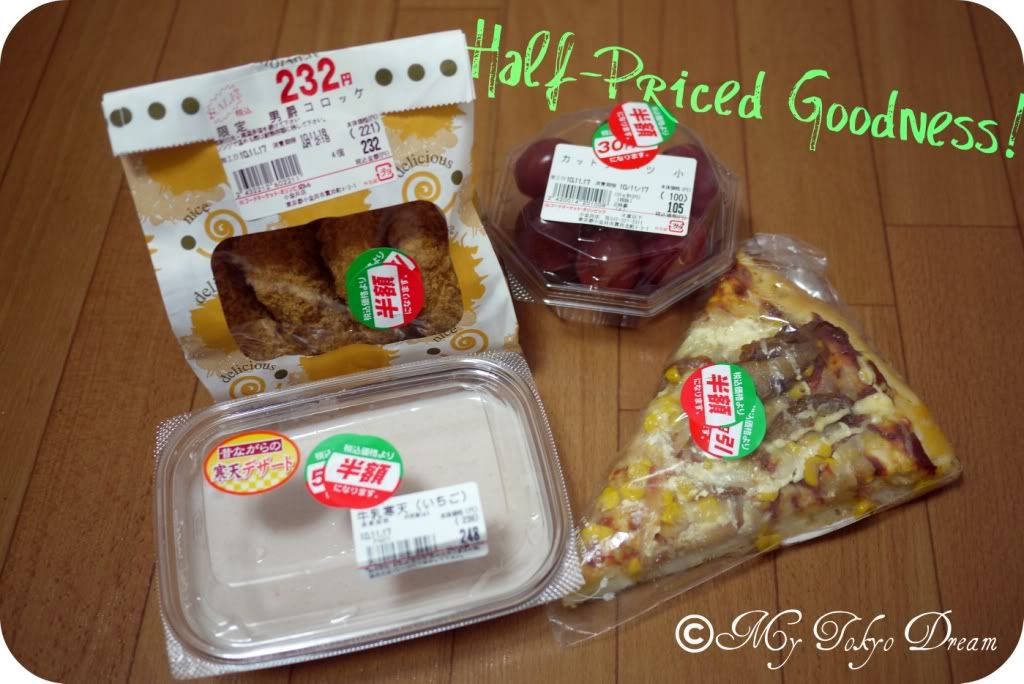 My dinner last night. Feel so guilty.
Some home improvement photos to share.
Before.
Tada! After!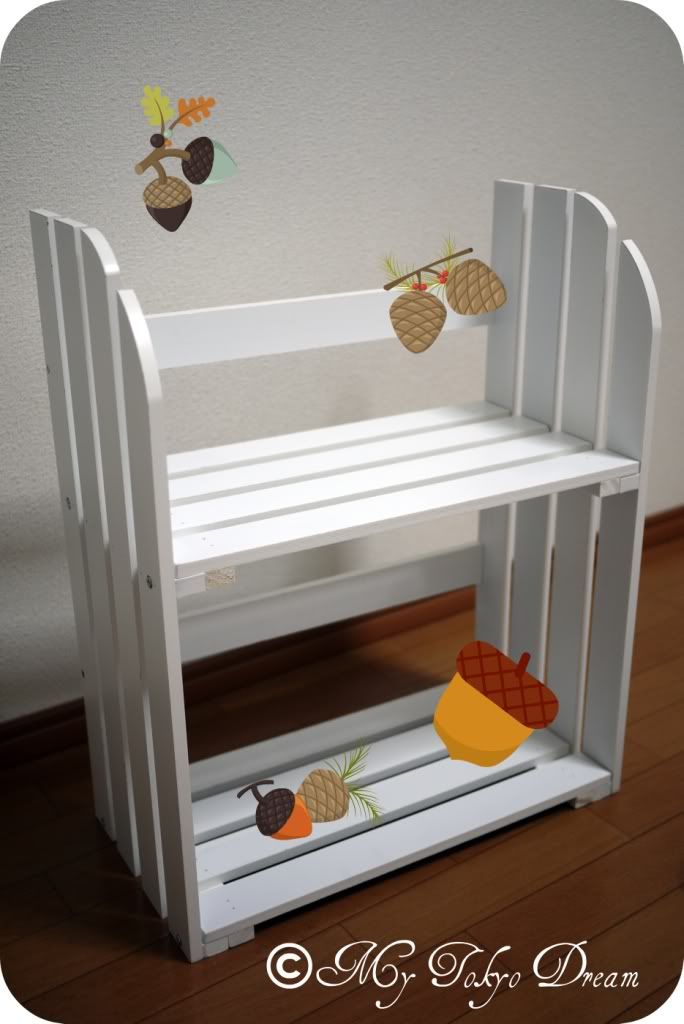 Bought this cute little rack at salut, a 1,000yen shop.
My place is still quite messy now and I will post photos of it when it's more presentable. See ya!