Hey y'all! How is everyone's Saturday so far? Mine was awesome, because I spotted my favourite character today!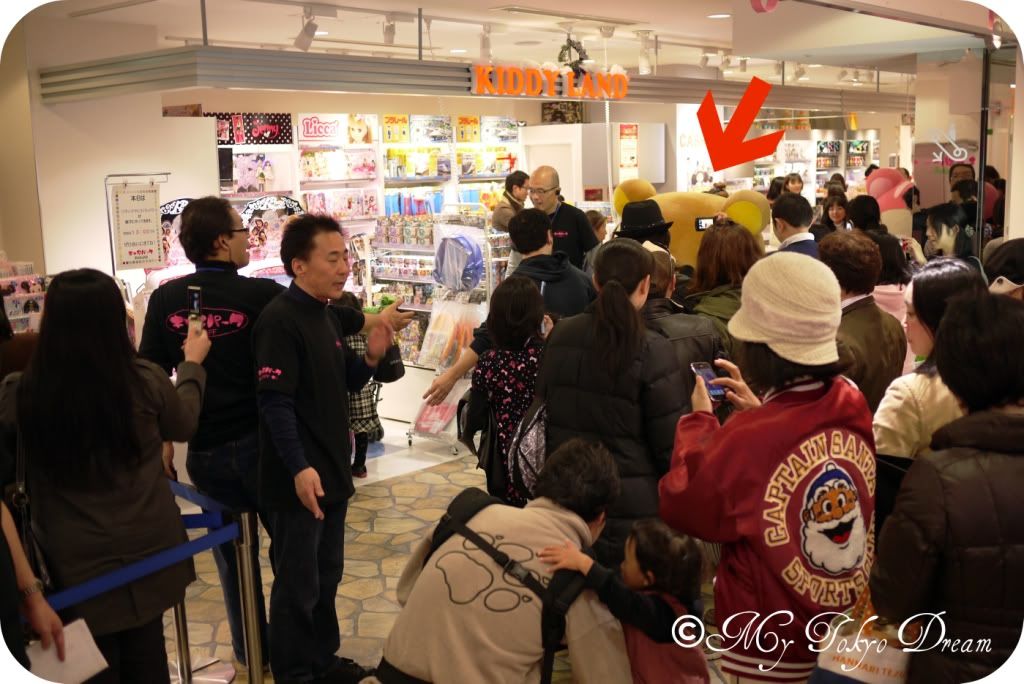 Who can that mysterious celebrity be?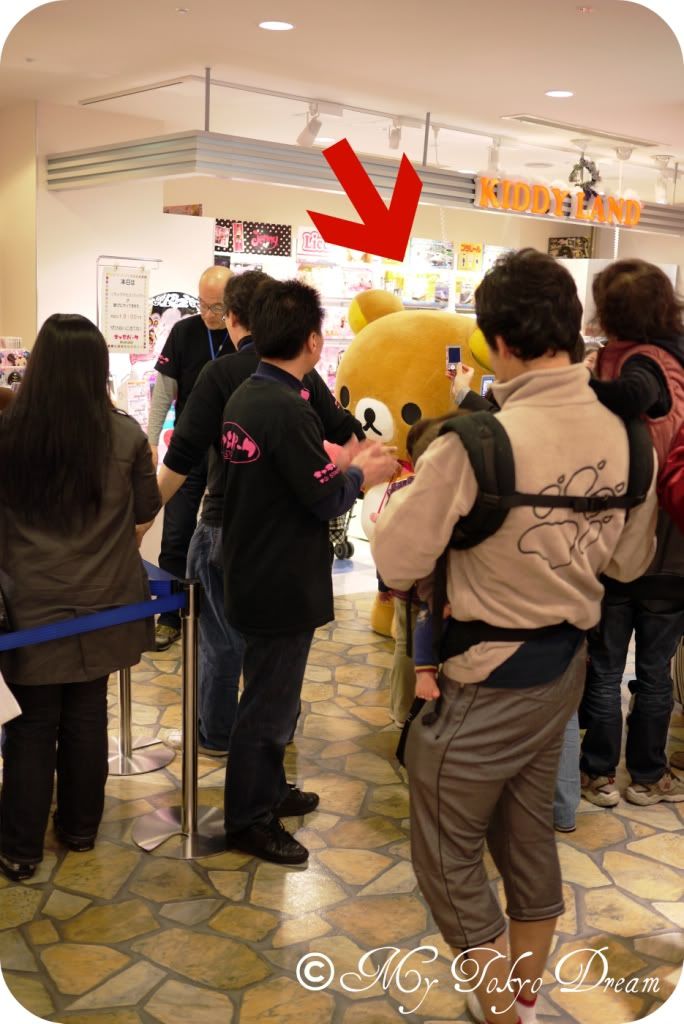 !!
It's

Rilakkuma

and

KoRilakkuma

!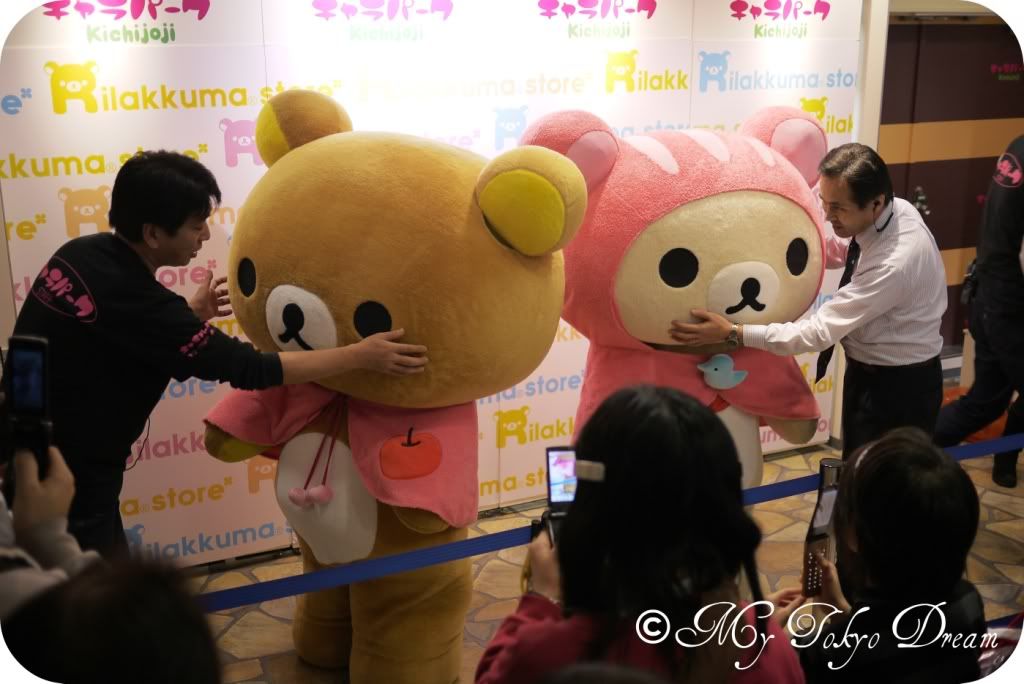 They looked kinda lost.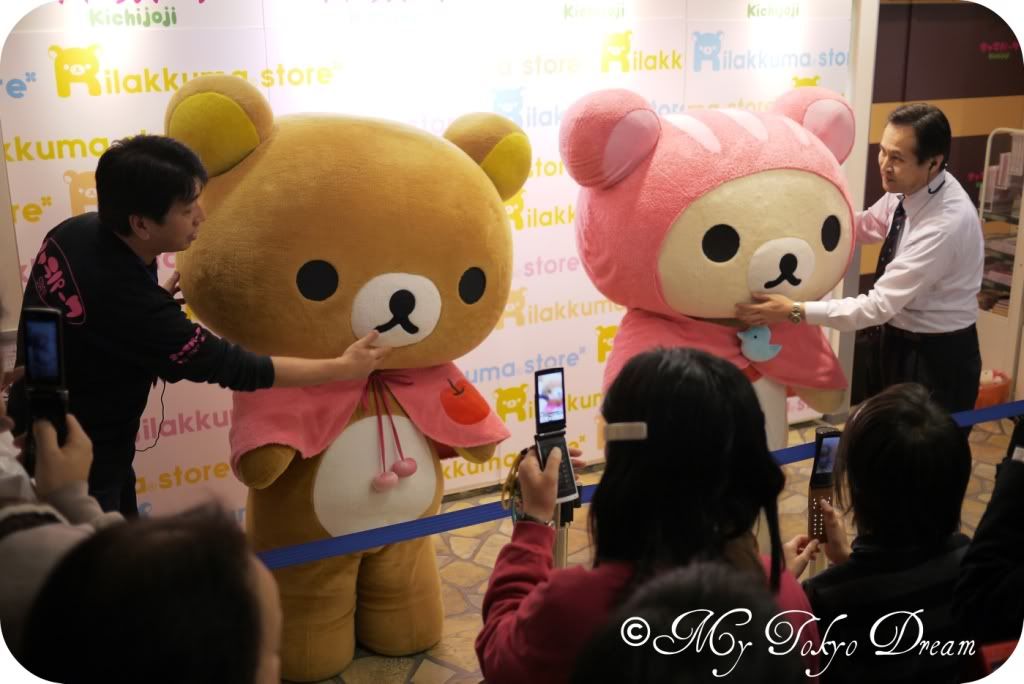 Ok all ready for photos! I love their outfits from the 'Forest Series'.
As usual there was a mad crowd mobbing the two bears. The charm of Rilakkuma is simply too irresistible!
And to sum up this short post, here is my loot of the day!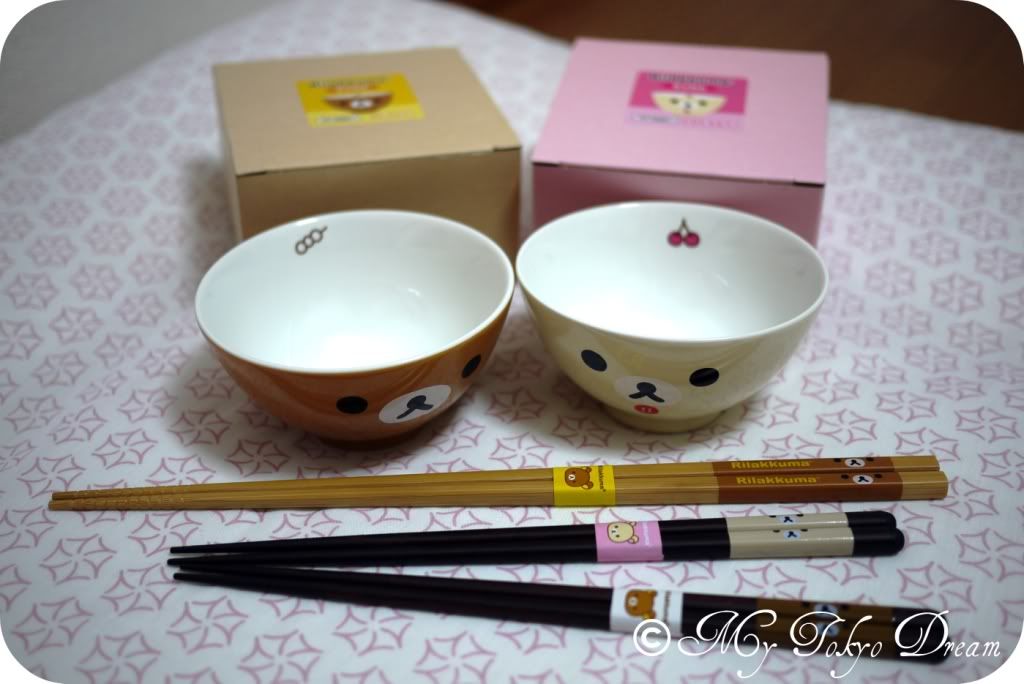 Bowls and chopsticks for my new home! The chopsticks are gifts from my friend Mari-chan!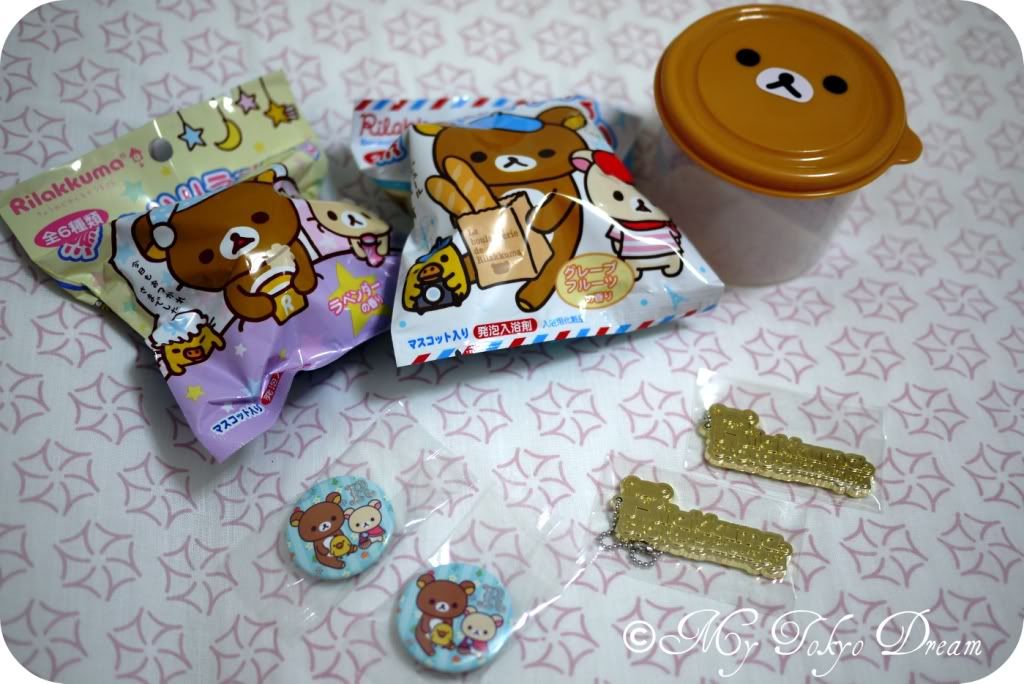 Bath salts and tupperware and freebies. The badge and keychain come with purchases above 2,000yen.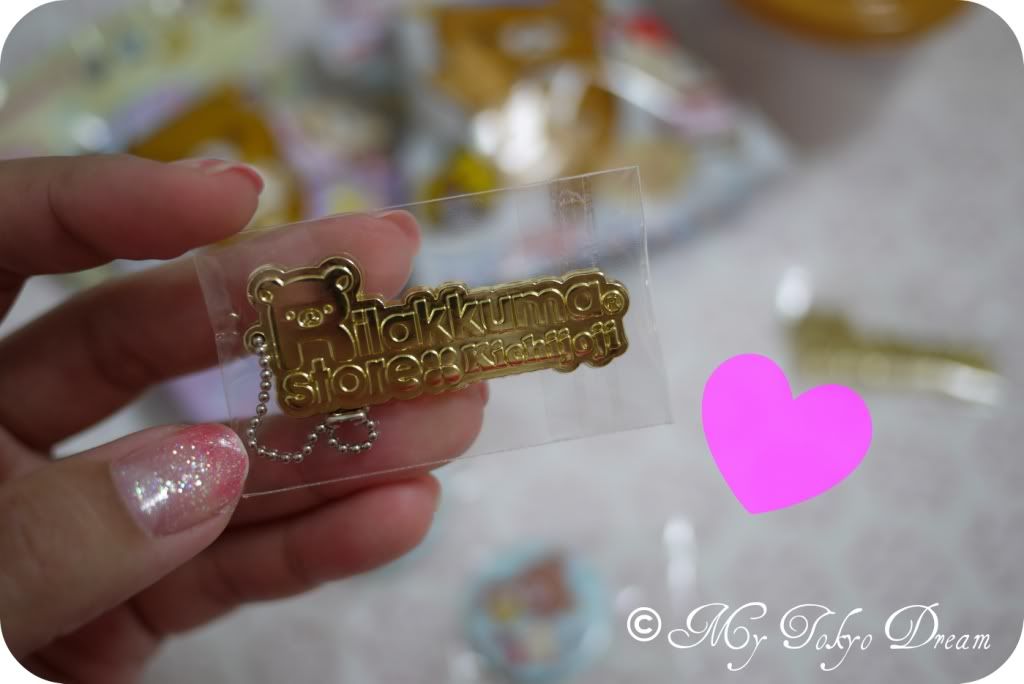 Not some cheap plastic, but made of super good metallic quality!