Yesterday, I went on a bus trip organised by the university to Nikko, Tochigi. And here is my loot!
Ok I did bought some castella but those are really not that photo-worthy.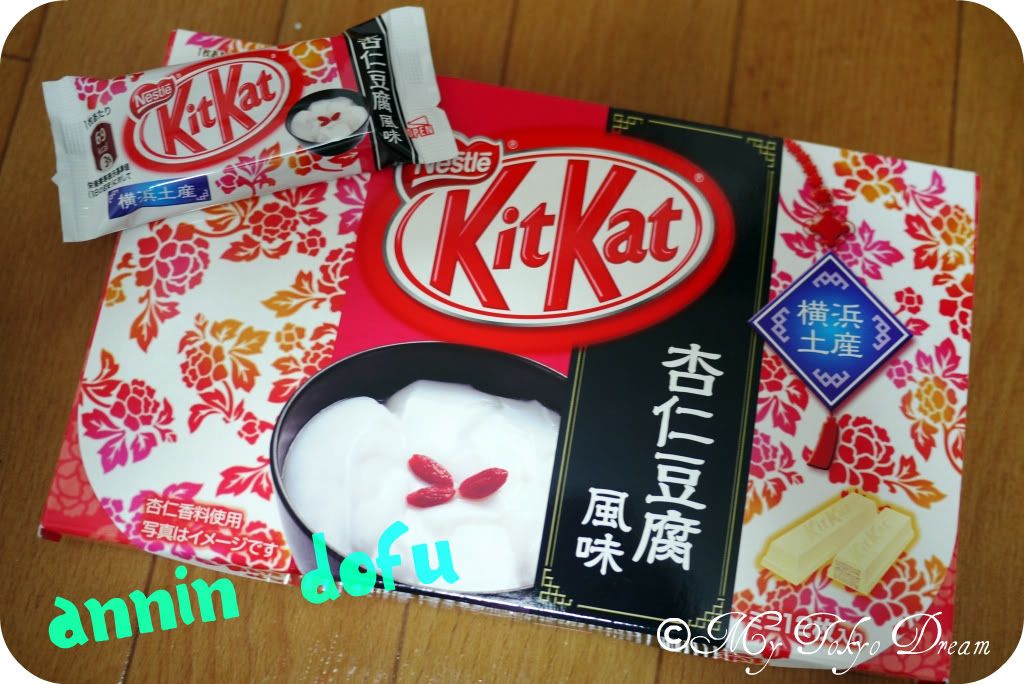 Yokohama Almond Jelly flavour. I miss my mum's 杏仁豆腐!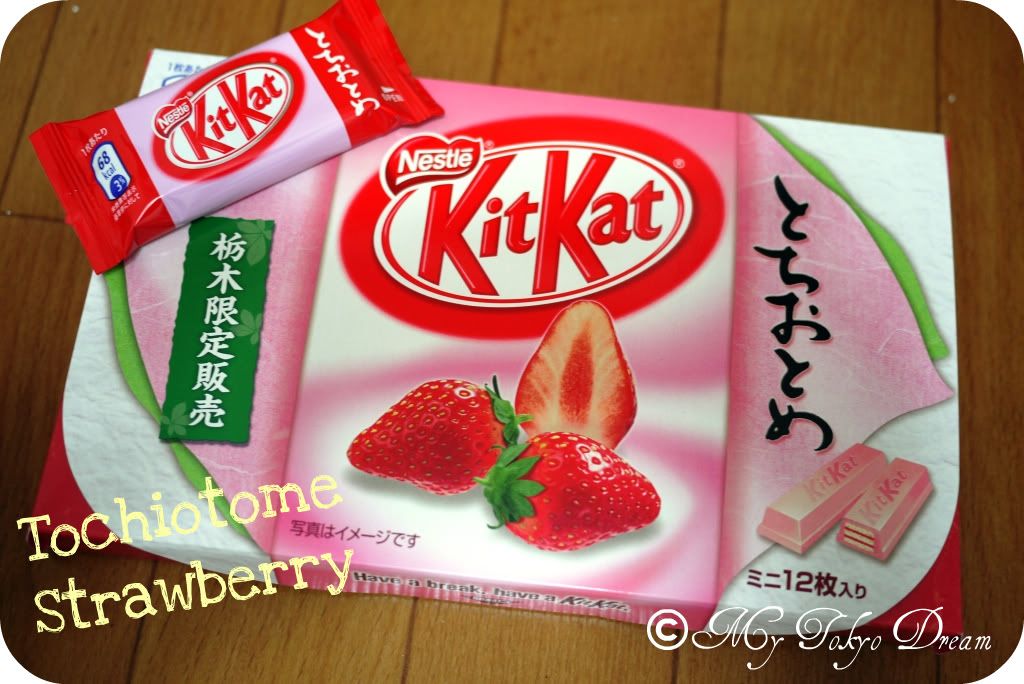 Tochigi-gentei Tochiotome Strawberry Kit Kat.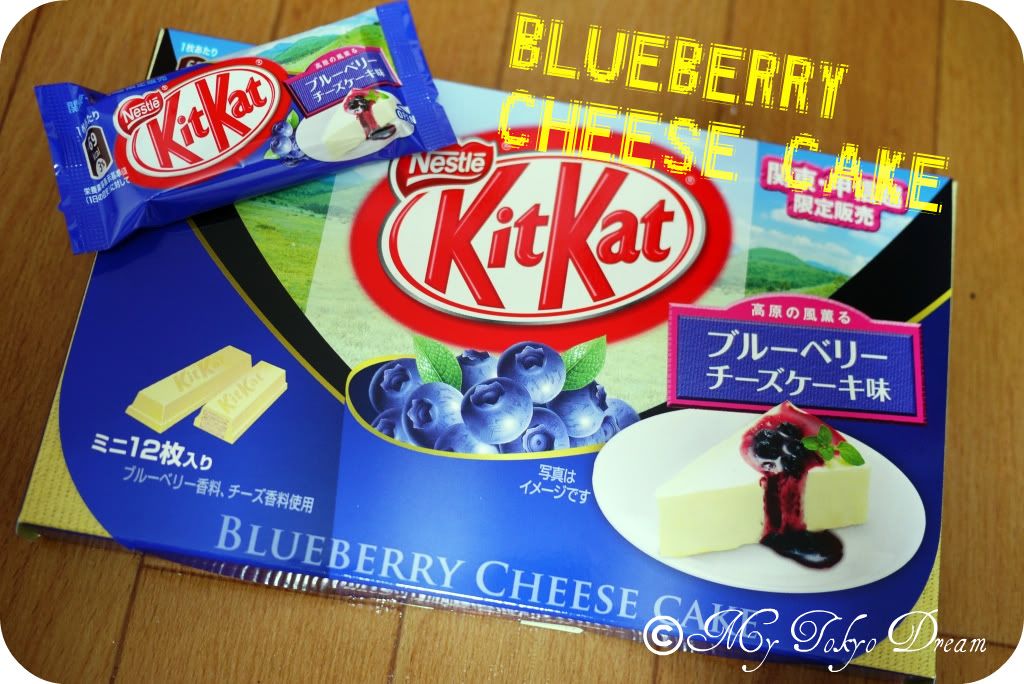 Blueberry Cheese Cake! Taste fake! Haha!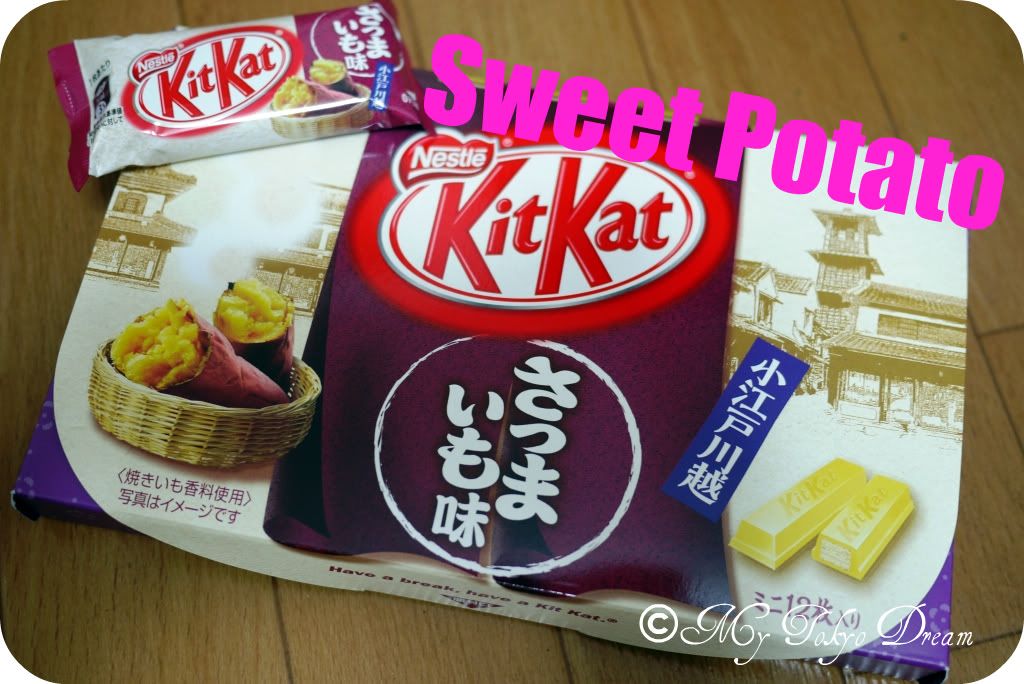 Satsuma Sweet Potato Flavour! I like sweet potatos!
Kit Kats in Japan come in irresistibly pretty packaging and I started collecting them five years ago. Here is a slideshow of my Kit Kat collection!
My Nikko trip deserves another post of its own, but here's a sneak peak!