Spotted the prettiest little boots I have ever seen and I called them 'little' cos they will never fit my monstrous feet.
Well, since I can't fit into them, at least I can take some photos and admire them at my own leisure. How sad does that sound???? Urgh, anyway, here they are!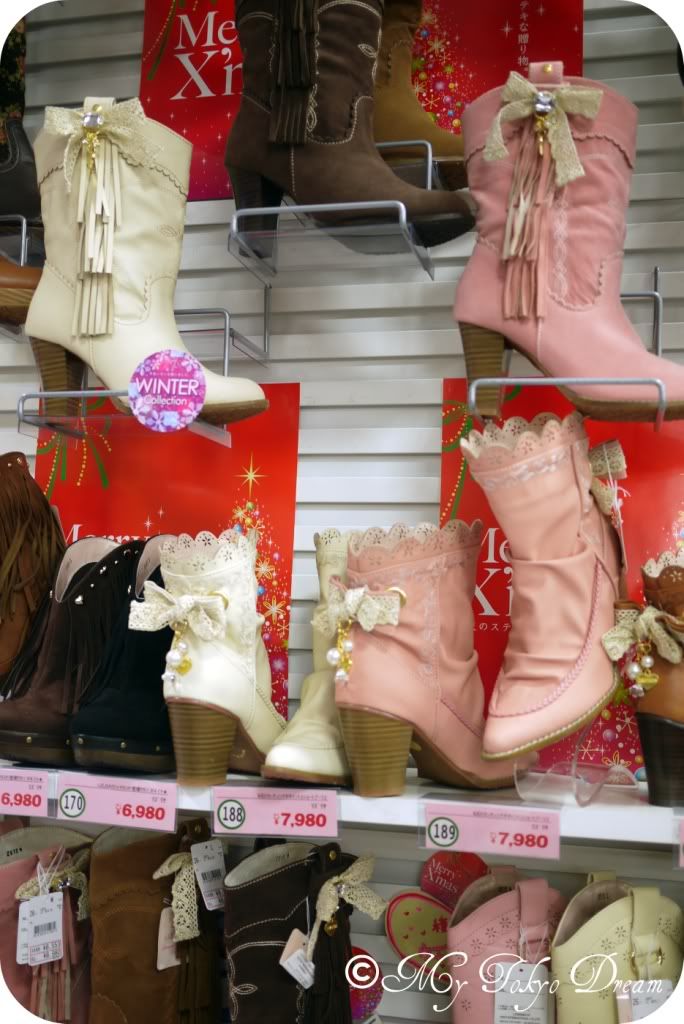 Liz Lisa boots!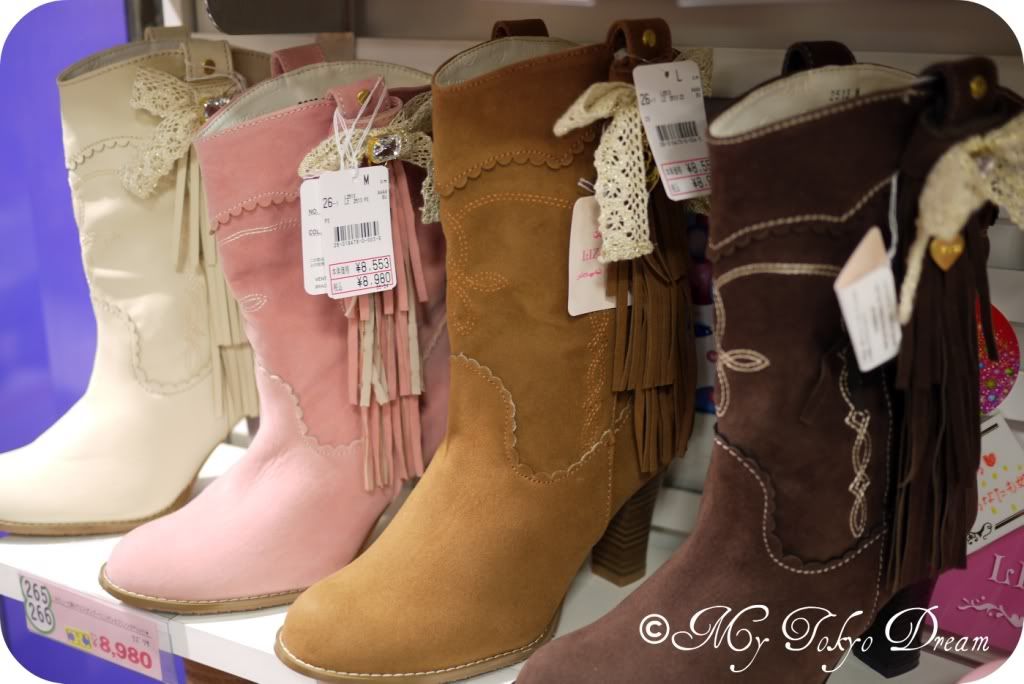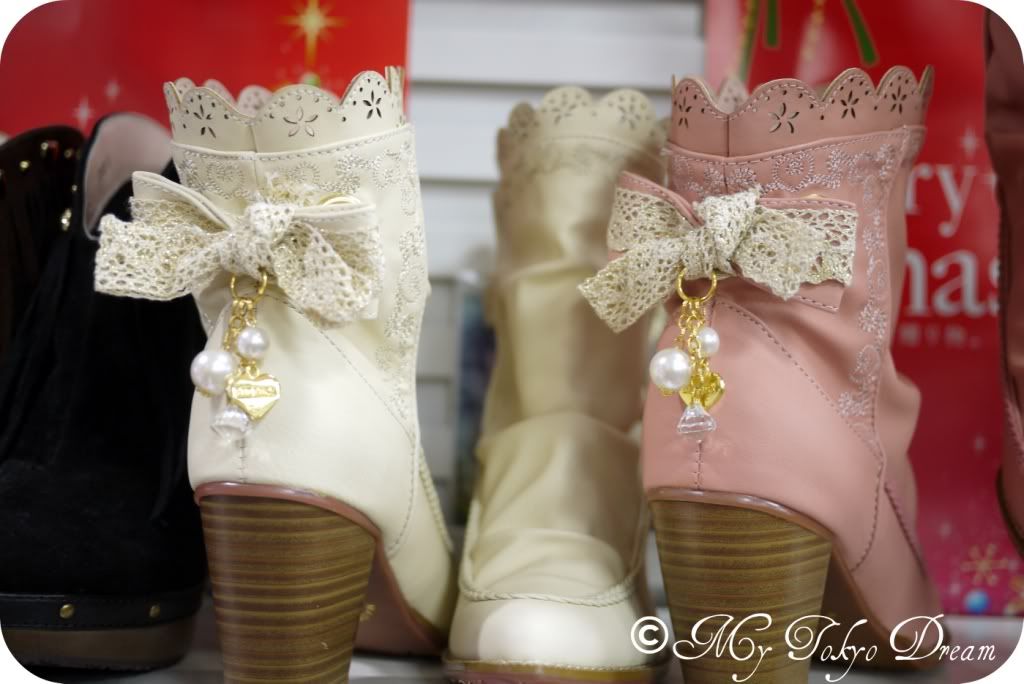 Details at the back. Pretty!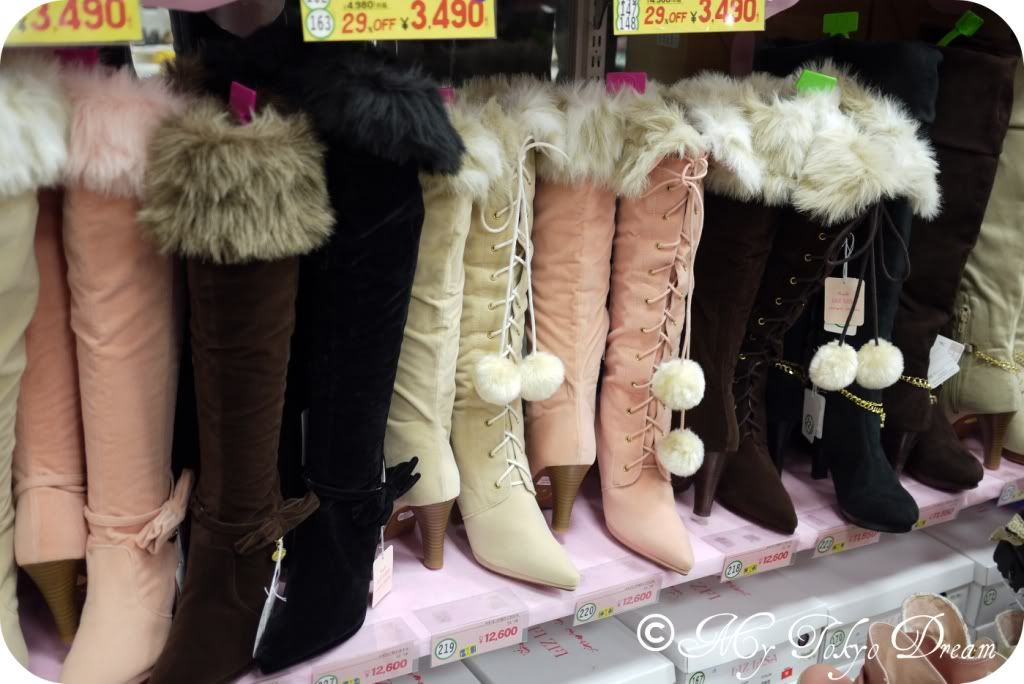 More pretty boots.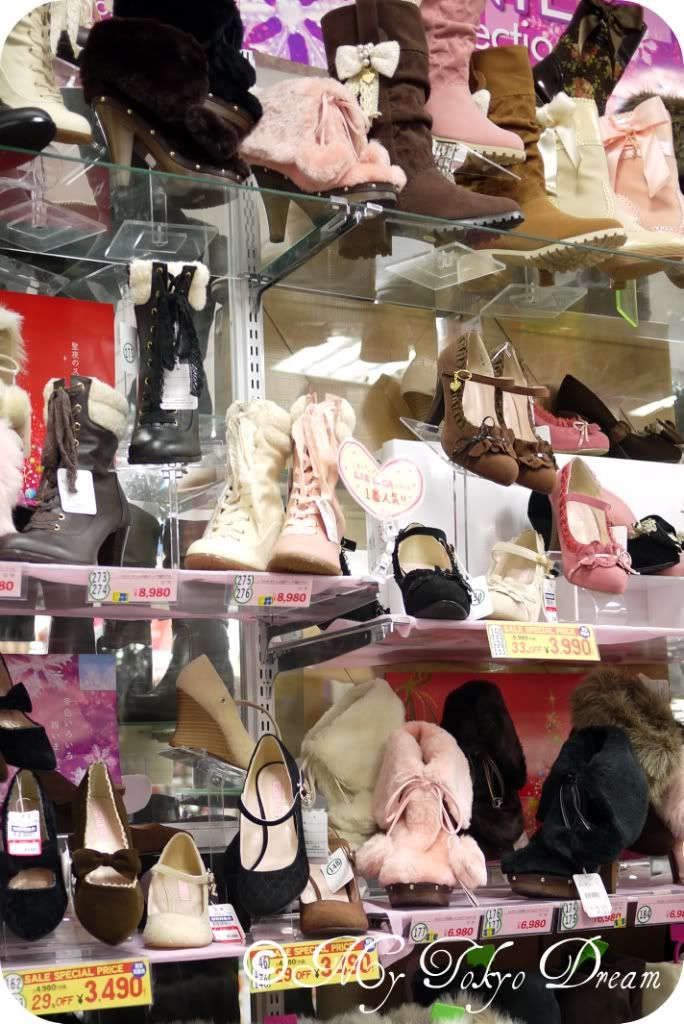 I wish they made the shoes in my size.
I can never buy shoes in Japan. Most shoes in Japan come in S, M, L and LL. The biggest size LL is around a US size 8 and I'm a US size 10! In Japanese sizes, shoes are up to 25cm for ladies and I'm a 26~26.5cm. Of course there are special stores that carry shoes in large sizes but the prices are unimaginably high and I can never afford them! Sigh!
No shoe-shopping for me in Japan!