Japan has the craziest TV shows!
Was watching TV one night and saw this work of madness!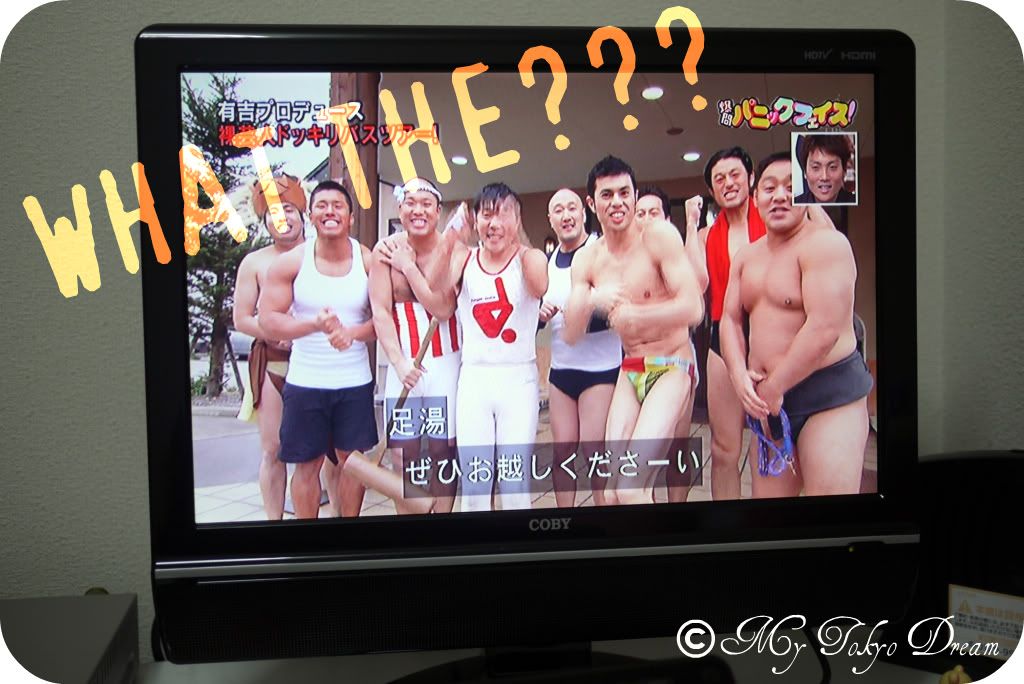 Almost-naked male celebrities (mostly comedians) participating in a bus tour to a colder part in Japan! Most of them bared their arms and legs out in the coldness and some were decked in only a pair of tiny swimming trunks!
Pranks were played on them throughout their journey. Two female passers-by pretended to take a photo of them, but jets of
iced-cold water
shot out from their cameras instead! Members of the staff dumped
cold water
on the men from the balcony of a store they were about to enter! A mascot came running at them and crazily pelted them with chestnuts (yes,
CHESTNUTS!
). It was a ridiculous sight but also ridiculously
FUN
to watch!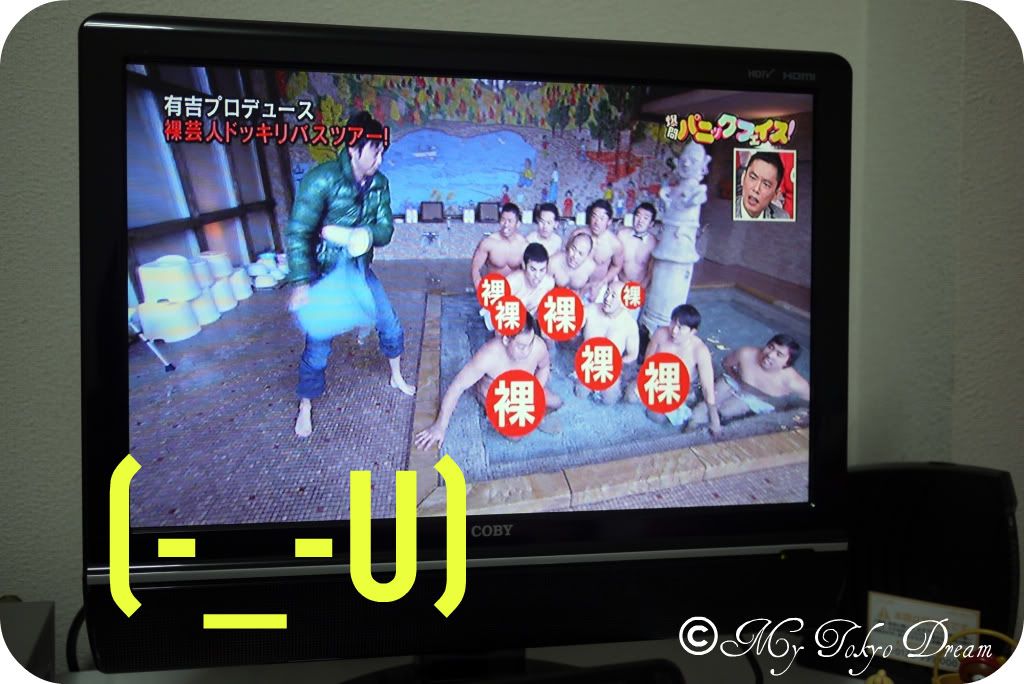 And then! They stripped to their birthday suits and were told to enter a 'hotspring', which was in fact filled with iced-cold water. The men happily jumped in, thinking that they could finally enjoy a hotspring bath. Imagine the sight of them screaming like banshees when they realised that the water was cold! To make it worse, the host of the show threw cold water on them!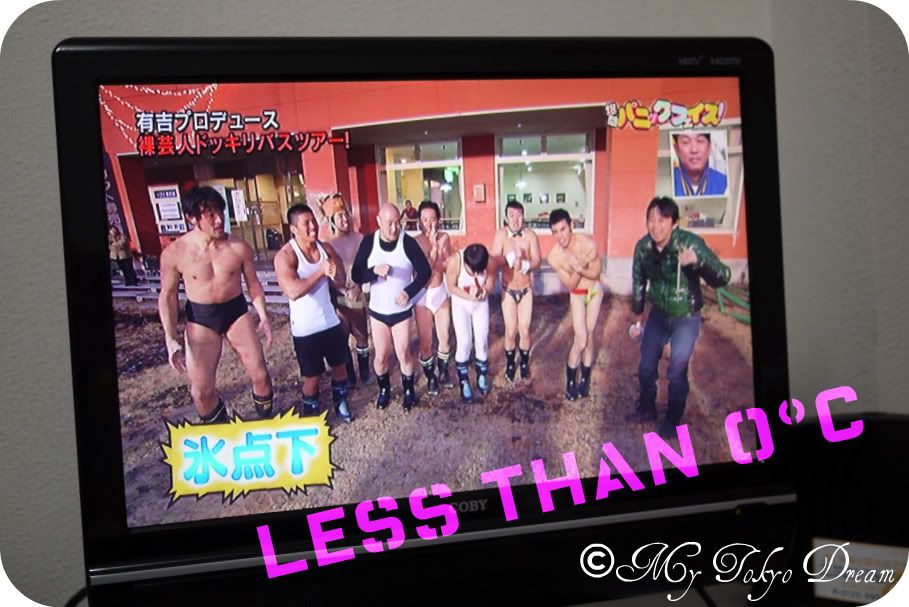 Outside again and less than 0°C.
I salute these men for enduring the cold to bring a moment of amusement to viewers! That's what I call Painful Humour!