Hee hee hee hee it's 三連休(
Sanrenkyuu
- 3 days off consecutively) this weekend and I'm a happy girl! Next Monday is Coming-of-Age Day, which is a public holiday in Japan, thus the long weekend. I love long weekends!
My family was here to visit me a while ago and boy, we did a hell-lot of traveling around Japan! Japan is not just about Tokyo (I feel a bit abashed to say that, cos my blog is afterall named
My Tokyo Dream
, but that is because I'm based in Tokyo), there are
plenty
of fun and happening places to visit in Japan! And today I shall blog about one of them!
Jigokudani Snow Monkey Park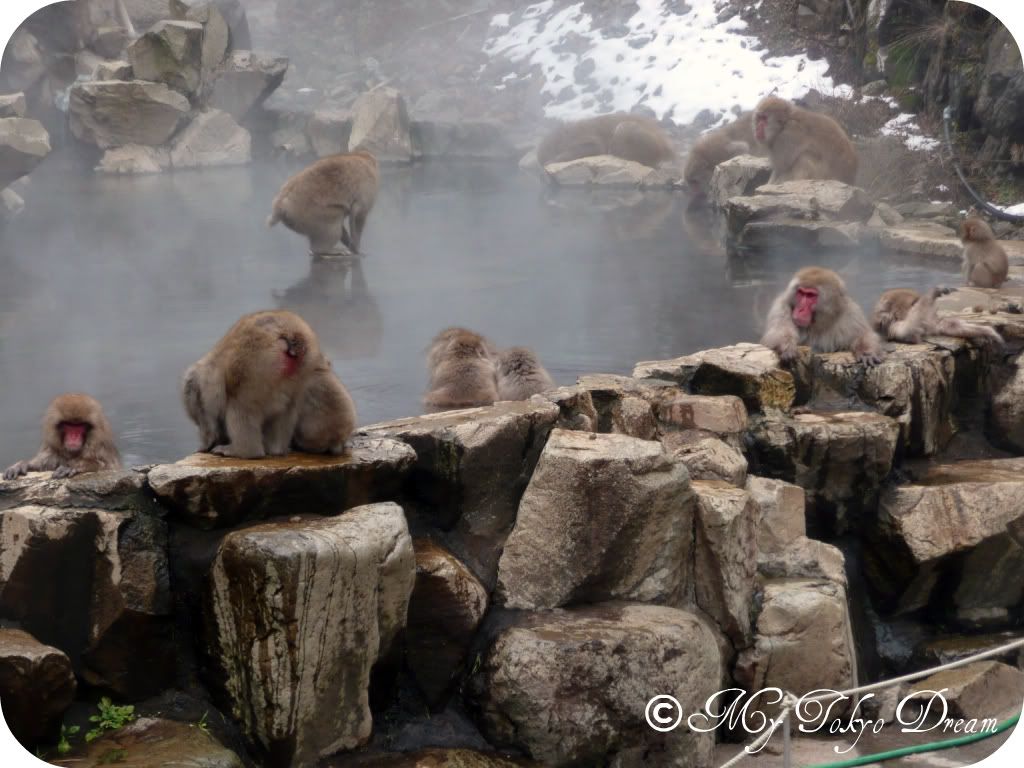 These monkeys know how to enjoy life!
Deep in the valley of Jigokudani (literally translated as Hell's Valley), there is a little park where you can observe and have close contact with wildlife monkeys, whose favourite pastime is to relax in the hotsprings.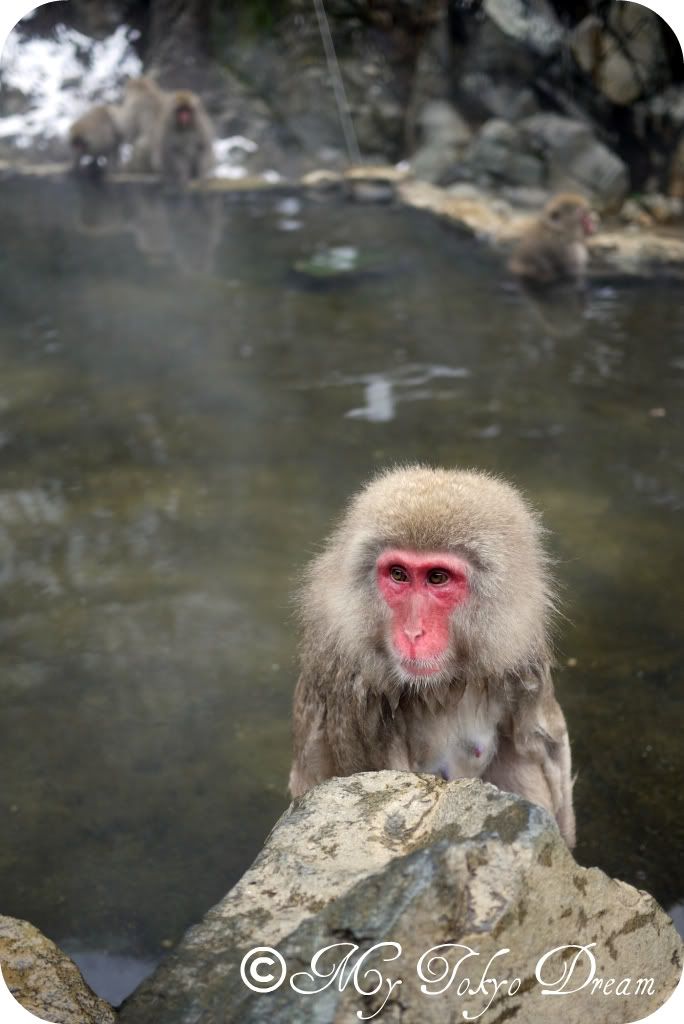 Jigokudani is located in Yudanaka, an onsen (hotspring) town in the Nagano prefecture. The name of Jigokudani derived from the sight of hotsprings that resembles boiling water in hell as described in folktales.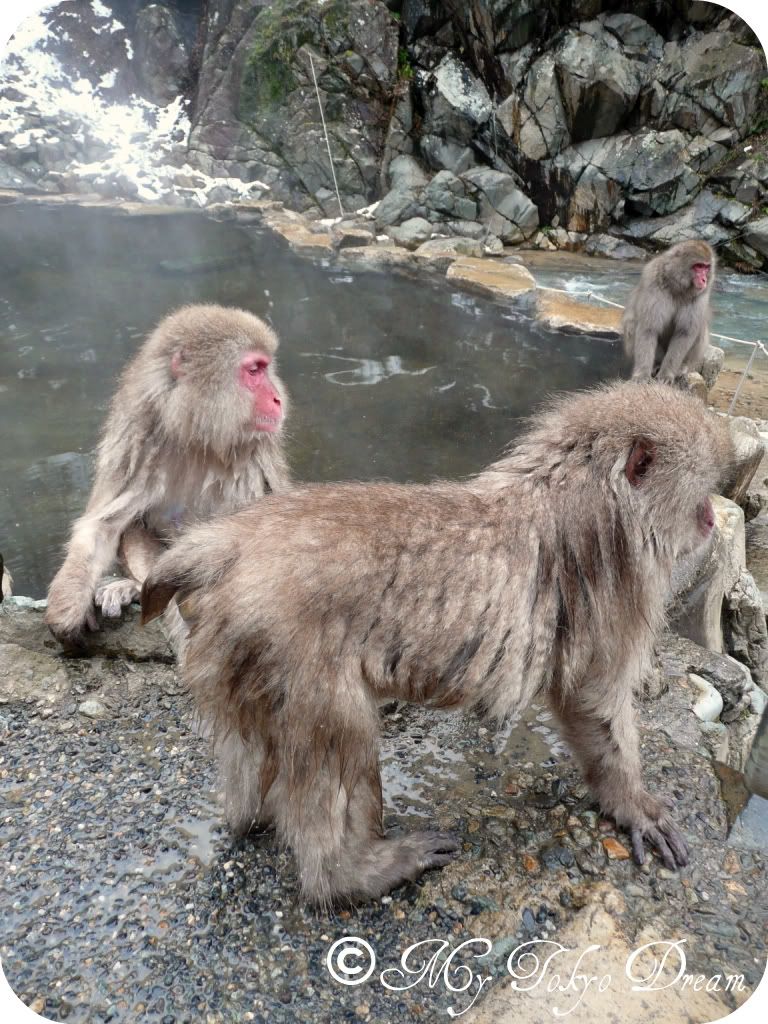 How a semi-wet monkey looks like. So cute!
Aww!
Snow covers Jigokudani one-third of the year and it is cold most of the time, which explains why the monkeys like to spend time in the hotsprings - to keep themselves warm!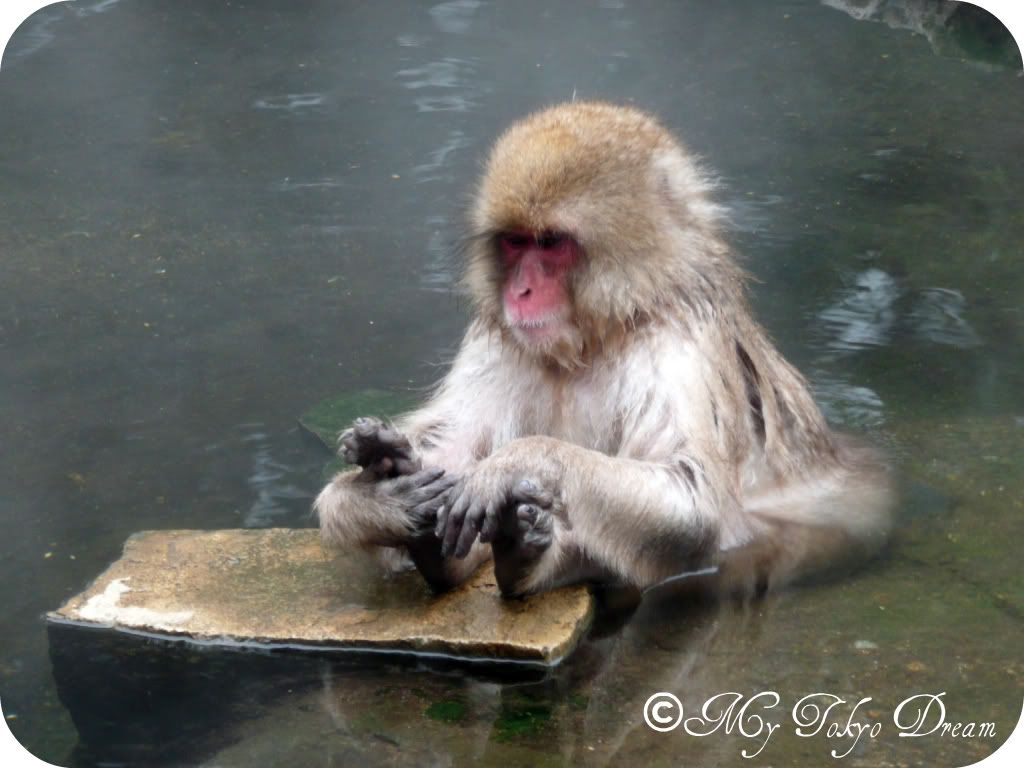 Most snow monkeys are in a zen-like state when they are in the hotsprings.
We had to hike up a treacherous path before we could arrive at Jigokudani. The journey up was scary! The ground was covered in slippery ice and one could fall to his death if he is not careful! Maybe that is another reason behind Hell Valley's ominous name.
Start of the 1.6km hike.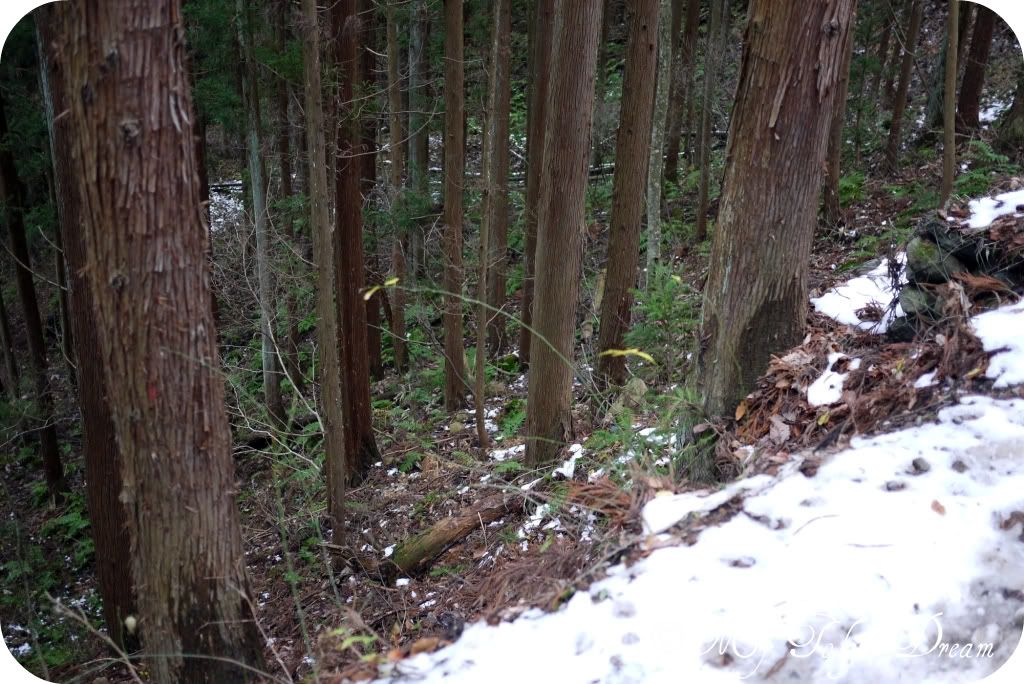 I don't want to die.
Finally reached the park!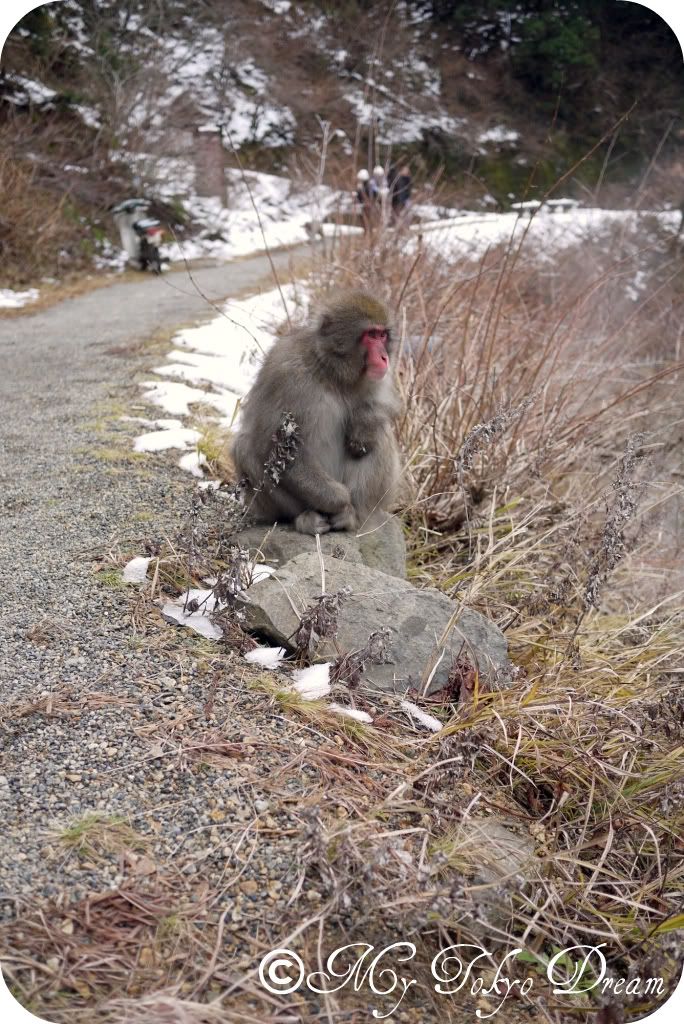 The first monkey we spotted. Hi!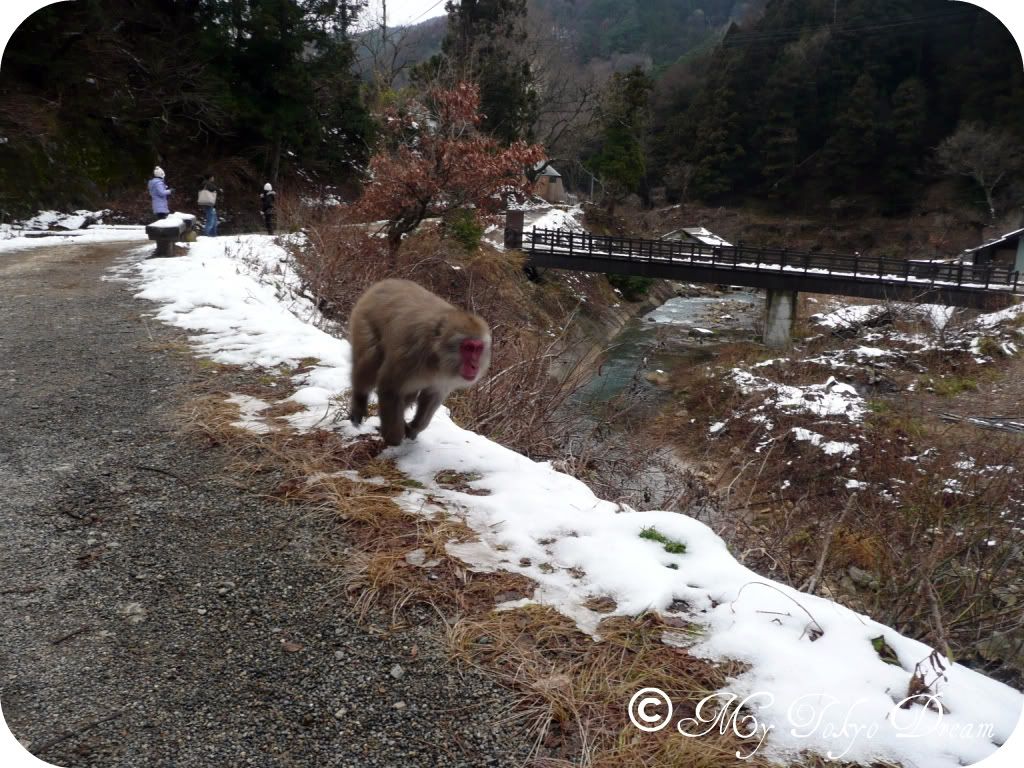 100m sprint.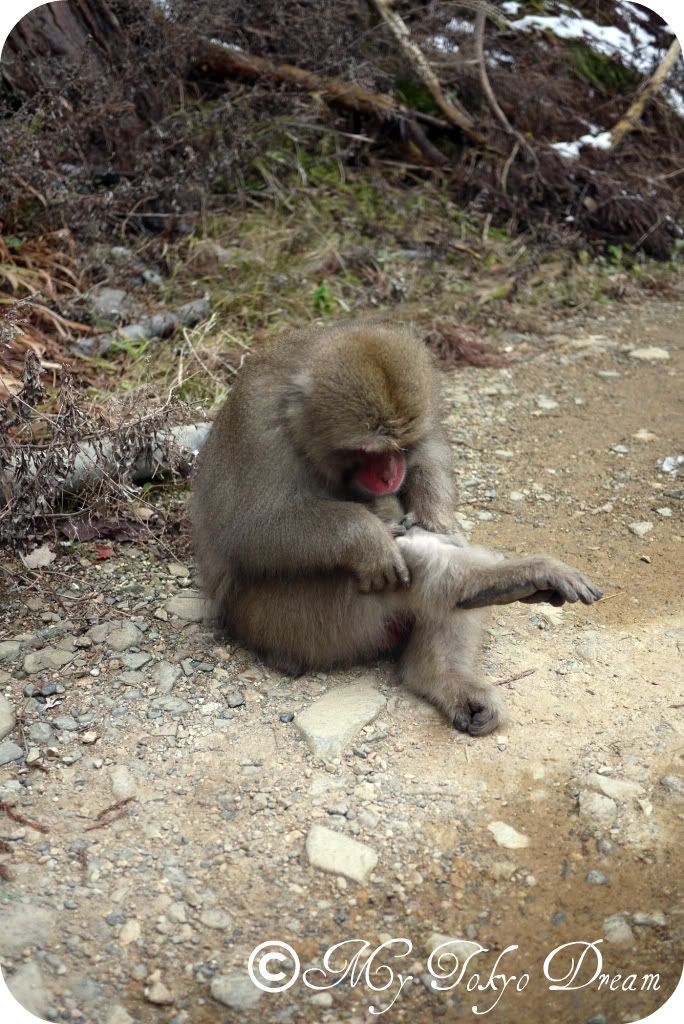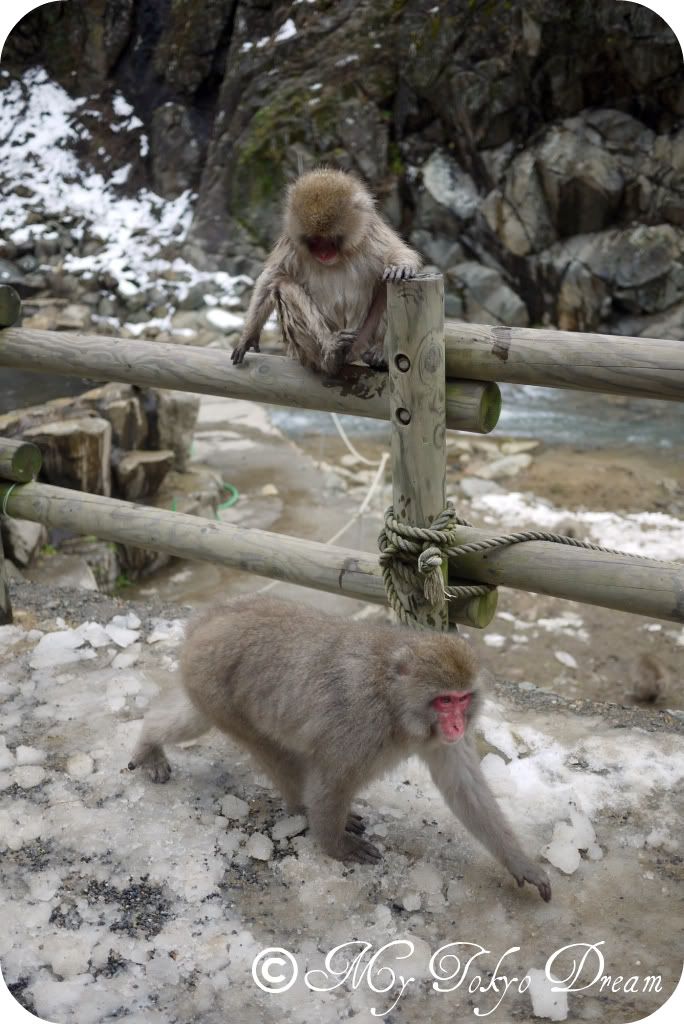 The monkeys are not exactly the friendliest animals, but they don't mind human beings, as long as you don't touch them or disturb their peace. Some may even enjoy being the center of attention and will put on a little stunt show for you!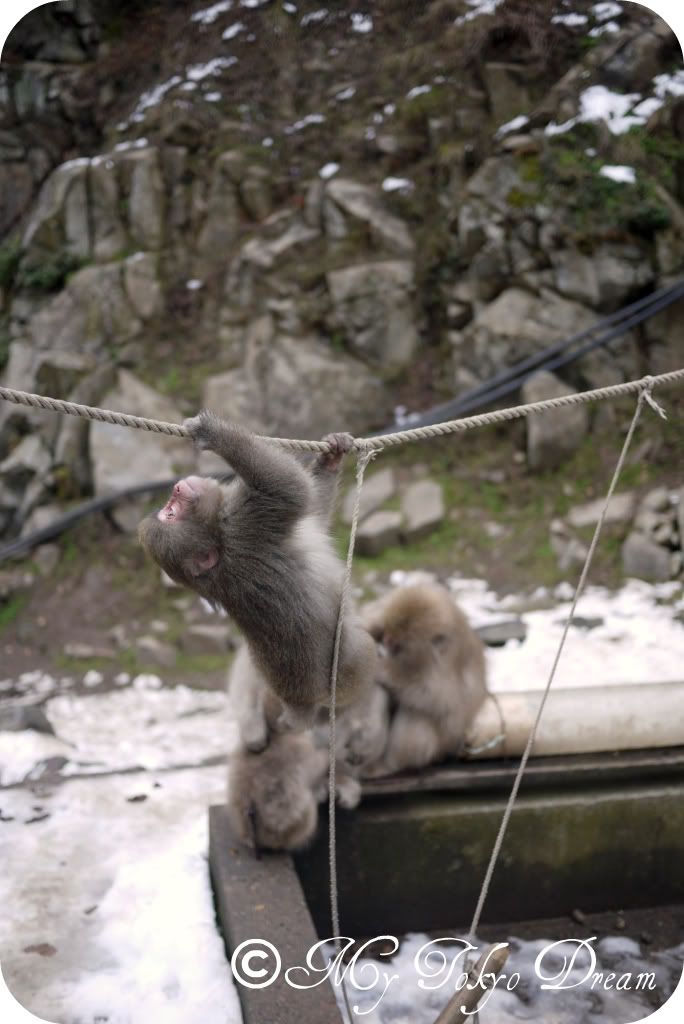 Such as this little one!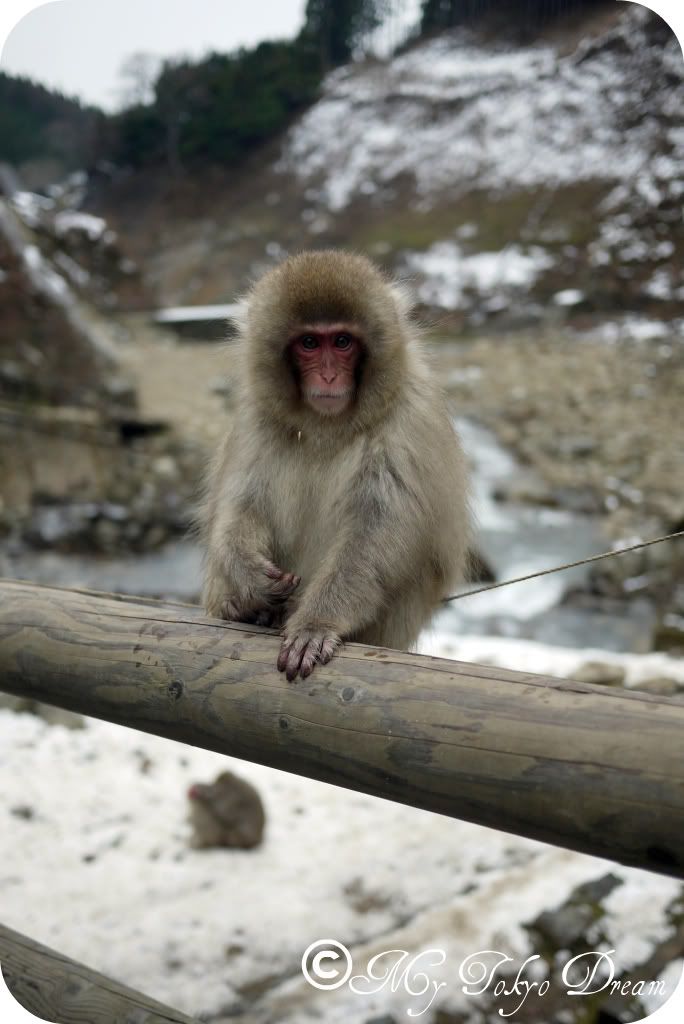 I lightly touched one of the monkeys on the back and it glared at me grumpily.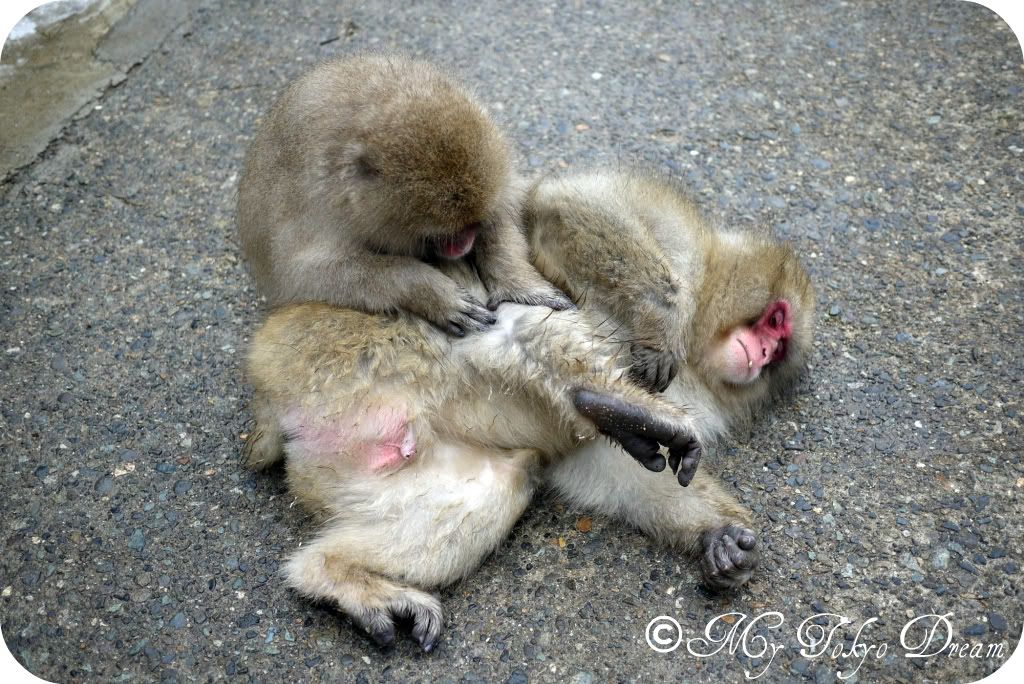 Another one of their hobbies - grooming each other. They do a really detailed job!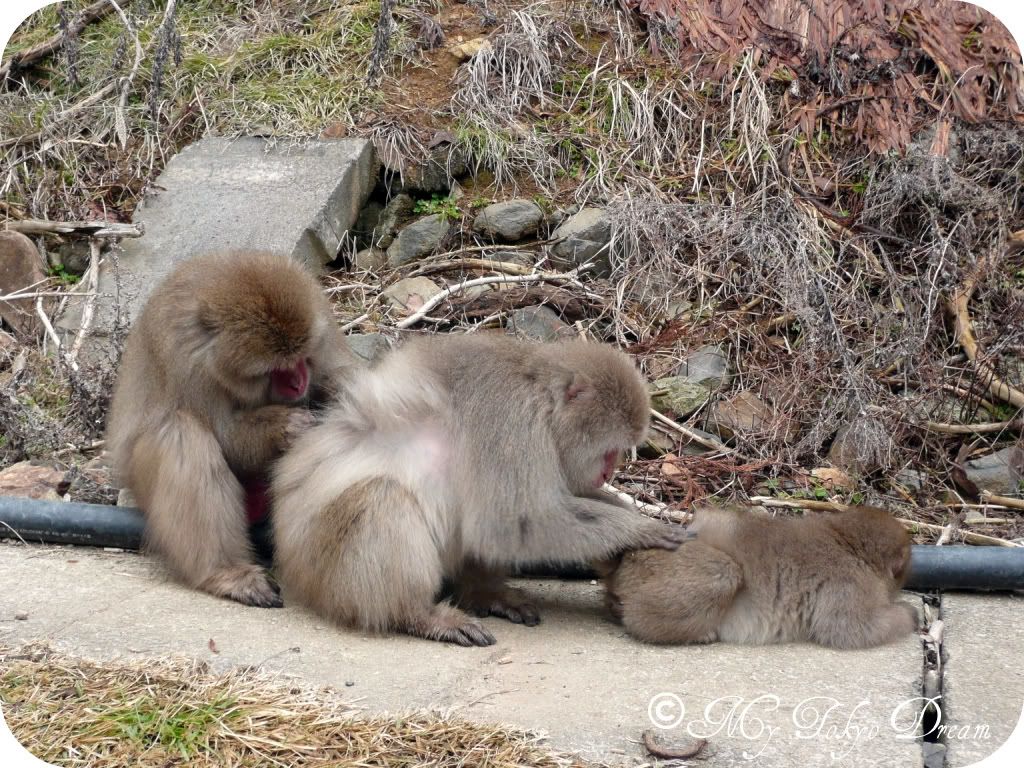 A few things to note while visiting the park:
1. Do not touch or scare the monkeys.
2. Do not feed the monkeys.
3. Do not bring your pets (dogs/cats) to the park.
4. Dress warmly! It's cold!
How to get there (from Tokyo):
1. Take the JR Shinkasen to Nagano (長野), 1 1/2 hrs.
2. From JR Nagano station, take the Nagano Dentetsu line (長野電鉄) to Yudanaka station (湯田中), 50mins.
3. From Yudanaka station, take a bus or taxi to Kanbayashi Onsen (
上林温泉), 10mins.
4. Take a 30min hike to the entrance of the park.
Admission: 500yen for adults and 250yen for kids.