I went to battle today at Shibuya 109! It is the 2nd day of Shibuya 109's annual new year sale and all the shops have crazy discounts for a period of 7 days!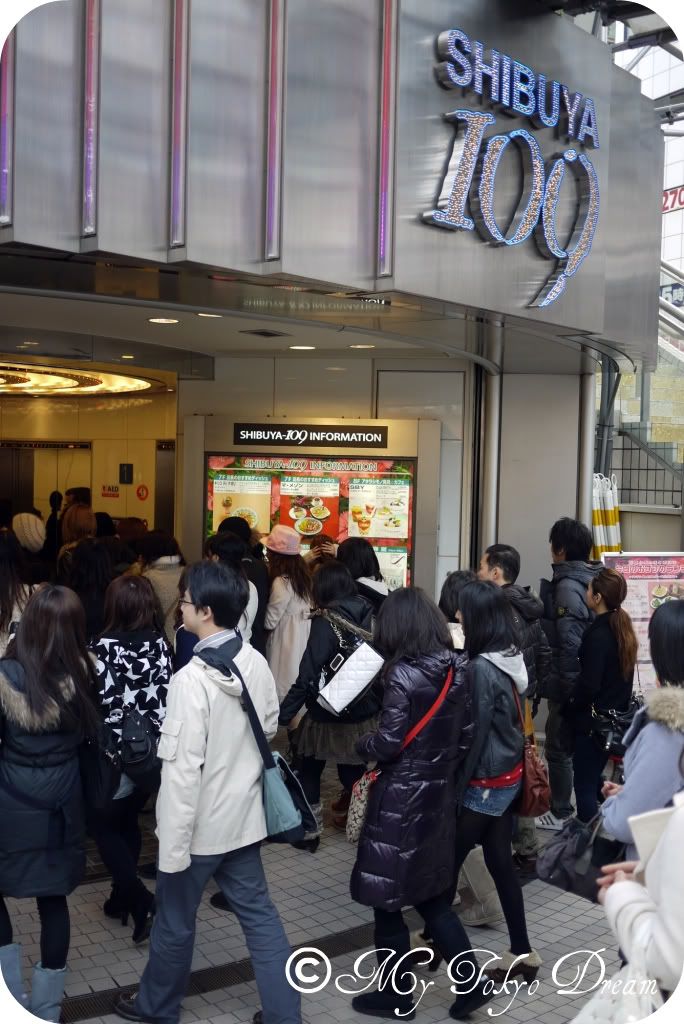 The crowd at 11am.
I read from blogs that the fukubukuros were on sale from 6.45am yesterday and there were crowds of girls waiting from the wee hours in the morning. The queue even extended all the way to the train station! THIS is the powerful charm of 109!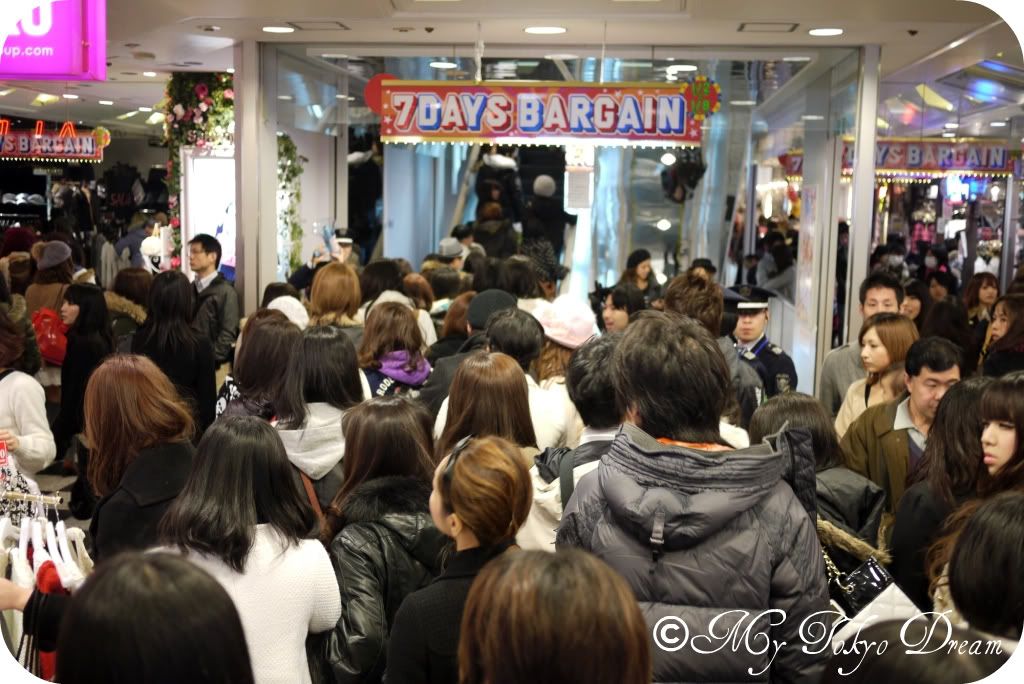 I have a love-hate relationship with Shibuya 109 ever since I first set foot in it in 2003. The clothes are so pretty but they would never fit me. Most of the clothes are only up to a teeny Japanese szie M, and I don't ever wish to mention what size I am in Japan. But I'm still very much attracted to 109 just for the thrill of gawking at pretty items and interestingly-dressed girls.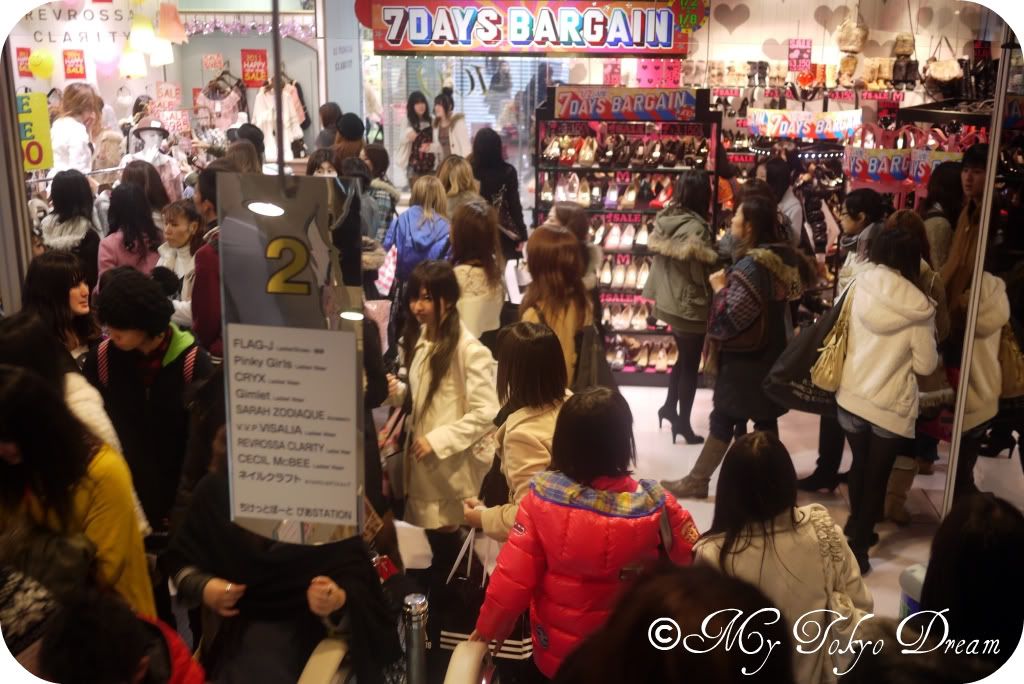 But I do enjoy shopping for bags and other accessories in 109! I love it when people asked me where I got my bag or necklace, and I could just smugly namedrop 'Shibuya 109' in a very casual tone. Hahaha!
Shop staff were on ladders and promoting the shops' offers at their loudest voices.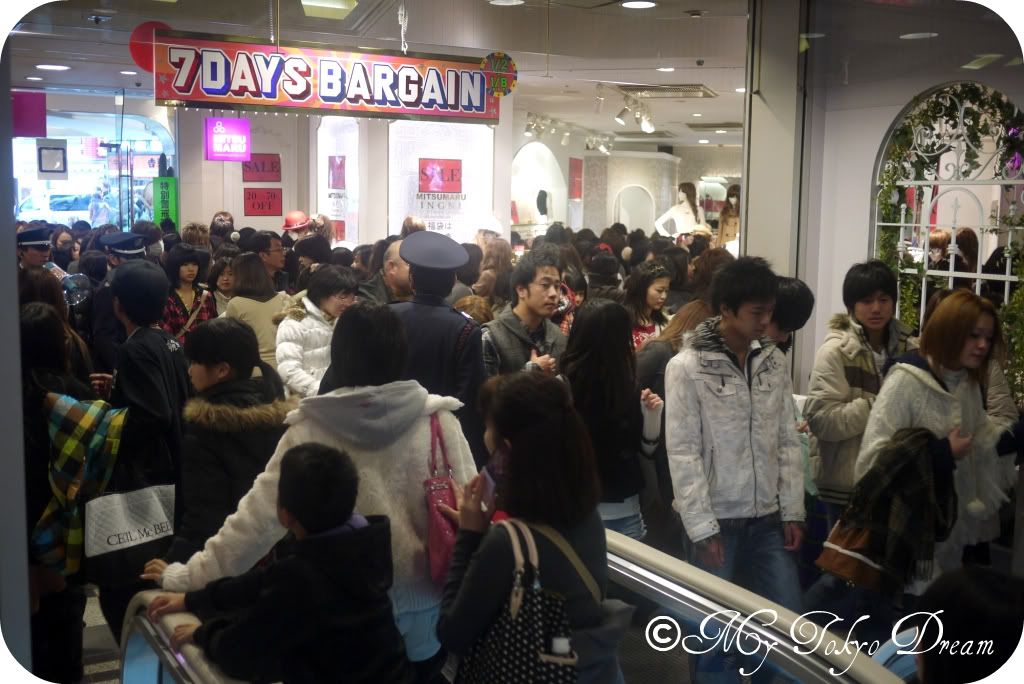 There were security guards ushering the crowd.
Japanese girls have the most aggressive attitude when it comes to shopping. They are generally polite and gentle in normal daily life, but when it comes to grabbing a good deal, these girls put up a mean fight, which includes a lot of pushing and shoving!
Cecil McBee, w*c and Liz Lisa has the worst crowds. I had to queue for quite a while to get into the shops, and browsing the items were quite impossible with minimal space. But I managed to get something from Liz Lisa!
Half-priced at 4,095yen.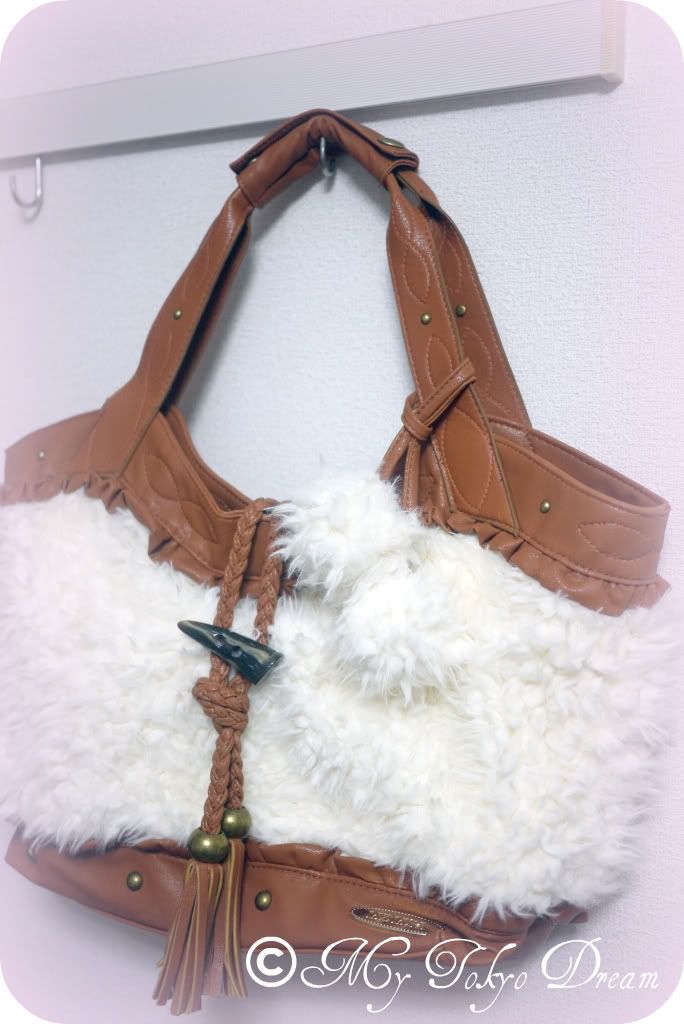 Not overly-furry. I can use it in Singapore and not get stared at. I like the little fringe detail!
Liz Lisa's fukubukuros are soooo pretty!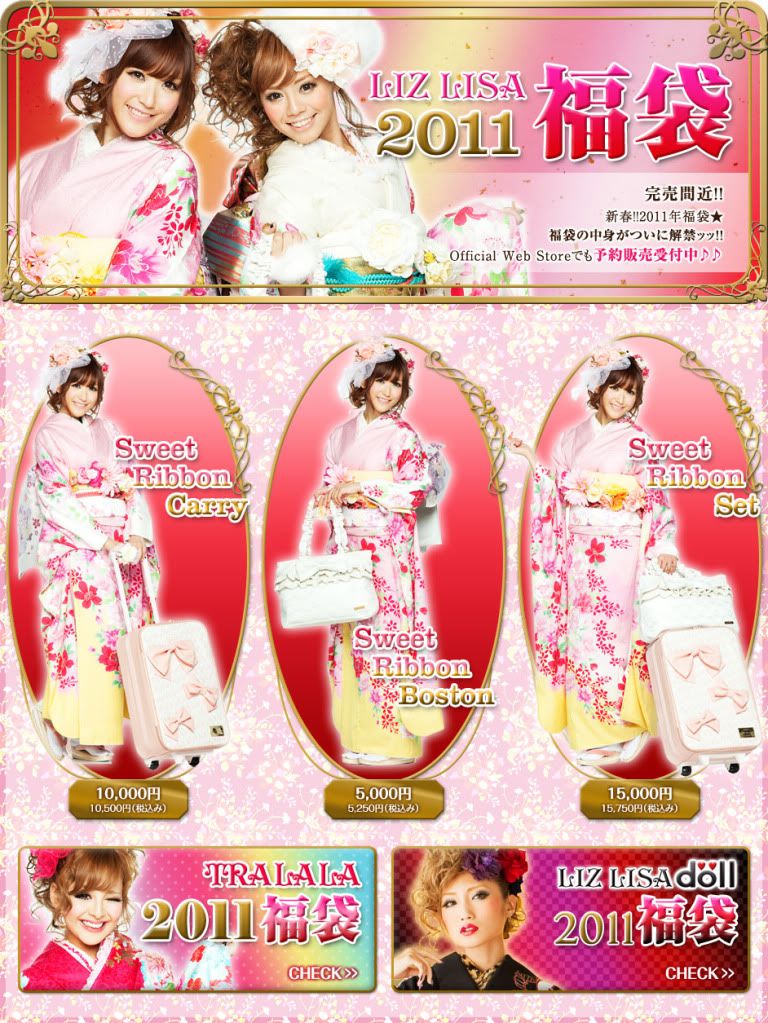 ...but the sizes of the items inside are of cos too small for me. Sob.
More pics of my loot!
New school bag from Ober Tashe at 1,900yen. Original price was 3,500yen!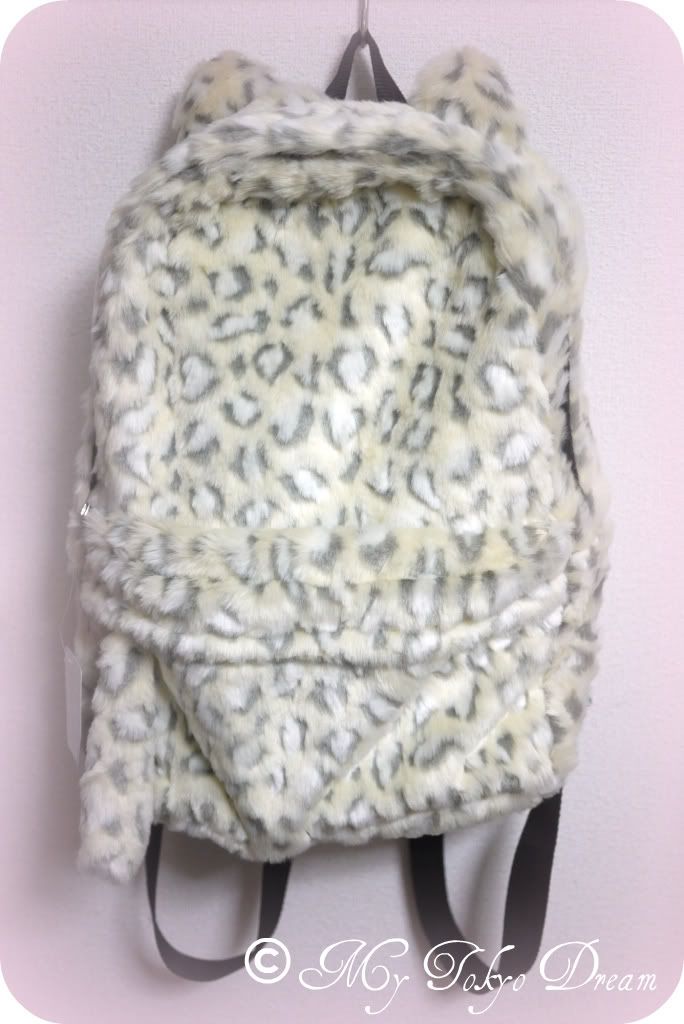 It's got ears and a little tail!
2 pairs of shades and 1 pair of funky big glasses.
1,050yen (SBY), 840yen (L*Chance) and 735yen (aria fesca).
And I got a top! Size M but roomy! 2,000yen from Visalia.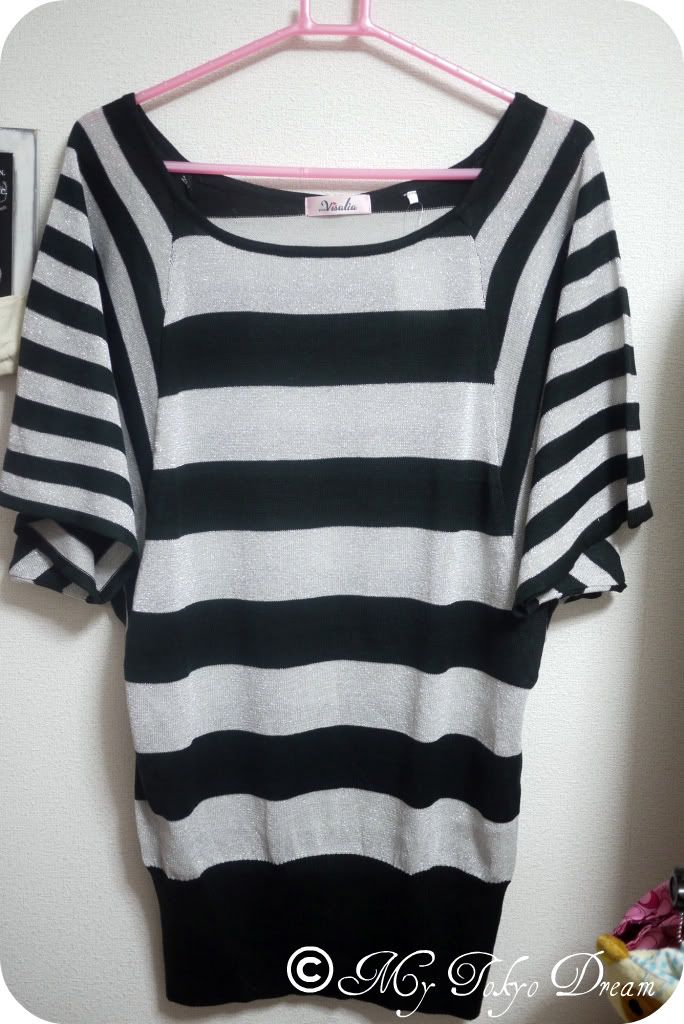 I realised that this was probably meant to be worn as a dress. But it barely covers my bum so I will have to wear it as a top cos I don't want to get arrested.
Items that are not bought from 109.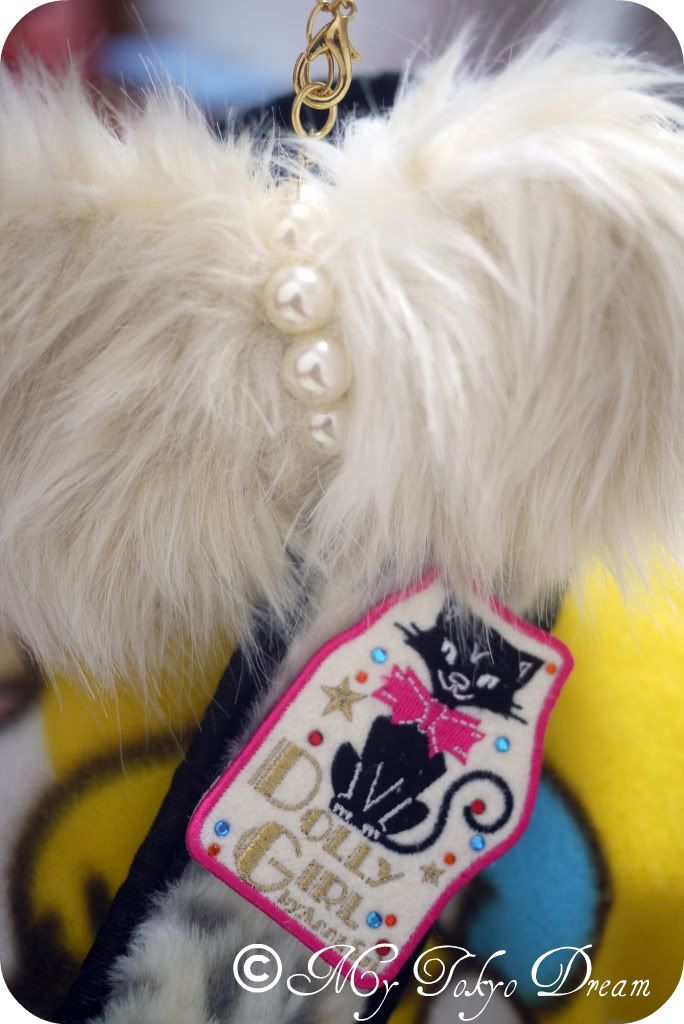 Furry bag charm (630yen) from some random store and a fabric pin from Anna Sui Dolly Girl (1,050yen).
I ended the day with tea at quaint Shimokitazawa with my buddies.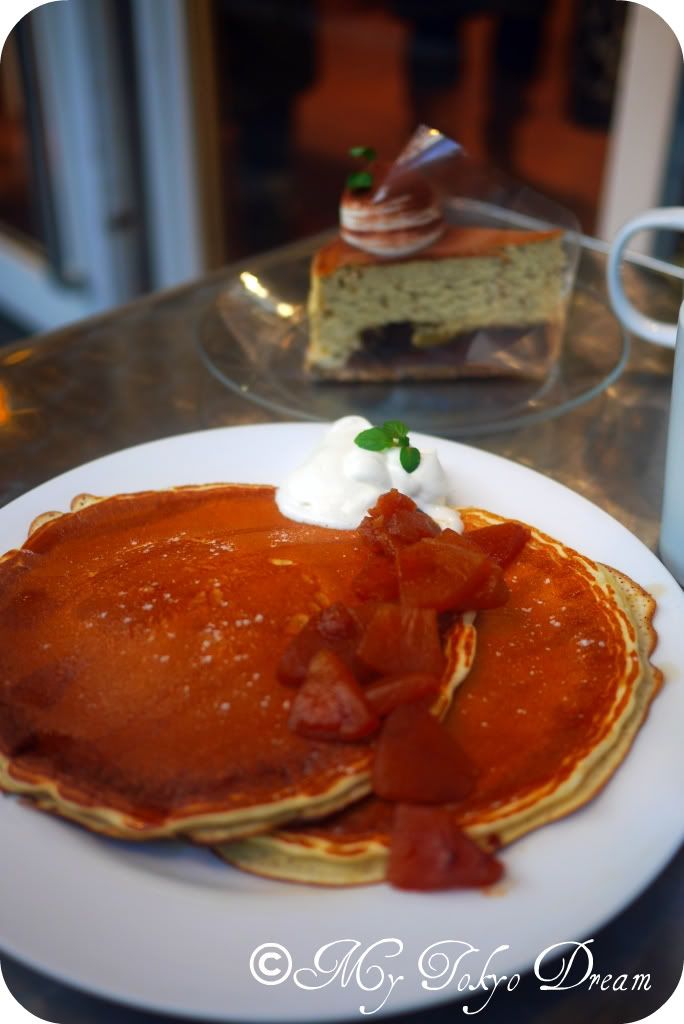 Here is a pic of what my friend ordered. I didn't post a pic of my food cos it looks very unappetizing haha.
Feeling sleepy but I gotta stay up to catch Osamu-kun in a TV programme which will be aired from 1.10am to 3.10am. Winter break and shopping season are over and it's back to studying and being frugal! I had a great New Year and I hope you did too!