It was 成人の日 (
Seiji no Hi
- Coming-of-Age Day) yesterday in Japan and a public holiday, so yay! The second Monday of January every year marks the Coming-of-Age Day where millions of young men and young ladies celebrate turning 20 years of age in that year. Why that magic number? In Japan, 20 years old is the legal age that they can officially indulge into the world of cigarettes and alcoholism.
I thought there would be loads of beautiful girls clad in kimono and handsome guys looking smart in their suits appearing in Meiji Shrine, so I decided to go have a look and snap some photos.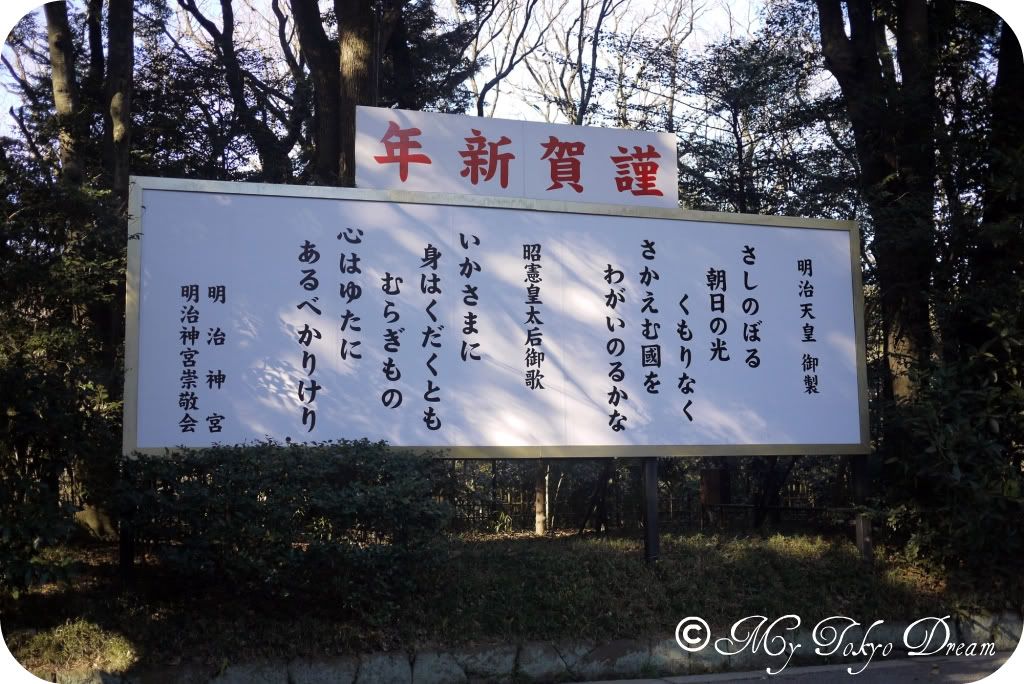 New Year greeting from Meiji Jingu.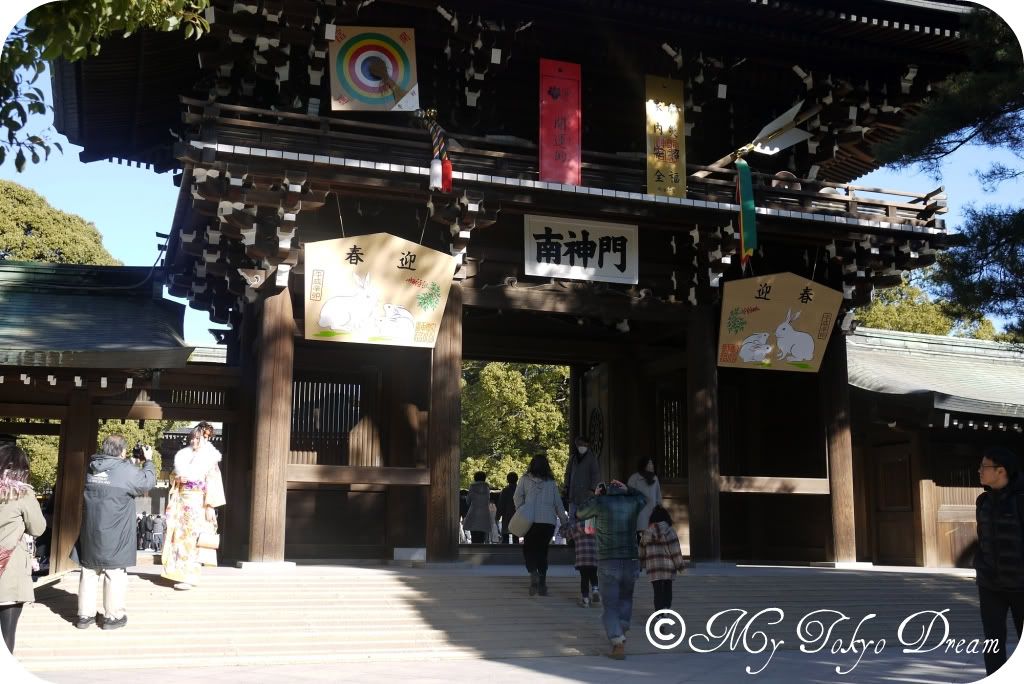 To my disappointment, Meiji Shrine was filled with tourists, mostly gaijins, and kimono-clad girls only made up like 5% of the total visitors.
Occasionally there would be a rare appearance of a girl in kimono and she would be instantly mobbed by a bunch of enthusiastic tourists for photos.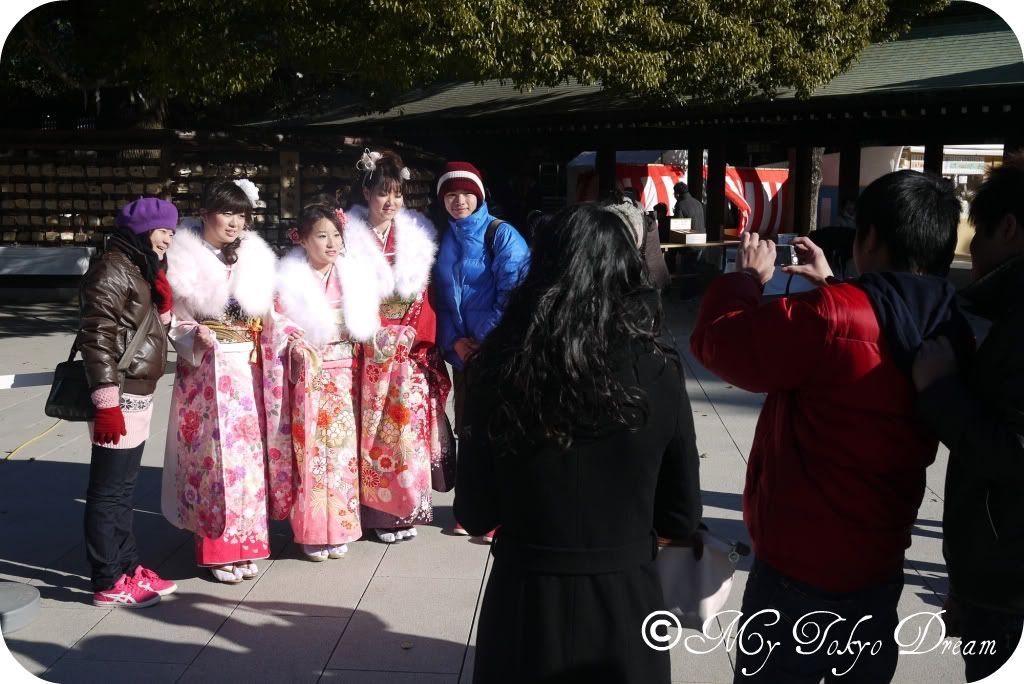 Of course I was one of those tourists. Haha.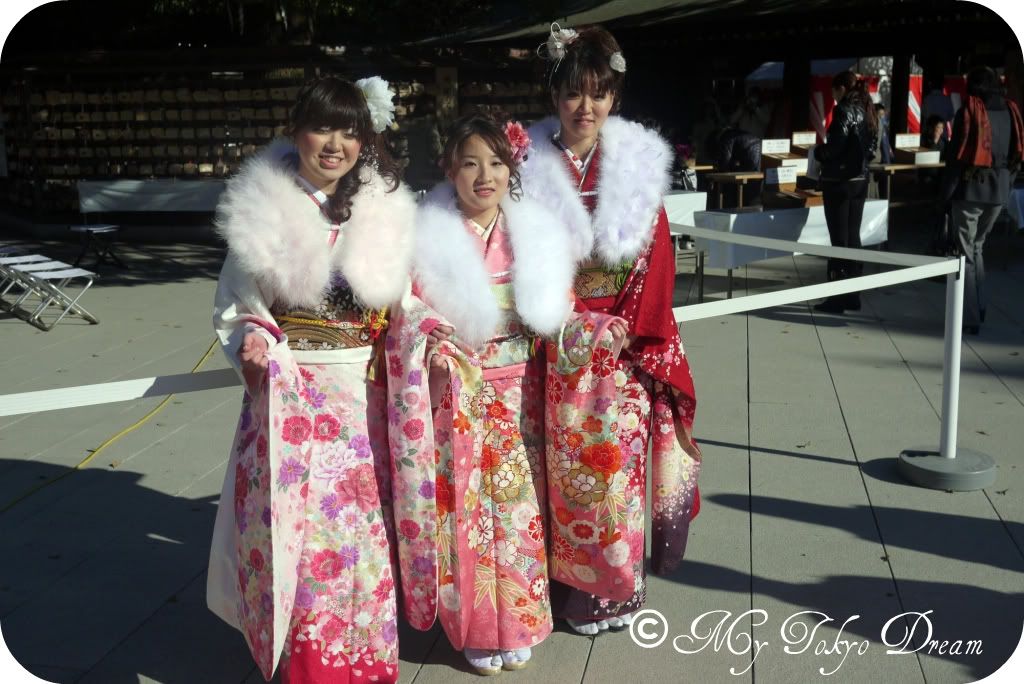 So pretty! Like a bunch of flowers (with fur) just exploded in my face!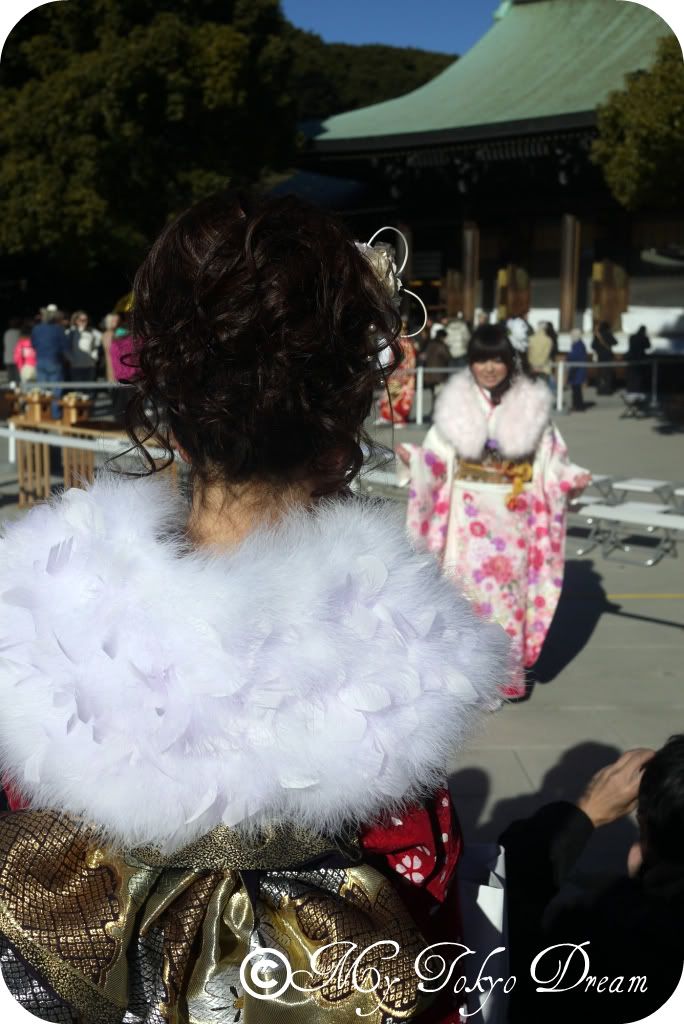 These girls were posing there for a long time and the surrounding tourists kept increasing.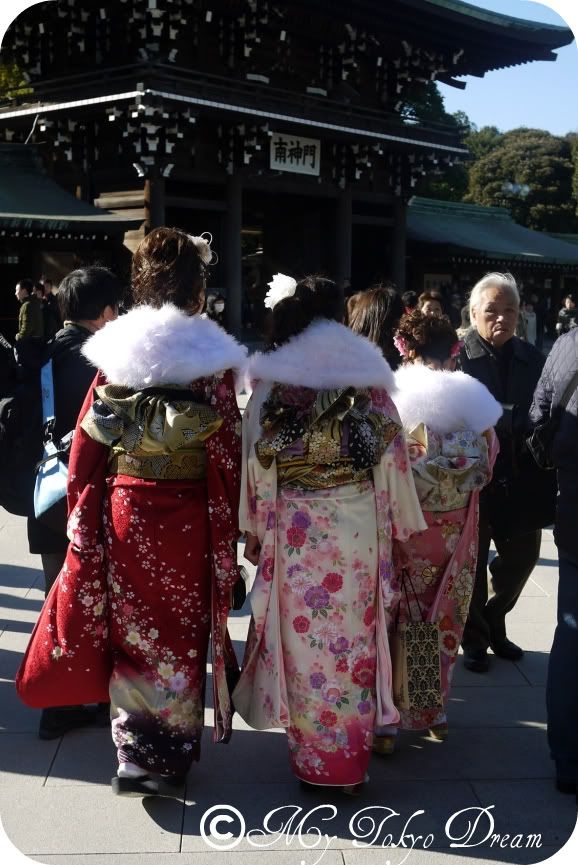 Running away from the mad crowd finally.
Where did all the 20-year-olds go????? I suppose they have some ceremonies back in their towns and had to listen to some talk by the mayor.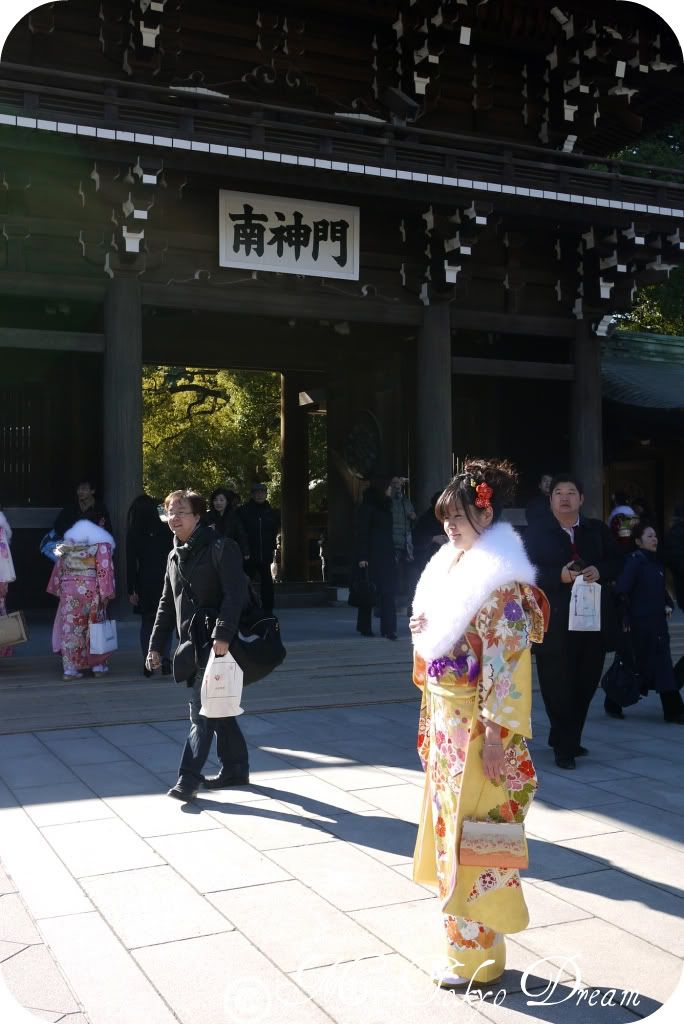 A wedding procession in Meiji Jingu.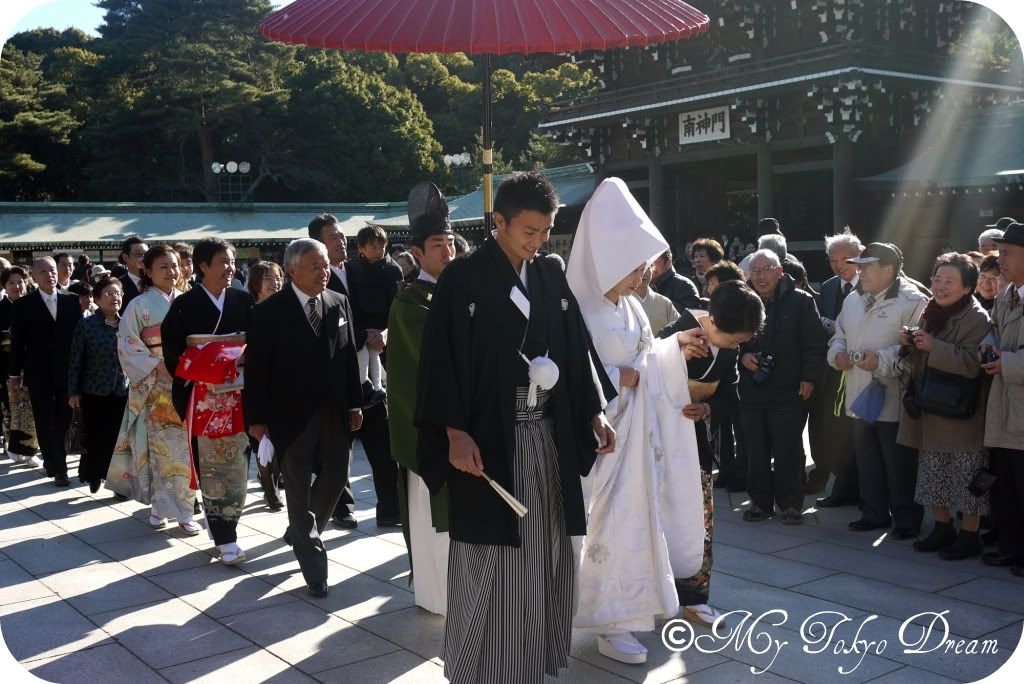 I think this is the second or third time I have seen such a ceremony here. Meiji Jingu is a popular place for traditional wedding ceremonies.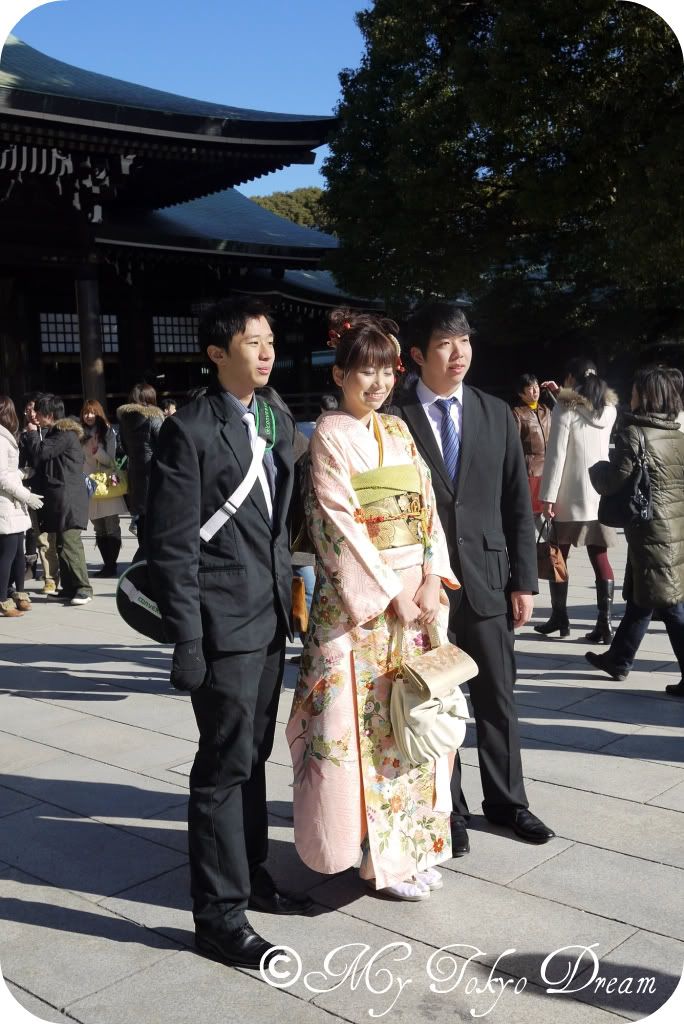 Saw 2 guys shyly approached a pretty girl for a photo.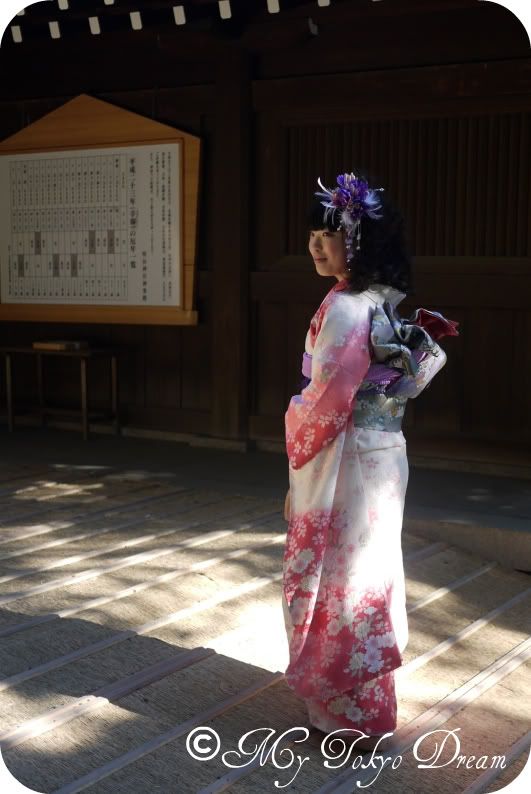 I wish I could wear a kimono like that!