Parking your bicycle in Tokyo requires a bit of knowledge.
Take my town for instance. One of the first things I did when I shifted to my new town, was to look for bicycle parking lots near the train station. My apartment is 20mins walk away from the town center, so having a bike makes travelling and errands-running a breeze. These parking lots require a small fee, usually around 100yen to 200yen for a few hours, and the first 30mins or so is free. If I need to make a quick run to the stores, 30mins is pretty sufficient.
But some people choose to park their bikes illegally along sides of the roads. There is a certain area surrounding the train station that disallows bikers to park their bikes, other than in the proper parking lots.
So everyday, a law-enforcement officer goes around noting down the security numbers of the illegally parked bikes and then pasting a big red
WARNING
sticker on the bikes. If the bike is not removed by the owner by a stipulated time, the town council will remove it and the owner has to pay a fine to claim his bike back.
And I chanced upon this.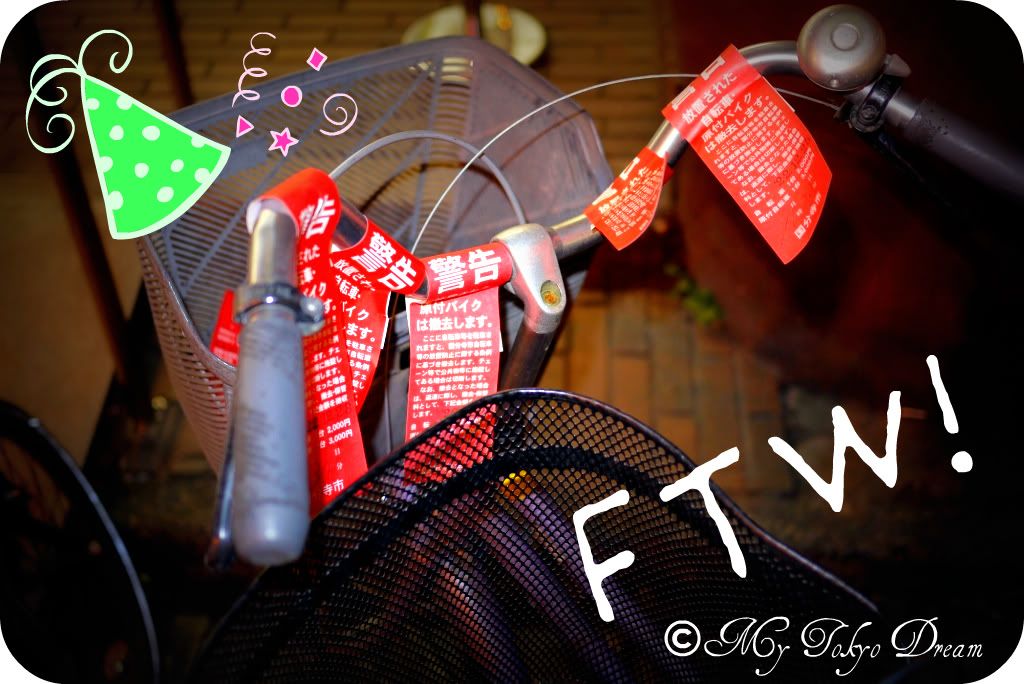 Still there after repeated warnings! Win liao lor!
Oh Town Council, remove this bike already!