Jogged today and felt sooo good!
Gonna keep it up!
This post is about bath salts, even though I am more of a
shower
-person than a
bath
-person. Personally I think taking a long bath in the tub is a waste of time and also a waste of water. And most of us in Singapore live in apartments with
no tubs
in the bathrooms, so it's just
shower-and-go
for us.
But soaking in the tub is a HUGE thing in Japan. My host-family parents tell me that they have to soak in the tub
everyday,
even in summer, for at least 10 minutes a day.
It is an important part of the Japanese lifestyle.
So, since I'm living in Japan,
I will embrace the culture of tub-soaking!
I love the
bakkantou
(爆汗湯) seires, especially the ones with fats-burning effects.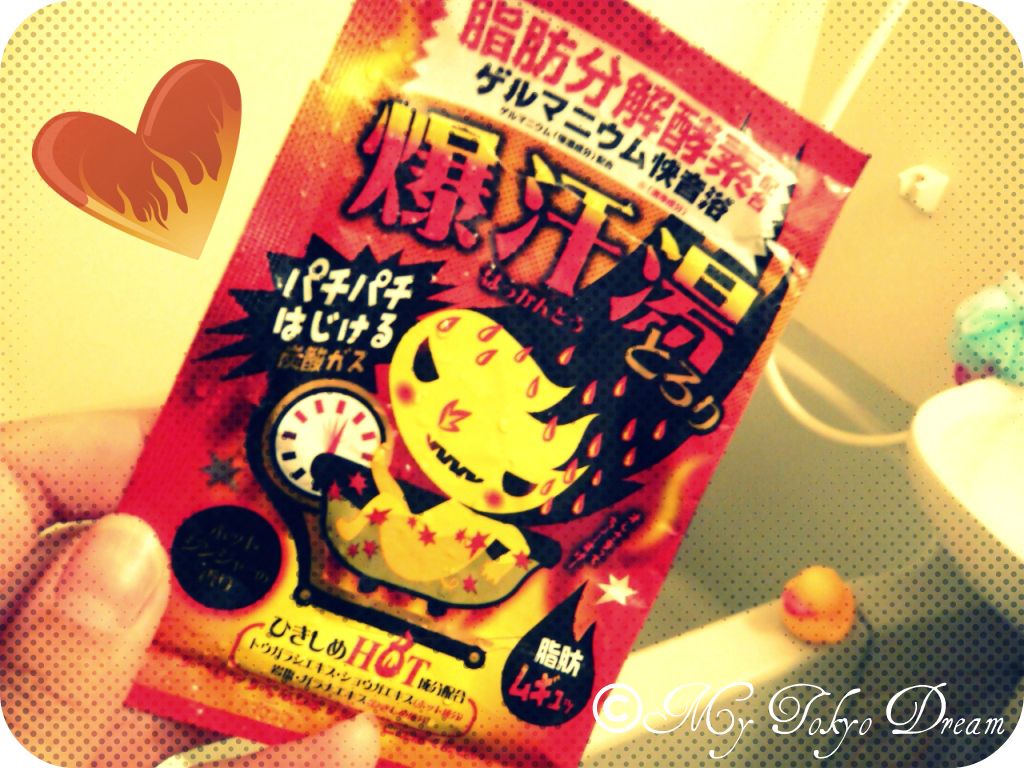 I really sweated like crazy!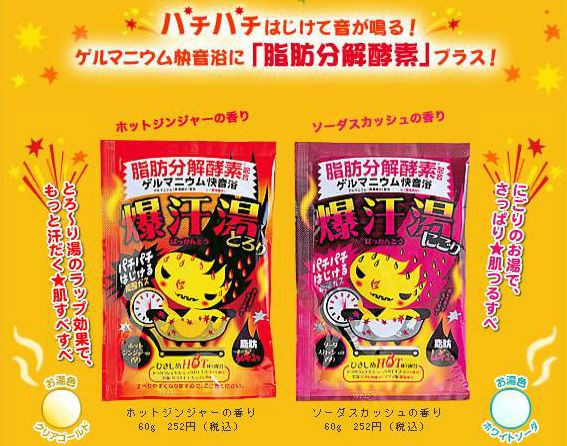 The fats-burning ones that I bought.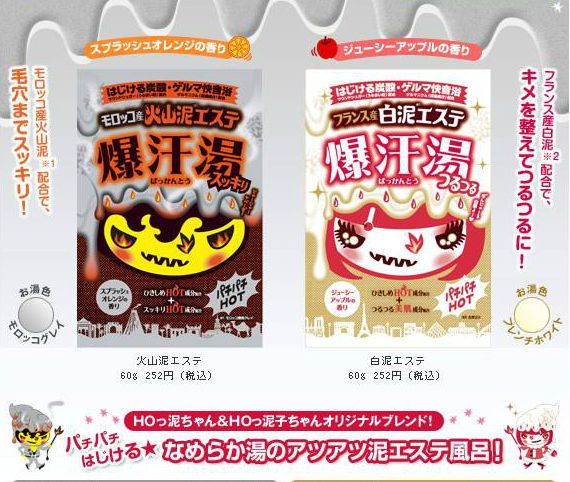 Volcanic mud and white mud spa packs.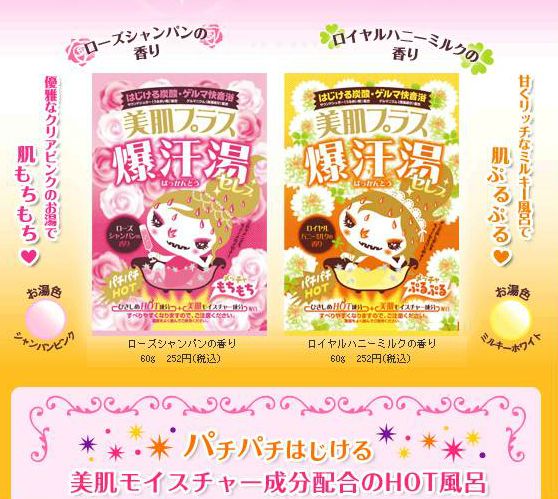 For beautiful skin.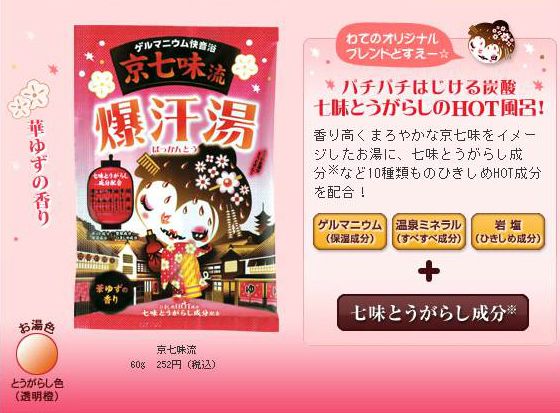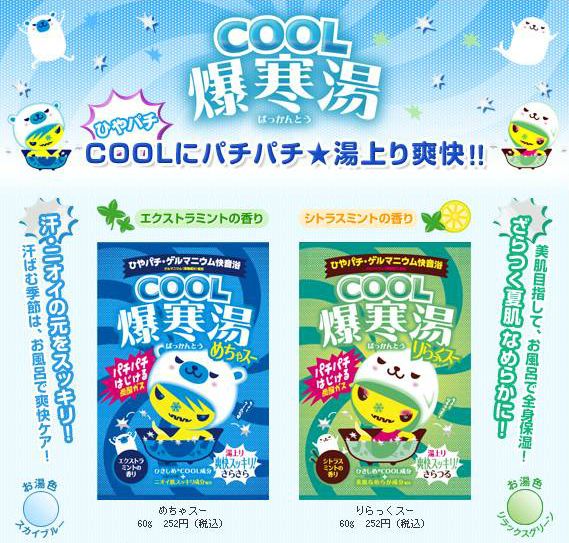 Bakkantou Cool for summer.
Newest release.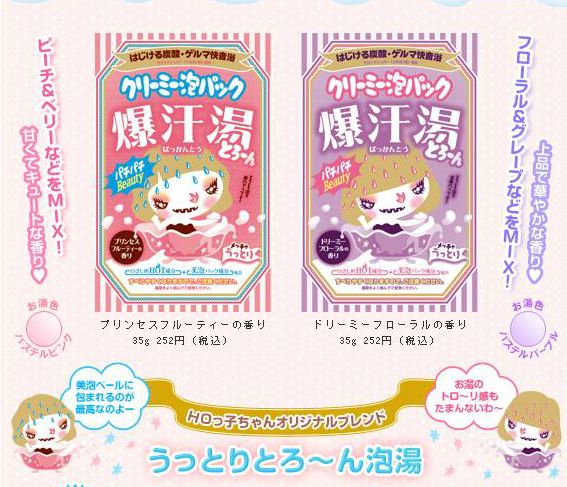 Creamy bubble Bakkantou!
I want to try all of them!
Oh and this alcohol-scented bath salt is quite a disappointment...
菊正宗 (
Kikumasamune
) is one of the biggest sake and shochu maker in Japan, and 熱燗 (
atsukan
) is my favourite way to drink sake. Warmed, that is.
I thought it would be heaven if I could soak myself in an entire tub of
atsukan
, but...meh, I will just go to the
izakaya
and drink the real deal hahaha.,
says Alcoholic Meow.