Yoohoo!
Autumn semester classes have finally begun for me today, and I had a pretty good first day at school.
My timetable is quite relaxed, which is good cos I need more time to do my own research for my paper. Other than Japanese language classes, I am also taking some regular university classes and grad school classes. And I made plenty of new friends today!
Back to the topic of the day. I have been gone from this blog all summer and I thought I should slowly catch up on my
summer adventures updates
.
Summer in Japan is a time for
yukata
-wearing.
Yukata
(
浴衣
) is a summer version of the
kimono
and it is usually made of cotton. Many people can been seen wearing their
yukata
s and going to summer events like fireworks displays and
matsuri
s.
Here are the yukatas I wore this summer!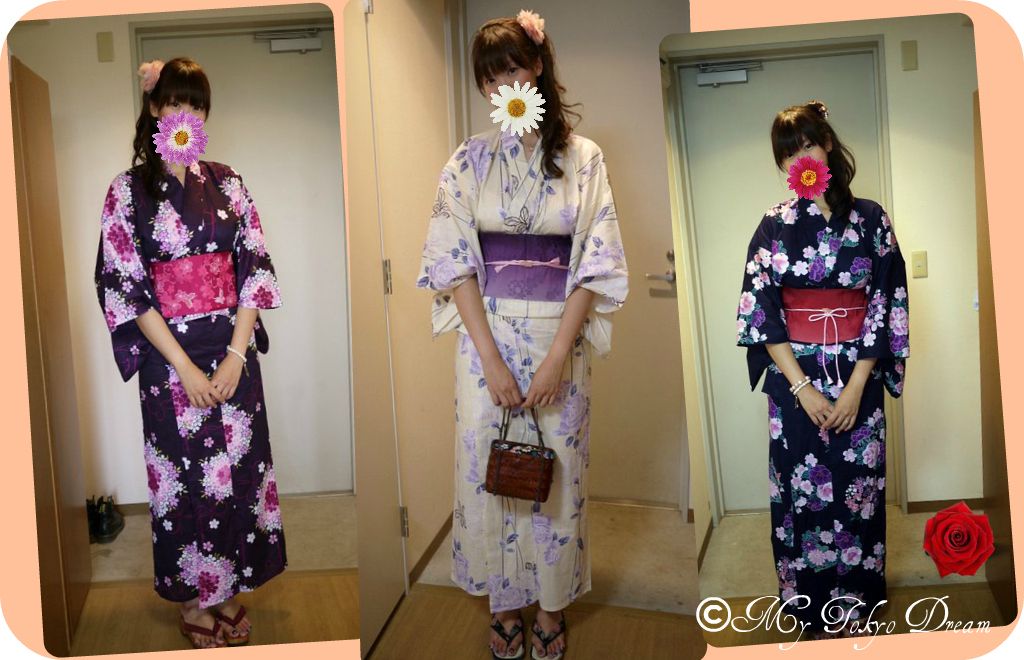 Same pose, same head-tilt angle, haha.
Out of the 3, I owe 2 yukatas and the other one belongs to my friend. We did a lot of swapping and hence had the chance to wear different yukatas to various events.
I went to several fireworks displays and festivals this summer. One event I particularly enjoyed was the Tokyo Bay Cruise with Tokyo Nouryousen (東京湾納涼船).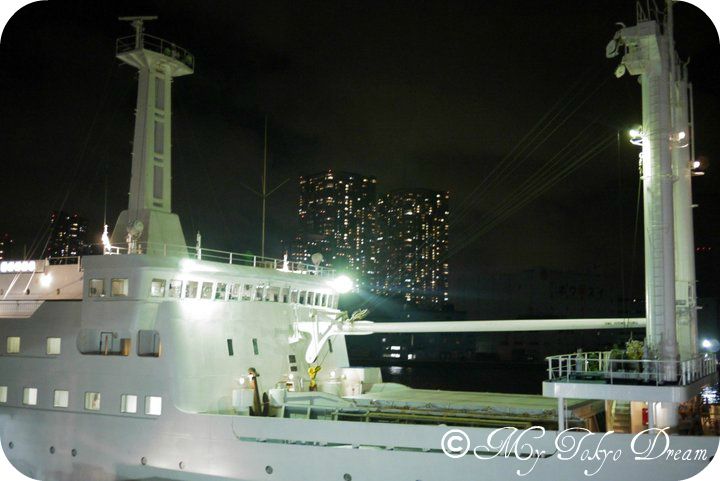 The 東京湾納涼船 cruises around Tokyo Bay in the evenings and offers a wonderful night view.
Waiting to board.
Tickets are 2,500yen each, and visitors get a 1,000yen discount if they show up in yukata.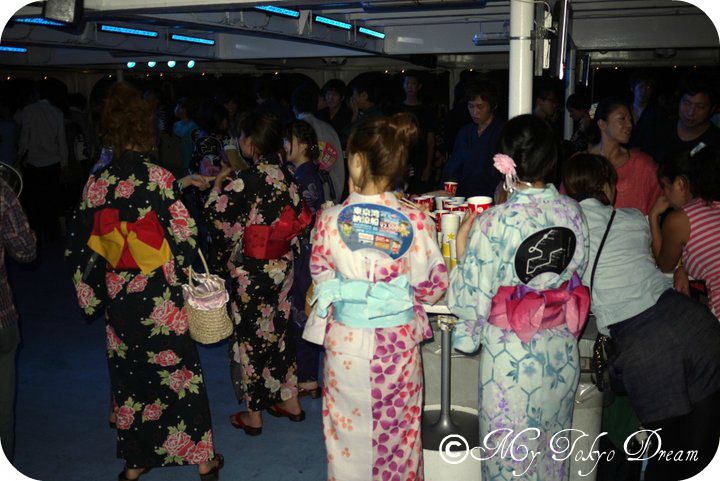 Best part is the free-flow of drinks, which includes alcohol!
Regular matsuri foods like yakisoba and takoyaki are sold on board.
Cute guy selling fried stuff.
Girls enjoying the cool evening breeze.
There is also a dance floor and a stage where different performances entertain visitors every evening.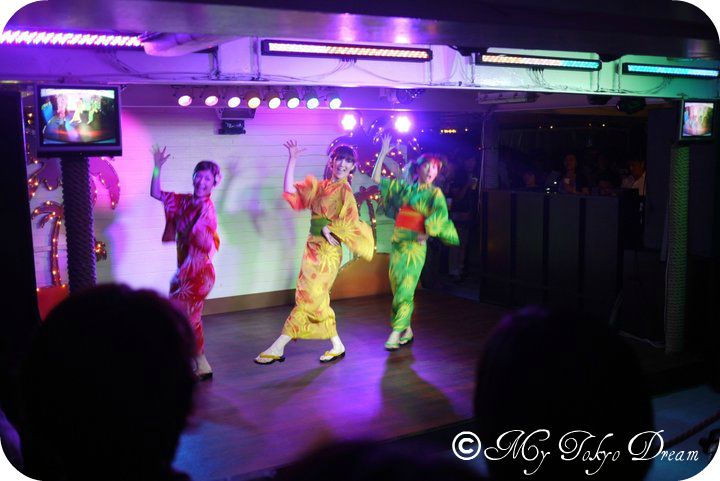 The main highlight is the Yukata Dance!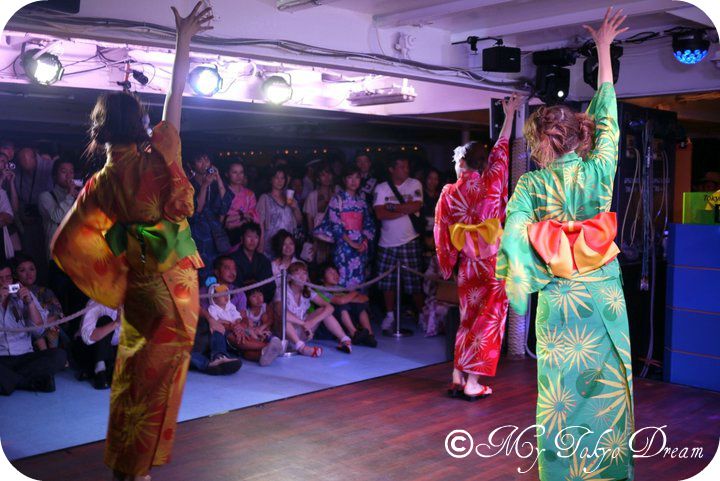 Yukata-clad dancers doing an energetic dance with pop music.
The cruise ship is basically a nightclub at sea and I strongly recommend it to party-goers who have a chance to visit Tokyo in summer.
Found a post in English on their
blog
. There's a video too!