As mentioned in my previous post, I checked out a local
matsuri
with my host family yesterday.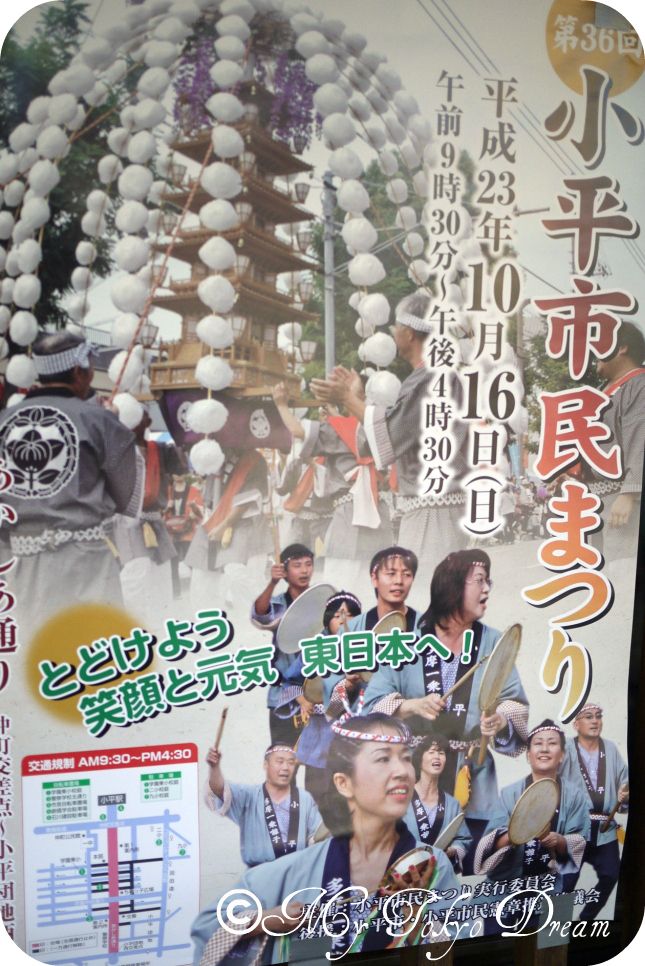 The 36th Kodaira Shimin Matsuri!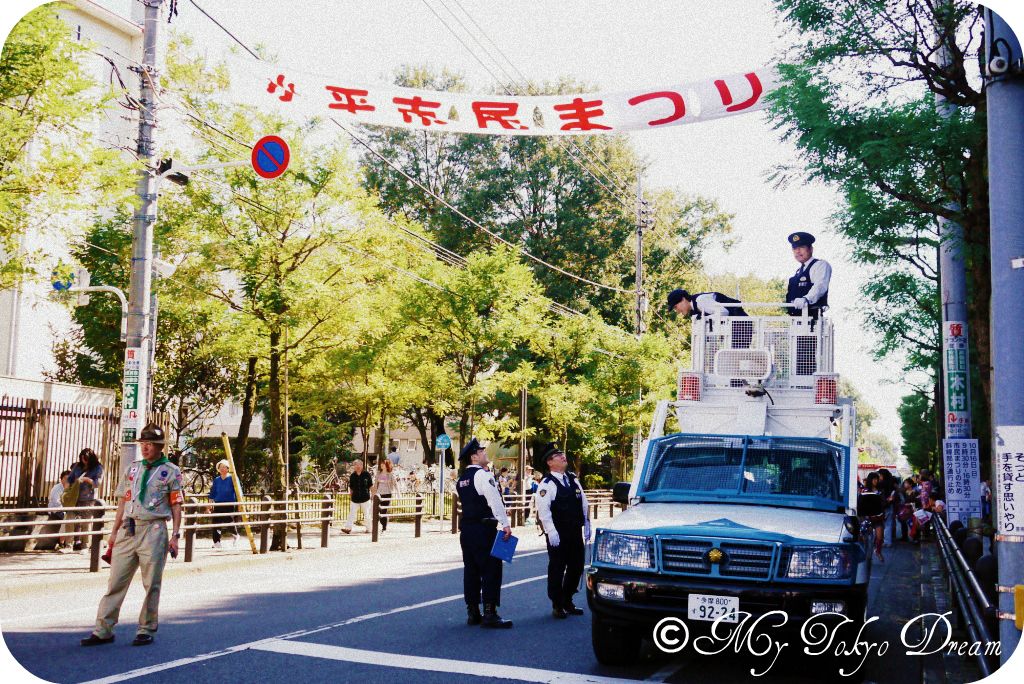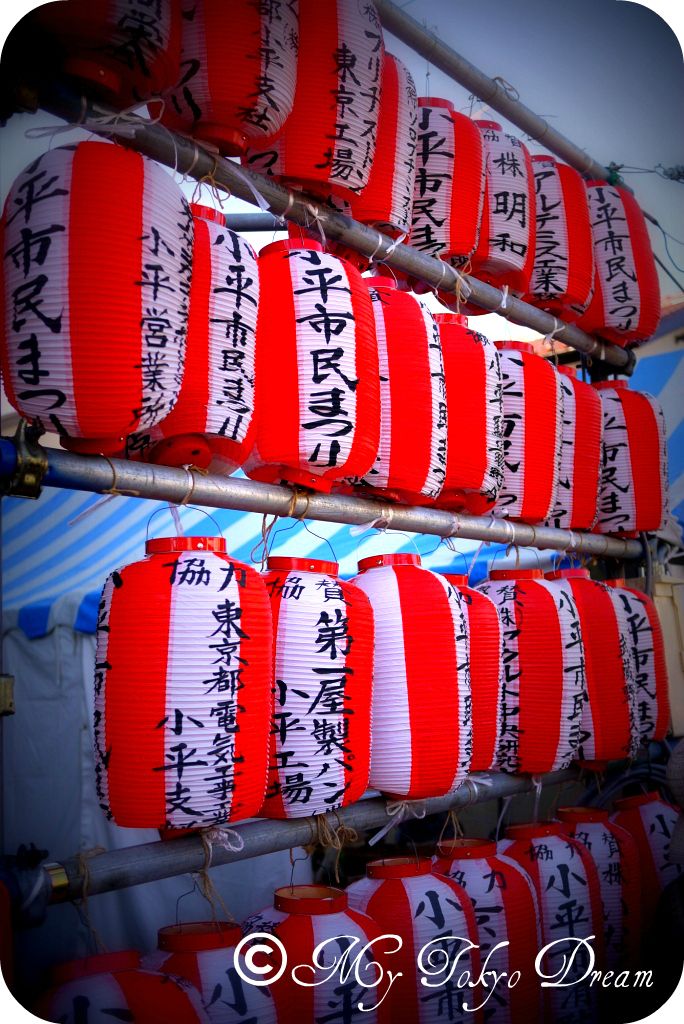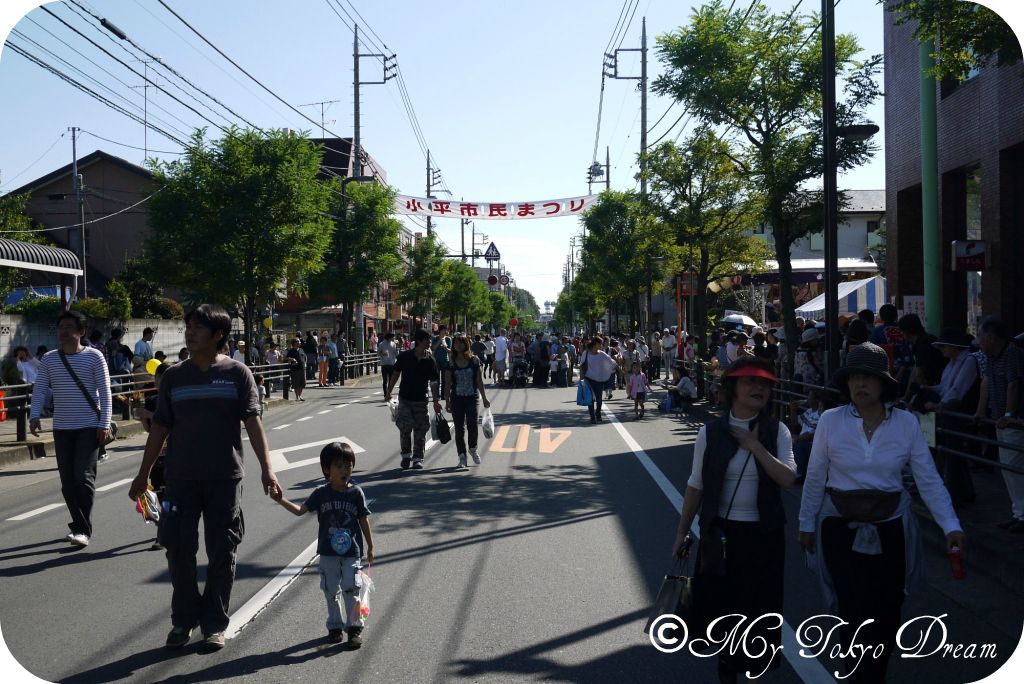 Can you believe that it was a sweltering 32
°
C yesterday? It's summer in autumn!
Imagine how hot and stuffy it must be for these mascots.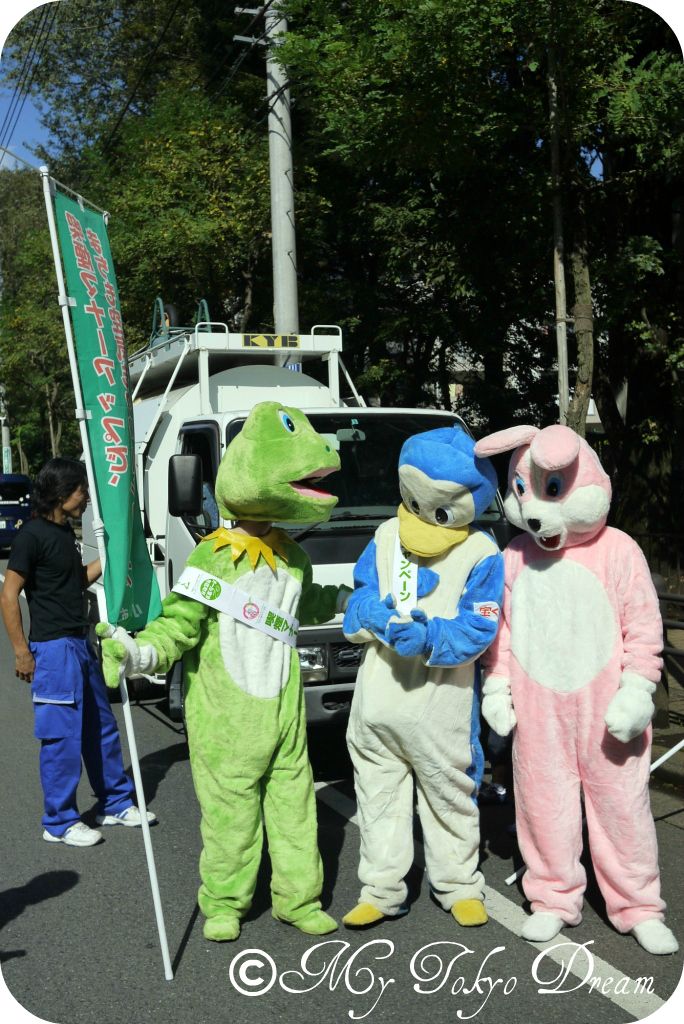 No wonder they looked so listless.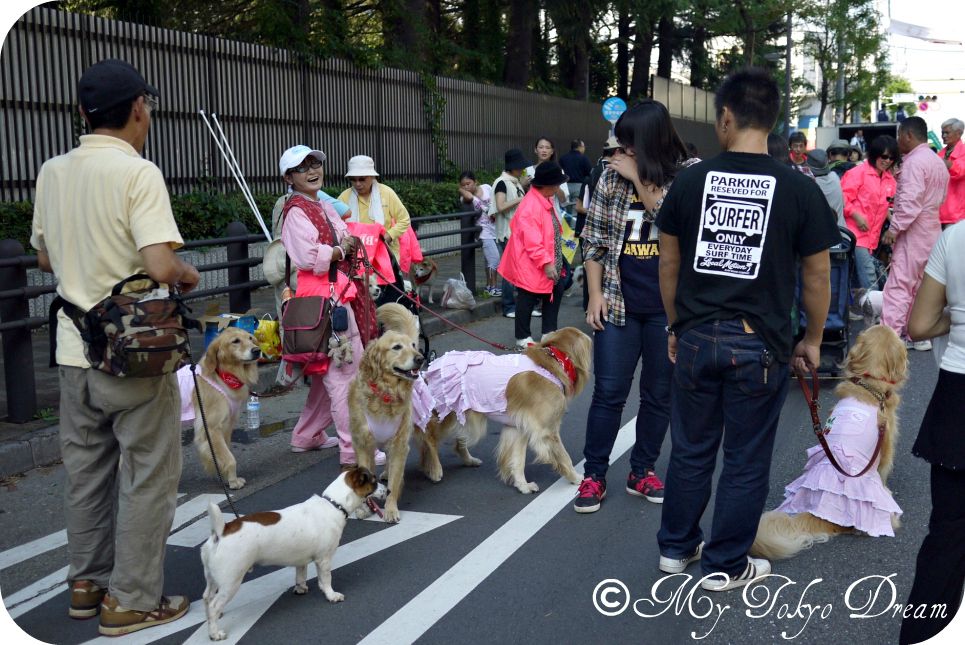 Doggies getting ready for their parade.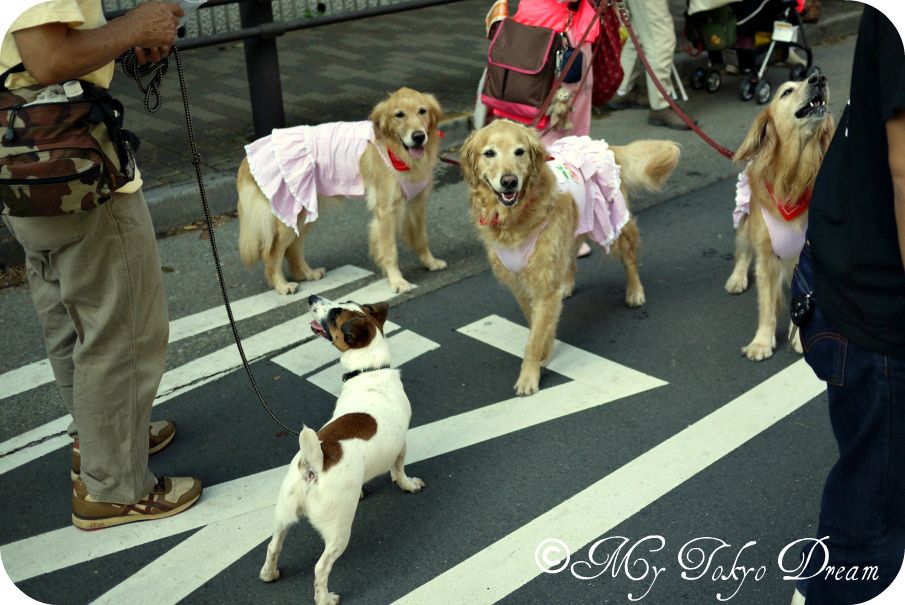 Always wonder if they like to be made to wear those clothes.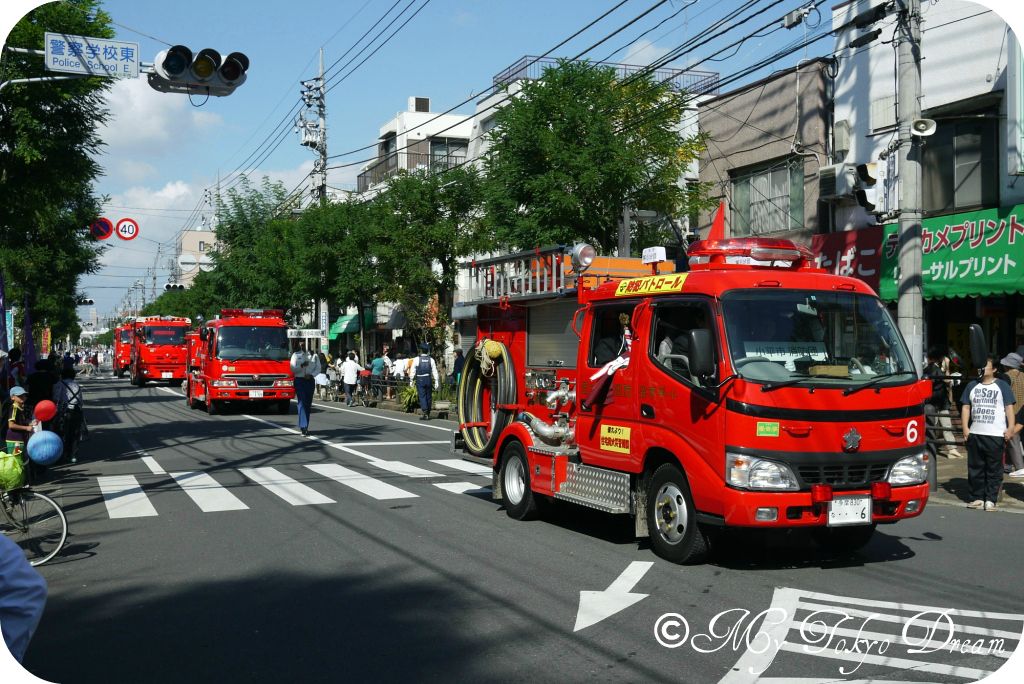 Local firetrucks took part in the parade too.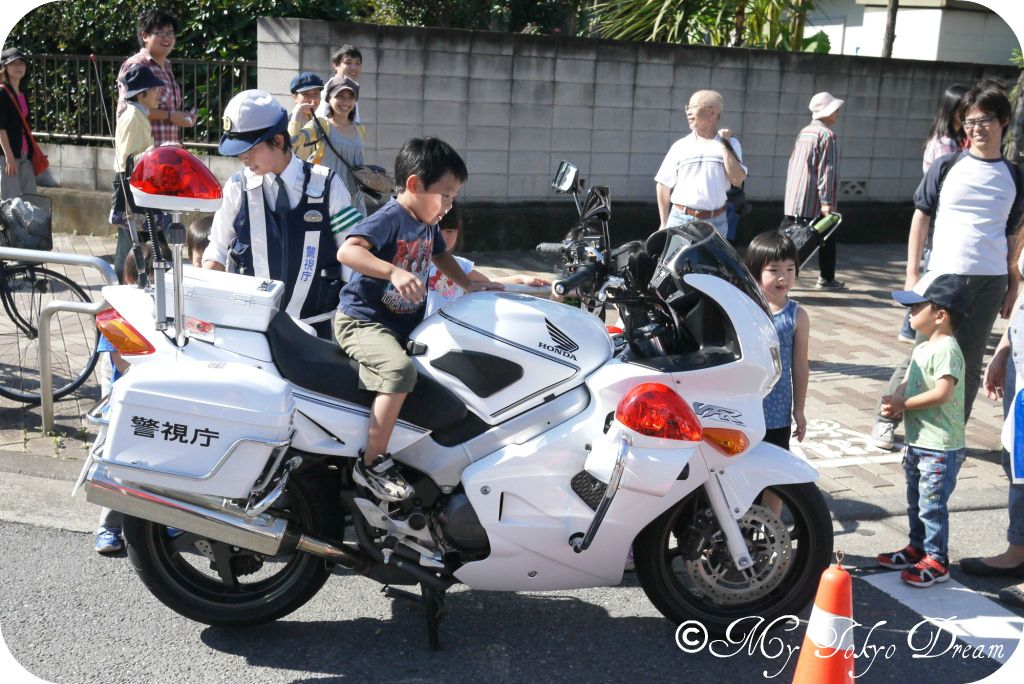 Kid getting a ride on the police bike.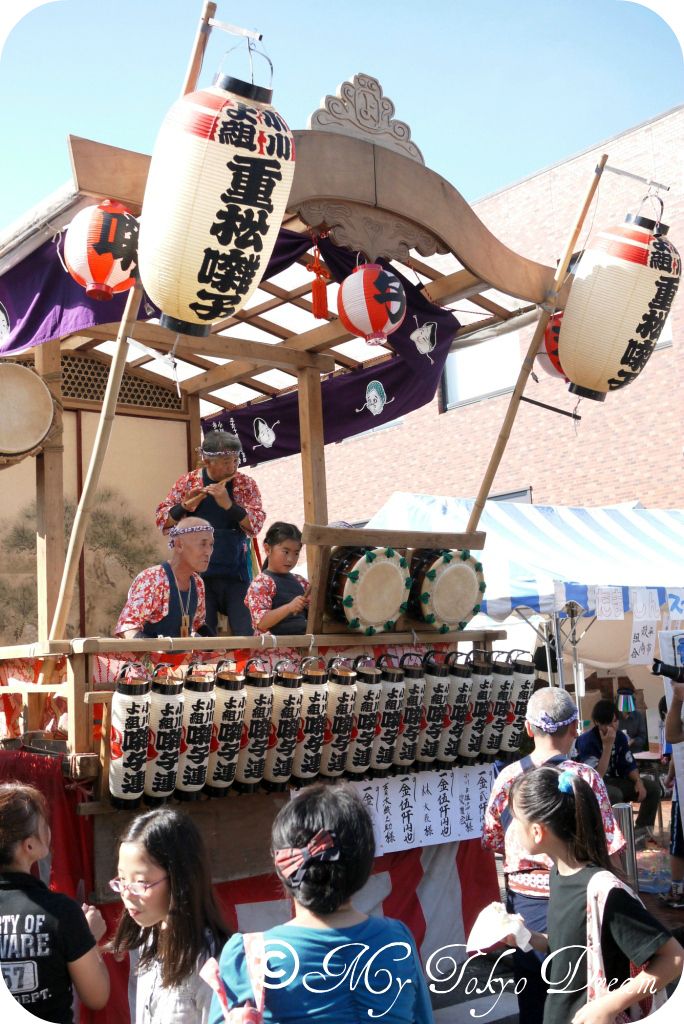 A booth playing traditional music.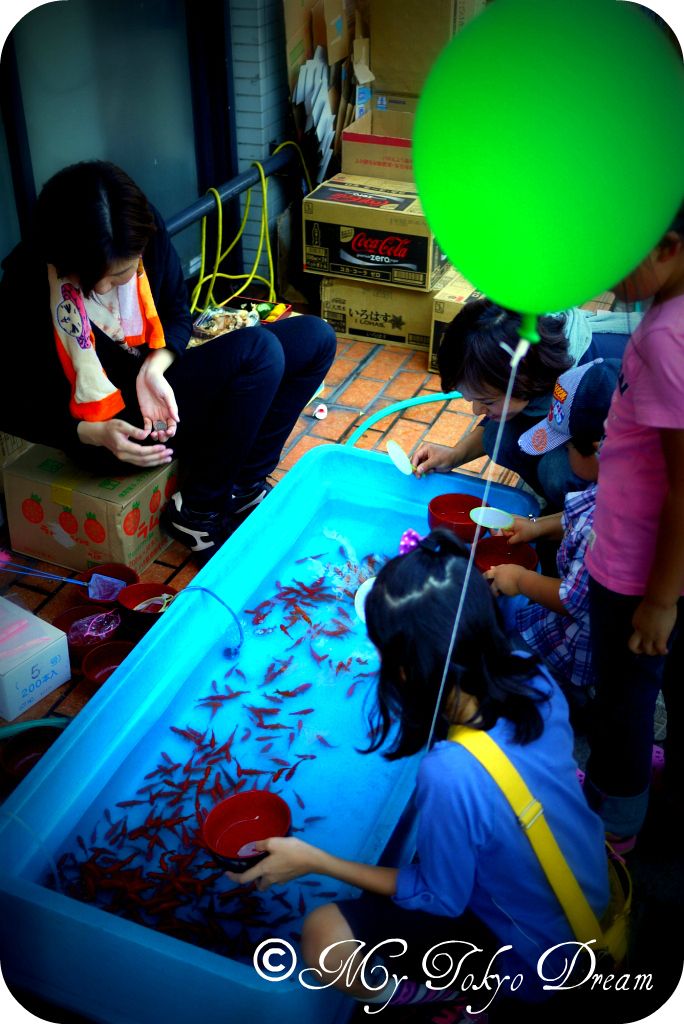 Trying one's luck at the kingyou sukui (goldfish-scooping game).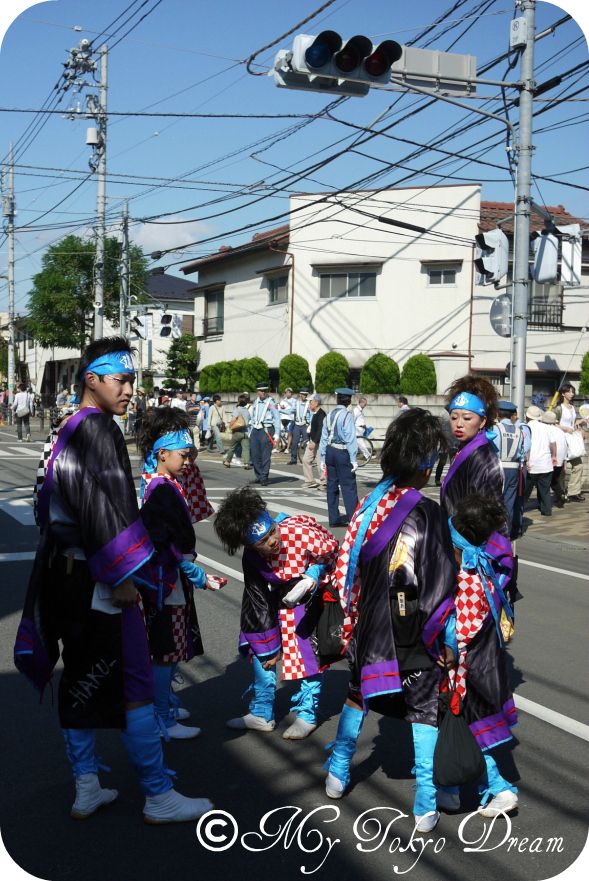 Looking sharp.
I really enjoyed my time at the matsuri. There were so many things to see! The parade was awesome and local stores took part by setting up booths selling yummy matsuri foods and other trinkets.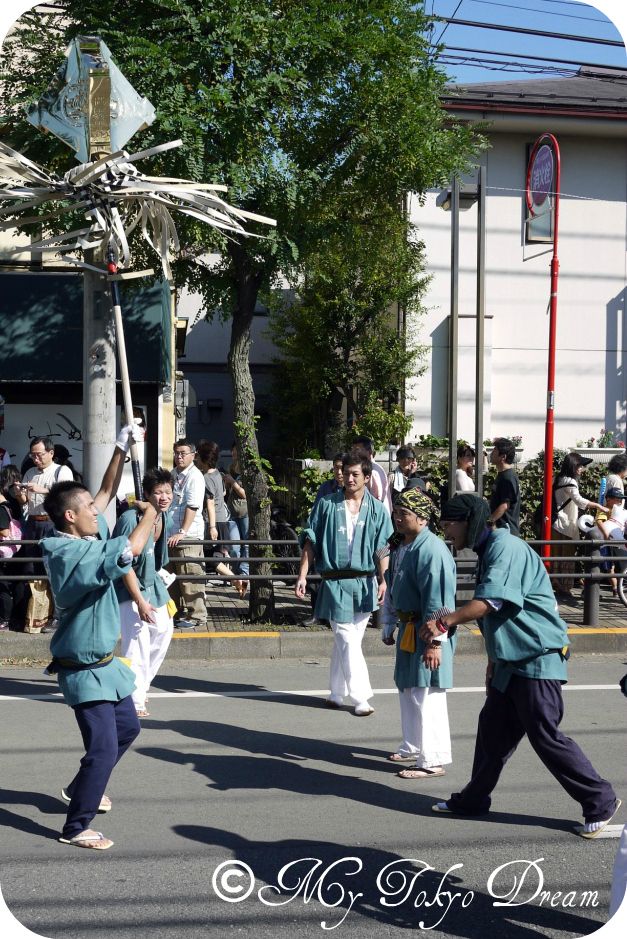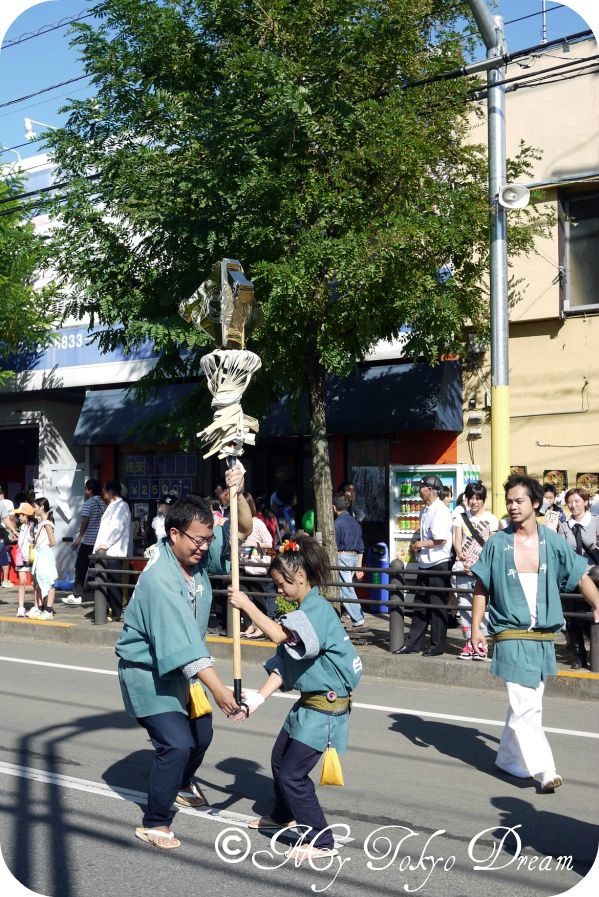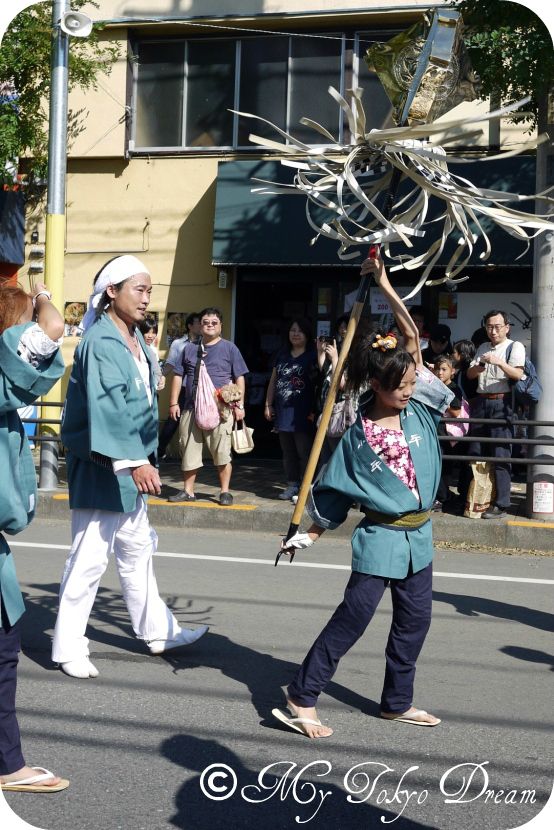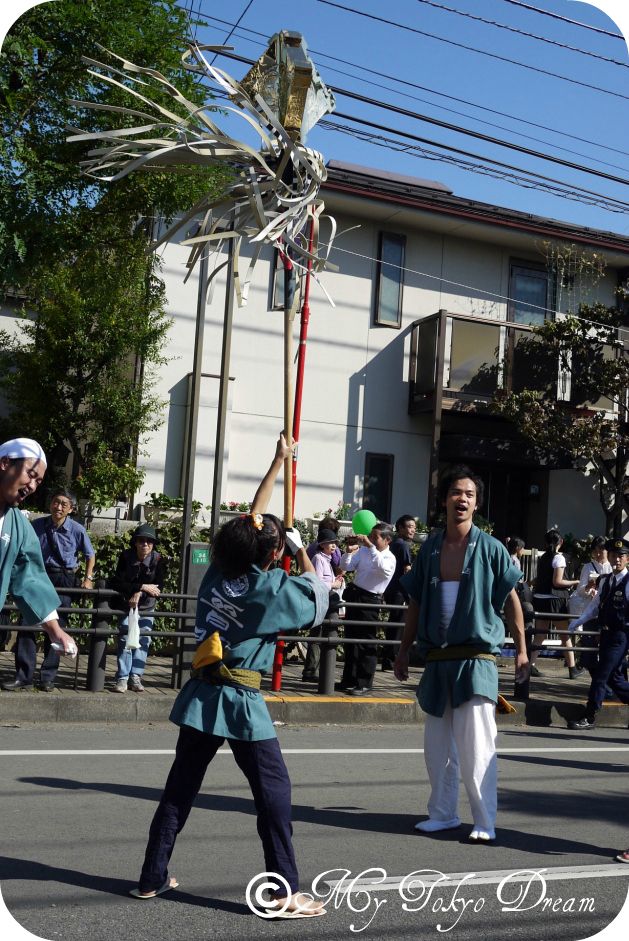 My favourite part was the omikoshi procession, which includes groups of people carrying miniatures of shrines on their shoulders and making lots of festive noises.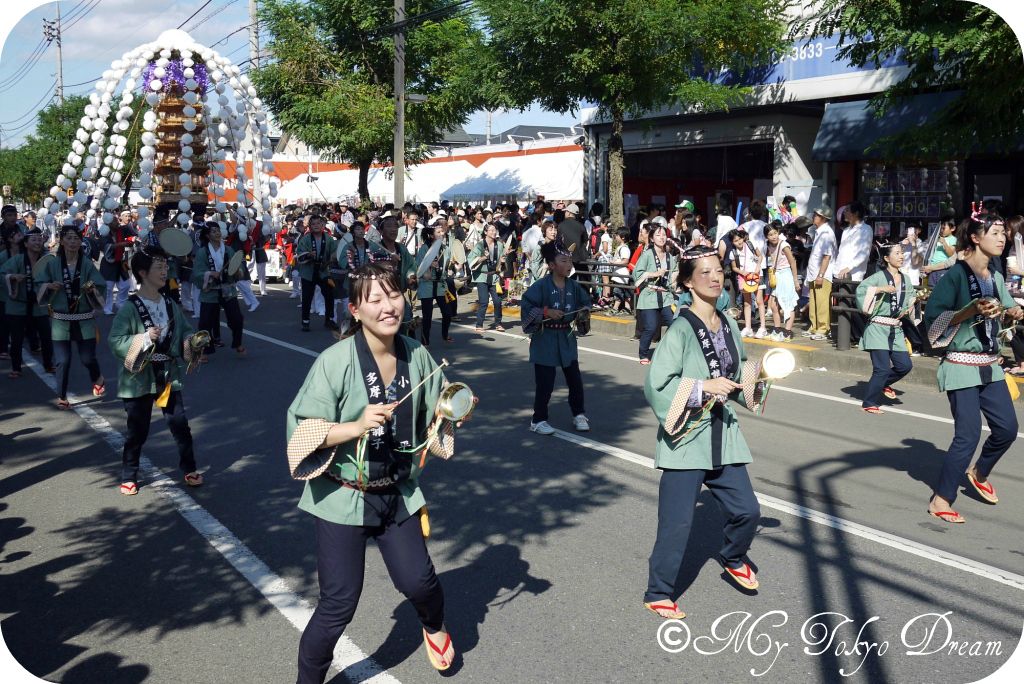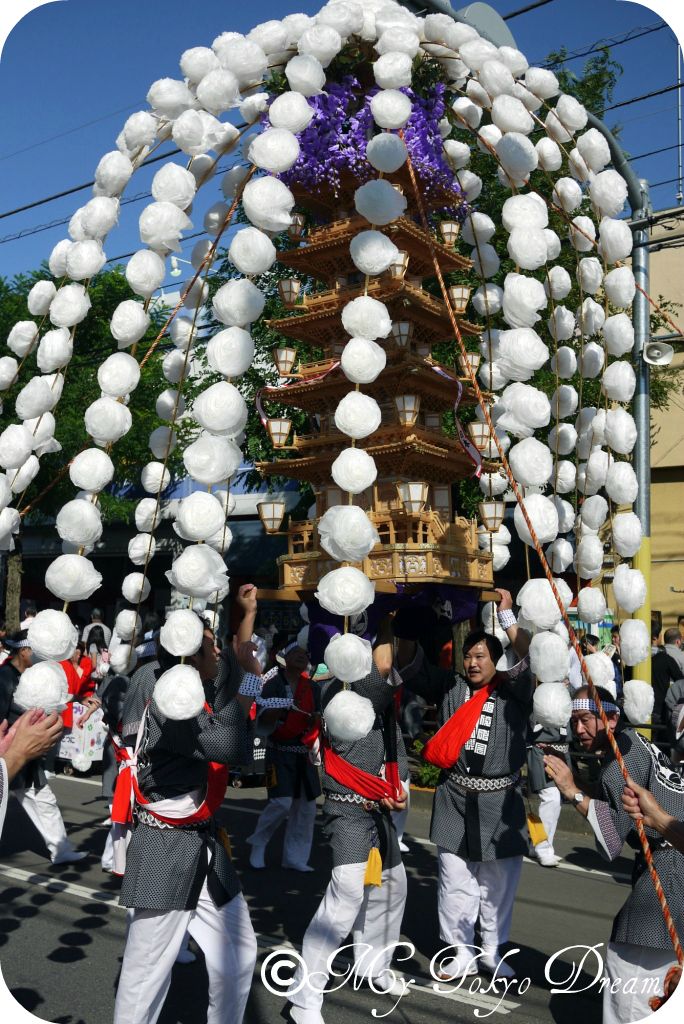 Fancy!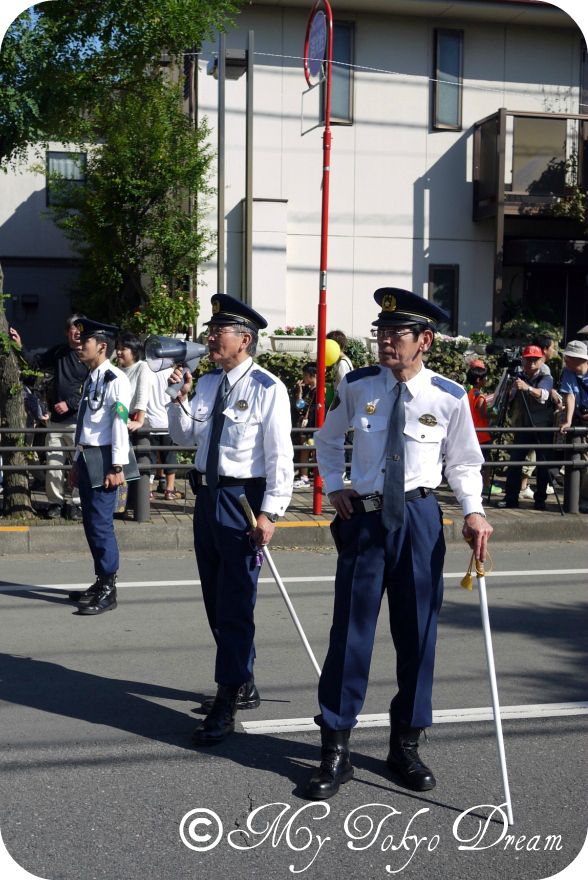 Law enforcers (I think) looking cool with swords.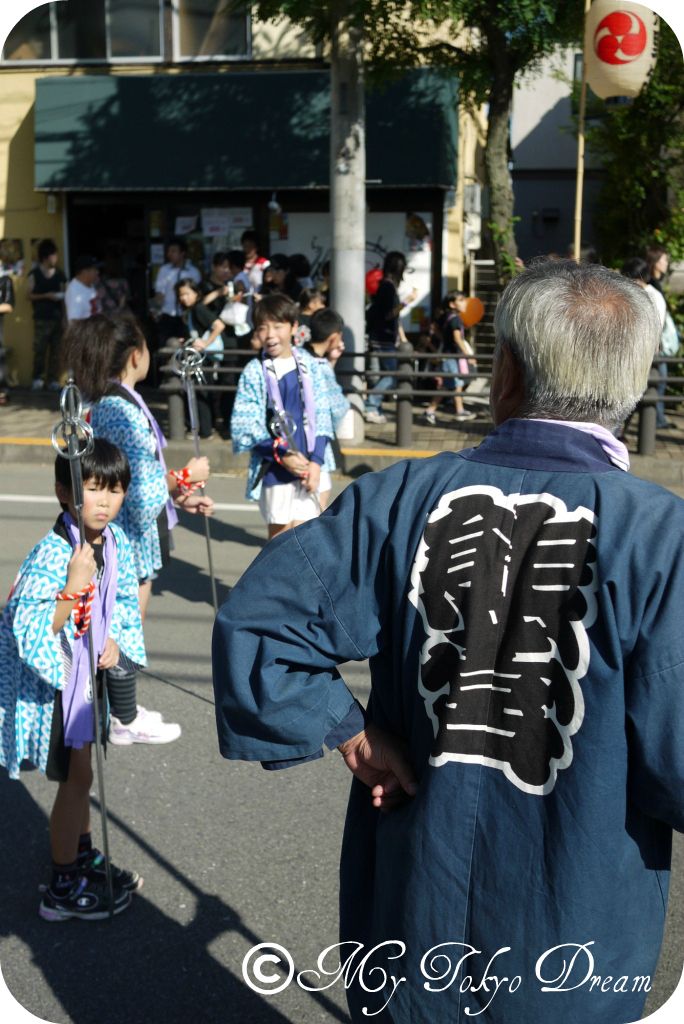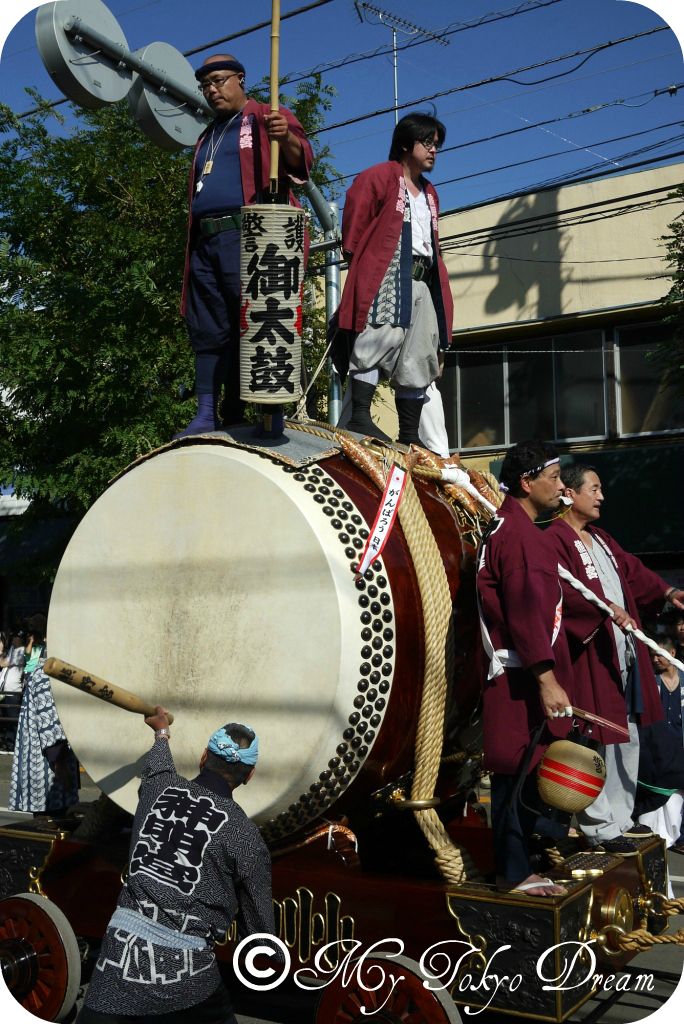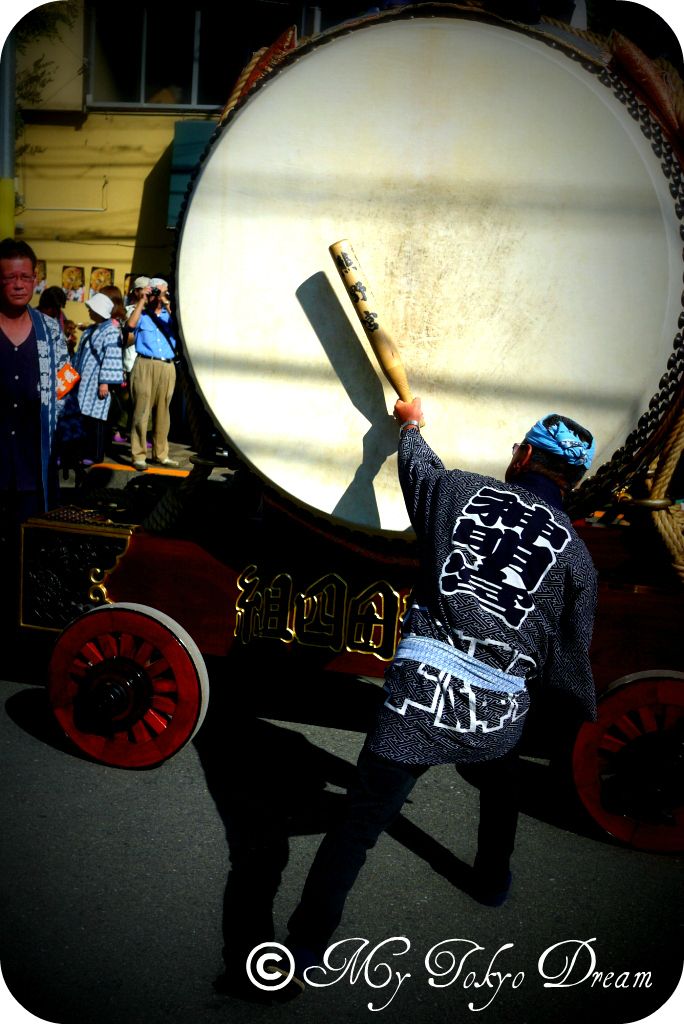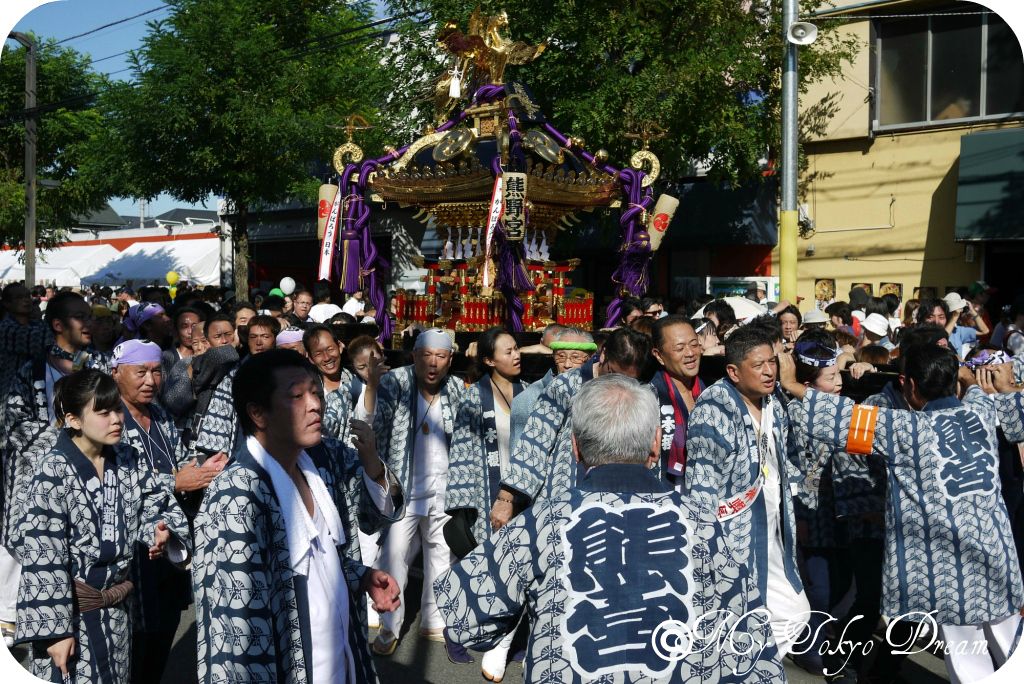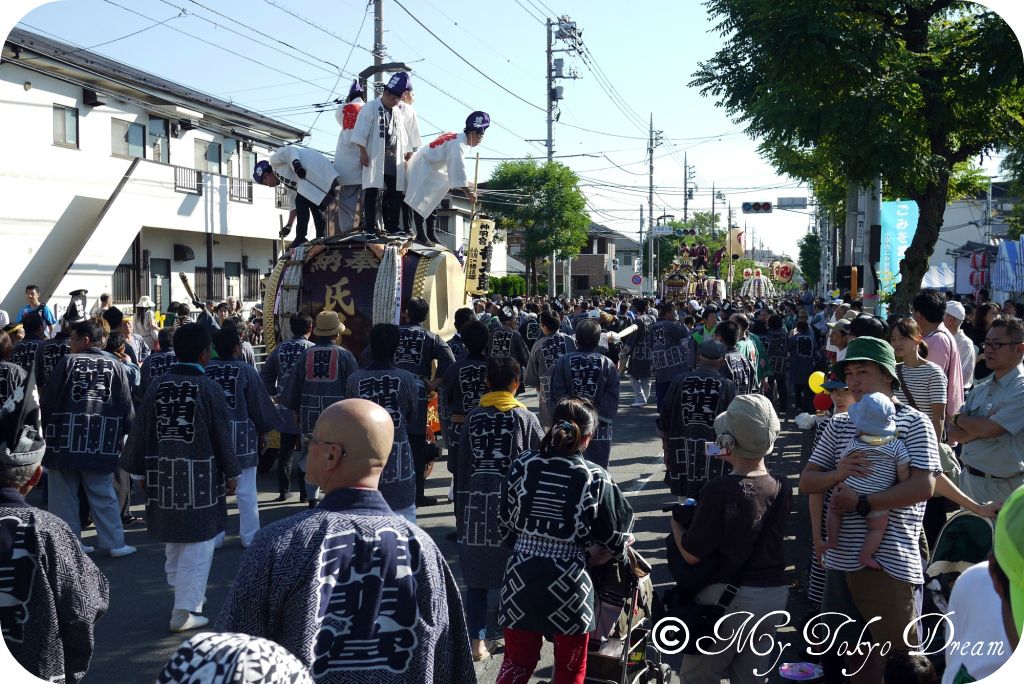 A great turn-out.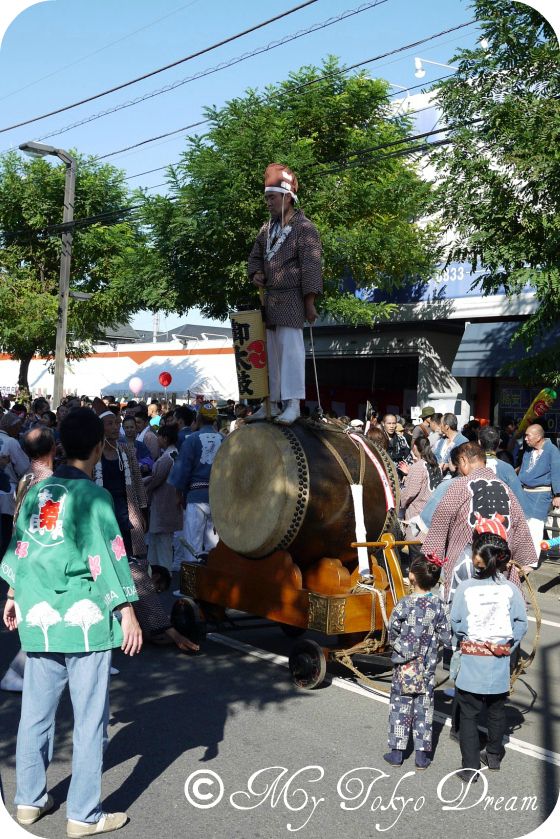 I swear I screamed 'Santa Claus' when this elderly gentleman walked past me.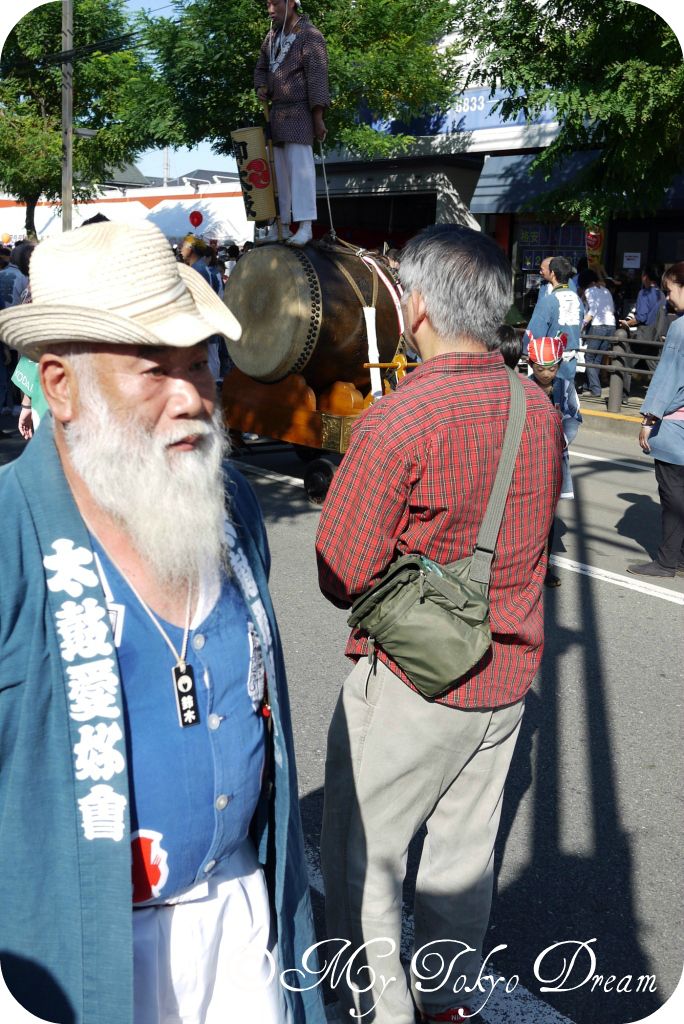 He looks jolly even without smiling!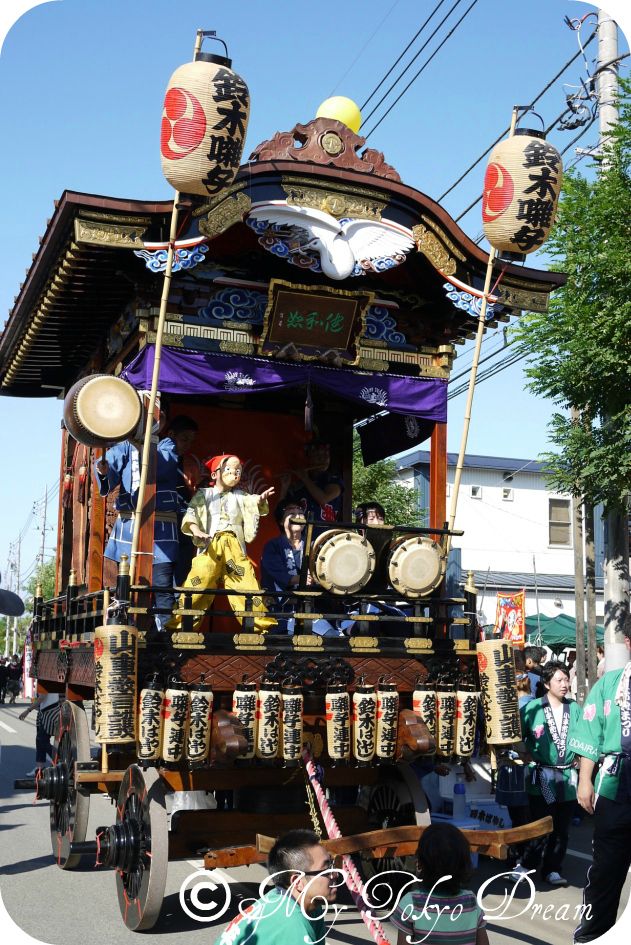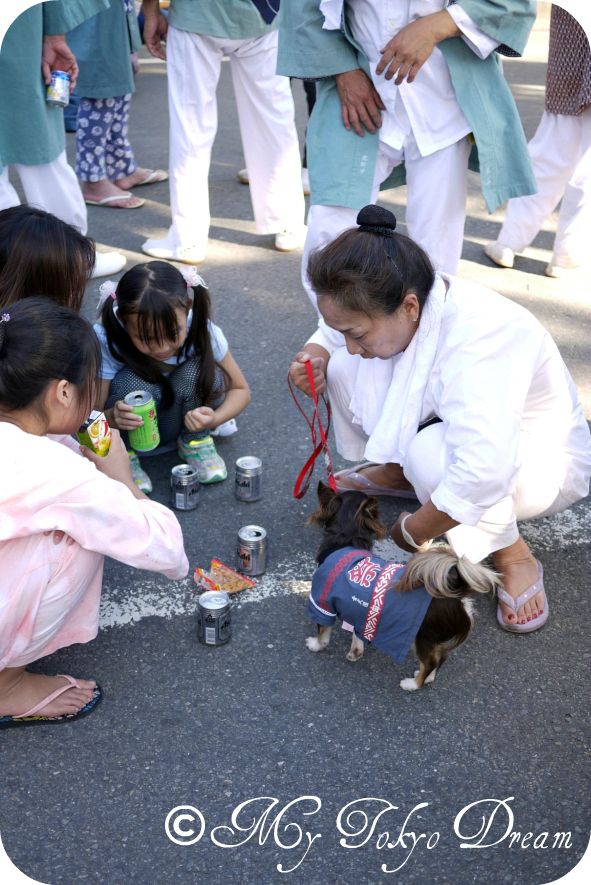 This dog had a little
happi
to wear for the
matsuri
.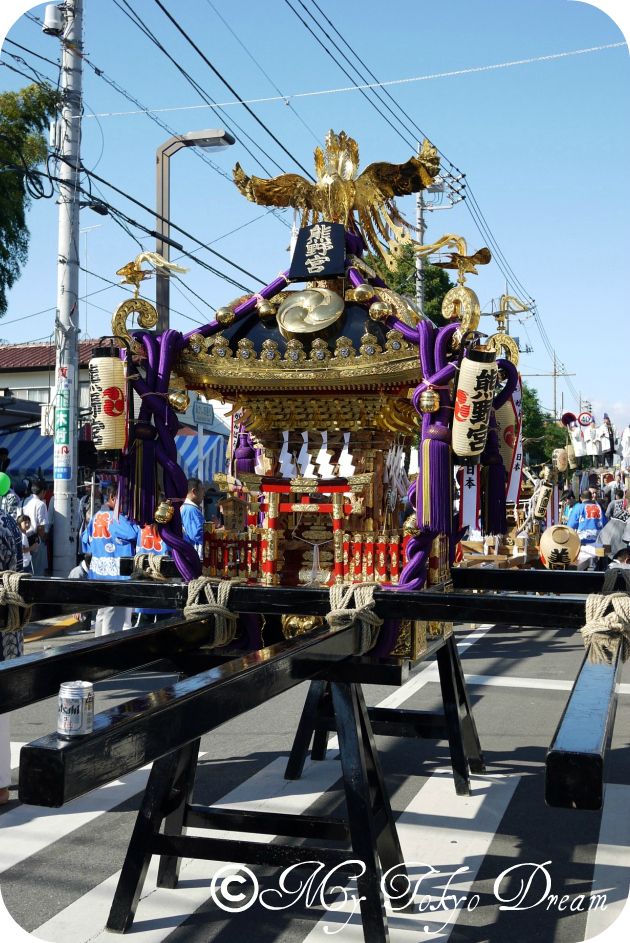 Closeup of the portable shrine.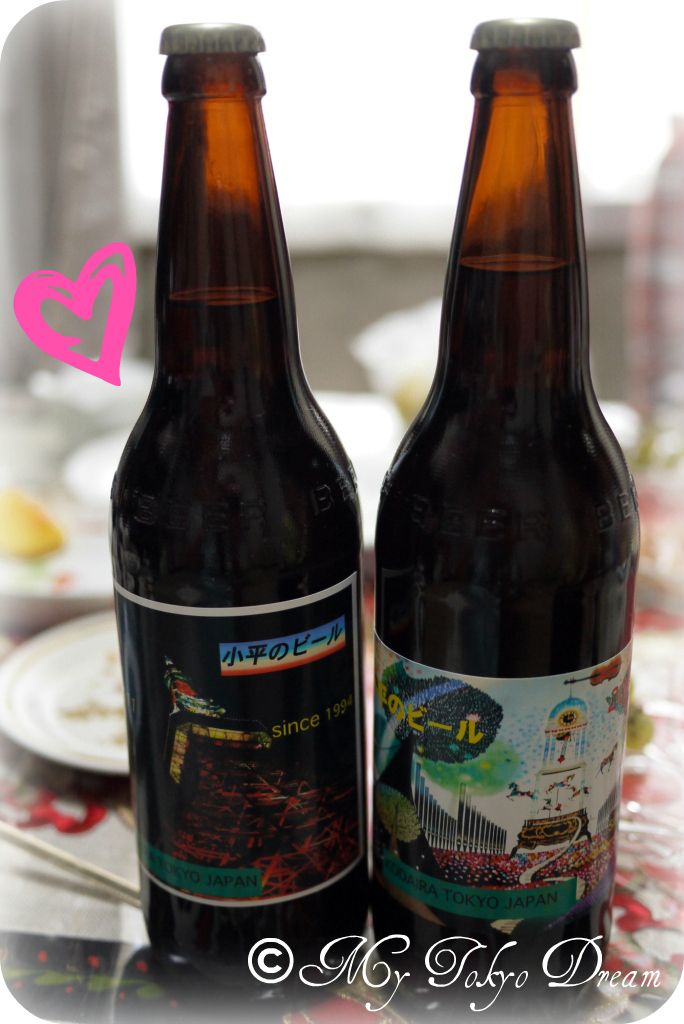 After a hot day out, we headed home for my Otousan's ice-cold homemade beer!